Summer Labels to add to your cool outfits collection

Cannot find an outfit that beats both the heat and monotony? Check out the best summer labels in trend this year, well researched and curated by P Manisha to satisfy the fashionista in you! A lot of thought goes into picking the right seasonal outfit; the material of the cloth and colour. So let us be your guide and help you choose from these amazingly filtered and trendy summer collections.
CUT OUTS
From mini dresses to maxi's, cut outs have made their way into every dress style. This style looks very trendy, and effortless, yet is very comfortable, especially given the heat! All the big fashion houses have released cut-out collections to keep up with the style and demand. These latest pieces will tempt you to fill your wardrobe!
More labels include H & M, Mango, Abercrombie, Cult Gaia, For Love & Lemons, Pretty Little Thing, and TopShop.
LOOSE-FITTED TROUSERS & PANTS
The retro fashion is taking the front seat this summer season. Chic, breezy and comfy, loose-fitting trousers can be paired with equally desirable summer tops like crop tees to complete a ramp-ready look. These labels present a diverse range of trousers and loose-fitting pants to upgrade your style statement!
Other outfit types include Straight Leg trousers, Sailor pants, Pleated pants, and Peg trousers.
SAREES
Sarees in themselves are a classic outfit that stays attuned to any season. This summer, flaunt these amazing drapes, with various styles, prints, and designs, that are very popular. Try out the summer saree collection from the below-mentioned labels!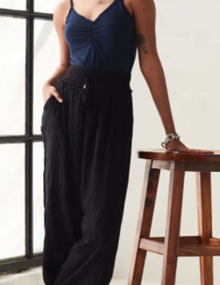 CO-ORD SETS
Co-Ords are a two-piece set with matching prints and fabrics. Although these sets can be paired separately with other pieces, they are seamless when coupled together. This trend has gained quite a fan base and is rocking the summer fashion styles this year. Check out the best Co-Ord sets from these fashionable summer labels.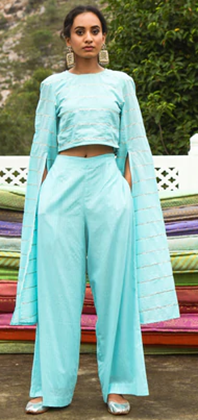 Other labels that deserve special mentions include Stitch, eka, Aroka, Pinklay, Tokree, and WhysoBlu Love.
WHITES AND PASTELS
Light pastel shades and whites are an obvious summer choice, both from the perspective of science and fashion. Be trendy yet effortless, with the summer collection from the following labels!
The Loom Art, UrthLabel, and The Summer House are also a must-visit to dabble in white and pastel outfits.
SWIMWEAR
A summer collection is incomplete without swimwear. Flaunt your style on the beach or by the poolside with these comfortable and chill wear from astounding labels. Check them out to upgrade your wardrobe!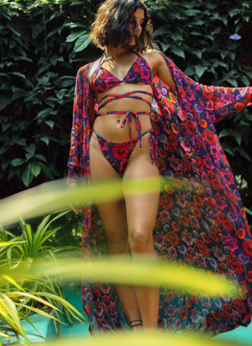 You should also check out some luxurious and functional swimwear labels to enjoy comfort and style this summer in water: Verandah, Flirtatious, Nadi Nadi, Papaya swimwear, The Summer House, Shivan, Naresh, and Guapa.
Conclusion: Shop these latest trends and be stylish and comfortable this summer!