The Forever Girl: Sushmita Sen
Hashtag Magazine catches up with SUSHMITA SEN at the launch of luxury jewellery brand store Zoya in Mumbai. The diva, who is know for her diamond collection, gets talking about jewellery, her independent personality and more
You have always been an independent thinker when it comes to your personal decisions. Where do you derive the strength?
My mother always said, "If you don't try, you will never know." It pushed me to give my best to everything, to give life a shot. Everyone around me—especially my parents—has been very supportive and made this journey a wonderful and fulfilling one. Today, we are talking about living in the flow. For me, a lot of that is about acceptance. When you accept things around you, you can flow forward, unapologetically. 
What is authenticity to you? Why is it important to you to be your authentic self?
Authenticity is about being true to yourself. We hear this often, but it's very easy to become someone else because that's how the world sees us. You're born unique; if you become one of the herd, you'll be lost! The greatest success is in being yourself.
You are recognised for the bold choices you have made in your life. Where do you derive this self-conviction?
Your genetic makeup is different from everyone in the world, and there is a reason for that. I believe that every person is born to be unique. Forge your own identity, follow your heart and go forward with your own flow—that is how you build conviction. The greatest success you can ever have is to be yourself.
What is your relationship with jewellery like? Any special jewellery piece handed down from your mother or grandmother…
For me jewellery has always been meaningful. I often associate a piece with a special place, or a situation, or person. I've always been a big fan of diamonds. As I started growing up, my tastes started to include more colour; I discovered emeralds, and I'm a big fan of Burmese rubies and opals, they are a favourite. My earliest memory of jewellery is a pair of my Maa's thin gold bangles. She wore them on her right hand, and I remember them making the prettiest sound, telling me exactly where Maa was! Bengali brides traditionally wear a choker and then layers of gold chains. My mum, for some reason, had those chains melted down to make something new! I was like, why would you do that when you have a daughter and a daughter-in-law in line, who'd love them! So I went to Dubai, and from her locker I took the choker and a bracelet that she had worn as a bride, before she melted those, and yes those are very special to me, and will be in my collection forever.
When it comes to jewellery, how would you describe your personal sense of style?
For me jewellery must be timeless and unforgettable. It has to be pieces that you can wear often, not just ones you wear once in your life. Even if I did ever get married, I'd like to pick jewellery that I can repeat, rather than something big and different, that I never get to wear again! That's also true for my clothing, my bag collection, everything—it has to be timeless. Occasionally, I'll experiment, I'll be very outlandish, and I'll say I love that! But experience has taught me that jewellery like that stays in my locker, or I gift it to somebody, I don't end up wearing it.
Do you have any treasured heirloom pieces that you have worn on repeat over the years?
My ring—it's 22 carats and I wear it everywhere! But it is something that represents hope for me, it's something I gifted myself, to empower me, to remind me that I don't need a man for that! But I love the sparkle of a diamond, it's so full of hope!
Today, do you shop for jewellery keeping your daughters in mind?
Renee has a beautiful collection of her own now, but my younger one Alissa, who's only 12, she's discovering solitaires if you please…dangerous sign! She says she doesn't want too many pieces, just want one diamond that can be worn as a pendant. I had once bought a 22-carat diamond, an 11-carat one, and lastly a 14-carat yellow diamond. Renee and Alissa say, so one is for each of us… who is the third one for! And I have to remind them that—excuse me, it's for me! So yes, they also have picked up my love for jewellery. 
Rapid Fire
What would be your advice to women?
My advice to all women would be to always be financially independent.  
See Also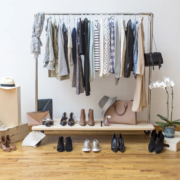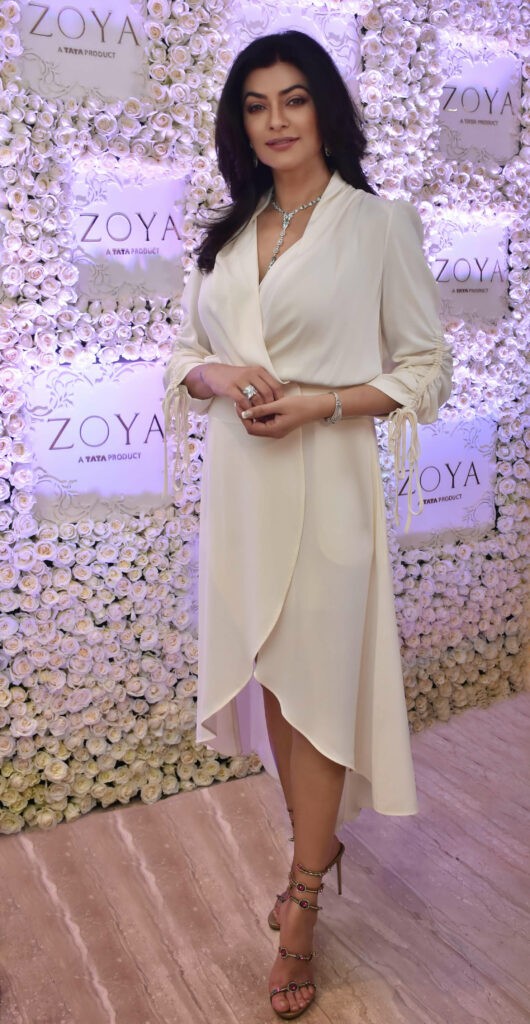 How have you instilled independent thinking in your daughters, Renee and Alisa?
I tell them to be true to themselves. It's an oft-repeated statement because that's how the world perceives us.
Your fitness regime?
I work out regularly; I am quite serious and strict when it comes to workout schedules; I make it a point to never skip my sessions.
Your beauty mantra?
Beauty is so many little things. But mainly, being beautiful is about being innately happy. You have to evolve, grow and accept everything about yourself—the good, the bad and the ugly. My beauty mantra is to stay happy and live a fulfilling life.
If you had to edit your jewellery box down to a few must-haves, what would those pieces be?
Has to be my rings and the pieces from my mum!