Slow and Steady Sustainability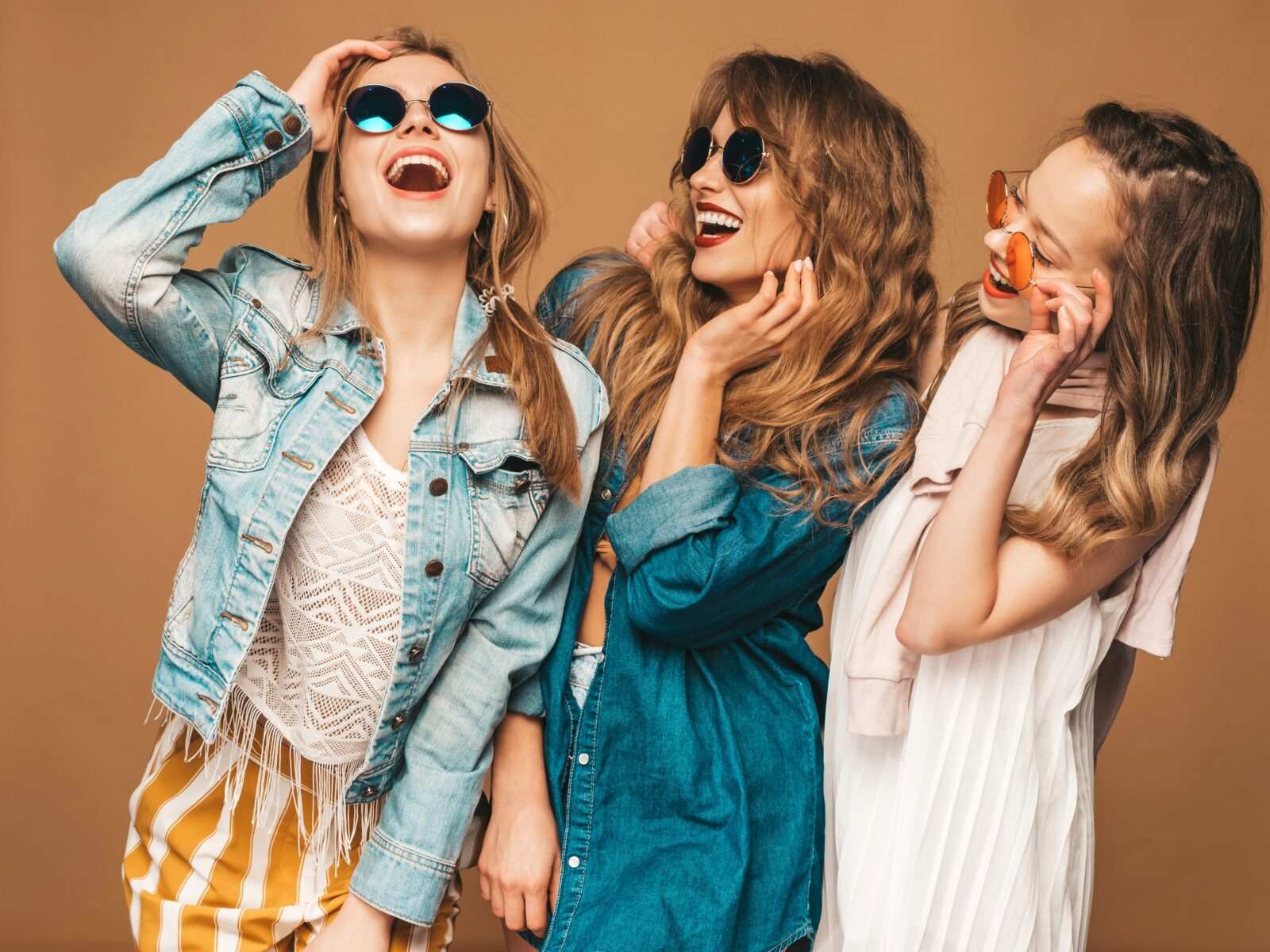 Gone are the days of fast, unsustainable, and exploitative fashion. Slow fashion is making a steady rise, providing clothes that are made to last. Made with eco-friendly materials and produced ethical, slow fashion is fast pulling the attention of conscious shop-goers everywhere. SHAMBHAVI DUTTA discovers three Sustainable Fashion Brands From India for you to check out…
Increscent
Increscent is a zero-waste online store from Jaipur, Rajasthan, that sells vintage clothes for women. Their collection consists of flowy dresses, scarves, jumpsuits, summery tops, and skirts, in a variety of design options.
After graduating in fashion styling, founder Kamakshi Singh realised that her work generated excessive deadstock fabrics. Always wanting to start her small venture, Kamakshi decided to utilise this leftover fabric to create her own garment business, thus starting Increscent in 2018.
Increscent is a brand that is combating the wastefulness of fast fashion by sourcing its raw material from fabric waste of export houses. Further, they create garments to prevent stock pileup. Quality and durability are paramount to Increscent as they endeavour to produce timeless pieces for all sizes. They have also launched the 'Pre-Loved Project' where they accept and repurpose old clothes for secondary sales, thus strengthening their resolve that nothing goes to waste
"Sustainability is when you work in harmony with the ecosystem and find a balance… it is being mindful about the impact of your decisions and choices you make." – Kamakshi Singh, founder, Increscent
While the business is already minimising waste, Kamakshi also aims to optimise her production process to regulate its carbon footprint and maintain sustainable practices. For her, sustainability in the fashion industry is multifaceted. It can range from working with plant fibres to creating timeless, durable fashion products mindfully. She also says that green fashion does not have to be boring, and her collection is testimony to that. Increscent looks to the future with hope; Kamakshi states that they "intend to continue working on their [our] zero-wastage policy and are striving towards incorporating more eco-friendly practices."
Dressed to Save: Fashion for the Planet
Contact Details:
Website: https://www.increscent.in/ (online store only)
Instagram: @increscent.in
Price range: Approx. Rs 2000 to Rs 6000
Ka Sha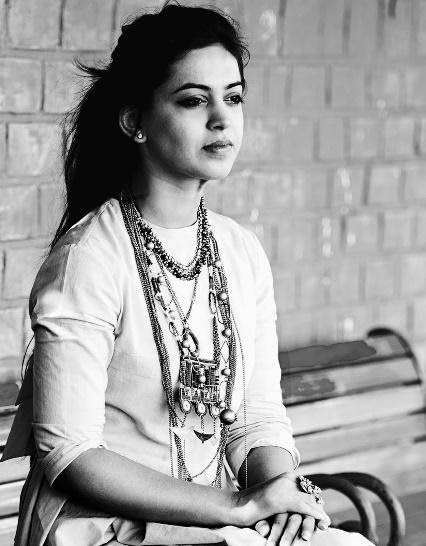 Ka Sha is a women's apparel store in Pune, Maharashtra, specialising in bold tie-dyed colours. Their collection includes dresses, jackets, tunics, skirts, scarves and pants. 'Ka Sha' are the initials of Karishma Shahani Khan, who began the business in 2012. The brand goes beyond using eco-friendly or organic materials, focusing on the way garments are used and reused and all other mindful processes that are involved in the production. It is the constructive environment built at work and interacting with each other that inspires their ideas.
The brand aims to champion the artisans that create the clothes. As is the case with most sustainable fashion brands, Ka Sha garments are also made to prevent waste. The waste fabric produced from Ka Sha's garments is utilised again in their sister venture 'Heart to Haat'; this extends their zero-waste policy.
Although Ka Sha started merely a conscious brand, their ideology has evolved to be shaped by a passion for textiles and craft, for the hands that create them and mindful processes that go behind the production process. As Karishma states, "The diversity of handwork and craft we have here in India is unlike any other and the way it can take on any form, contemporary or traditional, is something very challenging and inspiring to work with."
While Ka Sha is already upcycling, recycling and repurposing, their vision is to encourage mindfulness in the process of production and to find more purpose through work and awareness.
Contact Details:
Website: https://ka-shaindia.com/home
Instagram: @ka_sha_india
Price: Approx. Rs 500 to Rs 25,000
Offline store: Gold Field Enclave CHS, Row House No. 1, S Main Rd, Koregaon Park, Pune Pune, Maharashtra.
Pomogrenade
This online store from Bangalore, Karnataka, sells comfortable clothes for both men and women in plain and chequered patterns. The accessories in their collection include scarves, pins, and cloth belts.
Madhulika Umapathy and Aiswarya Kutty started their ethical fashion brand Pomogrenade in 2015 with the belief that we are what we wear. For them, one's fashion reflects their identity and beliefs. Fashion is about people and Pomogrenade aims to reinforce this by giving each garment a story of its own. Aiswarya and Madhulika want to transform the shopping landscape from malls and retail showrooms to one that reminds us of stories of crafts, art, artisans & producers working together to make something beautiful.
See Also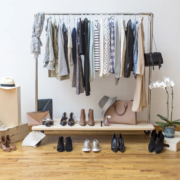 Pomogrenade recycles waste fabric and reduces its carbon footprint by using handloom fabrics that do not require electricity. They also emphasise fair trade, vegan raw materials, local sourcing, and enable conscious fashion. For orders, they try to maintain transparency. Clothes do not have to be trendy and profit-oriented for them, but ethical and long-lasting.
Aiswarya and Madhulika are constant learners and try to integrate everything they learn from various sources into their goal of becoming more and more sustainable. As they state, "We'd like to believe that each conversation we have imbibed a little bit of goodness from each source that has shaped us & our journey so far and will continue to do so." Pomogrenade clothes can be found in 'Go Native' stores in Bangalore.
Contact Details:
Website: https://www.pomogrenade.com/ (online store only)
Instagram: @ pomogrenade.shop
Price: Approx. Rs 600 to Rs 4000
What exactly is slow fashion?
Slow Fashion emerged in the fashion scene as an earth-friendly answer to fast fashion. Maybe you're reading this article with a metal straw between your lips, drinking water from a reusable glass bottle. You use cloth tote bags everywhere you go, but you only buy from brands like Zara, H&M, Fashion Nova, and Mango. Your lifestyle choices are sustainable to an extent, but your clothing sure is not.
Brands like Shein, GAP and GUESS are fast fashion brands. This means that they rapidly produce clothes that are trending on the fashion ramp. While globally popular, these brands tend to mass-produce clothes with cheap, inorganic raw materials, and these clothes soon find their way to overflowing landfills.
"To us, sustainable fashion is us tracing back to our roots, going back to appreciating the clothes and fabrics that define us and creating that cultural identity again for the modern-day." – Madhulika Umapathy and Aiswarya Kutty, founders, Pomogrenade
Not only is fast fashion dangerous for the environment, but it is also wasteful and is slowly abolishing the notion that each cloth has a story to tell and memories to store. So, the next time you want to invest in long-lasting clothes that you can pass on as an heirloom, make sure your legacy is ethical and sustainable for the coming generations. "The most sustainable garment is the one already in your wardrobe." – Orsola de Castro