The former crown that's becoming the face of Bollywood
"I don't think anything about my entire journey has been easy," smiles Manushi Chhillar former Miss World 2017, who has today become the rising star of Bollywood. In spite of a dream cast and director, she may not have had the right debut with Samrat Prithviraj in 2022, but this 2023 she is going all guns blazing. With varied roles and challenging scripts and even few South Films, Manushi Chhillar talks about her journey in the film industry so far, her plans for this year and more in this exclusive with Sinduri Vuppala.
Q: Post winning the Miss World Crown, was acting an obvious decision?
It wasn't an obvious decision, but more circumstantial. It was a choice expected of me because many past winners have taken this route. An international title such as Miss World gives you a platform, as an outsider. It creates a sense of curiosity about you, it makes you popular and it kind of helps you transition into an acting career, which adds a lot of value. Especially, for someone who had no access or any idea about how to go about the industry, Miss World came with a lot of opportunities.
Q: You had the perfect Bollywood debut with Samart Prithviraj – big names, Akshay Kumar and Yash Raj producing the movie. But things didn't work out as planned, how easy or difficult has the journey been for you?
I think I had a great debut, whether it was acting with Akshay Kumar, Yash Raj producing the movie or Chandraprakash Dwivedi directing it. It was a big, grand debut for me. Well, the movie did not do as well as everyone expected or planned it to, which is perfectly fine. From the conception of the idea to the release there are so many things that happen, you never know what way it might go.
I don't think anything about my entire journey has been easy, because it was something very new. My role wasn't easy for a newcomer, to portray and every stage of acting and shooting came with learning.Even from prepping to shooting to the whole wait in our shoot schedule, we had a big delay due to the pandemic. The entire delay, having that patience and then finally getting those mixed reviews, all of it was not easy.
Anything that you do new in life, anything that you start and you really want to do, do it properly, you have to put in a lot of work, a lot of patience and a lot of effort. However, I think it was worth it and I could never imagine myself debuting in a better manner irrespective of what the result was. I think I am very very grateful that I got to debut in a film such as Samrat Prithviraj.
Q: Your next film Tehran, an action drama with John Abraham is around the corner. Tell us a little about this film and your role.
Tehran, is something that I'm excited about. It was a very different experience, shooting an action drama with John Abraham. I don't think that I can officially speak about the film and the role yet but all I can say is that it's very unexpected, a different genre, a different time, and a very different character from what people have seen me portray.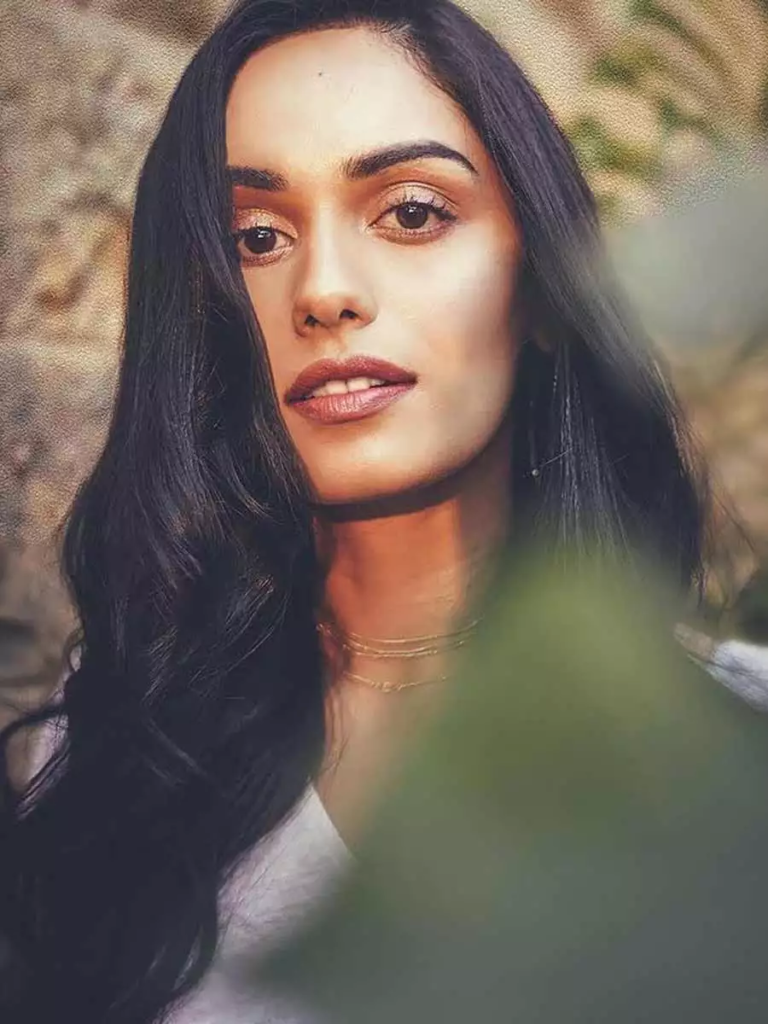 It's everything that people have not seen me probably do in my first film. The whole experience of shooting Tehran has been really good and has taught me a lot every day, which is the best part of being an actor. When you do films, every day on set is like your first day. Every day is a new day, you're learning something new, you're doing something new, and there are new challenges.
Q: The promos have you sporting short hair and a tough look, will this movie bring out your action-hero avatar? What kind of preparation went into this role?
Well Tehran happened very quickly for me, I came on board much later, so I don't think I had as much time to prepare as I did with Samrat Prithviraj. It is a very exciting look, of course, first the short hair and the whole grungy feel of the character. I think it's, quite different and it will bring out a different avatar of mine.
In a film like Tehran, the plot, the storyline is bigger than any character and I think the preparation for me, was more about learning how the character would be and to be a character that plays the role in a larger scheme of things.
I had to learn how to handle guns while shooting the film, which was something very new, and since I got onboard much later, my preparation very much overlapped while we were shooting. So, whenever I had holidays or off days for shoot, I would be using those days in preparing for what I would be shooting next.
Q: As an outsider, how easy or difficult is it to survive in this industry?
Being an outsider comes with its own set of challenges. Anything worth it in life never comes easy and acting has come with certain level of difficulty, starting from the fact that this whole world is very new, quite different from the world I grew up in. Apart from acting, there are so many technicalities that go into films like the lighting, which you only understand once, you start working. Everything was very new for me; there was nothing that I was prepared for or nothing that I knew.
Q: So far you have taken diverse roles, from playing a princess to an action spy to mainstream entertainment. How do you plan to take your movie career forward?
I've been fairly lucky because I have gotten the opportunity to take up roles that portray me differently. It's great because I'm someone who's just starting and still figuring out what my space in the industry is and choice allows me to explore and allows the audience to see me in different roles.
So far, I've enjoyed every role that I've played and I'm playing. My plan to take my movie career forward would be to work with different directors and do as many kinds of movies as I can. Every director brings something different and adds a different value to you as an actor.
See Also

At the end of the day, it is a skill and it's something you can never be prepared for. There is a lot to learn on the set and you only get better with each film, and each scene that you shoot. So, for me, gaining experience is a priority.
Q:What kind of cinema and scripts are you looking forward to doing?
I'm looking at diversity. I am a newcomer; I want to be like a squirrel that's following her trail of nuts. Right now, I want to learn, explore, and grow as an actor. This is very new and very exciting. I think I want to explore the kind of cinema and scripts that help me diversify and learn something new.
Q: 2023 looks like a big year for you with some big releases lined up. Can you tell us more about these films? What's next for Manushi?
I believe the only one I can talk about is Tehran, which obviously will be released in 2023. And everything else hopefully with time, I'll be able to speak about. A lot of things have been in the making, and hopefully, I'll get to execute everything in 2023. I think this year looks like a big and an exciting one for me.
Q: The Telugu industry is currently the most sought-after, are you open to doing southern films?
I have for the longest been quite open to do a Telugu film. It's just that I never could confirm any, because I was already shooting Samrat Prithviraj and then another, and then Tehran, which is why I could not take up any Telugu films earlier. Telugu film industry is making amazing films and language has never been a reservation for me and I'm always open to exploring. When I was a child, I remember watching a few Telugu films dubbed in Hindi, and I have always been an admirer of the films that are made down south.
Q: As a former Miss World you have associated with many philanthropic causes. Any cause that you want to take further and be a part of?
As a Miss World, I got to associate myself with many causes that I travelled the entire globe for. However, I think the cause that is the closest to my heart is menstrual hygiene, which will remain my pet project and I will continue working on it. Apart from that, there is a little of AIDS awareness that I have done and there are other things that I have been associated with, which I again want to take forward.