Top 10 Partying Clubs to Chill Out in Bangalore: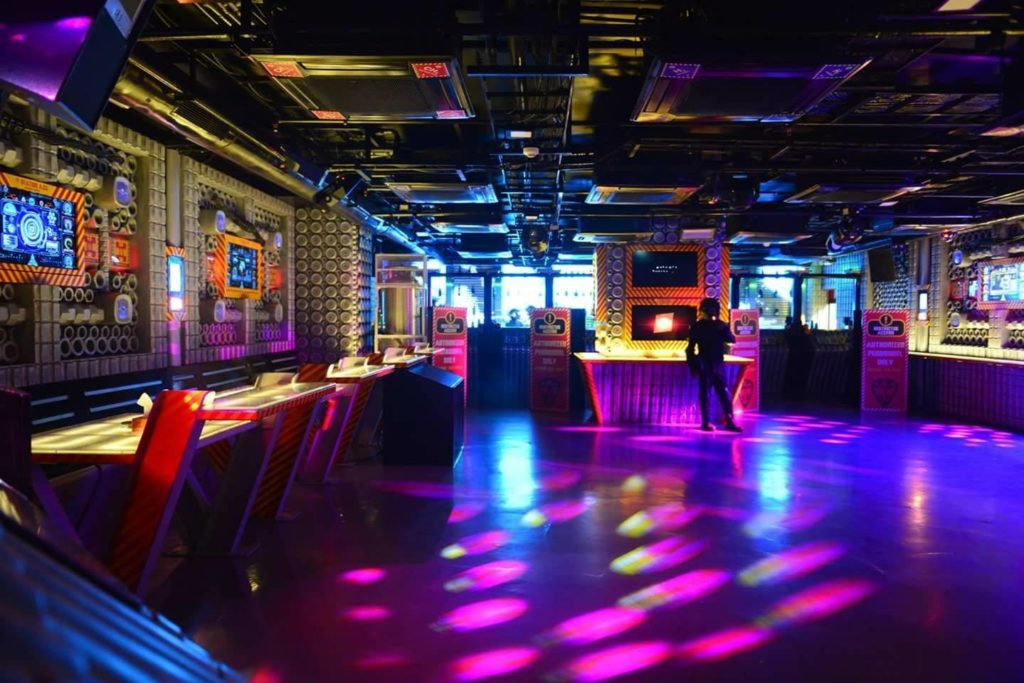 Bangalore is known for its greenery, pleasant weather, beautiful lakes, picturesque views and more. The city is also popular for its throbbing nightlife and loud music that makes you dance. Let your hair down and dance the night away while sipping on your favourite cocktails. Many clubs in Bangalore offer vibrant dance floors with blasting DJs. Take a break from your routine life and have some fun with your friends by partying at some of the popular night lounges or clubs in Bangalore.
Here is a list of Top 10 Nightlife Lounges in Bangalore.
NoLimmits Lounge and Club:
Do you wanna bop to the latest Bollywood songs on the dance floor with your friends? I recommend the NoLimmits Lounge and Club, one of the most popular DJ clubs for partygoers and especially, Bollywood fans. The club has luxurious comfy leather sofas to relax and take a break. The club offers various cuisine which ranges from Chinese, Continental and North-Indian cuisine.
This club is located at Brigade road.
Address – 8, 2nd Floor, Allied Grande Plaza, Diagonally Opposite Garuda Mall, Magrath Road, Brigade Road, Bangalore. Timings- 11 AM to 11:30 PM, 11 AM to 1 AM (Friday and Saturday).
The Loveshack Club:
If you want to have an amazing romantic night with your partner then Loveshack is the best place!! The club is considered to be one of the best romantic places, especially the rooftop bar for couples to enjoy. This place is famous for karaoke nights and the music livens the environment. Dance gracefully and rhythmically with your partner, to the DJ and make the night a memorable one!
The club is located at Domlur.
Address- 280, Amarjyothi Layout, Opposite DELL, Inner Ring Road, Domlur, Bangalore.
Timings- 11:30 AM to 12:30 AM.
The Sugar Factory:
Sugar Factory is known for its vibrant art work and multi hued metallic chairs. It is famous for its offbeat ambience. One of the most attractive aspects of this club is the romantic poolside dinner with your loved one. Also famous for its signature cocktails, a must try with your friends! The club has a very lively and fun environment.
It is located at Le Meridien. 3
Address – Le Meridien, 28, Sankey Road, Bangalore.
Timings- 12:00 PM – 11:30 PM.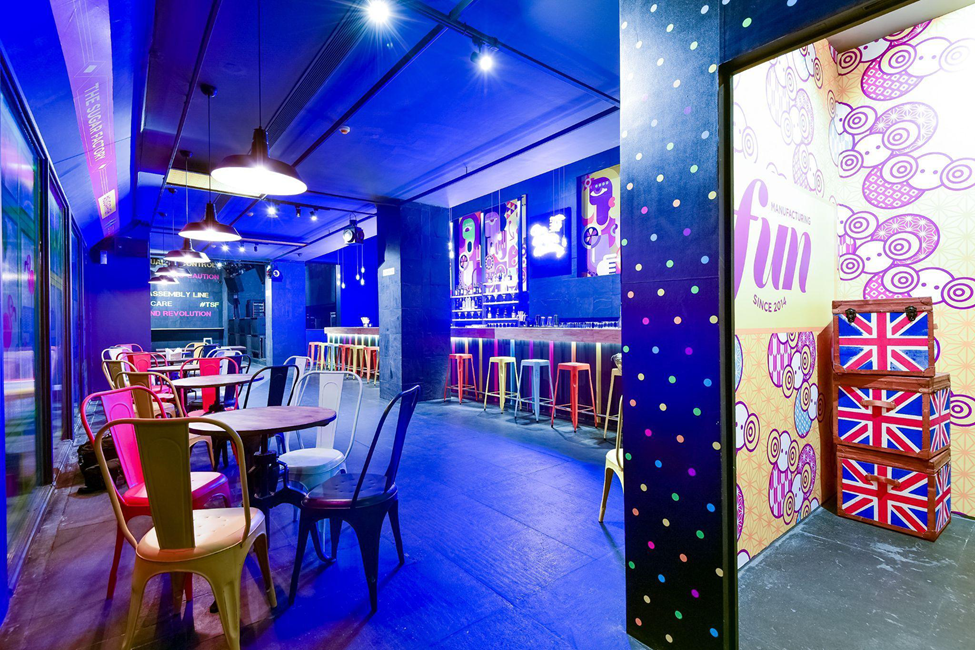 Pebbles:
If you are looking to have a unique and different experience to vibe with your friends, then Pebbles is the place for you! It is a unique club with a jungle theme setup. Here, the partygoers vibe out to EDM tracks, dubstep and many more other than DJ. This place has many wonderful food options as well, especially for foodies who are not looking for partying.
This club is located at Sadashiv Nagar.
Address- is 3, Ramana Maharishi Road, Palace Grounds, Sadashiv Nagar, Bangalore.
There are no specific timings for this club unlike other clubs.
High Ultra Lounge:
Have you ever thought of partying 430 feet above the ground? If you want to experience an "over the world" aura then you must go to the High Ultra Lounge. The club is known for its panoramic, breathtaking views of the city skylines. It is said to be the highest lounge in South India. The club offers a vibrant dance floor to vibe out with the DJ. It also offers oriental dishes with numerous cocktails. Don't miss this place if you ever thought of partying!!
It is located at Malleshwaram.
Address- 26/1, 31st Floor, Dr. Rajkumar Road, World Trade Centre, Brigade Gateway Campus, Malleshwaram, Bangalore.
Timings- 12:30pm–1am.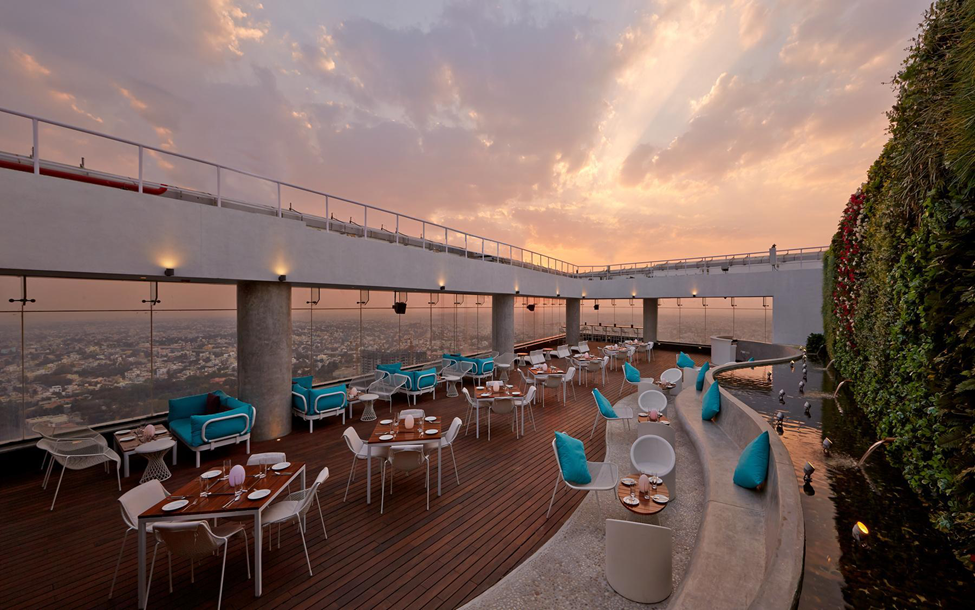 Prost
Prost is known for its unique ship decor with the industrial pub set up. It is also known for its beer and is considered to be one of the popular clubs for beer lovers in Bangalore. The environment is very chill, fun and rustic and one can also party hard by vibing with the DJ on the rooftop of the club.
It is located at Koramangala.
Address- 749, 10th Main, 80 Feet Road, 4th Block, Near Maharaja Hotel, Koramangala.
Timings- 12 PM to 1 AM.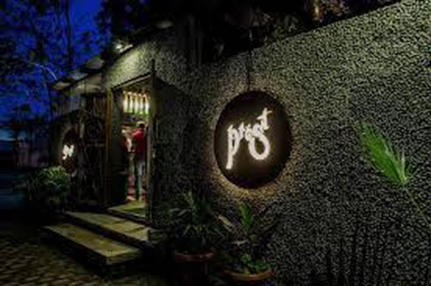 Ice
Have you ever experienced going to a VIP kind of party? If not, you should make a reservation at Ice. The entry is based purely on a predetermined guest list or reservations which helps the club staff maintain the crowd. The club offers you luxurious poolside seating which is considered as a key attraction among the socializers. It also offers shots of Vodka/Tequila. Loosen up a bit by engaging in the round of shots and dance to the upbeat music with your friends.
The club is located at M G Road.
Address- Vivanta By Taj, 41/3, M G Road, Bangalore.
Timings- 11:00 AM to 11:30 PM (Sunday to Thursday), 11:00 AM to 12:30 AM (Fridays and Saturdays).
Happy Brew
For all the music lovers, if you want to drown in music all night, then Happy Brew welcomes you. The DJ is a key attraction of this club as the person adds modern twists to the classic tracks which cheer up the crowd. One can also make large friendly groups and conduct karaoke or singing sessions.
It is located at Koramangala.
Address- 40, 4th B Cross, Koramangala 5th Block, Bangalore.
Timings- 11:00 AM to 12:00 AM.
Vapour Pub and Brewery
Vapour Pub and Brewery is considered to be a heaven for beer lovers and cocktails. The club has an open terrace which is very scenic as you sip on your favourite drink with the beautiful view of the city in the background. During the break, sports lovers can watch a live screening of Premium Football League, which is considered to be the most attractive feature of this club. The beer goes well with Awadhi Chicken Tikka.
It is located at Indiranagar.
Address- 773, HAL 2nd Stage, 100 Feet Road, Indiranagar, Bangalore.
Timings- 12 PM to 12:30 AM.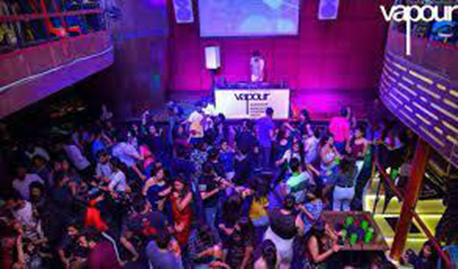 Loft 38
The interiors of the club stand out, and are the best among other clubs in Bangalore. The combination of woody interiors that enhances the rustic vibe of the club and purple neon bulbs with raised seating and long windows steals the hearts of partygoers. Loft 38 is considered to be a wonderful place to spend an evening dancing and partying with your loved ones. It also offers various dishes ranging from American, Asian, Continental and Indian dishes.
It is located at Indiranagar.
Address- 763, Near Sony World, 100 Feet Road, Indiranagar, Bangalore.
Timings- 12:30 PM to 11:30 PM (Monday, Wednesday, Thursday, and Sunday). On Tuesday, Friday and Saturday the timings of the club are 12:30 PM to 12:30 AM.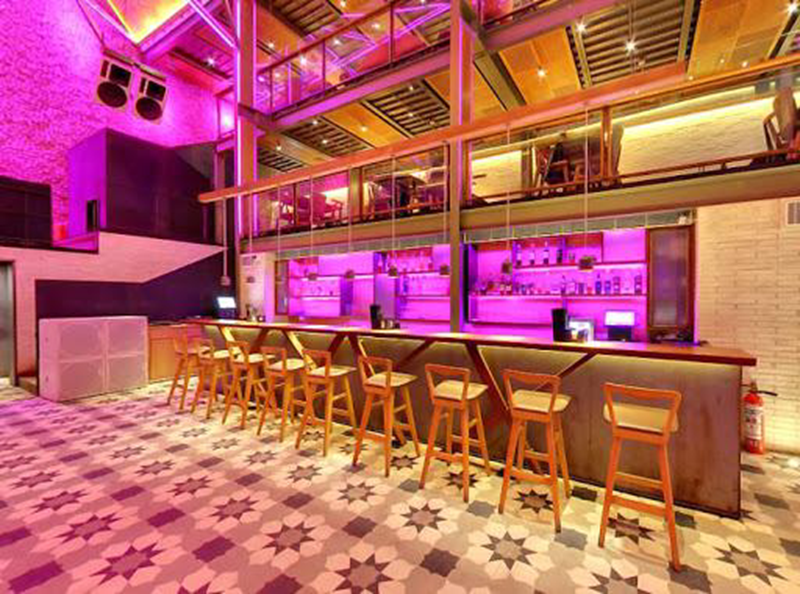 Conclusion
Now that you have a list of popular partying clubs in Bangalore, what are you waiting for! Start making plans with your loved ones and head to these nightlife hot spots. Let's rock the party!!