Top 3 Hyderabadi cafes which caters scrumptious breakfast
Your mother served upma this morning, which you despise greatly. Most mornings, you'll find your least favourite food. For others it can be Idly, Chapati, Pongal etc which they dislike a lot. This is the fundamental reason that most people make inventive excuses for skipping breakfast. A great breakfast featuring a range of items would be wonderful and appealing for the people. If we knew what was being provided for breakfast at the cafés, it would also be much more alluring to indulge. Rashmi Bhumi Reddy has some great information in her store about the Hyderabad cafes that serve the best and scrumptious breakfast you've ever had!
Spero Patisserie and Boulangerie
Have you ever been to a café that serves a delicious western breakfast at a reasonable price? Spero is one such cafe which serves high quality western breakfast for the customers. The cafe's owner and entrepreneur is Priya Bhoopal. When asked what is the vision behind running a cafe, she smiles and responds, "I want to feed the public with food of the highest calibre".
They serve delicious English cuisine only. Customers find the breakfast selections to be quite appealing. Egg Benedict, Pancakes, Muesli, Waffles, Sourdough, Croissants are among the items they serve. Sourdough, croissants, and Egg Benedict are among the popular breakfast items. For all services, the cafe offers Ala Carte menus.
Price for 2 persons: Under Rs 800
Address: 1272, Road No: 63A, Jubilee Hills, Hyderabad
Contact number: +91 8247313435
Simply South
"The chief ingredient in a good recipe is love", is the quote you find everywhere when you open the restaurant's menu.
Simply South is the place to go if you want to savour delicious authentic South Indian cuisine. Chalapati Rao, the restaurant's founder, is a chef.
For breakfast, the restaurant has an Ala Carte Menu. The restaurant's major goal is to provide customers with a genuine South Indian taste of food.They cater breakfast meals such as Upma, Masala Dosa, Idly, Uttapam, Puri Bhajji, Kappi, Onion Pesarattu, MLA Pesarattu etc. Customers' favourite meals are Masala Dosa, Ponjal, Upma, and Vada. 
Price for 2 persons: Under Rs 300
Address: Plot No: 258, Road No: 82, Film Nagar, Hyderabad.
Contact number: +91-9100717999
Cafe Paaka
Paaka organic cafe is a one-of-a-kind cafe where you will definitely receive a rustic or village vibe. It's a very innovative and creative idea of designing the cafe as a hut by the founder Bharat Dantuluri. "I want to generate sufficient time to develop a particular link with the elders, especially with the parents and grandparents over food," he said when asked what inspired the café's operation. It also provides a cultural place where individuals can participate in different arts or performances.
They only serve South Indian cuisine. Breakfast foods are very appetizing. Idly, Millet Pongal, Gaare, Poori and other meals are served here.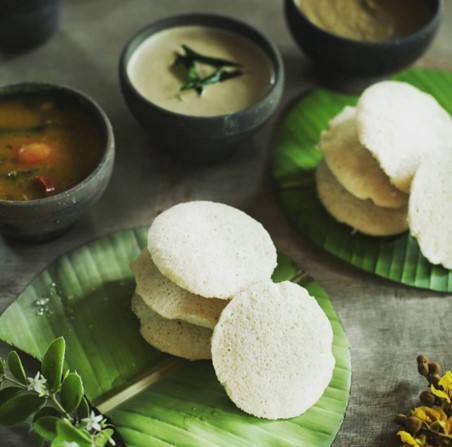 Price for 2 persons: Rs 500
Address: Tellapur Road, Fair Lands, Tellapur, Hyderabad.
Contact number: +91 88827 89999
Conclusion: The next time you crave something new or different, take your friend or loved one and try one of these cafés, they will definitely satisfy your cravings!