Top Indian Startups Working For The Greener Earth
Many Indian Startups are favoring the young generation to work and gain experience in their fields of interest. These startup companies are emerging to save the environment to a certain extent. Most of these startups are working to make environmentally conscious decisions and encouraging people to protect the environment. Here are the top startup companies that are manufacturing eco-friendly products.
Banyan Nation
Banyan Nation is a waste management company founded by Mani Vajipeyajula and Rajkiran Madangopal. It is India's first vertically integrated plastic recycling company. The startup company helps global brands to use more recycled plastic instead of contaminated plastic. The company also uses eco-friendly detergents in cleaning plastic that removes contaminants. The company has won the World Economic Forum Global Technology Pioneers in 2021, and the Circulars Award at the World Economic Forum in 2018.
2) Ather Energy
Ather Energy is a startup company founded by Tarun Mehta and Swapnil Jain that manufactures electric vehicles to reduce air pollution. The company aims to redefine the automobile sector by introducing electric scooters that are powered by Artificial Intelligence. The company has more than 350+ charging stations across 38 cities in India. The company is looking to expand its manufacturing facilities for testing and the launch of the vehicle.
3) Phool
Phool is India's first biomaterial startup and fragrance wellness brand founded in 2017 by Ankit Agarwal and Prateek Kumar. To produce organic fertiliser and charcoal-free incense products, the startup company collects floral waste from temple waste in rivers. By doing this, they have stopped 13 tonnes of waste flowers and harmful chemicals from entering the river each day. Additionally, the business offers floral foam, a moldable material made from recycled flowers.
4) Beco
Beco is a sustainable startup company that is known to develop sustainable products made with Bamboo and cornstarch. The company is founded by Aditya Ruia, Anuj Ruia, and Akshay Varma. The company aims to reduce the usage of plastic products and also offers alternatives to products like tissues, and cotton balls by offering a wide range of home and personal care products.
5) Zunroof
Zunroof is a leading solar energy startup in India that is creating waves by providing the best on-grid solar solutions. The company was founded in 2016 by Pranesh Chaudhary and Sushant Sachan. The company helps its customers to harness the power of the sun and use it as energy. The company has installed over 10,000 plus residential solar rooftops in Ahmedabad, Surat, and Vadodara. The company is divided into residential, commercial, and industrial scales where the sizes of the project vary.
6) Just Organik
Just Organik was founded by Pankaj Agarwal and Richa Agarwal. It is a certified organic food manufacturing company that aims to make safe and healthy organic food more accessible to customers. The company started in a basement in 2013 and now there are two major branches across the nation. They motivate the farmers to start practising organic farming in India. The company supplies chemical-free, affordable, healthy, and tastier food.
See Also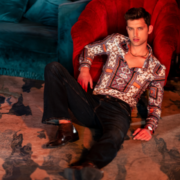 7) Takachar
Takachar is a startup company that has developed a machine that converts agricultural waste biomass into marketable products. We all are aware of the fact that India is one of the world's largest agricultural economies and it also generates a lot of agricultural waste. This agricultural waste is burnt down which is the major reason for air pollution. To stop this, Takachar's affordable and innovative machines will help farmers turn agricultural waste into products like fuel and fertilizers.
8) Boss Lady
Boss Lady is a Mumbai-based startup company founded by Kajol Bafna. They aim to sell cosmetic products that are Vegan, natural, and cruelty-free. The products are made using ingredients like sunflower wax, almond oil, calendula wax, and others. They have launched about 15 products that contain various shades of lipsticks, eyeliners, and highlighters.
Conclusion: 
These are some of the startups that are trying to make a difference in the world by adopting environmentally friendly methods to improve the environment and provide innovative methods for environmental problems.