Weekend and Virtual Volunteering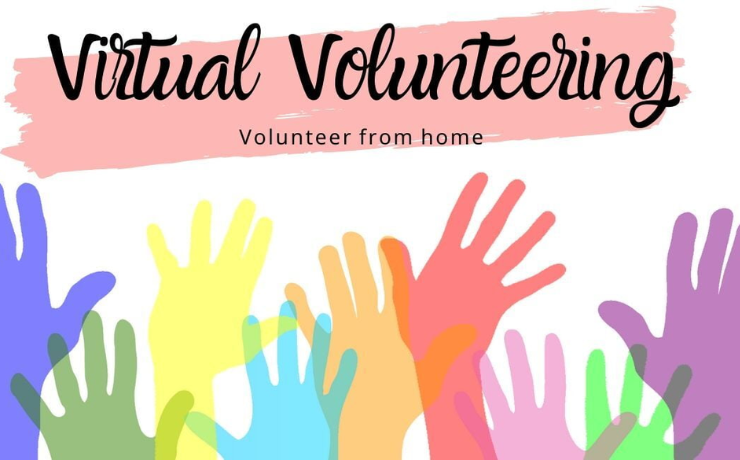 Most of us have experienced a strong urge to give back to society at least once in our lives. Time is a luxury that one cannot afford in the modern world due to the increase in professional responsibilities. Thus, the idea of volunteering on the weekend and online was born, enabling strong-willed individuals to balance their professional lives with their desire to give back. With the aid of these organisations, one can realise their aspiration of making a contribution to society.
WEEKEND VOLUNTEER ORGANIZATIONS
Bhoomi Foundation
Source: http://www.bhoomifoundation.org/
Bhoomi Foundation is a group of individuals who volunteer on the weekends to make Hyderabad cleaner and more hygienic. An NGO based in Hyderabad organize cleanliness drives around the city during the weekends starting early in the morning at different places, cleans them, paints them with Terracotta coloured paints and transforms them into beautiful art pieces. The program generally starts on the weekend at 5:30 am and ends at 9:30 am, an accessible hour for working individuals.
Volunteer at Krishna Sadan
Source: http://www.krishnasadan.org/
Krishna Sadan is an old age home with facilities including food, hospital check-ups and counselling. One can volunteer and spend time with the elderly, chat with them, serve them and be taught a lifetime's worth of experiences while giving them the pleasure of one's company.
Desire Society
Source: https://desiresociety.org/
Desire Society is an NGO dedicated to children suffering from HIV/AIDS. The NGO strives to eradicate the prejudice of such children in society and make it more inclusive for them. Teaching, storytelling, counselling, yoga, meditation, recreational activities, children's day and summer camps are part of the volunteering activities taken on by the group.
Food4thought
Source: https://food4thoughtfoundation.org/
With the mission statement of 'Connect Idle Books to Hungry Minds', the Food4thought foundation collects books and builds libraries accessible to the remotest parts of the world. The foundation collects all kinds of books ranging from fiction, non-fiction, dictionaries, encyclopaedias, etc. from various institutions and corporations and builds libraries. Until now the organization has built more than 135 libraries across various cities. One can contribute an allotted number of hours over activities like recording and identifying contributors and books, storytelling to kids, and other campaigns conducted by the organization.
VIRTUAL VOLUNTEER ORGANIZATIONS
CRY Foundation
Source: https://www.cry.org/about-cry/
CRY is an abbreviation for Child Rights and You, CRY foundation is one of the oldest and most trusted NGOs. This NGO deals with the issues like child education, health & nutrition, child labour and child marriage. What is convenient about volunteering for this NGO is that there is an option of online volunteering that encompass activities such as crowdfunding online and planning fundraisers to create, design and write compelling stories. One can work on a project basis and have the satisfaction of giving back to the community.
United Nations Online Volunteering:
Source: https://unfoundation.org/
United Nations' humanitarian efforts have always made a great impact around the world. Synchronised with the nature of the organization, people across the globe can contribute their share from their own home countries or their places of comfort through their online volunteering programs. The volunteering work spans over a range of disciplines that include research, writing, art, design and more.
7 Cups:
Source: https://www.7cups.com/
Born from the desire to provide rare support for mental health, 7 Cups is providing a listening ear to those that are looking to be heard and are facing hard times. A one-of-a-kind organization, developed by a psychologist, 7 Cups has many programs such as online therapy, anonymous chats, and community participation over the misunderstood concept of mental health. Since the organization's nature itself is predominantly online, this provides the perfect opportunity for people who want to squeeze a little time into their schedule for a good cause.
Audiopedia
Source: https://www.audiopedia.community
Acknowledging and working to change the fact that gender inequity exists in education, Audiopedia is an open knowledge platform working towards empowering women by giving them the right to education or at least making them knowledgeable about important information on health, nutrition, family planning, childcare, work and more. You can volunteer to translate informative audio files into multiple languages to improve the inclusivity of women around the world. You can provide support as translators, developers, social media activists, fundraisers, or field volunteers in this non-profit organization.
eVidyaloka:
Source: https://www.evidyaloka.org/
A non-profit organisation striving to improve the education of impoverished India, eVidyaloka steps up the education scenario by fixing digital classrooms in rural India where one can volunteer as a teacher. Providing volunteering options in multiple areas of teaching, facilitation, and content development and open to other roles, this NGO is striving to leverage technology and passion to help create an educated and informed nation.
Cards For A Cause
Source: https://cardsforacause.org/make-cards/
Sometimes a small word of encouragement can lighten a heavily burdened heart. Following this concept, Cards For A Cause provides an opportunity to gift handmade cards to sick or injured children. Unleash your creativity and help bring a smile to those in need, while the organization takes the role of distributing them to the intended party. A small token of humanity that will surely make a huge impact in the lives of those suffering.
Conclusion: These are a few organisations that are working towards helping and empowering society. The next time you feel like giving back to society, make time and volunteer in any of these organisations.