7 Places To Visit in Coorg for a Delightful Short Vacation
If you're looking for a vacation destination that has a mix of tradition and adventure, is close to nature, and is peaceful, then Coorg is the place to be. With a lush green mountain view, pristine waterfalls in the background, and the heavenly aroma of coffee beans wafting through the plantations and factories, Kodagu is heaven on earth. Rightly known as the 'Scotland of India',  it is one of the most preferred holiday destinations in South India for the variety of tourist attractions present.
Coffee Plantation
You can interact with skilled coffee pickers when you visit a coffee plantation. They will enthrall you with facts about coffee plucking procedures. In these plantations, the majority of harvesting activities are done by hand, and machines are only employed on rare occasions. If you are a first-time visitor, you can take a guided tour of the plantations. Or, you can visit these lush areas and breathe in the fresh air.
Dubare Elephant Camp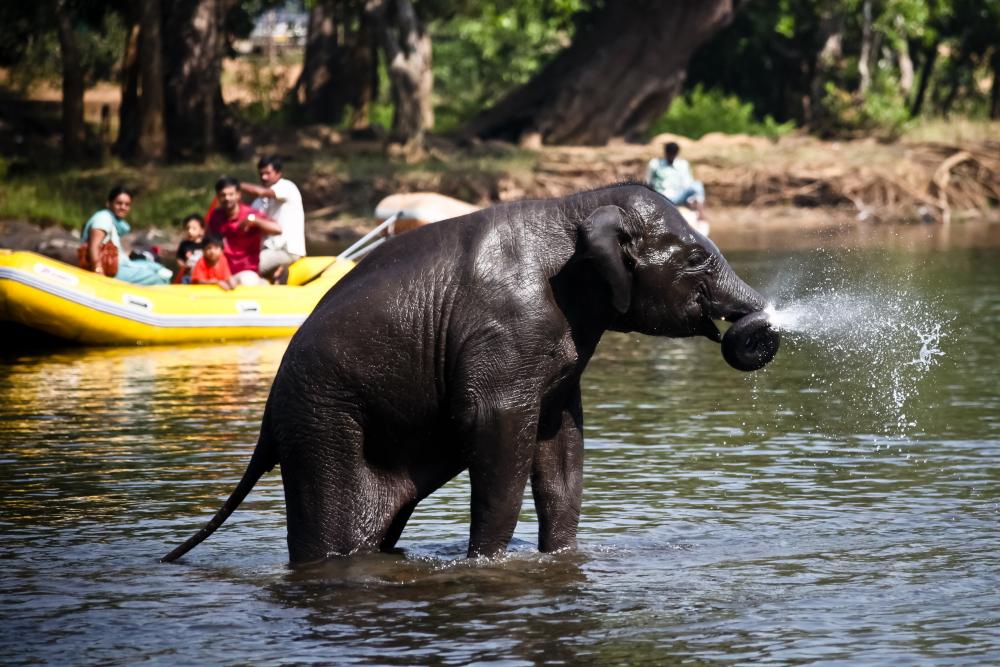 Jungle Lodge and Resorts Ltd.'s project, Dubare Elephant Camp, is located on the Kaveri Riverbank. The elephants in the camp are well-trained by naturalists or mahouts who are well-versed in elephant's history and biology. Additionally, the Dubare Elephant Camp is home to a diverse range of flora and animals, including tigers, deers, and gaurs (Indian bison). Tourists will be able to bathe with and feed elephants, and also enjoy a forest safari. Various activities such as trekking and camping around the Dubare Elephant Camp are hosted on a daily basis.
Abbey Falls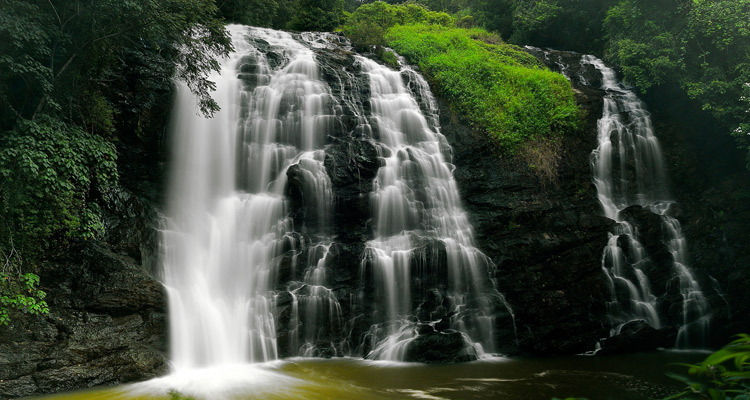 Abbey Falls, nestled in the thick greenery of the Western Ghats, is a beautiful destination to visit. The spectacular view, where the water falls from a height of 70 feet in the centre, is breathtaking. Abbey Falls, which joins the Kaveri River, is recognized for its tranquil atmosphere and is located amidst lush coffee fields. It is a hiking paradise for adventure seekers and is a wonderful retreat to take in the quiet of nature for those who love solitude.
Barapole River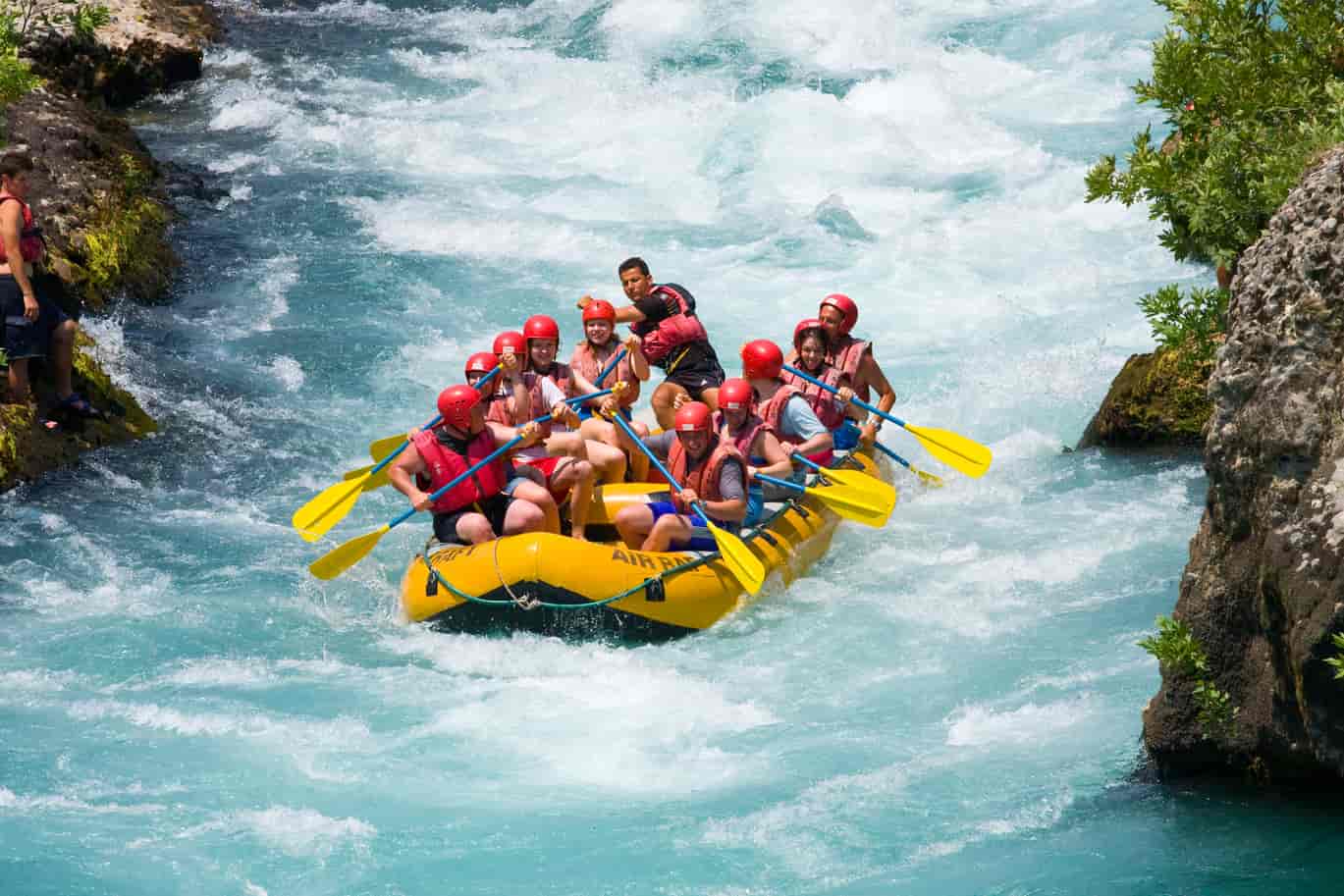 Whitewater rafting is a popular recreational activity on the Barapole River. One of the most difficult rafting experiences due to the many rapids. Monsoon is the greatest time to participate in this adrenaline-pumping pastime. On your vacation to Coorg, launch your rafts high into the rapids and take the most exciting photos possible. Barapole is one of Karnataka's most adventurous tourist destinations and an ideal site to try rafting in Coorg. Indulge in this adrenaline-pumping activity and embark on an off-beat adventure.
Raja's Seat
Known as the Seat of the Kings, it is a renowned tourist destination. The place was named after the kings of Coorg who visited it in the past. The Raja's seat provides a panoramic view of the surrounding country, which includes lush valleys, high hills, and rice fields. The environment is quite refreshing, and it is one of the top attractions in Coorg. A beautiful garden with a singing fountain and seasonal flowers surrounds the Raja's seat. When the flowers are fully bloomed, the garden is a stunning sight to see. The fountain here dances to its song and gushes out colourful water as long as the rhythmic music plays in the background.
Nagerhole National Park
The Rajiv Gandhi National Park, known as the Rajiv Gandhi Tiger Reserve, is one of India's most important Tiger Reserves. The Nilgiri Biosphere Reserve encompasses the park. The region is covered in beautiful forests and is dotted with hills, valleys, waterfalls, and streams. These jungles support a diverse range of creatures while preserving a healthy predator-prey ratio. Apart from the water collected from the yearly rainfall of 1,440 millimetres, Nagarhole National Park gets its water mostly from the Lakshman Tirtha River, Sarati Hole, Nagar Hole, Balle Halla, and Kabini River.
See Also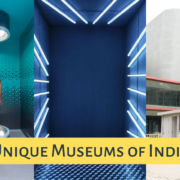 Omkareshwara Temple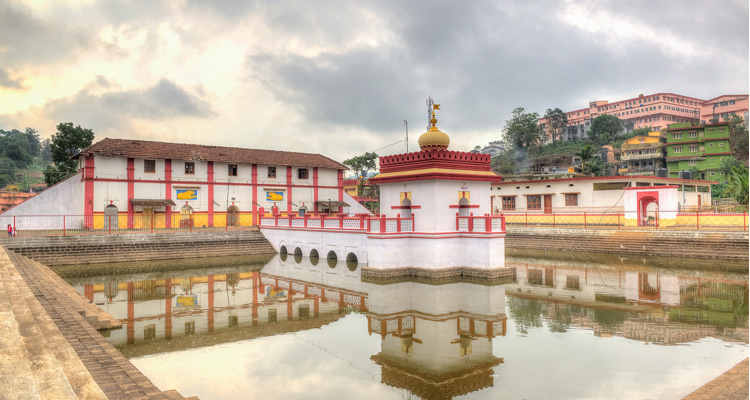 It is an old Hindu building established by King Linga Rajendra II of the Kodagu Kingdom in Coorg in the 19th century on Omkareshwara Temple Road in Madikeri. The temple is built in the Islamic architectural style and has an impressive mosque-like shape. It is one of Shiva's twelve Jyotirlinga shrines, which can be found all over the country. It is thought that during Tipu Sultan's reign, it was changed to a Mohammedan-style in order to avert destruction. Omkareshwara Temple is open every day of the year and does not impose any limits on visitors. The temple has no entrance cost, and it takes around an hour to examine the entire site, even for foreign visitors.
Conclusion
Enjoy your short vacation in Coorg by visiting these exciting and diverse tourist attractions that are sure to turn your vacation into a memorable experience. You can always return to Coorg to calm your senses in the lap of mother nature and soak in the goodness that Kodagu has to offer. For now, make the most of your short vacation in the Scotland of India.