A Sound Mind: Taapsee Pannu
Taapsee Pannu made her Hindi film debut with David Dhawan's Chashme Baddoor. It received unanimous negative reviews but became a box-office success. After Pink there has been no looking back for this petite beauty. She was seen in Judwa, a commercial film. However, Taapsee feels every film she does is a commercial film for her. Her latest film, Looop Lapeta, directed by Aakash Bhatia, sees her opposite Tahir Raj Bhasin, and has recently released on Netflix, garnering lots of attention. Lipika Varma speaks with the actress to learn about her take on the industry's many faces.
The Industry in Review
The characters you play on screen are usually off the beaten track. How would you categorise your films? Would your films be considered as commercial or art?
I will say don't categorize my roles because people are also talking about the David Dhawan films I was part of. I would say whichever film makes money is a commercial film. My films thankfully have made money, so they are all commercial films. Commercial film is not defined by the number of songs and jokes it has. It is defined by how glued the audience is and how much money the producer makes. Thus, I think I do all commercial films because I do films not as an actor but as an audience. I have these queries – Will I bet my money on this film? There are a lot of others who are coming from the background I come from; the majority of India is from the middle-class background so they will want to see such kinds of films. Hence, I feel I will never do a film thinking that I will get an Oscar, or this film will go to the festival or after watching it I will think 'Wow, I have done such wonderful work.' I don't do films keeping all this in mind. I want to make a film that everyone can watch and enjoy together. My motivation for doing a film may be different from many. Hence, I don't like to categorise films. These are films all would want to watch.
So recovery is important?
By the end of the day, we are in the show business. Recovery of the film's budget invested is a must so you can make more films. If we don't get back the invested amount from the film, how will we pay people and make films? You have to keep in mind the economics part of it. You can't be swayed away with the craft side only. Yes, your craft has to improve with the change in time, but you also need to be aware if the producer is getting the returns to make more films. I'm very mindful that I know and follow my journey very objectively. I never get carried away with just the beauty of the roles that I get. I also look at how they are received because that's equally important.
Do you regret releasing Looop Lapeta on OTT then? It misses the theatrical release and the subsequent fanfare
At least our films are releasing. It's important since there is a huge line of releases and there is this waiting game for years for all of us. I have so many films lined up. Honestly, I will not like my ready films to be stored in the canon, waiting for that one right day moment. If we do that, we will miss the journey. I want to believe this is the right moment, the right medium now –this is the best possible medium for people to watch films or shows. I think there are so many projects going through delays, somehow waiting for that free window to release their films. Looop Lapeta is releasing on this amazing platform where 190 countries will watch on the same day. We are just blessed.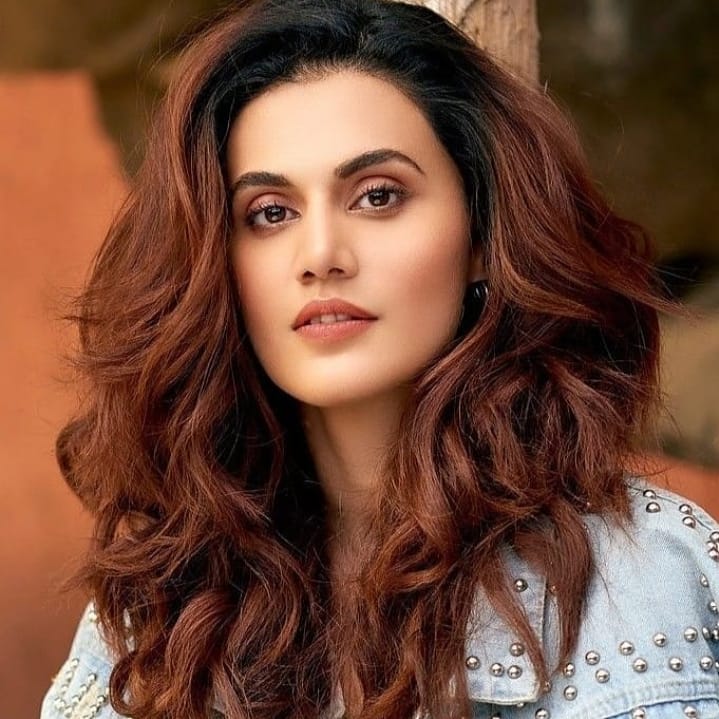 You said you have many films lined up. Any sneak peaks you can give us?
I have half a dozen of films lined up for release – Blurr, Dobara, Woh Ladki Hai Kahan, etc. There are a couple of South films I have done. I have Shabaash Mithu coming up – I believe this is my next release, provided we don't face any other hindrances.
What about the one Telegu film you do every year?
I have Mishan Impossible, in which I have an extended special appearance. This is a kid's film, in Telugu. That's one film I should release. This is the one South film I do in a year.
The arena seems to be set for a Tollywood vs Bollywood scenario. What's your take?
There are a lot of differences in art and in athletics. It's not like one is a winner and the other is a loser – it's not so in art. South films were always winning. Everybody was winning in their respective industry. South films were always making these kinds of films. And these kinds of films were really doing well at the box office. Its only now that they have started getting newer audiences. That doesn't mean people don't want to watch Hindi films. It's just that they are waking up to a new language in film. Ten years back, when I came into the industry, nobody knew me, but now all know me. Today, everybody is aware of all the celebrities from the South industry. So, times have changed. It's not like one has overtaken the other. It's an art form, not a race.
Beauty Tips
Not many know that Taapsee Pannu has been appearing in numerous print and television commercials and won several titles during her modelling days, including 'Pantaloons Femina Miss Fresh Face' and 'Safi Femina Miss Beautiful Skin' at the 2008 Femina Miss India contest. Ask her this and she replies, "I received the subtitle, but I did not come in first top 10," [laughs] "I was not beautiful enough to win. I got the best skin and fresh face."
How you maintain your ever-present radiant glow?
[Smiles] Mein gur [jaggery] khati hoon. Undeniably, I have inherited good skin and I'm from a Punjabi household, so we are blessed with good skin and hair. I don't do much to spoil it. My habits and my style are such that my skin will not get spoiled. I like to eat and sleep early. I get a good 8 hours of sleep. I don't smoke and drink. It's not like I have any extra routine on maintenance