Divya Khosla Kumar: "As an actor you need to connect to the audiences"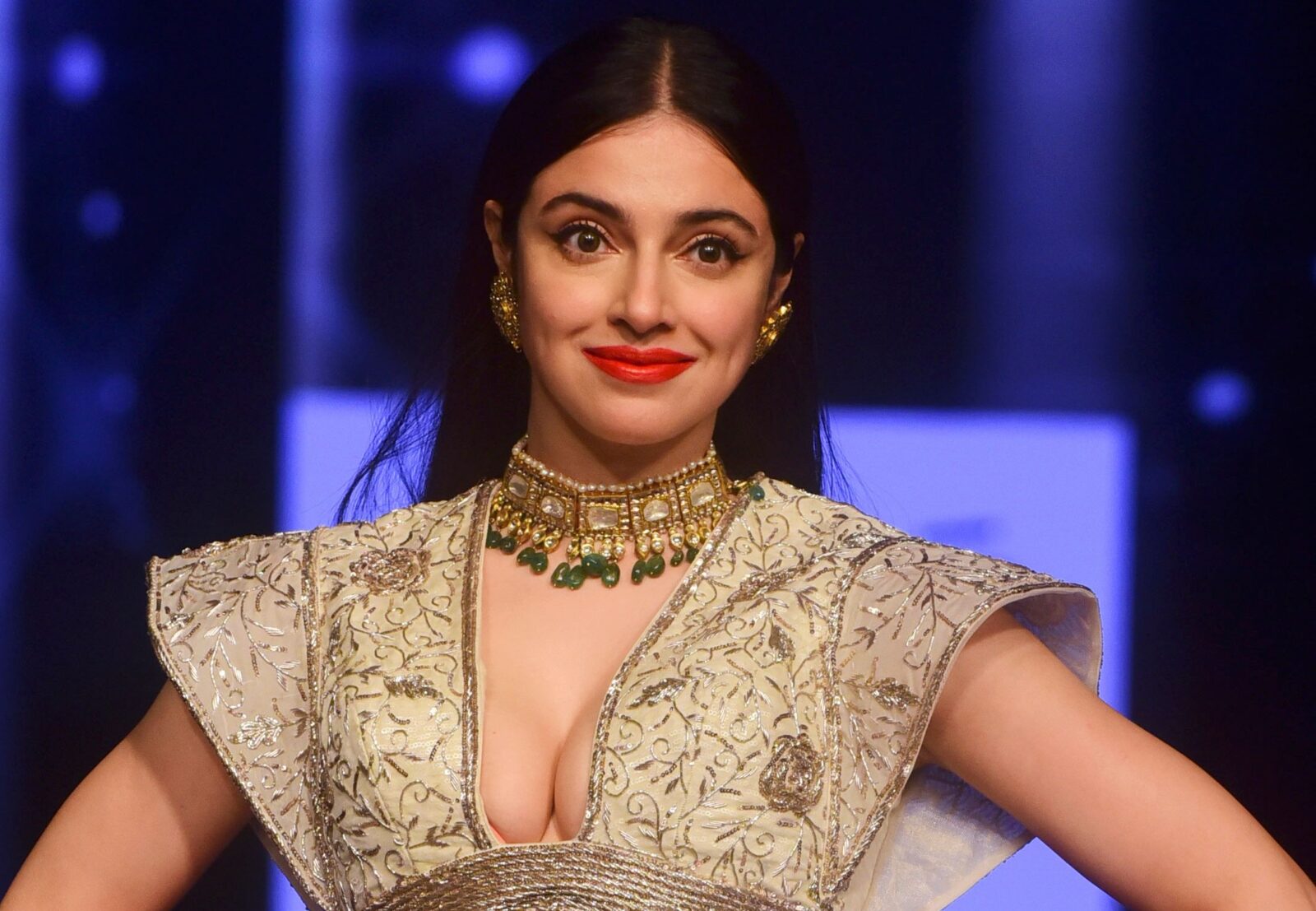 Lipika Varma, in an interview with Divya Khosla Kumar, on her latest release, her work with T-Series, and how family shapes into her life.
Indian actor, producer, and director Divya Khosla Kumar is back on our radar! Having signed her first film at the mere age of 17, she has since gone on to work in music videos, has explored her options as a singer, and worked behind the camera as a director for several popular music videos. Her latest film, Satyameva Jayate 2, has her slipping on her acting shoes again. The venture has been produced by husband Bhusan Kumar, along with Krishan Kumar (T-Series), Monisha Advani, Madhu Bhojwani, and Nikkhil Advani (Emmay Entertainment).
Anxiously awaiting reviews on the recent release, she spares us a few moments for a gracious interview.
Her Latest Venture
How do you look at your comeback with Satyameva Jayate 2?
I had done only one film earlier, Ab Tumhare Hawale Watan Saathiyo. I have been busy directing music videos and movies such as Sanam Re. I don't think I had gone out somewhere at all. I was always on the sets. Whether you work in front of the camera or behind it, it is one and the same. I will not call it a comeback. First of all, audiences have not seen me acting as I did only one film. And that time I was just 17 years old. I was very small, almost like a kid. Thus, I feel like this is the beginning of my acting career because over the years, I feel I have learned a lot. I have grown a lot and whatever experiences I have learned, I try to put in my film in all aspects.
Do you feel acting is easy in comparison to directing?
Look! I have been into direction, so if I compare direction, it is way more difficult and strenuous. Acting is easy eventually. Ultimately though, you guys will need to tell me after watching this film. I can't give my own judgement. Director Milap Zaveri is happy with my performance, and he has written a very strong character for me. I am happy that I got this opportunity to work with John [Abraham] in an action film. I believe my strong character will give me space build my place in the industry as an actor. 
I will not call it a comeback
Were you intimidated by John?
No, I wasn't intimidated by John at all. We were very comfortable and before starting the shoot we got know each other and are now sharing a great friendship. He is down to earth and humble. He does not behave like a superstar and does not have any airs. He is a nice and warm person and a very hard-working actor.
Satyamev Jayate 2 was shot on site, at Lucknow. What was your experience like, shooting just after the pandemic?
We have indeed had quite a good time. We had no issues shooting videos and Satyamev Jayate 2. During our shooting schedule, we were all in a comfortable state, all were protected, and we followed the protocols very strictly. It was a happy phase for all of us. Thus, none of us contracted COVID-19, although we were shooting in Lucknow.
Would you ever choose to approach producers and directors directly to cast you in a certain role?
Reaching out to the makers…I have not done that. I hope they approach me after watching my films; I'm waiting for ample opportunities to be working ahead as an actor.
Do you think audiences will have a different outlook to your work, as they have preconceived notions about married actresses?
Now, things are open a lot. Alongside family support, audiences also showed a lot of connectivity with my latest hit song numbers. I think as an actor you need to connect to the audiences, and they will not judge you based on marriage. Overall, things have opened up for women and continue to empower. Actresses can be married and still work – Deepika [Padukone] and Anushka [Sharma] are both married and working in production as well as acting. That is a healthy sign.
Family Ties
What is your son's reaction? Did he ever visit you on the sets of Satyameva Jayate 2?
My son came on the sets on my birthday. He feels very proud. His face just lights up when he sees me performing. I feel so happy, as he keeps asking me 'mamma, Satyamev Jayate 2 kab release hogi?' I can see a twinkle in his eye. He is waiting impatiently for the release of the film. I enjoy my motherhood. We both love each other. A mother-child bond is precious, and we share a great mother-child bond.
How did you spend the pandemic times?
We all at home were happy as all of us lived in the house together. This allowed the family members to grow closer to each other. I was very happy, as even Bhushan stayed back at home. Usually, he is so busy, running to the office and his other meetings. No sooner did it get over I was like…. arre yeh khatam hi kyun hua? Very happy though, and very busy times. I don't cook, so I didn't cook any food for Bhushan (laughs aloud) but I sang songs for him while we were at home. I believe in being patient and positive as they are the key to living a happy life. (Smiles)
I sang songs for him while we were at home
How does your husband, producer and head honcho for T-Series, Bhushan Kumar, look at your acting career? Does he criticise or support you?
Bhushan [Kumar] does not criticise. We seldom discuss work at home; maybe only sometimes. Yes, the entire family extends me enough support.
Industry Secrets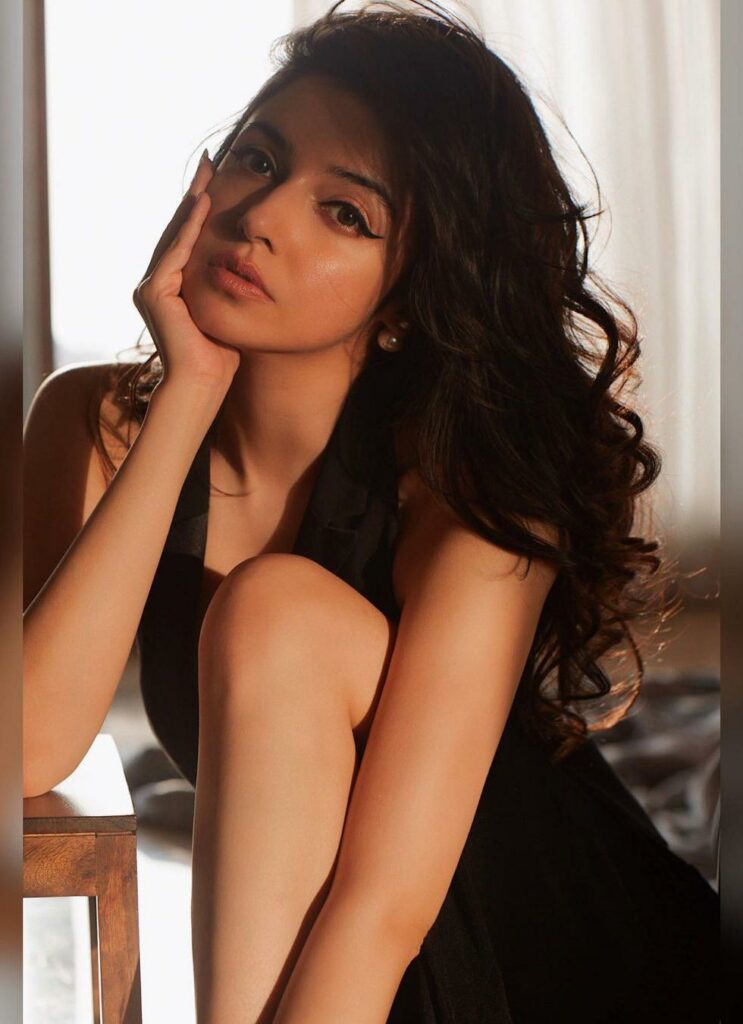 Rumour has it that you have signed a three-film deal with your home production, T-Series.
Let me clarify – I haven't signed a three film deal with my home production. I actually got this film as I went to the Emmay Entertainment offices met Milap and Monisha. Only after Milap [Zaveri] narrated the role to me and things got finalised did they join T-Series. Since T-Series is doing most of the films, how could they not join hands for this venture? I hope I get more offers and opportunities and filmmakers acknowledge my work. Honestly speaking, for T-Series, on the home production front we are doing 40 films. I'm just doing just one film.
What is your outlook on nepotism in the industry?
If you ask me about getting more work at the behest of nepotism, I feel as though I have not benefited from being a part of T-Series. If it were so, I would have been doing 4 to 5 films at least in a year. Frankly speaking, your work breaks that myth. We live in a time where projection is seen more than your talent, but if you are talented you will sustain in your profession for a longer time.
T-Series is known to provide a platform for new, budding talent. How has it been, working with newcomers?
 T-Series is known for introducing new talent, be it actors, writers, or directors. I myself believe in the same mantra. Throughout my career, I have tried to give opportunities to budding new talent. In Yaariyan, we introduced Rakul Preet Singh and Himansh Kohli. With Neha Kakkar too… her talent was recognised, and we gave her the first break.
On Nepotism: "Frankly speaking, your work breaks that myth
Would you like to work with big banners like Dharma Productions or YRF?
Why not? I would love to work with these production houses.