Aphrodisiac foods to enhance your romance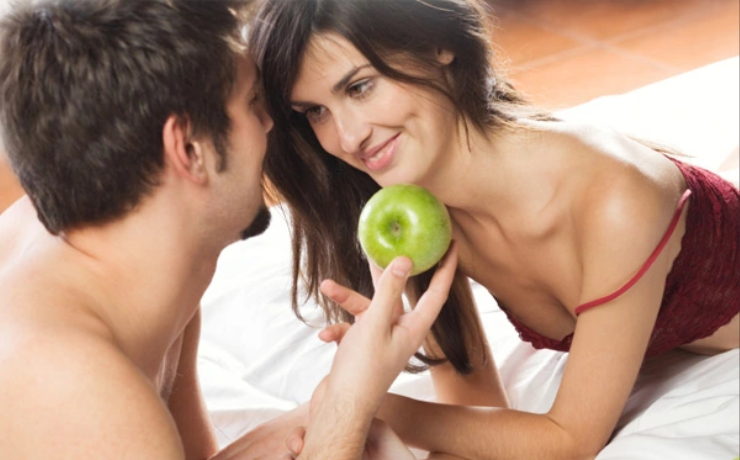 Some say that the best way to win a person's heart is through food. Aphrodisiac is named after the Greek goddess of love, Aphrodite. Food and sex are closely linked in the form of romantic meals and sweet meals, these aspects dominate the human mind. Food researchers have reported that some powerful Aphrodisiac foods can increase desire, and lifts the libido. Dhanush Kumar lists down the popular Aphrodisiac foods to boost your romance.
Saffron
Saffron or Kesar is known for its pleasant aroma, and flavour which gives a soothing effect on your body. It is said that the Egyptian Queen Cleopatra used to bathe in saffron milk because of its aphrodisiac properties. It has a calming effect on both men and women. Studies have observed that consuming 30 mg of saffron per day for 4 weeks improves male fertility.
Garlic
Garlic is still considered just a kitchen ingredient, but it has some great aphrodisiac properties. The presence of allicin increases the blood flow in men and women. Diallyl disulphide increases testosterone levels. You can include garlic into your daily diet, and it will help you improve your lovemaking.
Drumsticks
Drumsticks are one of the most popular aphrodisiac foods that help in improving libido and treating erectile dysfunction. It is also helpful in improving testosterone levels. You can include drumsticks in dal or sambar, or you can simply make a curry. The majority of the benefits can be found in making drumstick flower soup which doesn't have any side effects.
Ashwagandha
Ashwagandha is the king of Aphrodisiac foods because it increases your stamina and improves your sexual desire. It has been proven that consuming Ashwagandha on a prescribed basis has raised the levels of testosterone and better physical performance. You can mix Ashwagandha in milk, or make a paste.
Honey
Honey may look like a normal sweetener, but it has some amazing aphrodisiac properties like Boron that regulates hormone levels and stimulates energy levels. It also has Nitric oxide which is released into the blood during arousal. Honey is considered a symbol of fertility and procreation in some ancient cultures.
Cinnamon
Cinnamon is the best aphrodisiac food that boosts your libido. It promotes your mood and relaxes you. You can either brew whole Cinnamon in tea or use it as a powder in various dishes. Cinnamon naturally heats your body because it is piled up with antioxidants to boost your healthy love life.
Pumpkin seeds
Pumpkin seeds are a natural aphrodisiac food that is abundant in zinc which naturally drives up sexual desire. It is a proven fact that a deficiency of zinc leads to low levels of testosterone. It also has Omega 3 fatty acids that act as a great booster for prostaglandins. You can roast the seeds and include them in your daily diet.
Pomegranate
Pomegranate is called a sexy fruit. The deep red seeds increase sexual desire and reduce stress hormone levels. Drinking one juice of pomegranate can increase daily testosterone levels in both men and women.
Chocolate
Chocolate is the top food choice in love foods, and it is popularly known for enhancing. It contains Phenylethylamine that leads to happiness and excitement feelings. It also plays a vital role in stimulating hormones, boosts up blood flow, and strengthening your libido.
Bananas
Bananas are healthy fruits because they are rich in carbohydrates. They are also known as romance boosters. The abundance of Vitamin B and Potassium produces the reproductive hormones, and it also contains bromelain enzymes that increase the body's overall energy. Bananas also have essential nutrients for muscle contraction.
Conclusion
You can take these aphrodisiac foods individually or you can mix them both for better results. Also try fenugreek, oysters, avocado, and watermelon. If you have any history of other health issues then you should avoid them.