Divya Vallabhaneni takes us through a complete understanding of mandala art, its history, and why psychiatrists claim art is therapeutic. 
We all know of and consider art as a hobby one practises, as an interest one pursues and as a skill one masters. A not so popular perspective regarding art that is now gaining attention is the belief that art is therapeutic as well. Mandala art is one such therapeutic form, that has gained a lot of audience and popularity over the last few years, with the recent lockdowns acting as a catalyst in popularising this art.
The History of Mandala Art
Mandala art is a circular form of art that emerged a very long time ago, but the exact origin of this art is not known. History says that this art has existed in various forms, such as being sculpted as part of temple architecture, as rangoli, as paintings in meditation rooms, and as designs that represented sacredness. Over the years, awareness and fondness for this symmetrical art grew and now this art is practised in various mediums, of which circular pattern mandala and dot mandala are the most popular.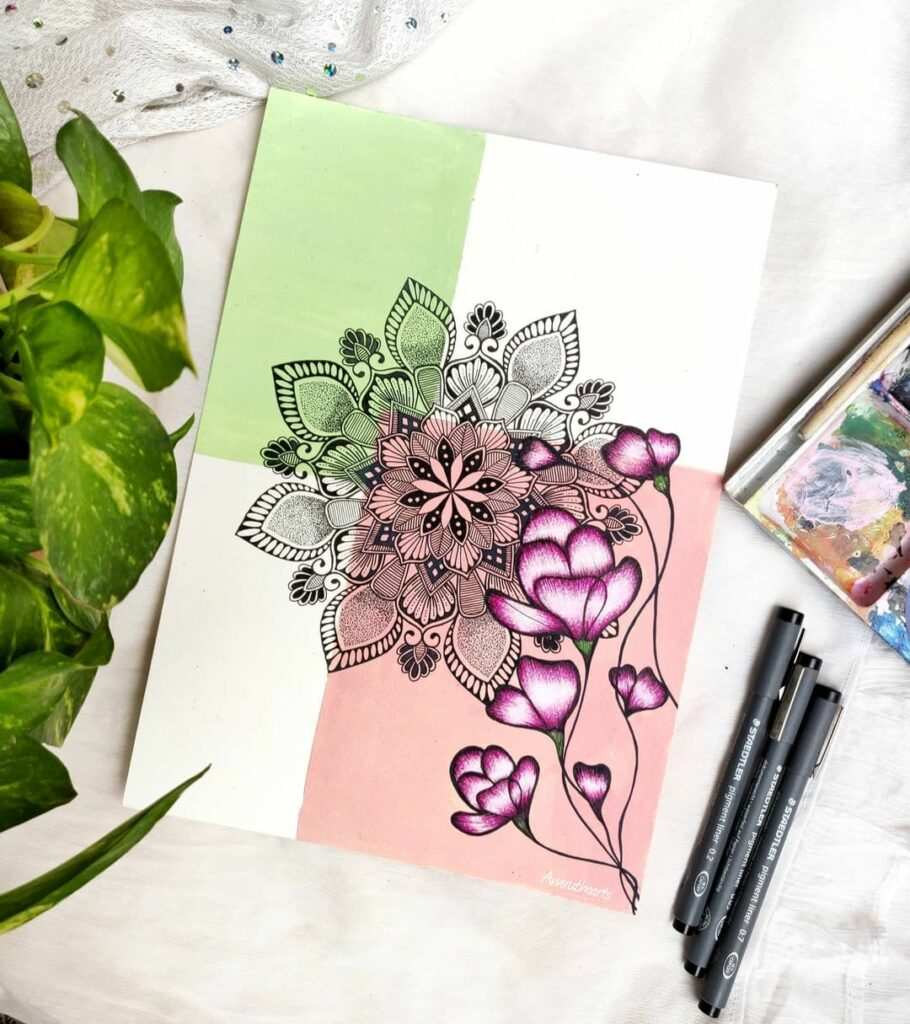 Why is Mandala Art So Popular?
Mandala art is highly symmetrical, making it eye-pleasing and satisfying, thus making it an art that many want to try their hands on. But can anyone with zero knowledge or no practice of drawing previously also try mandala? Artist Amrutha Routhu, from Hyderabad, says yes! "Mandala art is one such art form that is very easy to begin with and any person regardless of age or knowledge can start doing it. Acrylic painting can be quite difficult to learn, but all that mandala art needs is a little interest and guidance. The art is so satisfying and relaxing that even gazing at the art feels calming to the mind," she says.
The Spiritual Meaning of Mandala Art
Buddhist cultures believe that the mandala designs are symbols of the universe represented with those circles. They also believe that the centre of the circle holds the energy, which is why mandala circles are seen as energy circles, whose purpose is to heal and enlighten minds.
Forms of Mandala Art
One popular form of mandala besides the regular circular mandala is dot mandala.
Dot mandala is a form of circular mandala, but unlike the patterns in the actual mandala, dot mandala utilizes dots of different sizes to form the design. The beauty of this mandala is most evident when these dots are of colour rather than be monochromatic.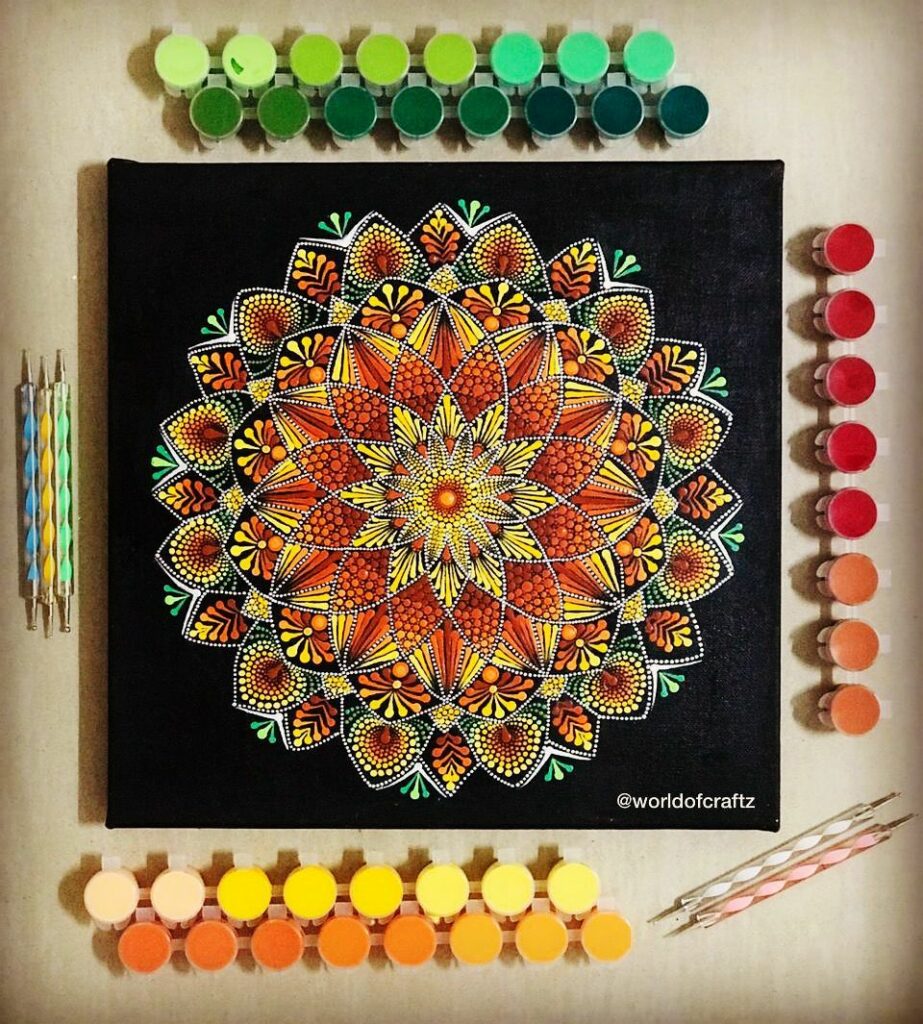 The art took various mediums like bookmarks, glass bottles, keychains, and ceramic mugs. Dot mandala artist Adeline, from Bangalore, says, "Patience is the key to achieve a good dot mandala art and you can choose any medium basing your interest. Unlike the regular pencil and pen mandala, dot mandala is done using dotting tools and spray paints and requires a lot of concentration." 
Why Are Mandalas So Pleasing To The Eye and Soothing to the Mind?
Many Psychiatrists suggest art as a form of therapy and mandala art is just one such form, proven to be therapeutic because of its symmetrical designs and intricate details. Therefore, the process of creating a mandala itself is claimed to be calming to the mind; when people complete this art, they feel a sense of satisfaction and relaxation.
Psychiatrist Fareed Omar of Bangalore says, "Engaging in creative activities has proven to be beneficial to patients with mental illness. Art has proven to bring out feelings in people, which otherwise were difficult to express through dialogue. Art in therapy is soothing and its meditative effects are difficult to explain and are underestimated. Mandala art offers such anonymity, privacy and sense of community to those who engage in it."
Many schools too are now introducing mandala art and colouring books to their classes. A lot of working professionals also find colouring mandalas quite relaxing.
To conclude, art always is a form of expression and expressing art that helps one heal from within is deeply satisfying. One such art is the mandala art and with no specific expertise needed to learn this art, it stands out to be worth trying.