Best Cruise Travels in India
Cruise vacations have become a popular trend, with people enjoying travelling across the sea to different destinations. As a significant part of India is connected to seas and oceans, cruising is the best way to explore new places, interact with people and spend some time alone or together with your loved ones, over sparkling waves and amongst the peace of the ocean. Many cruise ship enterprises in India have a variety of packages for customers. We bring you some of the best travel cruises in India to enjoy a refreshing vacation.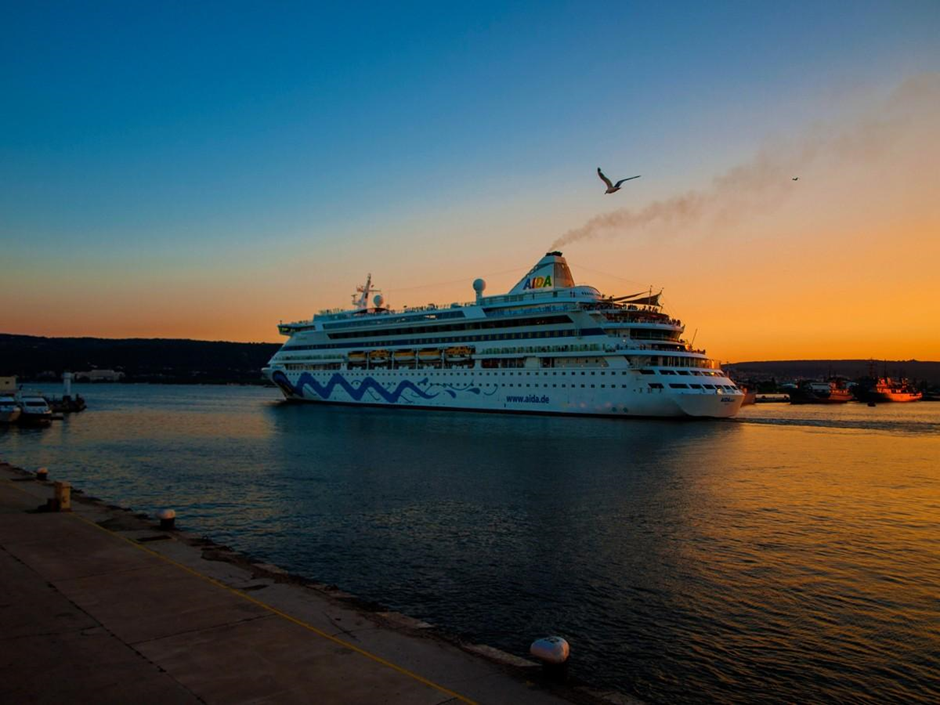 Here are some of the best cruise travels in India which provide wonderful facilities and the best travel experiences.
1. Sunderbans Luxury Cruise– Sunderbans, A UNESCO Heritage site is the home of the Royal Bengal Tigers. Embark on an adventurous 4-night luxury cruise that takes you through the vast delta region formed by the rivers Padma, Brahmaputra, and Meghana. The cruise begins sailing from Kolkata and takes a brief break at Namkhana. After a few hours of anchoring at Namkhana, you will sail towards Sunderban and explore the beautiful place. Sunderban luxury cruise is provided with air-conditioned rooms, entertainment, and unlimited dining.
2.Oberoi M. V. Vrinda Cruise
Explore the beauty of Kerala by sailing through the backwaters of Kerala. Oberoi M. V. Vrinda Cruise has wonderful cruise packages for customers. As you sail on the calm waters you will experience the best sunrises and sunsets, you will also see the lush greenery that surrounds you. There are modern facilities available on board like in-house entertainment where you can watch your favourite movies and also get a chance to taste some of the best south Indian and international dishes made by renowned chefs.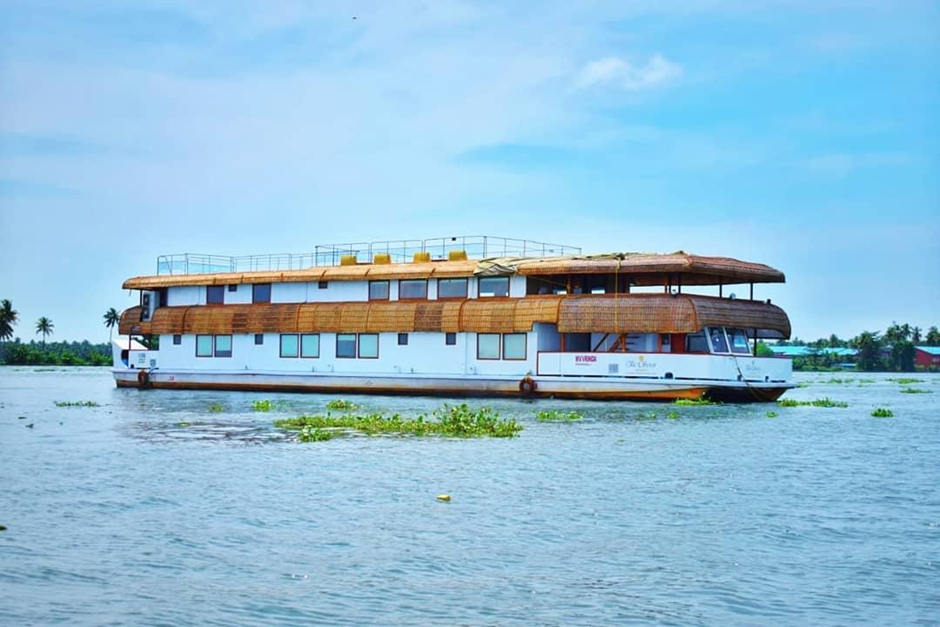 3. Cordelia
Cordelia is one of the best cruises in India and it is a perfect cruise ship for travellers who enjoy voyages. The multi-destination cruise is budget-friendly, where you can explore the shorelines of the country. The local cruise destinations include Mumbai-Diu-Mumbai and Goa-Mumbai-Goa. You can also visit other places like Lakshadweep, Dubai, Colombo, and Chennai. Cordelia cruise has some wonderful facilities like luxury rooms with breathtaking views, onboard dining, entertainment, and a casino.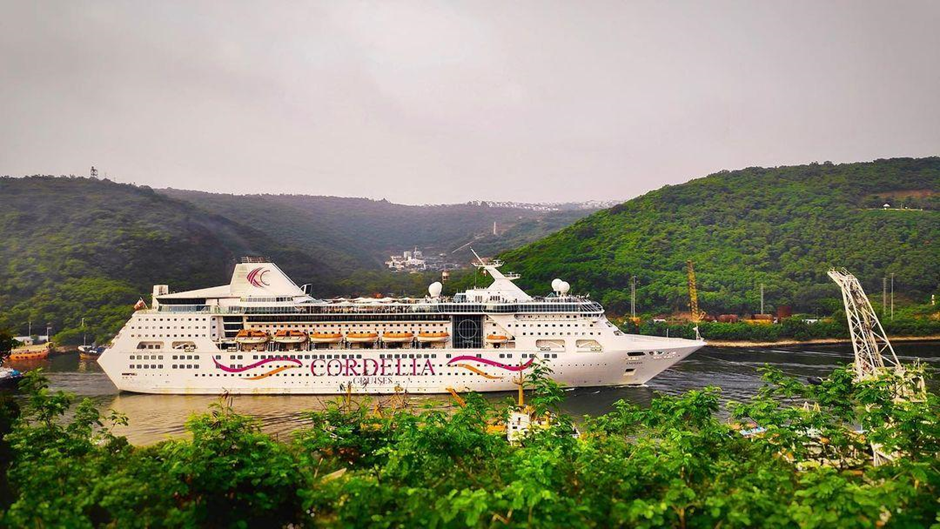 4. Lakshadweep Cruise
Get mesmerized by the beautiful islands in Lakshadweep by planning a trip on the M. V. Kavaratti Cruise to have the best time of your life. Sail on board the Kavaratti Cruise, explore many islands along the way, interact with the locals, and get a glimpse of their lifestyle. You can also rent out a jet ski to explore the waters on your own. Indulge yourself in bird watching, and coral reef walking on some islands. You can also go boating and deep-sea fishing which makes your vacation refreshing and adventurous.
5. Nefertiti cruise
Nefertiti Cruise is one of the best luxury cruises which guarantees you a wonderful time along the journey. Experience the sunset while sailing over the pristine waters of the Arabian Sea. The Nefertiti Cruise is a perfect cruise for those who love a big party. You can also watch movies in the in-house theatre. Apart from the entertainment, there are air-conditioned restaurants with a variety of dishes. The cruise also arranges for several live programs onboard to make sure that your journey is filled with fun and excitement.
6. M. V. Mahabaahu Cruise
 M. V. Mahabaahu offers the best cruise trips in India. The journey beings in Kolkata and ends at Assam. The journey takes you through tribal villages, tea plantations, and ancient destinations where you can stop for some time and explore the local's culture and traditions. Onboard there are wonderful facilities like a swimming pool, health spa, and salon. The air-conditioned rooms come with breathtaking views and you can also get involved in cooking sessions, and watch several cultural performances.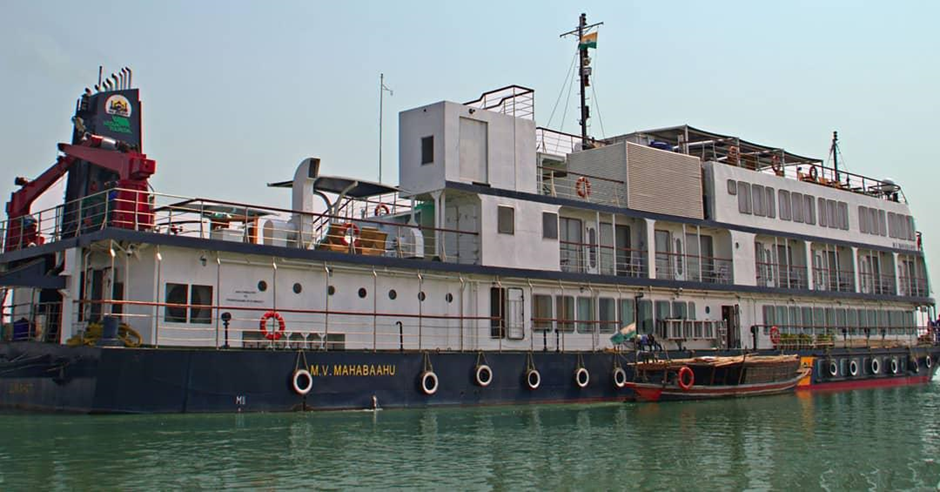 7. Andaman Islands Cruise
Exploring the Andaman Islands on a cruise is a must-go journey whenever you get the chance. Various cruise liners embark on this wonderful journey. After choosing a perfect ship you can decide how long you want to enjoy the journey. After the formalities are done, you can enjoy the delicious food served in the many cafes and restaurants present on board. If you are an adventurer then some ships also organize water sports like fishing, scuba diving, and snorkelling.
8. Goa Cruise
Goa has always been a famous tourist destination. You can explore all the beaches of Goa either on foot or on a cruise. When it comes to cruises in Goa, various cruises provide cultural entertainment. Spend time with your loved ones on the waters of Goa or you can also take the famous Goa to Mumbai cruise which has world-class facilities, great food, and excellent entertainment onboard.
Conclusion
These are some of the best cruise travel in India. So next time when you plan a vacation try out a cruise because travelling on a cruise is a once in a lifetime experience.