Best Places To Visit In Vizag.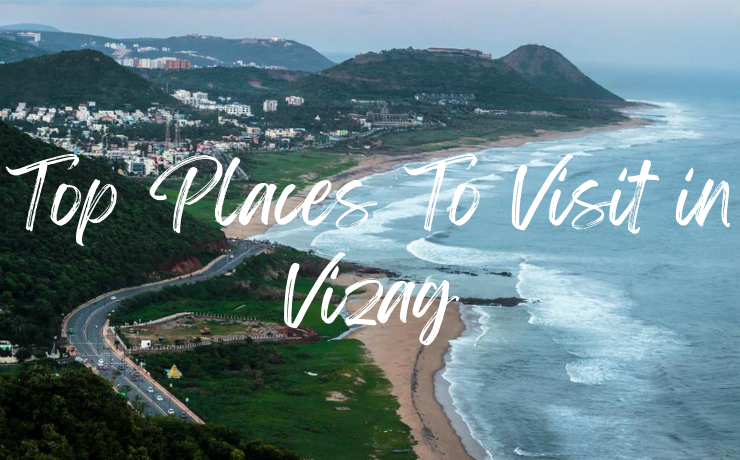 Vizag is one of the oldest port cities in the heart of Andhra Pradesh. This place brings a lot of tourists, owing to the great significance to the city's heritage. From history to culture to adventure, you have everything available in Vizag.
Vizag has the best combination of history, culture, and modern places that are great to explore and discover, especially by travelers. Some of the best places to visit in Vizag are
1. Simhachalam Temple– Simhachalam Temple(Lion's Hill) also known as Sri Varaha Lakshmi Narasimha Temple is one of the most popular places to visit in Vizag. The temple is dedicated to Lord Narasimha. It is believed that Prahlada built a temple after his father Hiranyakashipu's death. The temple is grandly decorated with elephant idols and it resembles a fortress from the outside. The architecture of this temple is mostly in the form of Kalinga, Chalukyas, and Cholas.
Location: Simhachalam, Visakhapatnam, Andhra Pradesh. Timings: 7AM-4PM, 6PM-9PM
2.Rama Krishna Beach(RK Beach)– RK beach is a famous beach that is popular amongst the locals and tourists. The beach is named after the Ramakrishna Mission Ashram which is located nearby. It is an ideal place for fun-filled activities like swimming, surfing, and playing volleyball. You can also enjoy camel rides or boat rides which are operated by the local fishers.
Timings: 5 AM-12 AM
3. Yarada Beach– Another popular tourist attraction in Vizag is Yarada Beach. It is a well-maintained beach, and a wonderful place to spend some memorable time with your loved ones. With the Bay of Bengal on one side and majestic hills on the other side, Yarada beach is a perfect place to witness the breathtaking views of sunrises and sunsets.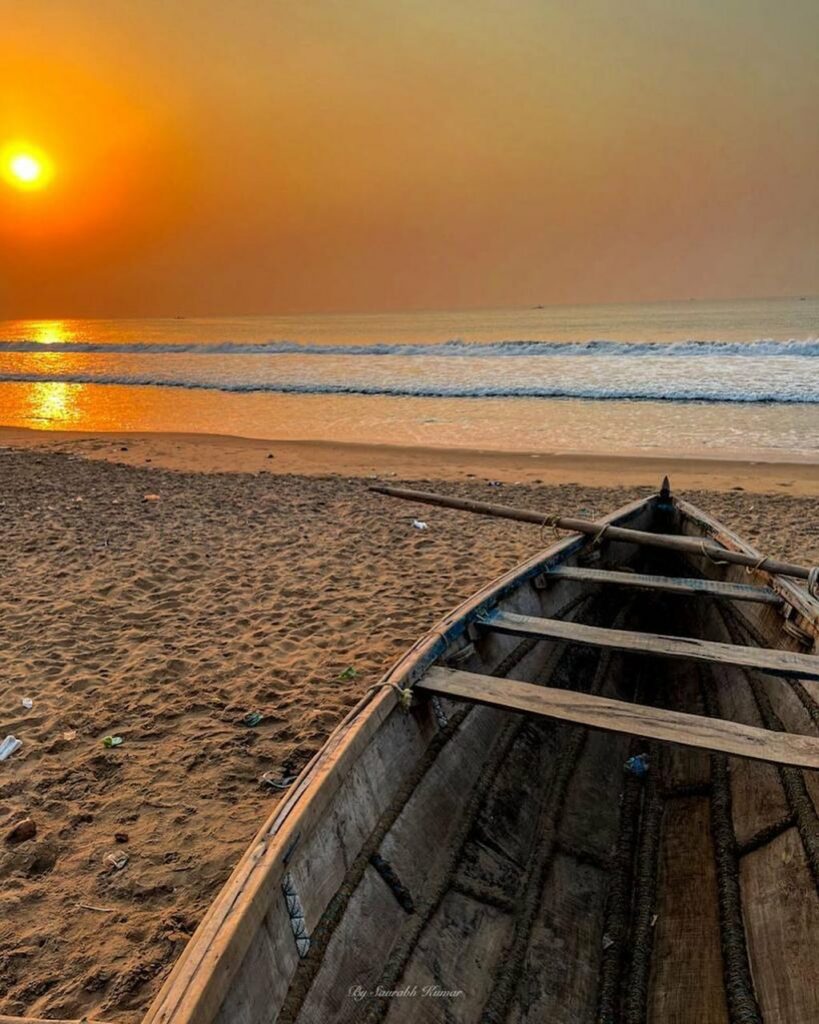 Location: Yarada, Visakhapatnam, Andhra Pradesh. Timings: Always open.
4. Kailasagiri Park– Kailasagiri is a small hill station located at a height of 360 feet and offers a spectacular view of the city. Kailasagiri is a promising place to overlook beaches, forests, and the city. You can either leisurely sit on a bench enjoying the panoramic view of the city or you can participate in adventurous activities. The main attraction of this park is the huge idols of Shiva and Parvathi.
Location: Hill Top Road, Kailasagiri, Visakhapatnam. Timings: 6 AM-7:30 PM
5. Borra Caves– Borra caves are arguably one of the major attractions in Vizag. It is considered one of the largest caves in the country located at a height of 705 meters from sea level. The caves were discovered back in 1807 and they are made of limestone deposits, known for stalactite and stalagmite formations and kaleidoscopic imagery. The caves are a sight to behold, although their origins are uncertain, there are several stories about these caves. The caves are surrounded by beautiful forests, landscapes, and some breathtaking views which will leave the tourists amazed.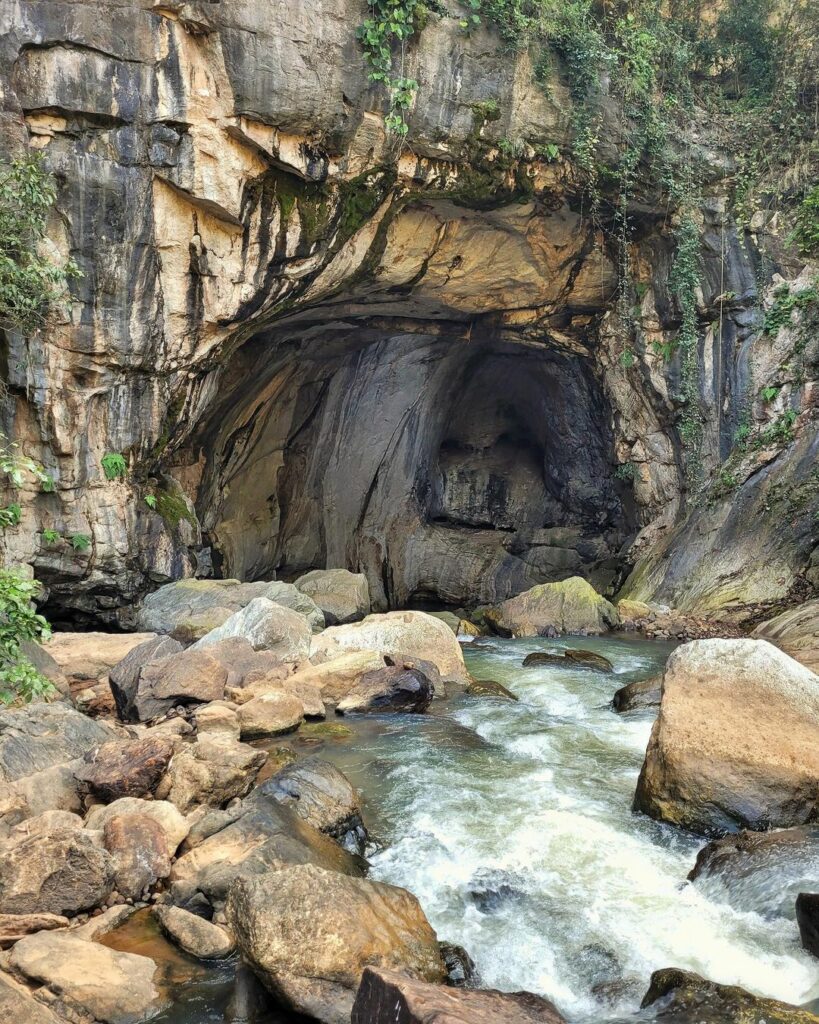 Location: Visakhapatnam, Andhra Pradesh. Timings: 10 AM-5 PM
6. Katiki Waterfalls– Katiki waterfalls are one of the major attractions in Vizag. The main source of this waterfall is the Gosthani River which streams down from a height of 50 feet. The waterfalls are surrounded by lush greenery and endless surprises. Katiki Waterfalls is an ideal place for nature lovers and adventure seekers, as a short trek through some rocky routes needs to be crossed to reach the waterfall. You can enjoy the sounds of birds singing and go swimming and be refreshed in the cold river waters.
Location: Katiki Waterfalls Road, Visakhapatnam, Andhra Pradesh. Timings: 6 AM-7 PM
7. Submarine Museum– The submarine museum is the first submarine-turned museum in our country. Established by the submarine INS Kurusura, the Museum is located on the shores of Rishikonda Beach. Set up in 2011, the museum consists of pictures and artifacts that show the lives and experiences of various wartime warriors.
Location: RK Beach Road, Chinna Waltair, Visakhapatnam. Timings: 2 PM-8:30 PM
8. Rushikonda Beach– Rushikonda Beach is considered the Jewel of the East Coast because of its serene beauty. The beach is located amid lush greenery and the majestic Rishikonda hill, a popular place that is frequently visited by the locals and tourists. For those who love to experience water sports, do not forget to try out the various water sports that are offered here under the supervision of experts.

9. Araku Valley– Araku valley is one of the most beautiful places to visit in Vizag for nature lovers. Situated 120 Kms from Vizag, Araku Valley is a paradise of greenery with wonderful views of lofty mountains. The valley is a local place for tribes and it has a museum with the best artwork done by the local people. The best way to experience Araku Valley and its breathtaking beauty is by taking the train.
See Also

Location: Araku, Visakhapatnam, Andhra Pradesh. Timings: Always Open.
10. Dolphin's nose– Dolphin's nose is one of the popular tourist spots in Vizag. The place was named Dolphin's nose because there is a hill that resembles the shape of a dolphin's nose. There is also a lighthouse that guides the sailing ships to the port. There is an amazing viewpoint that offers spectacular views of the city on one side and the coastline on the other.
Location: Gangavaram port, Visakhapatnam, Andhra Pradesh. Timings:3PM-5 PM.
11. Tenneti Park– Tenneti Park is one of the oldest parks in Vizag. Located on the beach road in Jadugupalem, Tenneti Park is an ideal location that offers a sea view on one side and lush greenery on the other side. It is a perfect place for capturing some wonderful clicks and spending quality time with your loved ones.
Location: Kailasagiri Hills, Jadugupalem, Visakhapatnam. Timings: 6 AM-9 PM
12. Indira Gandhi Zoological Park– Indira Gandhi Zoological Park is one of the best Vizag tourist places. Established in 1997, this zoological park is an ideal place for wildlife lovers. The park is home to mammals, reptiles, and birds. The park also has a special section for moths and butterflies and there is a mini train ride that gives you an amazing view of the places.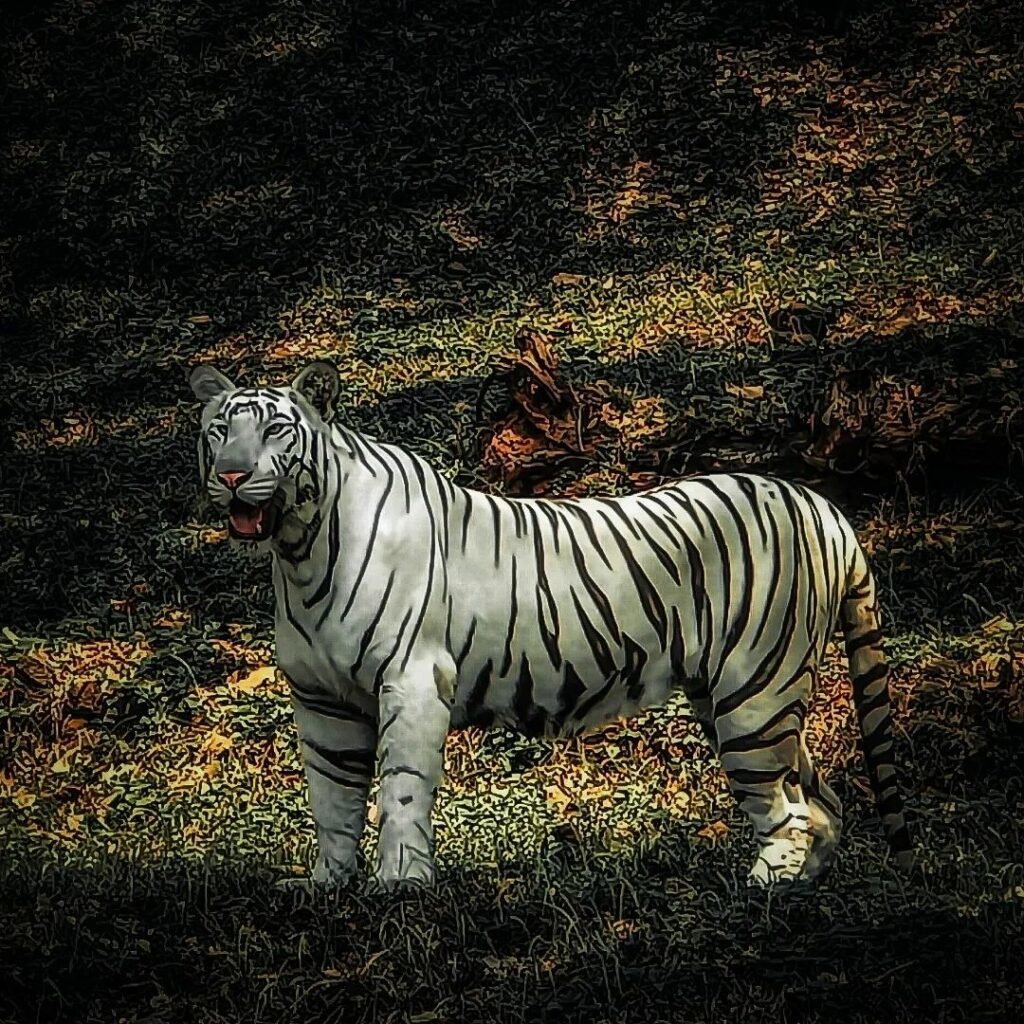 Location: Near Dairy Farm, Yendada, Visakhapatnam. Timings: 9 AM-5 PM
Conclusion: There are many other tourist places in Vizag like Matsyadarshini Aquarium, VUDA Park, Sea War Memorial, Rose Hill Church and Visakha Museum which will make your trip memorable and fascinating.