Celebrities In Humanitarian: The world Of Kindness Exists
NGOs and charities assist individuals in society, and volunteering for one is a wonderful way to give back to the community. Celebrities that volunteer for NGOs have a great following, and their acts of generosity and devotion to society motivate their fans to spread compassion and contribute to society. Bidisha Barik maintains a list of celebrity-led non-profits that contribute significantly to society. These NGOs and philanthropic activities assist the most disadvantaged members of society by providing employment, education, healthcare, and a friendly hand. It is the responsibility of each individual to support and respect one another in order to build a nation filled with humanity.
1.Puneeth Rajkumar Foundation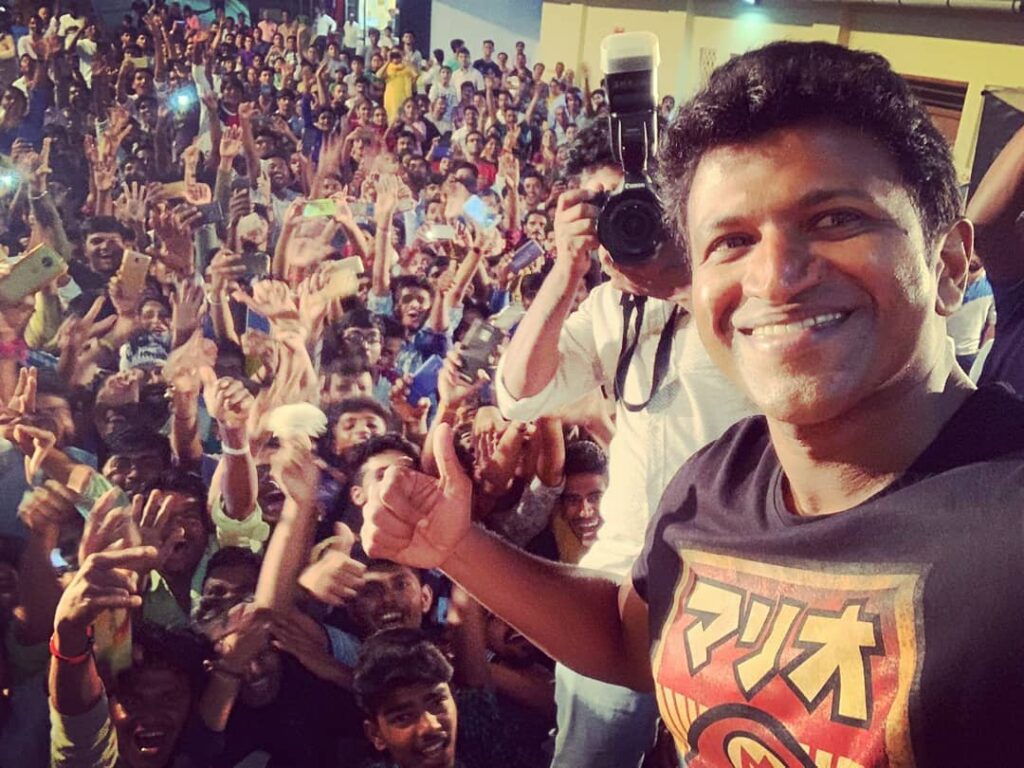 Puneeth Rajkumar is one of Kannada cinema's most well-known actors. Puneeth has continued his father Dr Rajkumar's charity work through various humanitarian activities and donated a considerable portion of his music income to charity in addition to his acting profession. This amazing actor, singer, and overall wonderful person has created a legacy that motivates many people throughout the world to work hard to establish a secure society.
In 2015, Puneeth Rajkumar volunteered to serve as the brand ambassador for the Energy Department's campaign to replace traditional light bulbs with energy-efficient LED bulbs in homes – again at no cost. Puneeth has established 45 free schools, 26 orphanages, 19 goshale, and 16 old age homes, in addition to continuing his father's projects. He gave more than $5 million to the CM Relief Fund to aid his native state's struggle against COVID-19 and also donated Rs 5 lakh to the Chief Minister's Natural Calamity Assistance Fund the year prior for flood relief in North Karnataka. Through his social media outlets, he would encourage people to help others.
2.Pratyusha Support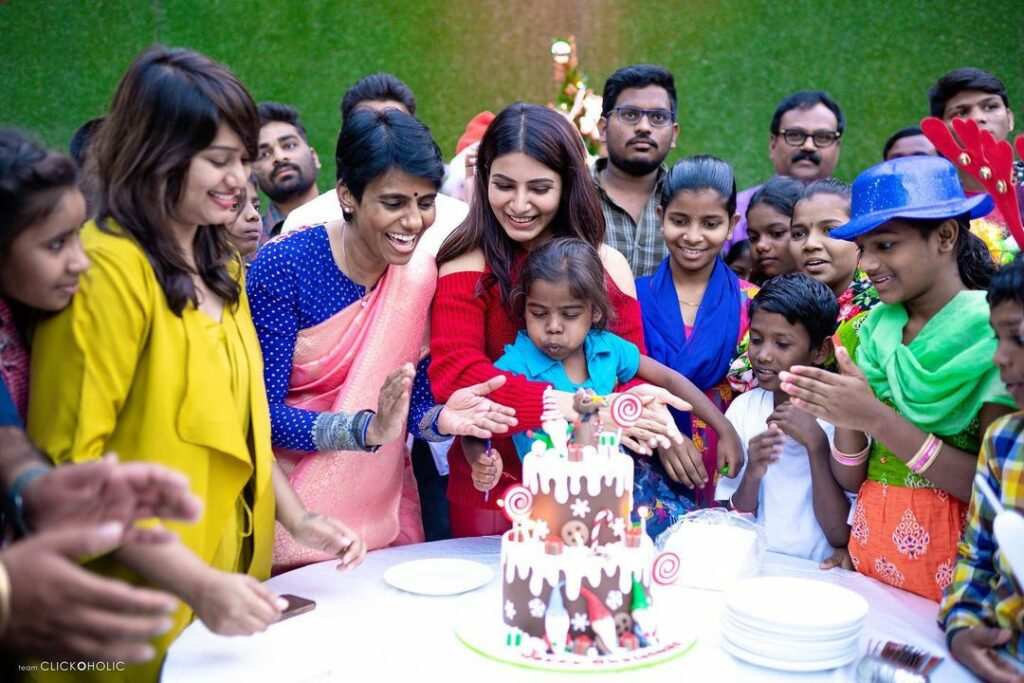 Pratyusha Support was founded by Samantha Ruth Prabhu and started its services in February 2014. Started by the prominent South Indian film actress, the goal is to provide unrivalled medical assistance to society's underprivileged children and women, as well as fulfilling the wishes of those suffering from life-threatening medical diseases. Samantha's attempt to help the community, out of pure pleasure and love, came at a time when we needed it the most.
They've been collaborating closely with hospitals, mainly in the states of Telangana and Andhra Pradesh. Apart from that, their collaborations with the WAP Foundation and Meenakshi Mission Hospital in Bangalore and Chennai respectively has enabled them to organise free medical camps, including an eye surgery camp for 50 senior people. Their core services have included organising free medical check-up campaigns, free child immunisation campaigns, blood donation camps, awareness programmes, and assisting families financially in overcoming difficult conditions and medical crises. The Pratyusha Support team works hard to raise medical awareness in many government schools, institutions, and other organisations.
Website: https://pratyushasupport.org/
Address: Ayyappa Society Hyderabad – 500 068 Telangana | India.
3.LiveLoveLaugh Foundation
Deepika Padukone founded the LiveLoveLaugh Foundation in 2015 as a result of her own experience with mental illness. The LLL Foundation is dedicated to helping those who are suffering from anxiety, depression, and other mental illnesses. The LLL Foundation has launched a number of projects, including the Rural Program, in which mental health specialists reach out to the less fortunate members of society for a free consultation on any mental illness and spread awareness. Free psychiatric care, frequent support group meetings, access to government-funded programmes, and rehabilitation are all part of this programme.
Deepika Padukone, a well-known Bollywood actress who suffered from depression and anxiety, saw a lack of awareness and stigma around mental health issues in India and decided to start this initiative with the goal of saving at least one life.
One can contribute or participate in the activities by sharing their mental illness experience or through volunteering.
Website: https://www.thelivelovelaughfoundation.org/
Address: #703, 1st cross, 9th A Main, Indiranagar 1st Stage, Bangalore – 560038
4.Being Human Foundation
The Mumbai-based organisation Being Human, founded in 2007 by Bollywood actor Salman Khan, offers healthcare and education to India's underprivileged.
The foundation supports a variety of causes. The Akshara High School (ICSE) was founded in 2007 with the goal of providing a welcoming atmosphere for pupils to learn in close proximity to their families. They have effectively flourished as a 'Neighbourhood School' in Kandivali, Mumbai, during the last few years. The school's mission is to promote social inclusion for educational and economic advancement, as well as to eliminate inequities caused by prejudice based on gender, caste, economic status, or religion. Being Human – The Salman Khan Foundation contributes to the education of around 200 Akshara High School students.
Being Human has been associated with Aseema since June 2011. Aseema is a Mumbai-based non-profit organisation that provides comprehensive and relevant education to the city's most vulnerable children, including those living on the streets, in slums, and in horrific circumstances. In total, the Salman Khan Foundation supports nearly 300 children. The VEER Initiative, a programme that trains challenged persons, is also supported by the foundation.
Donations can be made by mailing a cheque or demand draught in Indian rupees.
Website: http://beinghumanonline.com/give.html
5.Mijwan Welfare Society (MWS)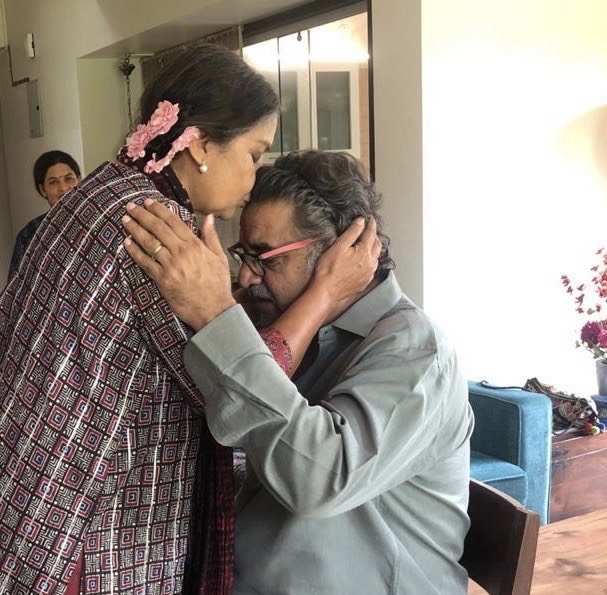 The late Kaifi Azmi, a notable Urdu poet, lived in Mijwan. After 40 years, he returned to the hamlet that gave him his surname, which had been frozen in time, and fought relentlessly to bring it out of its gloom. His choice to leave his comfortable life in order to make development in the little village of Azamgarh, Uttar Pradesh, was based on his belief that economic growth could only be effective if it touched 80 per cent of the rural people.
Shabana Azmi, the foundation's president and daughter, continues to lead the organisation for the marginalised that was founded by her father, the late Kaifi Azmi.
Mijwan Welfare Society was established in 1993 with the goal of improving the lives of rural Indian women and girls. By establishing the Mijwan Welfare Society, he revolutionised the village's socio-cultural characteristics (MWS). Kaifi Azmi High School for Girls, Kaifi Azmi Inter College for Girls, Kaifi Azmi Computer Centre, and Kaifi Azmi Sewing and Tailoring Centre are presently operated by MWS.
Mijwan women are now financially self-sufficient as a result of carving out their own space inside their households. For the last 10 years, the Mijwan Fashion Show has been a yearly event, with celebrities like Shah Rukh Khan and Deepika Padukone walking the runways and exhibiting Mijwan's created expertise.
Mijwan women have set a goal of producing 1 million cloth masks and distributing them to ten thousand villages or one million people. To make it happen, MWS is looking for help from a variety of organisations and individuals.
Website: https://www.mijwan.org/campaigns/1millionmasks4onemillionpeople-help-mijwan-welfare-society-combat-covid-19/
Address/Mail donation: Mijwan Welfare Society
702, Sagar Samrat, Greenfields,
Juhu, Mumbai – 400049.
6.Meer Foundation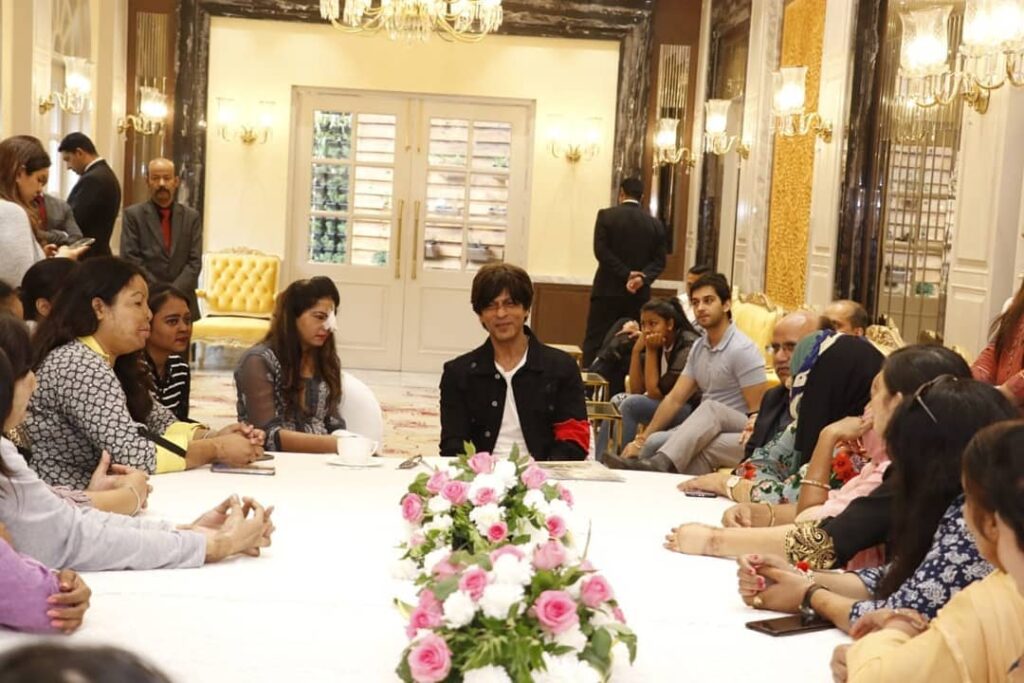 Acid assaults are one of the most heinous crimes against women; the violence is one factor, but the long-term emotional and physical consequences are equally devastating. The Meer Foundation was established in 2013 as Shah Rukh Khan's initiative to assist acid attack survivors. The organisation has provided financial help to acid attack survivors such as Gulnaaz, Mamta, Anupama, and other heroic survivors, as well as offering support to all survivors by allowing them to voice their stories across different platforms. The #ToGETherTransformed campaign was started by the Meer Foundation to help survivors who are undergoing corrective surgery.
The Meer Foundation was founded as a result of the superstar's father's approach to women, which was founded on respect and kindness. Shah Rukh Khan has taken this approach further, aiming to make a difference in the lives of women who are oppressed in society.
Despite the fact that the foundation does not accept financial contributions from outside sources, anybody interested in future partnerships can contact them through their website.
Website: https://www.meerfoundation.org/contact
Address: BackStage, Plot No. 612, 15th Road, Junction of Ramkrishna Mission Road, Santacruz West, Mumbai, 400054
See Also

7.The Foundation
Rahul Bose, the multi-talented man who has contributed the most to the Indian film industry, has also been a part of projects to promote the society and bring discriminatory concerns to the forefront.
Rahul Bose's The Foundation, founded in 2007, focuses on various projects such as REACH (Restoring Equality through Education and Advancement of Children), which was launched in 2006 as an educational initiative that provides bright students with full scholarships to lower-income families. The objective is to educate hundreds of children from all parts of the nation with the best, most comprehensive education India has to offer; it is these children who will return to their home countries as thinking and action leaders, providing a link between their homes and the rest of the globe. Another project is HEAL (Help Eradicate Abuse through Learning), which works to "lift the veil of silence and shame" that is embedded in the culture by victim-blaming, silence, and shame.
Applying for a position or giving to the REACH programme are two ways to help. Reaching out to the authorities as a volunteer will be welcomed.
Website: http://www.thefoundation.in/index.html
Address: 21-D, 3rd Floor,
Film Center Building,
68, Tardeo Road, Tardeo,
Mumbai 400034
8.Chiranjeevi Charitable Trust
On October 2, 1998, Telugu Megastar Chiranjeevi launched the CCT. It began as a blood bank, then grew to an eye bank, and in more recent years, it has grown to offer oxygen through the establishment of oxygen banks. Chiranjeevi Charitable Trust has collected about 9,30,000 units of blood throughout the years. 79 per cent of these blood donations were given out for free to the underprivileged, with the remaining units going to corporate hospitals for a small price. 4,580 pairs of eyeballs were gathered over this time span, and 9,060 blind persons benefited from cornea transplants at CCT. Since 2002, CCT has also received the renowned "Best Voluntary Blood Bank" award from the State Government of Andhra Pradesh for five years in a row.
To help this worthy cause, individuals can give blood or sign up for a donation commitment form.
Website: https://www.chiranjeevicharitabletrust.com/
Address: 8-2-293/82/A/C, Rd Number 1, Jawahar Colony, Jubilee Hills, Hyderabad, Telangana 500033
Ph: 9888895678, 9888896789
Responsibility to our country is an act of compassion we perform for the less fortunate members of society that results in positive improvements for our future.