Top 21 Indian Fashion Designers You Must Know About!
The Indian fashion industry is an ever evolving space, where new designers occasionally try to make a name for themselves and be seen. There are a couple of Indian designers who have ruled the roost for decades with their unique, bespoke, and scintillating collections. While some have come under the radar for being hypocritical, others continue to surprise and let their work speak for themselves. India's talented pool of fashion designers have conquered global stages and made the country proud. Hashtag lists the top 21 Indian fashion designers you should know about in 2022.
21 Famous Fashion Designers In India
The fashion designing landscape in India has evolved over the decades and we have both, veterans and newbies, on the list. What makes these fashion designers the ones to reckon with? Read on to know more about the top 21 designers.
1.Manish Malhotra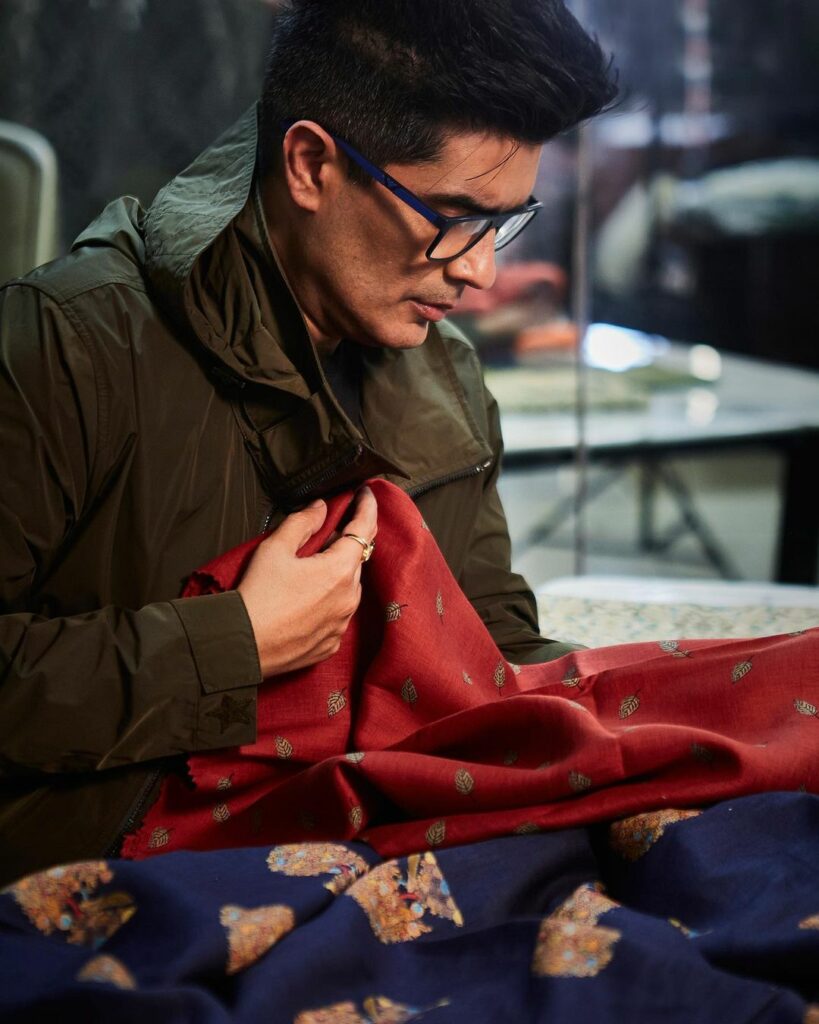 One of the most celebrated fashion designers in India, Manish Malhotra has designed for an ensemble of Bollywood actresses. He is a designer to reckon with.He debuted without any professional training as the designer for Sridevi in Gumrah. He is known to translate the ideas for particular 'looks' into reality in the Indian film industry. Kareena Kapoor Khan, Deepika Padukone, Sonam Kapoor, Juhi Chawla, and Aishwarya Rai Bachchan are a few actresses who have had the honour to wear his designs. Not known to style men, Shah Rukh Khan, Imran Khan, and Michael Jackson have been a few exceptions.

Website: https://manishmalhotra.in/
2.Sabyasachi Mukherjee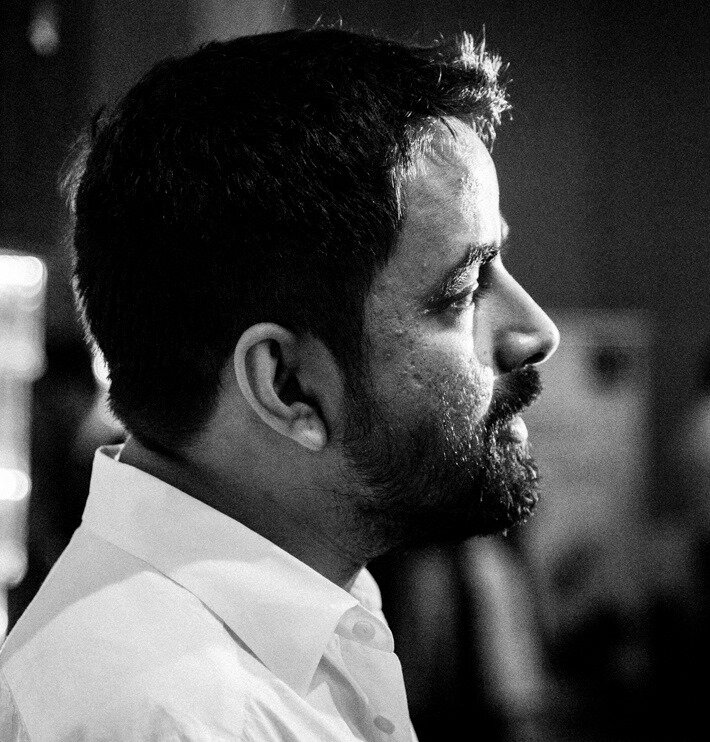 Think bridal wear, and the first name that pops up is Sabyasachi. Most celebrity brides who got married in 2021 flaunted their red Sabyasachi lehengas, which was a delightful sight indeed. Katrina Kaif, Priyanka Chopra, Patralekha, and Anushka Sharma are among the many brides who got to wear the dreamy Sabyasachi lehengas on their special day. In fact, it is a dream for many to wear a signature Sabyasachi on one of their most important days. Band, Baaja & Bride is a popular TV show which makes this a reality for those brides who cannot afford to wear Sabyasachi. He also has an everyday line to showcase his diverse style.

Website: http://www.sabyasachi.com/
3. Neeta Lulla
Neeta Lulla is a designer whose label showcases contemporary and ethnic wear. She stepped up her fashion designing game after winning the Best Designer Award in college. There has been no stopping her since then. Neera Lulla debuted as a full-time designer for Sridevi in Lamhe and went on to work in 300 films, spanning seven languages. As the most awarded designer in Bollywood, Jodha Akbar, Devdas, Kochadaiiyaan are a few popular movies she has worked on.

Website: http://store.neetalulla.com/
4. Anita Dongre
Anita Dongre has always made noise in the Indian fashion scene with her clothing and jewellery designs. She got one of her most significant breaks when Kate Middleton flaunted one of her dresses in 2016. As a designer, she believes in catering to what her customers really want, and her designs are known to be elegant. Beyonce, Priyanka Chopra, and Sophie Turner have worn her label. She has two stores in America, one of which is a flagship store in New York. Anita also has four labels to her credit.
Website: https://www.anitadongre.com/
5. Ritu Kumar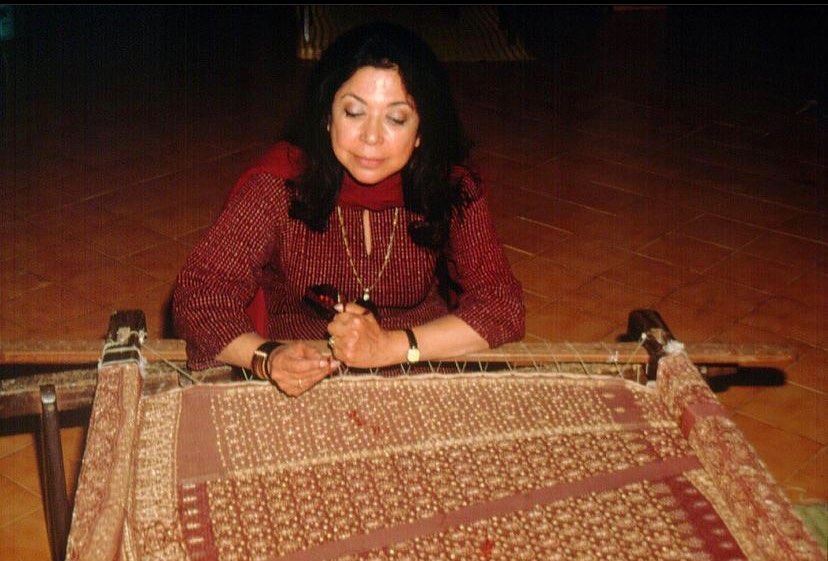 A brand synonymous with progress, tradition, and contemporary ideas is what Ritu Kumar is all about. Ritu pioneered the boutique culture in India and was awarded the Indira Gandhi Priyadarshini Award for her immense contributions to fashion. Her aim was to package Indian tradition with a modern twist and deliver it in a contemporary way, and she did not disappoint. Forty years ago she started her design dreams from a Calcutta hamlet and now, her name is synonymous with Indian design and luxury.

Website: https://www.ritukumar.com/
6.Sheena Sood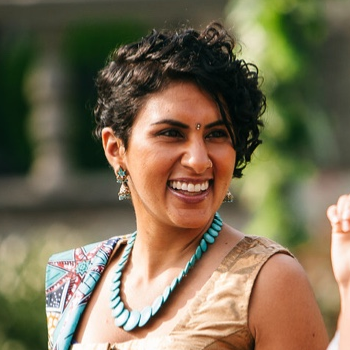 Sheena's obsession with travel, textiles, colour, and pattern ended in giving birth to her brand Abacaxi. Armed with a decade of experience designing for brands like Cole Haan, Tracy Reese, and Anthropologie, Sheena's personal brand works with silk garments that mainly focus on vintage embroidery. She explored vintage embroidery during her stint as a freelance textile design consultant in Brooklyn. Her brand aims to provide work opportunities and visibility for artisans who practice ancient crafts on the verge of disappearing.

Website: https://abacaxi-nyc.com/story
7.Tarun Tahiliani
Tarun Tahiliani is one of the few designers who design exclusively for men in the ready-to-wear category. He is also known for designing wedding wear. 'Ensemble' is a multi-designer boutique started by Tarun and his wife in 1987. His boutique chains are present in many locations in Mumbai and Delhi now. The collection in his famous bridal line was a hit, and he went on to design for Hollywood stalwarts like Lady Gaga, who looked stunning in his ivory saree. He plays around with traditional aesthetics and combines them with sophisticated design. Of late, he has completed projects for interior designing for hotels in Goa and Hyderabad.
Website: https://www.taruntahiliani.com/
8. Masaba Gupta
As the youngest designer to receive 'The Most Promising Designer' at the Lakme India Fashion Week, Masaba Gupta has made heads turn with her work. A designer who has struggled to climb the success ladder in the Indian fashion space, she made sure that her work spoke for herself. Masaba is an inspiring designer, with eccentric outfits of geometric and bold silhouettes. Her creations include the polka dot jumpsuit, denim saree, and pocket saree, which became public favourites.
Website: https://www.houseofmasaba.com/
9. Suket Dhir
Suket Dhir's unique and outstanding pieces, with magnificent prints do all the speaking. A winner of the 2016 International Woolmark Prize, Suket Dhir is one of the new generation designers who understand the sensibilities of contemporary fashion. He made a name for himself in the Indian fashion industry very quickly. To win the same award as the late Karl Lagerfeld and Yves Saint Laurent is an honour and speaks a lot about the designer.

Website: https://www.suketdhir.com/
10. Naeem Khan
One of the well-known faces in the fashion space, especially as a regular at New York Fashion Week, Naeem is an Indian American fashion designer based in New York. Some of his most famous clients include Michelle Obama and Kate Middleton and a couple of other A-listers. Painstakingly detailed gowns with beads and sequins and fabulous bridal collections are what he is known for. His ready-to-wear and bridal collections retail in 150 stores across the world.

Website: https://naeemkhan.com/
11.Shantanu Nikhil
As the name suggests, the label is run by brothers Shanthanu and Nikhil. A killer combination of arts and commerce is reflected in their brand. They understand their audience's sensibilities — chic, elegant, and stylish — and resonate with a young crowd who form a major chunk of their target audience. The brothers are known for bridal, contemporary, and haute couture and their tie-up with Adidas. The jersey of the Mumbai Indians team was designed by this talented duo.
Website: https://www.shantanunikhil.com/
12.Sandeep Khosla and Abu Jani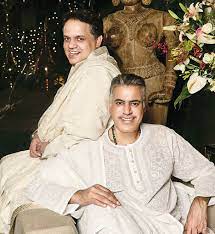 From Bachchan to Beyonce, this iconic duo has had a strong clientele since they started working together thirty years ago. Their European influence can be found peppered across their couture collections, which are all about a fusion of tradition and heritage with a modern aesthetic. Their two-volume book series, Abu Jani, Sandeep Khosla: India Fantastique Fashion, documents their exciting and intriguing journey.

Website: https://asal.co.in/
13.Bibhu Mohapatra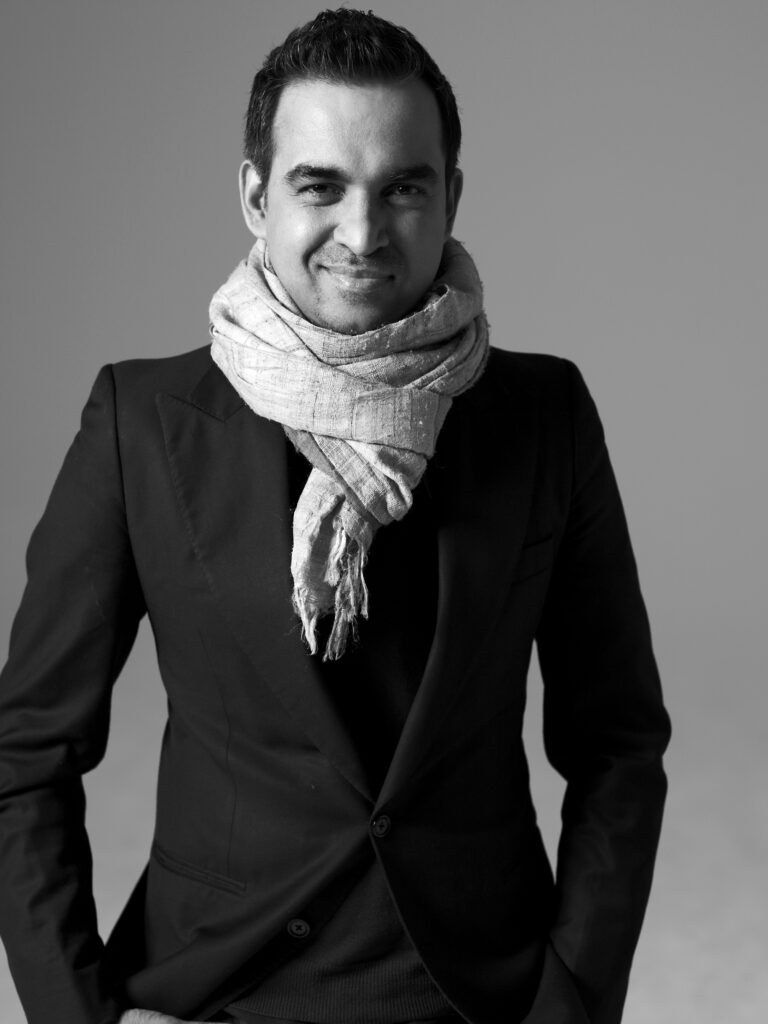 Growing up along the eastern coast of India, Odisha, Bhibhu currently draws inspiration from his hometown for his outfits. Based in New York, this fashion designer launched his label after moving to the U.S. He credits his skills to his mother, his first teacher in fashion, who taught him how to sew. His chic pieces are structural and also reflect his expert tailoring skills.

Website: https://www.bibhu.com/
14.Kanika Goyal
A former intern of Bibhu Mohapatra, Kanika Goel has made a name for herself in the industry. Originally from Delhi, this designer's outfits have a strictly relaxed streetwear vibe. She has collaborated with Adidas Originals and was featured in Forbes India 30 under 30 in 2019. As a design student, she was constantly surrounded by shapes, lines, and angles, which enhanced her perspective.
Website:- https://www.notjustalabel.com/kanika-goyal-label
15.Gaurang Shah
As a young man, Gaurang Shah was running errands at his dad's saree shop in Hyderabad a few years ago. As a self-taught artist, this young designer has brought back khadi to where it really belongs. He went on to win the Best Designer Award at the most recent Lakme India Fashion Week. He now works with more than 500 weavers from across four states, beginning with just 10 of them from Hyderabad. From spilling over wardrobes painstakingly to rousing young designers to utilise khadi, material, and cotton in manners that have never been seen, Gaurang has made considerable progress.
Website: https://www.gaurang.co/
16.Payal Singhal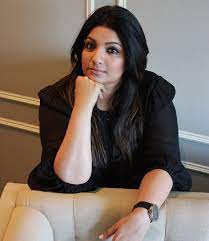 Payal Singhal realised her love for design from a young age. She has advanced throughout the last decade and a half as a model designer. Her collection is a reviving interpretation of Indian wear yet with a highly new-age vision like swapping the risqué choli for a lehenga, lycra suits, cowl pants with short silk salwar. Her runway assortments are bewitching and unique.
Website: https://www.payalsinghal.com/
17.Nishka Lulla
What makes her label name 'Nisshk' novel is that it takes into account teens within her target audience, catering upto to young adults of 30 years. She recognized this gap in the market and immediately moved that way. The textures that you will for the most part see on this designer's works are tulle, net, ribbon, and sequin, which function admirably for her objective gathering — bling, stylish and lively, exactly the way in which they like it.
Website: http://nishka.stylista.com/
18.Ridhi Mehra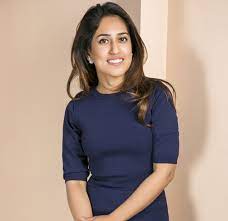 After completing her Business course in the UK, Ridhi Mehra took up a course on Fashion Planning in Delhi, filling in as a store collaborator for her mom and aunt for quite a long time before setting off on making her own mark. Her focus began with marriage wear. She makes ethnic wear with a contemporary touch and has appeared for multiple shows at Lakme Fashion Week.
Website: https://www.ridhimehra.com/
19.Suneet Varma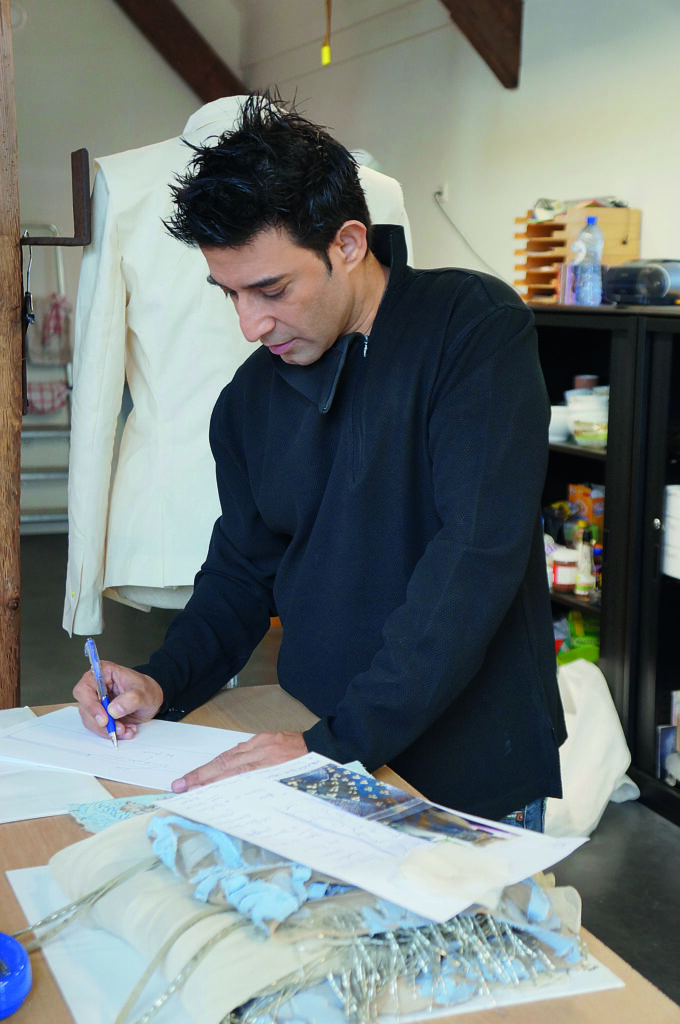 Here is a fashion designer whose work is significantly affected by European culture and legacy, particularly after working for brands like Yves Saint Laurent. After gaining formal training at the London School Of Fashion, working in ensemble history, he tied up with brands such as BMW, Judith Leiber, and so on. He also hosted his own Star World show, Suneet Varma — Style Guru. In India, he owns a chain of multi-designer stores, which additionally highlight his collections. He is known for planning wedding wear for the elite.
Website: http://suneetvarma.in/profile/suneet-varma-profile/index.html
20.Asmita Marwa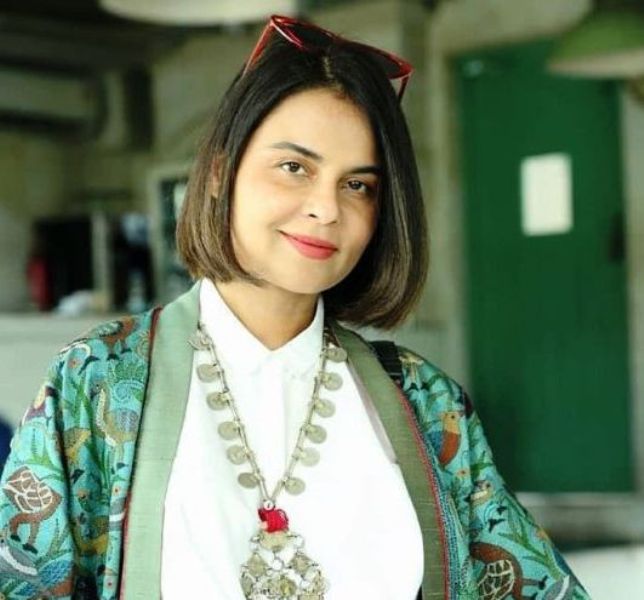 A designer from Hyderabad who became famous and was on Vogue's rundown of the Top 9 Upcoming International Designers, her distinguishing strength was her Kalamkari assortment that made heads turn. Basic, delicate and economical design is what resonates with her brand. She was invited to the Global Sustainable Fashion Week in Budapest, Hungary, where she exhibited her 'Zero Wastage' assortment. Reusing and upcycling makes her brand extraordinary and unique.
Website: https://asmitamarwa.in/
21.Rohit Bahl
A nonconformist of sorts, Rohit Bahl's work and achievements are gigantic. Hailing from Kashmir, his professional life began looking up when he started working for his brother's clothing company in 1986 and before long started a collection in his own name in 1990. His clientele includes but is not limited to Uma Thurman, Pamela Anderson, Anna Kournikova, and Naomi Campbell. Rohit Bahl is one of those planners who comprehend the energy of the design world, which is evident in his collections.
Website: https://www.rohitbal.com/
If you read the list completely, you would have noticed that we have included a couple of newbies as well as those who have rocked the fashion scene for a long time now. The talent pool of India's fashion designers is only expanding by the day and it would be a shame if we did not include some of these iconic names. Every designer has a unique story and style which is reflected in their work. We are excited to observe how the fashion scene is going to evolve in 2022.