Conçu's Wonder Woman – Swati Upadhyay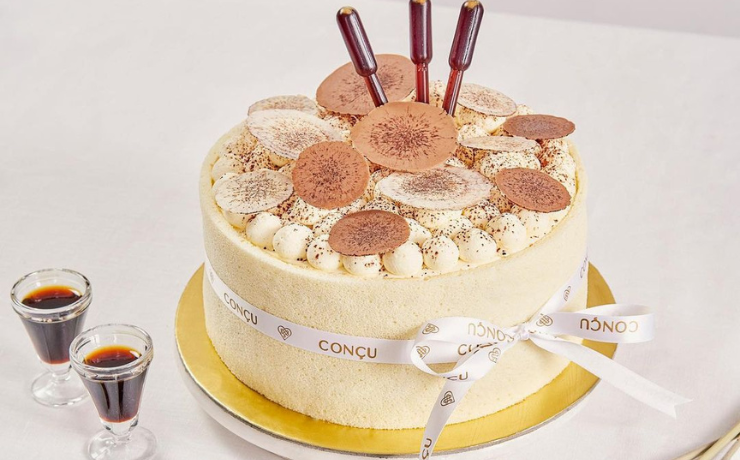 Swati, the woman behind Conçu and its success is a Wonder Woman. "Each day is different," says Swati. She juggles signing bills, tasting new desserts, scouting for new locations, and overseeing her new set-up at Khajaguda. There is nothing she cannot do!
"I am not the pastry chef at Conçu, my husband Sahil is," she clarifies, right at the start of the interview. What she brings to Conçu is no less vital. Women make better managers and Swati gives us ample proof of that. "I have learnt not to take stress, otherwise every day would be a crisis," says a calm and composed Swati. 
At times she seems fragile and too soft-spoken to lead the management at Conçu but glimpses of her passion and love for her company burst out in full form when she talks about her struggles. That is when you know, she is the right person for this job and her Zen-like composure is more than just a value add.
Swati and Sahil faced many thorns before the bloom. "Our biggest challenge was getting European produce," said Swati when talking about the challenges they faced. Conçu's success today is primarily due to the quality of its desserts. Not compromising on the imported items that were hard to find in India like the blueberries which are imported from England or the strawberries from Mahabaleshwar. Their sourcing is from the best and hence their products taste the best. 
The pandemic brought other challenges to the fore. As an established brand, they wanted to expand to every suburb of Hyderabad and the pandemic almost brought things to a halt. With extra staff, operations closed, and lockdown, the couple was faced with a new challenge during the pandemic. "Many competitors laid off their staff without blinking an eye, but we decided to scale up. During the pandemic, we hired the best and trained them. By the time the pandemic ended we deployed trained staff to our newly built locations and production doubled and tripled," explained Swati.
Conçu is one of the most loved patisseries in Hyderabad, with 8 locations all across the city. Their first outlet in Bangalore is soon to be open. Their interiors are cosy and welcoming, with a minimalist style and a nude palette allowing the desserts to fill the colour. No wonder its popularity has led to many loyal patrons who swear by the brand. For many, birthdays are incomplete without a customised Conçu cake or lunch at work is incomplete without their burgers.
"He is the first customer at every new location," said an emotional Swati when talking about Shitabh who tracks Conçu and is such a loyal customer that he even whisked his dad for a luncheon, who had never taken a lunch off from work since the past 20 years.
By bringing the European cafe culture to Hyderabad, Swati and Sahil have heralded a burst of similarly styled patisseries in the city. "As long as we keep doing our job honestly, we have nothing to fear," says a confident Swati. 
Conclusion: Swati's time these days is divided between her 6-year-old daughter and her 10-year-old Conçu. As the couple continues on their road to success, by scaling up their brand to newer heights, hoping, one day in the future Conçu will take over the streets of London.