25-year-old art enthusiast, Atul Kabra has always lived with a dash of creativity. The artist has elevated the humble habit of doodling into a practise of perfection.  Mahati Salike gets a low down from the artist on his process and love for doodling.
The two important women of Atul Kabra's life—his mother and grandmother, have been a huge source of creative inspiration for him. Atul stresses on the fact that he spent a considerable amount of time watching his grandmother excelling in art. Furthermore, he had a slew of creative influence around him and this paved the way towards his love and passion for doodling.
"I approached doodling as a form of escape from stress, But this pandemic forced my hand into taking it seriously. I turned something that was an indulgence into a passion," says Atul. 
On securing good reviews and appreciation for his art, Atul began taking orders to keep his passion alive. Based out of Hyderabad, he also has received orders out of the state as well abroad.
The art is usually done on an A4 Sheet, unfolds a peculiar episode of life that the client wishes to vivify. The process is led by speaking to the client about the kind of story they would like portrayed on paper. "Although the art itself is never planned, it is good to have an idea about what the client would like to see," says Atul, adding that the doodle takes shape practically all by itself.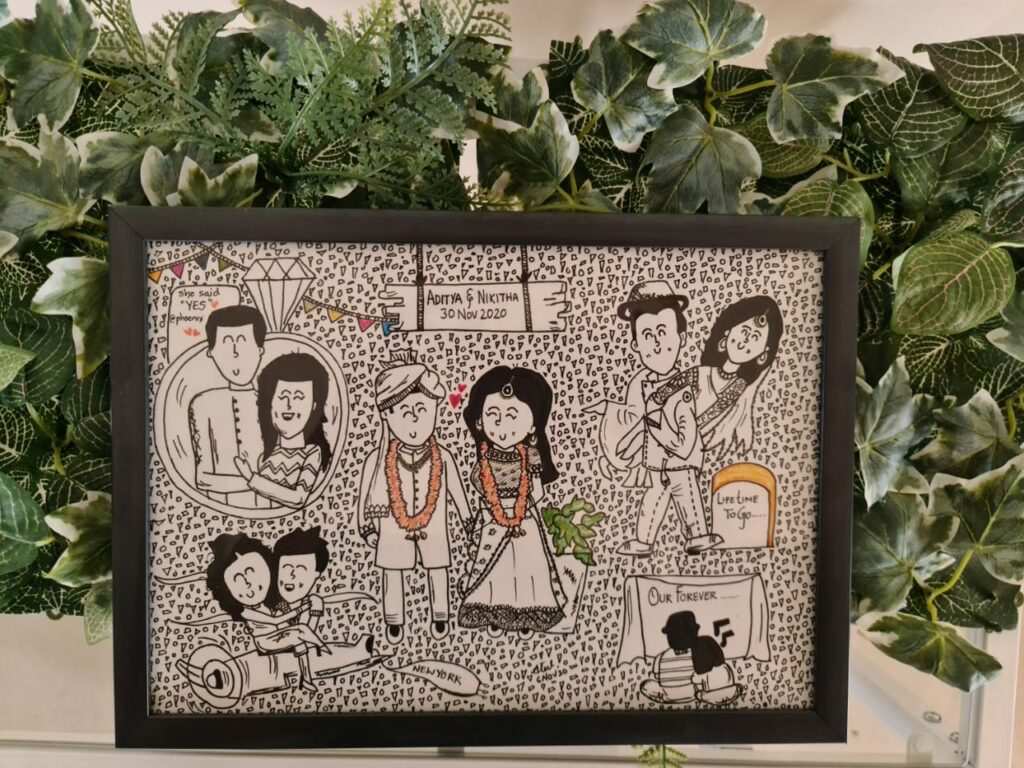 "Art has always been a part of my life and listening to the client's stories has given me a better understanding of human beings and their emotions," says the artist. He believes positive reviews from clients have a huge effect on the motivation to invest in his passion. Atul's eccentric art has caught the eye of renowned personalities too, and he had an opportunity to introduce his doodles to famous actors like Allu Arjun, Rana Daggubati, and also to the honorable Chief Justice Raghavendra Chauhan for his 60th birthday.
Price range: 3000/- to 4000/-
Duration: 2 days to complete the art and delivery depends on the location of the client.
For orders: Atul (@doodlekabra) • Instagram photos and videos