Famous places to visit in Kashmir

Surrounded by snow-capped mountains, frozen lakes, and gorgeous valleys Kashmir reflects nature's beauty at its best. Kashmir is called Jewel on the crown, heaven on earth, and India's Switzerland because of the most scenic views and outstanding thrilling activities it offers. It is one of those places you can enjoy in both summer and winter to the fullest.
Kashmir is a perfect destination for all types of travelers who wish to have a perfect vacation and enjoy nature's beauty. Let's take a look at places to visit in Kashmir.
1. Srinagar
One of the most beautiful and famous places to visit in Kashmir is Srinagar. It is popularly known as a mirror to the mountains. The largest city in Kashmir is surrounded by green mountains and lakes. Srinagar is also one of the popular places for couples to plan their honeymoon. There are many wonderful activities to enjoy in Srinagar like the Shikara boat ride over Dal Lake, Trekking, and sightseeing. You can also hire a houseboat with the best facilities available on the boat.
Best times to visit: June-October, December, and January
2. Amarnath
Amarnath is one of the holiest places of Lord Shiva. Every year thousands of devotees visit this place to take blessings and witness the naturally formed Shivaling. But it is equally important to check for the weather conditions before you go, to make your journey comfortable because trekking during the monsoon season can be slippery and dangerous.
The best time to visit- is May-September.
3. Vaishno Devi
Located in the magnificent Trikuta Hills, Vaishno Devi temple is one of the 108 Shakthi Peeth in India. The temple is dedicated to Goddess Durga, every year thousands of tourists from all over India visit the temple. The journey to the temple isn't that easy, it includes a trek of 13 kilometers which takes approximately 9-10 hours to reach. There are services available like Palanquins, ponies, and helicopters for the ones who cannot walk.
Best time to visit- March-October.
4. Gulmarg
Popularly known as Meadow of Flowers, Gulmarg is known for its scenic beauty blooming with multi-colored flowers. Gulmarg is also called adventurer's paradise because it is the perfect place for Skiing while enjoying the beautiful views around the place.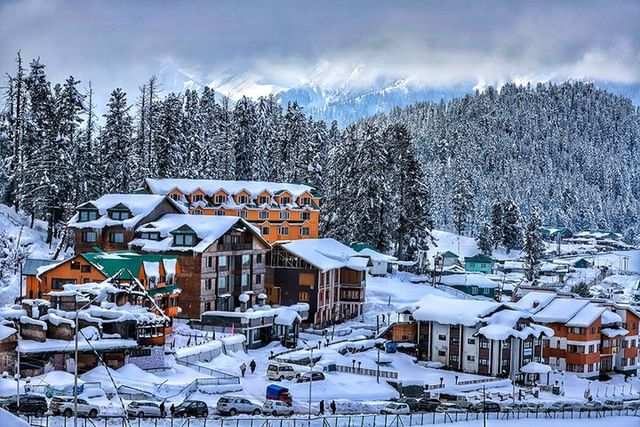 Best time to visit- Mid-June to Mid-October to witness the blooming flowers during the spring season, December and January for Skiing.
5. Leh
Leh is one of the safest places to visit in Kashmir. Surrounded by mountains, lakes, and great trekking trails, Leh has become one of the most visited places in Kashmir. Hundreds of bike riders visit this place every year to witness the beauty, nature and breathtaking views.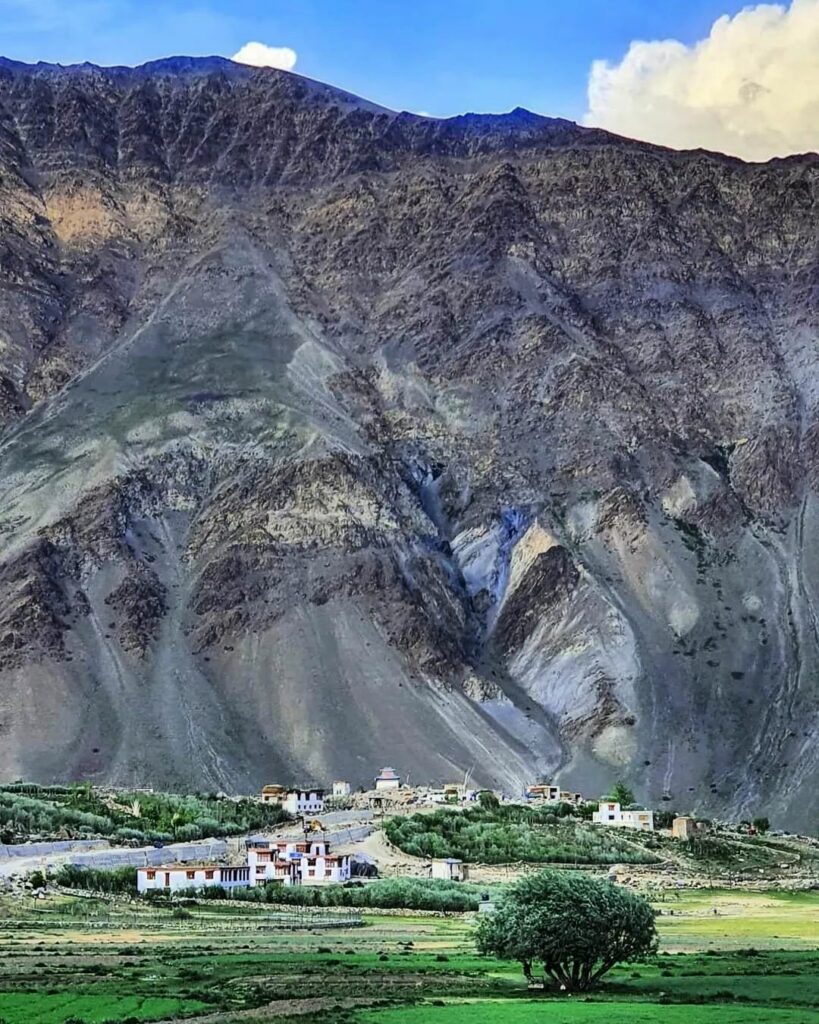 Best time to visit: April-June, September, October. Most of the routes are closed in winter after November because of heavy snowfalls.
6. Sonamarg
Sonamarg popularly known as Meadow of Gold is a popular tourist attraction in Kashmir. The scenic view of Sonamarg is worth visiting at least once. Some of the best attractions in Sonamarg are the endless bloom of beautiful flowers and trekking places where you can camp with your friend. If you are visiting this place with your family then it is best to have a picnic in the beautiful meadows.
Best times to visit- June-October, December, January.
7. Pahalgam
Pahalgam is situated at an altitude of 2740 meters and surrounded by dense forests, beautiful lakes, and flower meadows that will make your trip memorable. Pahalgam is a family-friendly destination where one can experience the calmness and serenity of the beautiful nature.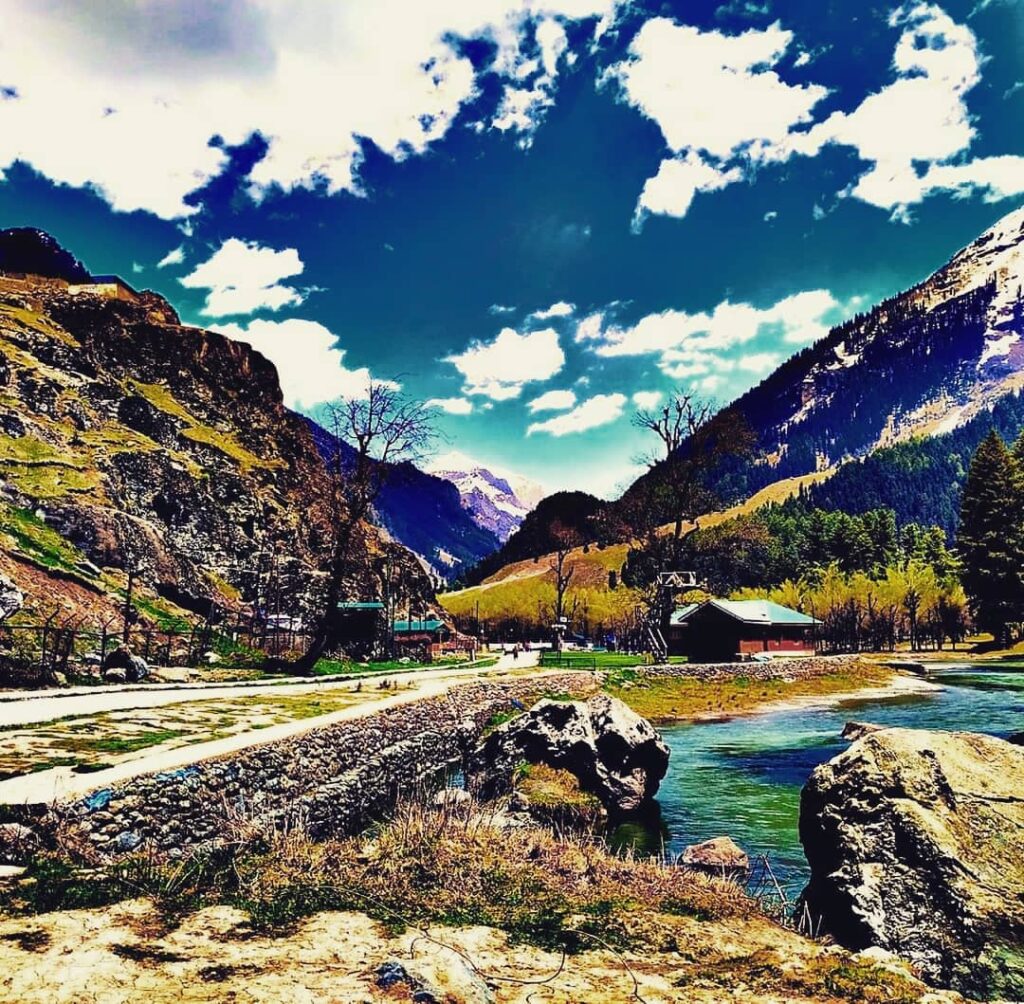 Best time to visit- Mid-June to Mid-October, December, and January.
8. Doda
Doda is a place for nature lovers blessed with beautiful landscapes. Doda is popularly known as Mini Kashmir and it is a favorite destination for adventure seekers who can enjoy some trekking trails and rock climbing. There are two popular Hindu Shrines here Athra Devi and Chandi Mata temple.
Best time to visit- Any time during the summer season.
9. Sanasar
One of the hidden gems of Kashmir is Sanasar. The name Sanasar is derived from the local lakes Sana and Sar. The place is housed with beautiful views of the Great Himalayas all around and it is also an excellent place for trekkers and adventure lovers. There are some wonderful sightseeing spots throughout the city you can visit with your family and friends.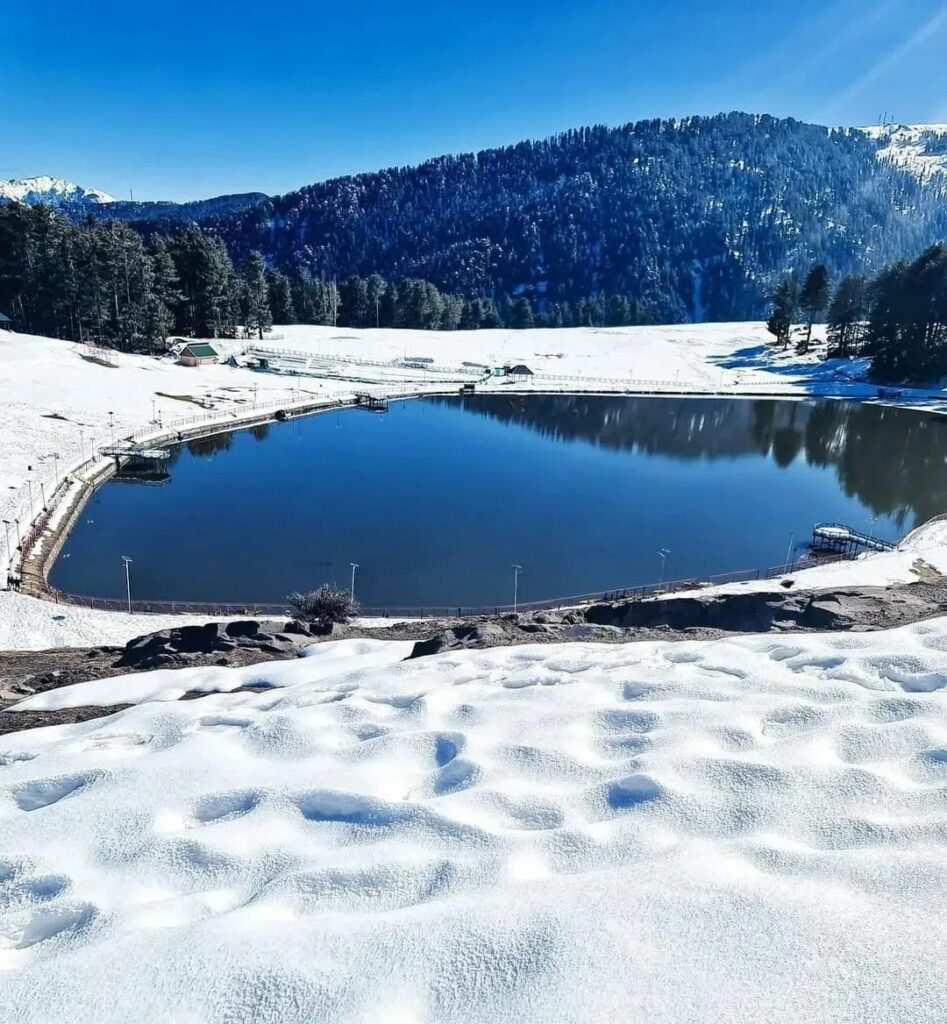 Best time to visit- April-June
10. Patnitop
Patnitop proves to be one of the top places in Kashmir because of its picturesque views and the sky-high Himalayas covered with snow. Patnitop is an ideal place to spend time with your family and for couples on their honeymoon. Over the past few years, Patnitop has managed to attract tourists because of several adventure activities like Paragliding, Skiing, and other adventure activities.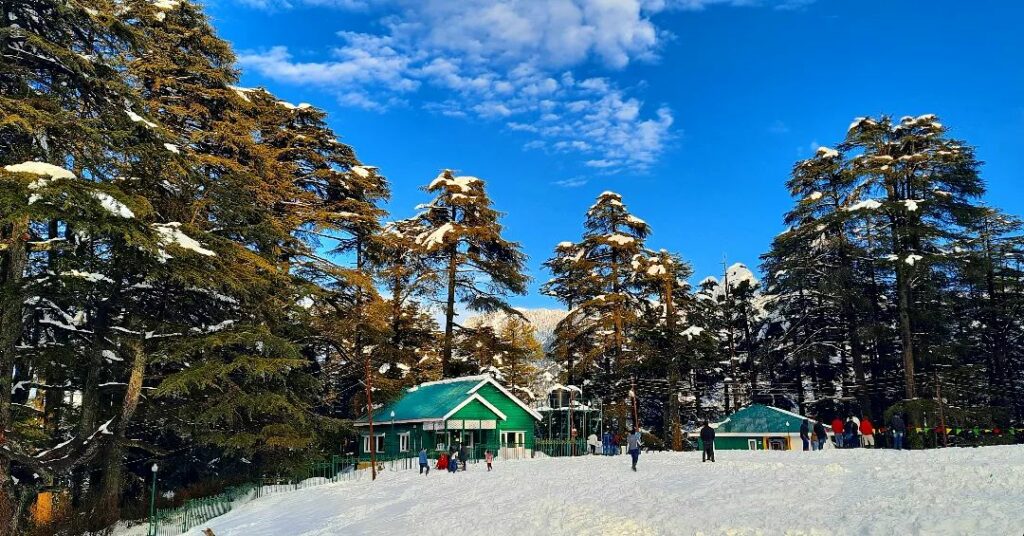 Best time to visit- May-June, September-October.
11. Poonch
Poonch is one of the most beautiful places in Kashmir with a view of snow-capped mountains, lush green meadows, and eighteenth-century Poonch fort. There are seven lakes in Girgan dhok along with many religious shrines like Gurudwara Nangali Sahib, and Baksh Sahib. The panoramic view from the top of Poonch fort is breathtaking.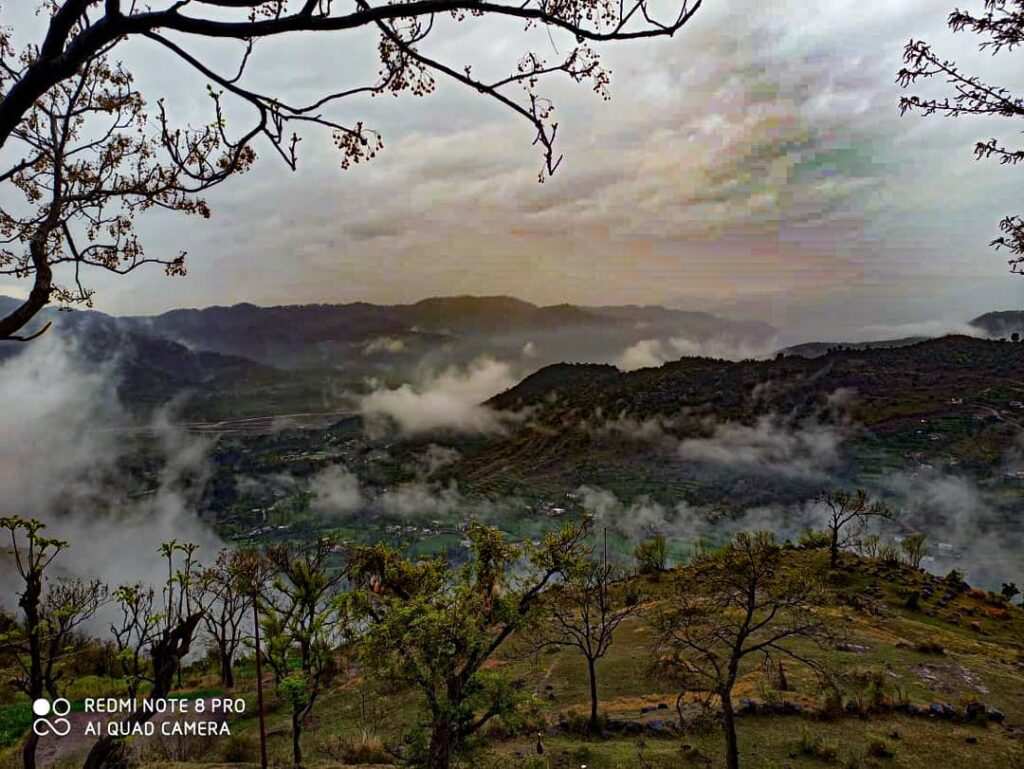 Best time to visit- Any time during Summer.
12. Yusmarg
Yusmarg is considered one of the best places in Kashmir to observe the natural beauties of the place. There is a beautiful NilNag Lake where you will find true calmness and some spectacular surroundings that will be a treat to your eyes.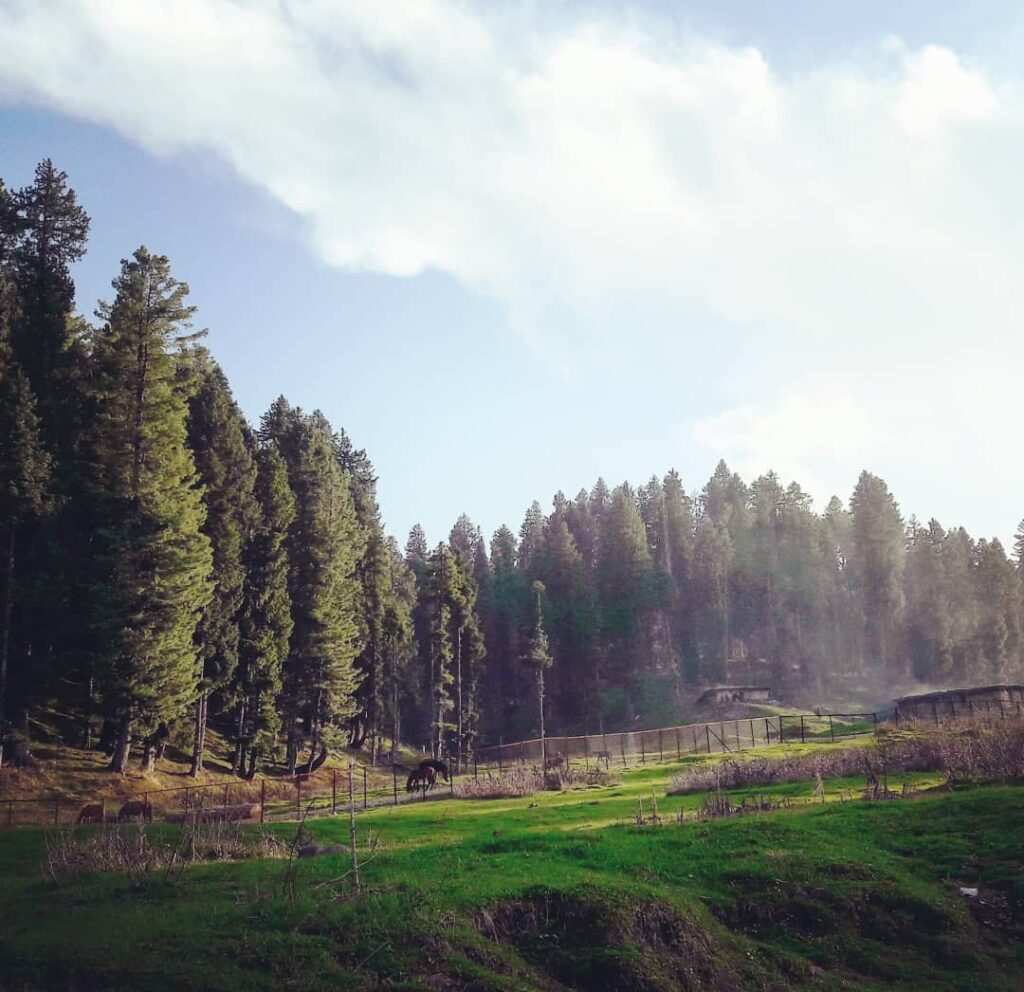 Best time to visit- October to December
Conclusion: These are some of the famous places to visit in Kashmir. Pack your bags and visit this wonderful place, you can either make your itinerary on your own or there are some excellent Kashmir travel packages to customize your tour according to your budget and needs.