Flash: Gender-Neutral Fashion is Sweeping the World
Mehak Walia talks about gender neutrality as it makes a popular entry into the world of fashion. What is this trend and is it here to stay?
Have you ever wondered what a world where fashion is equal would be like? A world where stores weren't divided into separate sections for men and women, where blue jeans and pink skirts could co-exist in the same closet without any excessive comments or questions from the ever-interruptive society?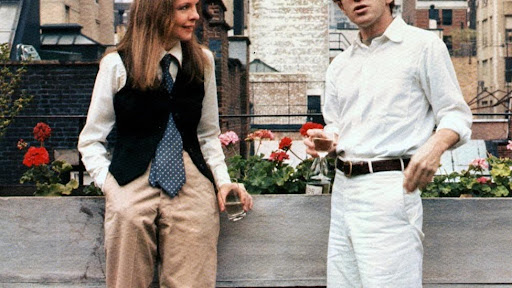 Gender-neutral fashion or gender-fluid clothing is designed to liberate people from the binary code that caters to the needs of the cisgender. More popularly known as unisex clothing, gender-neutral or androgynous fashion is designed to push us to a future where gender doesn't limit us, crush our creativity, or become a barrier to our imagination. Sounds wonderful, doesn't it?
Gender Neutral Fashion: A Modern Concept?
Gender-neutral clothing is making its grand return to the world of fashion and is far from being a modern concept. In many ways, it reflects the broader social changes that have occurred throughout the 19th and 20th centuries.
USA
As far as the American fashion industry was concerned, the unisex movement came and largely went in one year: 1968. The trend began on the Paris runways, where designers whipped up an egalitarian age of simple silhouettes, graphic patterns, and new synthetic fabrics with no historical gender associations at all. This led to the birth of 'unisex fashion' which then spread around the globe.
Japan
The avant-garde has long been the theme for Japan with genderless clothing having a long heritage; from kimonos all the way to fashion pioneered by brands like Comme des Garçons and designers such as Yohji Yamamoto. It is not surprising then that genderless fashion fills the street of Harajuku every day. It is also no surprise that Japan was also the headquarter for the first South Asian movement against gender inequality.
India
When it comes to India, we have had the longest history of genderless fashion—from angrakhas to kurtas and even dhotis. Both cisgenders have worn and flaunted them in style for ages.
Back in 1968 the now-famous song 'Kajra Mohabbat Wala' became all the rage. It featured actress Babita Shivdasani in a man's costume and actor Biswajit Chatterjee adorned in a woman's clothing; this was widely accepted and no objections were raised.
Interestingly, uniforms, be it for school or the army, are always the same for all sexes. This is done as a sign of equality and respect – why did we lose these ideals that we were so well accustomed to growing up?
Indian Brands Who Are Owning the Trend
Various Indian brands are leading the market now by owning this trend and adapting it for their customers. These homegrown brands deserve love, appreciation and support for their contributions towards gender equality. Let's have a look at some of these fabulous brands.
Two Point Two Studio
This brand, founded by Anvita Sharma, is an all-inclusive brand that is beyond just fashion. They focus on the movement towards gender neutrality and non-conformity. Accordingly, their clothes are of excellent quality and great durability along with beautiful designs and fashionable styles.
Instagram: @ twopointtwostudio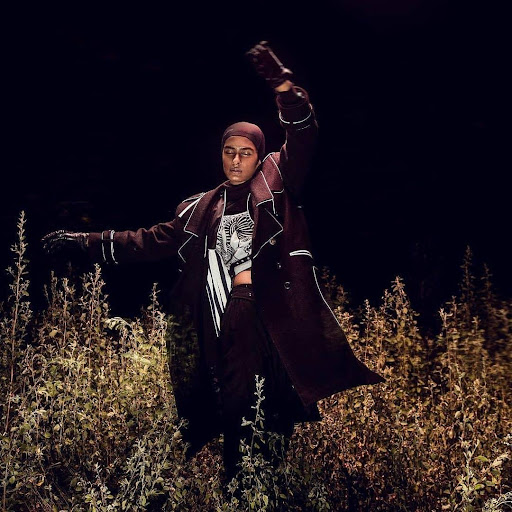 NorBlack NorWhite
This exceptional brand founded by Mriga Kapadiya and Amrit Kumar has been all the rage lately. They promote Indian crafts, cloth, and fashion to the world. They function as a creative studio that provides design and diversity consultancy, servicing, and collaborations as a whole.
Website: https://norblacknorwhite.com/
Instagram: @norblacknorwhite
Bobo Calcutta
This fun brand was founded by Ayushman Mitra and Jeet Shahi. They treat clothing as a form of art and a medium for colourful expression. Bobo Calcutta has a beautiful, vibrant, and colourful gender-neutral collection which is beyond just quirky and eclectic. It's a true mood-booster to shop here.
Instagram: @bobocalcutta
Bonker's Corner
Bonker's Corner is the ultimate destination for fashion and lifestyle, being host to a wide array of merchandise including prints of art, music, games, quotes and more. They defy the barriers created by gender and unite people with the trends going on around all of us.
Website: https://www.bonkerscorner.com/
Instagram: @bonkers.corner
MIXX
MIXX is a brand that cares about urban culture and meets all their urban crowd's social as well as fashion needs. They believe that we're all en route to a gender-equal future and their clothes support the same belief. They aim to demolish all beliefs built around genders and start an equal movement.
Instagram: @generationmixx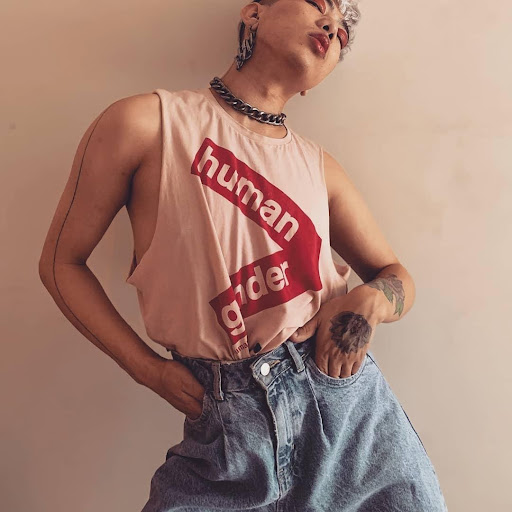 Historically speaking, fashion was built equally for everyone. It is only later that segregation affected fashion, dividing it on its way to the present. Unisex and androgynous clothing poses the right challenge to this systemic change. Let's make sure it stays and build a beautiful, rainbow-laden gender-neutral future around it, shall we?