Friends close, family closer: Ananya Panday's philosophy of modern relationships
First seen on our screens in Karan Johar's Student of the Year 2, Ananya Pandey has gone on to make a definitive mark on our screens. Within her debut year itself, she worked on yet another film, Pati Patni Aur Woh, alongside actors Bhumi Pednekar and Karthik Aaryan. Her powerful performances within two films of her debut earned her the Filmfare Award for Best Female Debut at the 65th Filmfare Awards in 2019. With such accomplishments under her belt at such a young age, all eyes have been on the young actress and her projects and what she might do next. Shakun Batra's much anticipated OTT film Gehraiyaan has left all her fans satisfied. Her performance as Tia Khanna has caught the eyes of many in the industry. Lipika Varma talks with the actress.
Deep Talk: Movies and Relationships
Gheraiyaan is a tale on the emotional complexities of relationships. How do you personally deal with the ups and downs of relationships, be it family, friends or significant others?
Earlier, I used to be very worried with regards any of my relationships, as personal ties mean a lot to me. Emotionally, I am a deep person, and used to be unable to let go of small things in life. I kept thinking about it repeatedly but could not share it with others. Now, if I don't like something and feel hurt, I bring out all my emotions. If I like something, I share that emotion as well. I don't hide any of my emotions; thus, I am happier in life.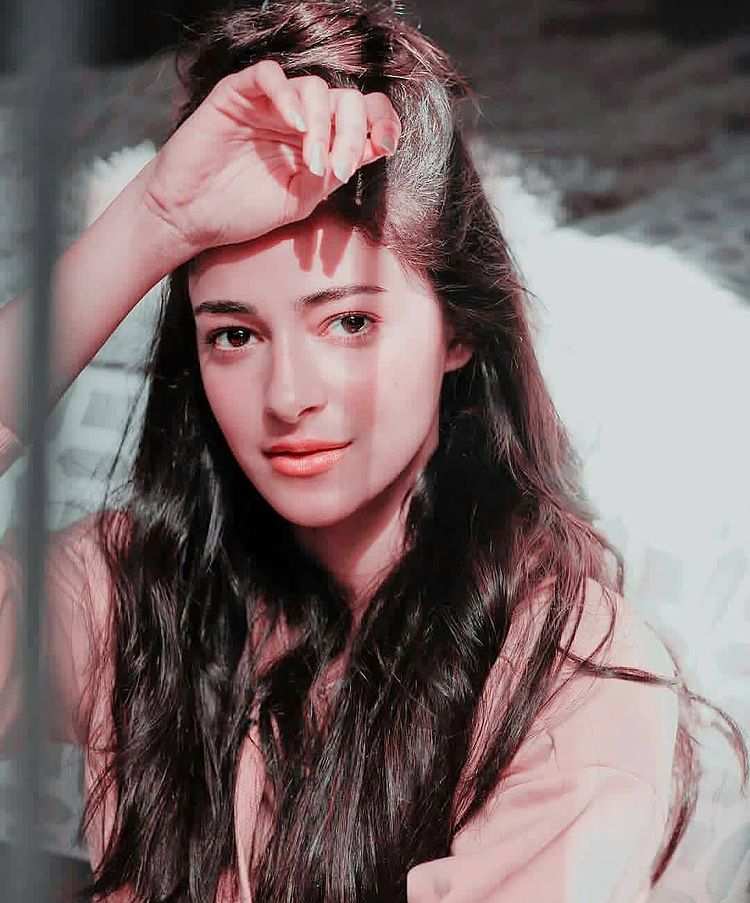 Gehraiyaan talks about modern relationships and presents a modern take on what is now valued in a relationship. As such, what qualities do you look for in a partner?
I look up to my parents' relationship and have learnt a lot from them. In their 24 years of marriage, they are, first and foremost, best friends. They have fights like every couple does. But they make it a point to communicate. My father has never put any pressure on me to do things. Yes, if I have done something wrong, he has corrected me. My father has made me laugh my whole life until this day. The biggest thing I will look for in my relationship will be simply that – I should be able to communicate with someone. I'd like someone who will let me be myself, someone who makes me laugh.
What are some of the new things you discovered and learnt from the Gehraiyaan?
I learned not to be judgemental. This is not a film where you can point someone out as a hero and someone as a villain. Be it Shakun as a filmmaker or us cast as actors, we have not been judgemental in making this film. We are letting the audiences judge as to what is right or wrong; ours is a neutral stand. We have learned to observe before acting. That's the filmmaking style of Shakun.
Meeting in the Middle
Who do you have a deep [gehra] relationship with?
Pyaar dosti hai mere liye…. I am lucky in life that I have deep relationships with a lot of people. I have a strong relationship with my parents, especially with my mom. My sister is growing up and we are quite close. I am close to Shanaya [Kapoor] and Suhana [Khan]. I have known them since I was born, so we are also school friends. [Smiles] I am a ghera person, so I want to have a ghera relationship and nothing less.
Who has been your biggest critic you listen to and look up to?
Honestly, I am my biggest critic. My parents are my critics but also my cheerleaders. They love me so much, that they don't tell me so many things. My younger sister, who is a filmmaker herself, is my biggest critic. Luckily, she has loved this trailer.
Being a celebrity kid, there must have been a lot of pressure in your life. Do you feel like you have made your parents proud?
I hope I have made them proud. They want me to enjoy my work. All parents wish to shield their children from all the pressures but, at times, this is not possible. All my projects are my own choices – right from the scripts to the characters. I don't ask them for anything. If I make mistakes, I am responsible for it. I share my successes with them. They feel proud that I take initiative to do all my things.
You accomplished a lot in your debut year, including winning 'Initiative of the Year' at the 2019 Economic Times Awards for your movement against cyberbullying, So Positive. What was your motivation and what results did you see?
I had digital social responsibility. I wanted to build a safe community on social media because, at that time, negativity was up to the hilt. Especially on Instagram, everyone had turned hateful. I felt like starting a conversation. I wanted to build a safe community where anyone could speak, especially those who were afraid of reaching out or speaking up. I spoke to users about how they were using social media. The movement saw great action from the community during the pandemic. There were a few who used social media for good reasons – they had started their own ambulance services; a lot of people were helping stray animals. Some helped in getting oxygen cylinders to critical patients. This was an initiative to show that social media can be used for good reasons.