Get a tickle tour with the best stand-up comedians in India

Life is too short to be "always" taken seriously. Loosen yourself up and laugh out loud to some of the best stand-up comedians from the comedy world, the crowd magicians, surfed and searched by P Manisha, to tickle the funny bone in you.
Kenny Sebastian
Kenneth Mathew Sebastian is a name that needs no introduction in the comedy circle. Primarily performing in English, Kenny Sebastian touches on various sensitive topics with his marked humor and crowd engagement.
Donning many hats, Kenny is also a musician, singer, and filmmaker. He is also taking over OTT's Netflix and Amazon Prime to pump some laughter in the Indian households.
Be sure to check out the best on his list; Middle-class restaurant problems & Indian Parents, OCD, and Electricity at Home.
Vir Das
An actor and comedian, Vir Das has been famous since the time when stand-up comedy was not that popular.
He touches on edgy topics with a hint of humor encompassing politics, movies, celebrities, and more.
Start your stint with his comedy by watching his skits; middle-class brown parents, Hinduism, Christianity, Islam, and the Avengers.
Aditi Mittal
One of the pioneering female comedians in the stand-up Indian comedy scene, Aditi Mittal paved way for female artists passionate to present their sense of humor for the world to laugh over.
Her best works include The Story of Madhumakkhi and Bra Shopping.
She is also an actress and has her own Netflix comedy specials – Things they wouldn't let me say, Girl Meets Mic.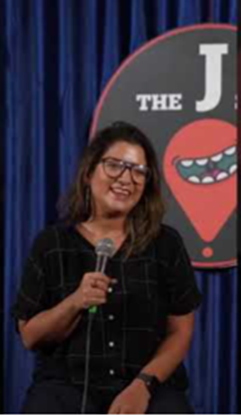 Rahul Subramanian
Rahul Subramanian is a very subtle comedian stealing the laughs with his comedic take on random and mundane everyday things.
He has his own channel "Random Chikibum" on Youtube and also had been a supporting cast of AIB. Stay tuned to check out Amazon Prime Special 'Kal Main Udega.'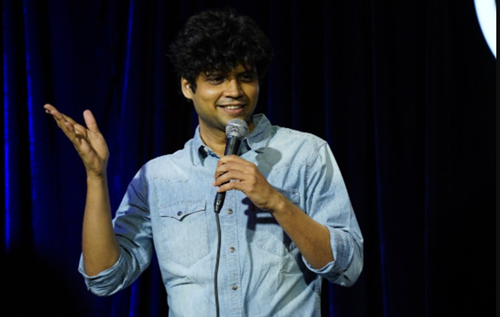 Zakir Khan
Zakir Khan is famous for his relatable and adorable humor. Not only a comedian, but Zakir Khan is also an accomplished sitar player and a ghostwriter.
He is famous for his punchline of "Sakt Launda" and also has a chained OTT special "Haq Se Single" on Amazon Prime.
His best acts include When I met a Delhi Girl, What happens when you fail in an exam, and Life Mein Chahiye Izzat.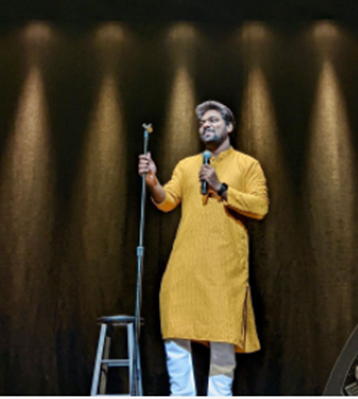 Abhishek Upmanyu
An Engineer by profession, Abhishek Upmanyu touches the mundane and everyday topics in his comedy skits.
See Also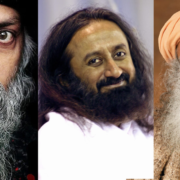 He worked as a writer with On Air with AIB and later became famous with his comedy skit "Indian Insults and comebacks."
Some of his best works are Thoda Saaf Bol and Jealous of Sabjiwala.
Sumukhi Suresh
Sumukhi Suresh, better known as the "Pushpawali", is a master of many professions writer, comedian, entrepreneur, and actor.
Deadpan and dark humor is her USP and her political satiricals are a cherry on top. Do not miss out on her best comedic artworks, Tinderella, Don't tell Amma, Behti Naak, and more
Vipul Goyal
A master of clean comedy, Vipul Goyal is both intellectual and witty in his comedic takes on the general world views on various current affairs.
Alumni of IIT Bombay, Vipul presents a fresh side to the happenings of the world and also is the only comedian who has their own show, "Humorously Yours" which is autobiographical in nature.
This works as a comedic inspiration taking us through the journey of this "Indian Seinfeld" from before fame to after success yet a down-to-earth personality.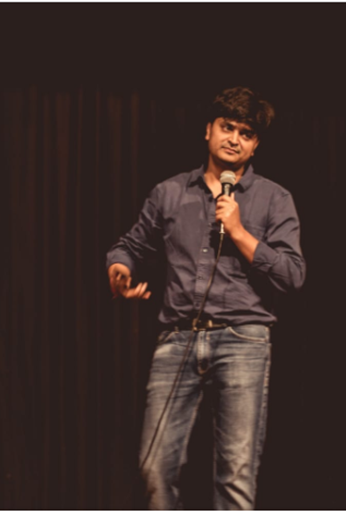 Conclusion- In this non-exhaustive collection, we've only begun to explore. Biswa Kalyan Rath, Radhika Vaz, Khaneez Serkha, and Abhish Mathew are among the comedians who deserve a pat on the shoulder from India's comedy fans.