A walk through history – the Hasta Shilpa Heritage Village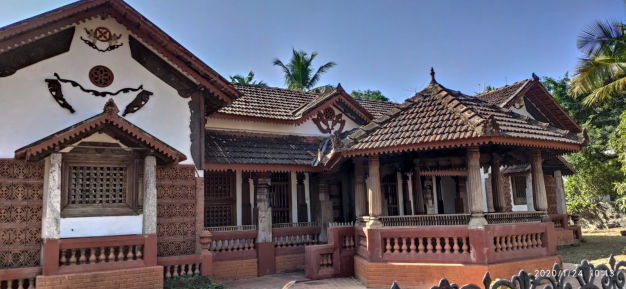 Sustainable tourism meets architectural marvels at the HASTA SHILPA HERITAGE Village. ADITI PAUL visits this re-structured hamlet in coastal Karnataka.
Tucked away in an idyllic corner of Karnataka is the small town of Manipal. Host to a vibrant student community and a quaint getaway destination, the coastal region is home to the Hasta Shilpa Heritage Village, which seeks to preserve the architectural and cultural wonders of India in a time of rampant modernization.
Spread over 7 acres of land, the internationally recognised heritage site was started as a passion project in the 70s and 80s by Vijayanath Shenoy, a renowned heritage conservatist and antique collector. The now open-air museum was first an attempt to conserve and protect the historical generational homes that can be found across India. Dipping into his savings, Mr Shenoy sought to relocate and restore traditional homes and palaces from across Karnataka, resulting in the establishment of a village that now hosts 26 such structures, alongside art galleries of cultural artefacts.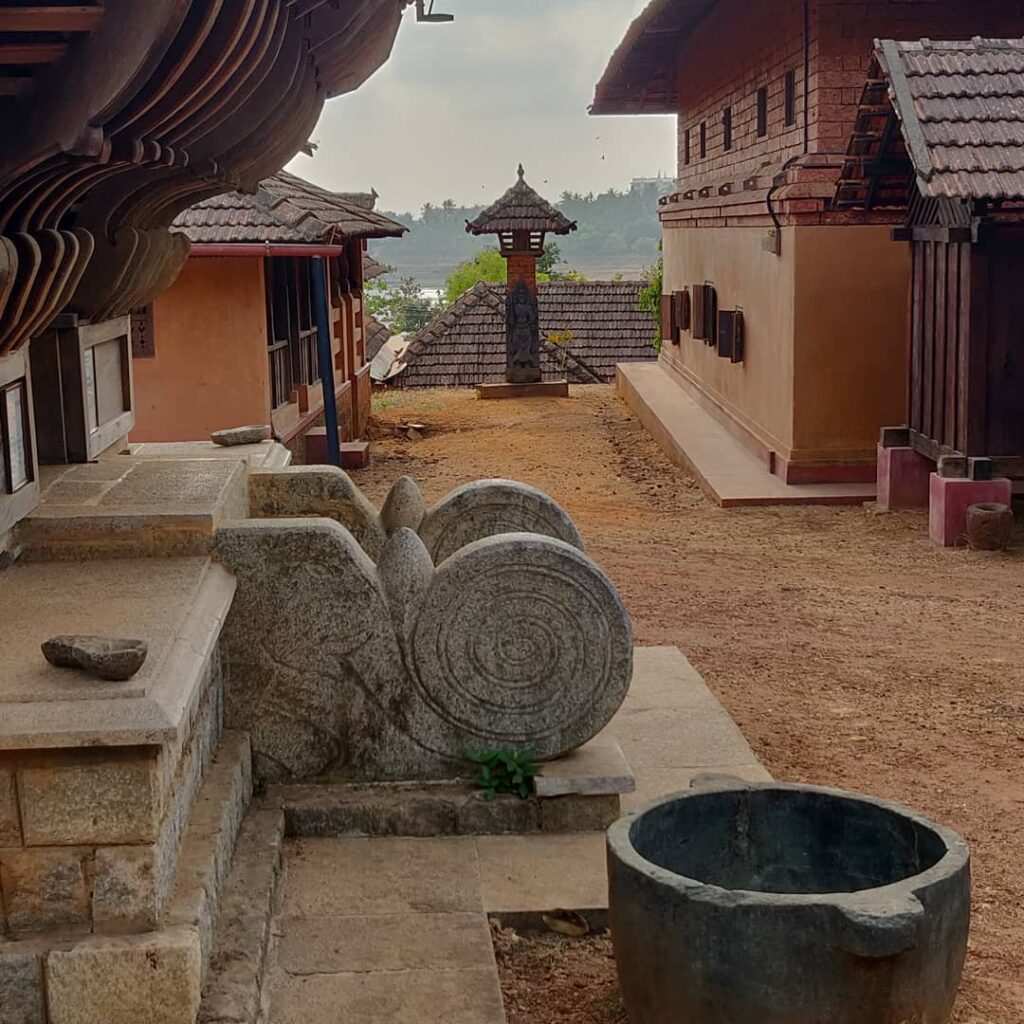 By focusing on preservation, the late Mr Shenoy aimed to provide visitors with an experience of times bygone – thus, all antiques and objects are displayed in the open air, and one can enter some of the homes on display. One such ethnographic structure is the Hasta Shilpa Heritage House, which was previously Mr Shenoy's residential space. Now, the home is partially open to the public, and displays within its rooms the different toys and playthings that have been rescued over the years. By far, this village sets an example of what sustainable tourism in India could look like, should efforts be taken.
The heritage village and the Hasta Shilpa House are currently managed by the Hasta Shilpa Trust, which provides unguided as well as guided tours for cheap to all. The area truly resembles a picturesque hamlet, with walking lanes resembling village streets, and a Bazaar Street for reconstructed shops 'selling' vessels, pickling tools and jars, toys, cloth, and other scavenged treasures. Pan-Indian architectural styles are the real drawing factor – ranging from Rajasthani opulence to Maratha simplicity, or an echo of the Deccan region and the Vijayanagar kingdom. You can also see early Portuguese designs, as seen at the Mangalorean Christian House. Although the village is open throughout the year, summer and winter are the best seasons for a visit. Take a couple of days to truly immerse in the time-stuck village and explore widely the forgotten styles of Indian architecture.
See Also

How To Get There: To get to Hasta Shilpa, one needs to go to Manipal. The closest airport lies in Mangalore, from where you can get a cab or bus to the town. Udupi is the closest railway station, from where you can board a bus or take a rickshaw to the heritage village. Manipal also offers budget stays at its numerous hotels.
Cost: Guided tours at the village are available only on the weekends and cost INR 500 per adult, and INR 300 for children between 10 to 14 years. Unguided tours can be taken on all days except Mondays, at the cost of INR 200 per adult, and INR 150 for children between 10 to 14 years of age.