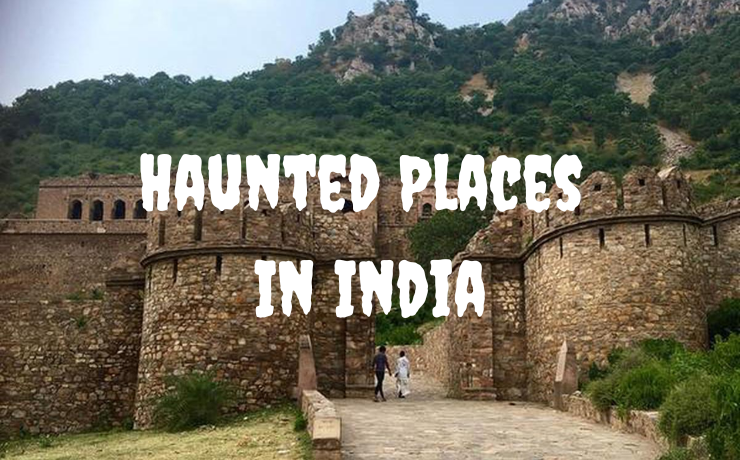 The existence of ghosts, spirits and other entities has been debated for centuries. Scientists claim that it is all about our thought process, and state that the mind creates illusions, while others think about it as a metaphor. However, personal experiences stand out in this debate because the paranormal is something that cannot be explained scientifically. India has many haunted places associated with scary stories told by folklores. Here is a list of popular haunted places in India that have made people believe in spooky experiences.
1. Kundanbagh Haunted House, Hyderabad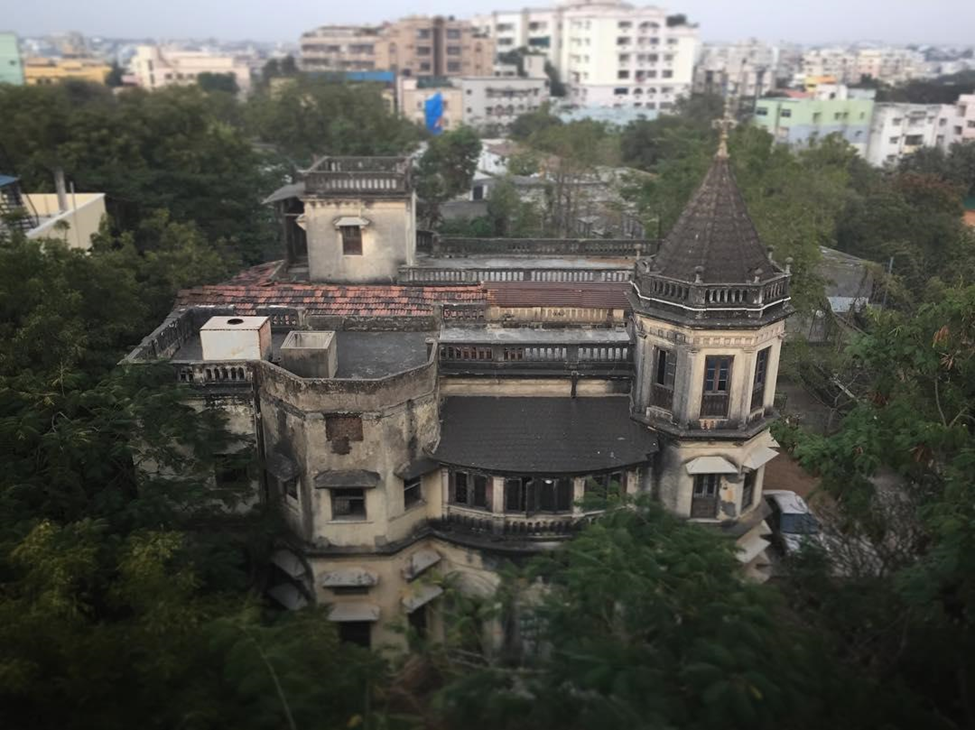 Kundanbagh Haunted House is one of the scariest places in Hyderabad. The haunted house is located adjacent to St. Francis Degree College, Begumpet. This house created a sensation in 2002, with its story being quite scary as well.
A family of four- Father, mother, and their two daughters lived in Kundanbagh. The father left the house and never returned, while the mother and the daughters behaved weirdly after that. When a thief barged into the house one day, to find 3 badly decomposed dead bodies in the house. Although, the neighbours stated that they heard the mother and the girls singing songs the previous night. From that day on, the house has been locked, which created a lot of curiosity among people.
2. Bhangarh Fort, Rajasthan
Bhangarh Fort is known for its grand architecture but behind this grandeur, there is horror and paranormal activity which sends chills down our spine. The place is so scary that it is closed to visitors after sunset. According to the legend, a tantric fell in love with Princess Ratnavati and he cast a spell on her that she would fall in love with him.
But when the princess found out about this, the tantric was killed. Before dying, he cursed the town. Even today, it is said that the people who dared to stay in the fort during the night have heard the footsteps and screeching of a woman. Some of them have disappeared mysteriously in the fort. That is why ASI has been reinforced at the entry of the fort that "Entry into the fort after sunset is prohibited."
3. Dumas Beach, Gujarat
Beaches are known for enjoying and spending quality time with our loved ones. But the Dumas Beach case is quite different. It is believed that the winds blow fiercely, and it carries the whispers of the dead. There have been many incidents of people disappearing mysteriously and also losing their lives here. This beach was once a burial ground and the buried haunt this place. There is no restriction to visiting the beach but there is a line that shouldn't be crossed. Even the locals say that they hear various sounds at night coming from the beach.
4. Mukesh Mills, Mumbai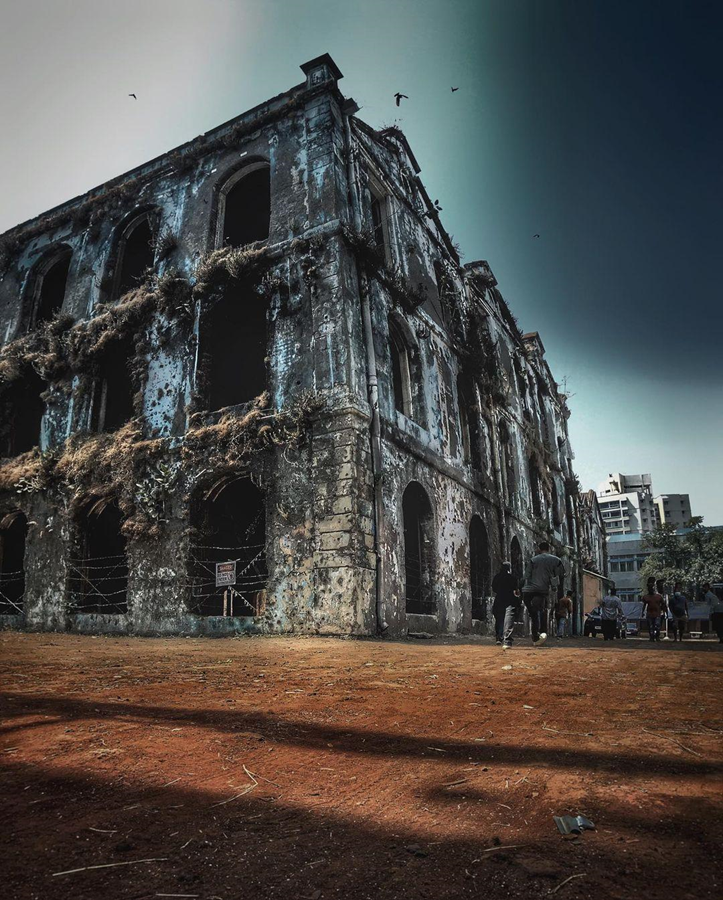 Mukesh Mills is one of the famous haunted places in Mumbai. In the year 1980, a disastrous fire accident happened at the mill and many people died during this incident. From that day on, the mills have been deserted.
But the movie industry used this deserted place for shooting horror movies. There have been incidents where the crew witnessed some paranormal activities. One of the most popular scary versions here is that an actress talked in a manly voice and warned the crew members to leave the place immediately.
5. Three Kings Church, Goa
Located in the beautiful place of Goa, Three Kings Church is known for its history. It is said that three kings fought for this property and killed each other in this battle. People believe that after the kings were buried at the church site itself and their spirits still roam the church, quietly protecting their kingdom.
People who have walked around have claimed that they have experienced a strong presence. Apart from that if you want to explore this place, make sure you go there before 6 PM as, after sunset, visitors aren't allowed on the church grounds.
6. Khairtabad Science College, Hyderabad
Khiaratabad Science College is a nightmarish place for the people of Hyderabad. The place has been deserted for many years and the locals here say that they saw skeletons strolling around the college and also heard weird noises coming from inside. When the college was abandoned, a security guard was appointed to take care of the property, but he died strangely while doing his duty.
7. Dow Hill, Kurseong, West Bengal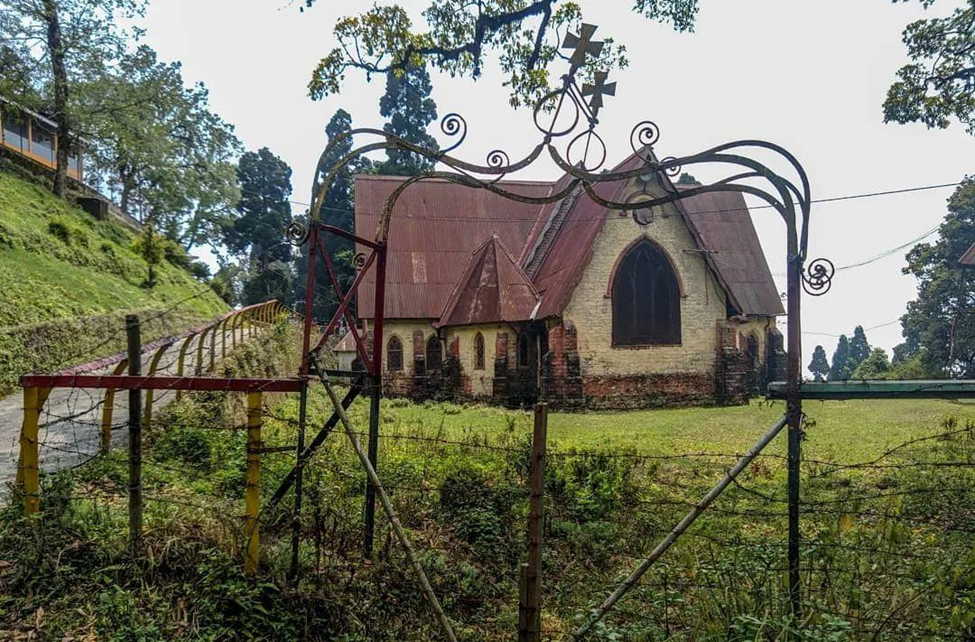 About 30 km from Darjeeling, Dow Hill is the most haunted hill station in India. Dow Hill is a small hill station that is known for its orchid gardens, hills, amazing weather, and tea plantations. But it is also known for the headless ghost of a boy, the haunted school, and many other ghost stories. The local woodcutters say that they have seen a headless ghost of a young boy walking and disappearing into the forest. Some have seen red eyes peering at them, while some have seen a ghost of a woman dressed in grey. There have been incidents of people losing their mental stability here.
8. Writer's Building, Kolkata
Writer's Building is one of the oldest buildings in Kolkata which serves as an office for administrative employees. Some of the rooms in the building are locked and have not been opened for decades. The closed rooms are haunted and during the evening, people have heard high-pitched giggles, screams, and whispers.
Conclusion: These are the scariest and the most haunted places in India. All of these places have spine-chilling stories and are popular among the locals. If you are planning to visit these places, it is better that you visit them in the mornings only as after sunset, it gets scary.