How to lower cholesterol naturally with Food
As a fatty substance in our body, Cholesterol is a part of the liver. We need it to stay healthy because every cell in our body uses it. While not all forms of cholesterol are good, some of this cholesterol comes from the food we eat. A person's diet plays a crucial role in how healthy their cholesterol levels are. Eating foods that keep cholesterol within a healthy range can help prevent health issues, including a heart attack or stroke.
While one should be picky with food items, not only food items can negatively affect cholesterol levels.
There are a few good items that can help in lowering high cholesterol levels naturally such as-
High Fiber Foods: Fiber enriched foods can be a part of the low cholesterol diet. For instance- Oatmeal contains soluble fiber, which can reduce the "bad" cholesterol. Similarly, soluble fiber found in foods such as kidney beans, brussels sprouts, apples and pears can help in lowering cholesterol.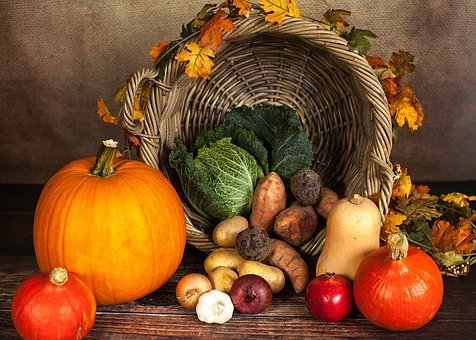 Fatty fish: By having the highest levels of omega-3 fatty acids, fatty fish can help in maintaining cholesterol while also reducing the blood pressure and risk of developing blood clots.
Avocado:  To maintain cholesterol, avocado can become a part of moderate fat and cholesterol-lowering diet. It can improve cardiovascular disease risk by specifically lowering LDL (Low-density lipoprotein) cholesterol without lowering HDL (High-density lipoprotein) cholesterol.
Fruits and Berries: As rich sources of plant compounds and bioactive compounds, fruits can lower "bad" LDL cholesterol. Similarly, berries can even help prevent heart disease and other chronic diseases due to their antioxidant and anti-inflammatory effects.
Cocoa or dark chocolate: Having dark chocolate with 75% to 80% cocoa is believed to protect one from the "bad" LDL cholesterol in your blood from oxidation, which is a key cause of heart disease. Hence, adequate consumption of dark chocolates can instead help with maintaining cholesterol.
Legumes: Rich in fiber, minerals and protein, legumes can be a part of a wholesome cholesterol reduction diet. Legumes like beans, peas and lentils can help lower "bad" LDL levels and are a good source of plant-based protein which can even lower the risk of heart disease.
See Also
Conclusion–
High cholesterol which occurs when there's too much cholesterol in the blood, it is necessary that one consumes food items that can lower it. It is a researched and proven fact that high cholesterol can actually increase the risk of heart and circulatory diseases, hence, its modulation is not only required but it becomes necessary as one ages.
By Nutritionist Pritika Bedi, Founder Healthsake.