How To Make Your Hair Smooth And Silky: 6 Simple Ways To Do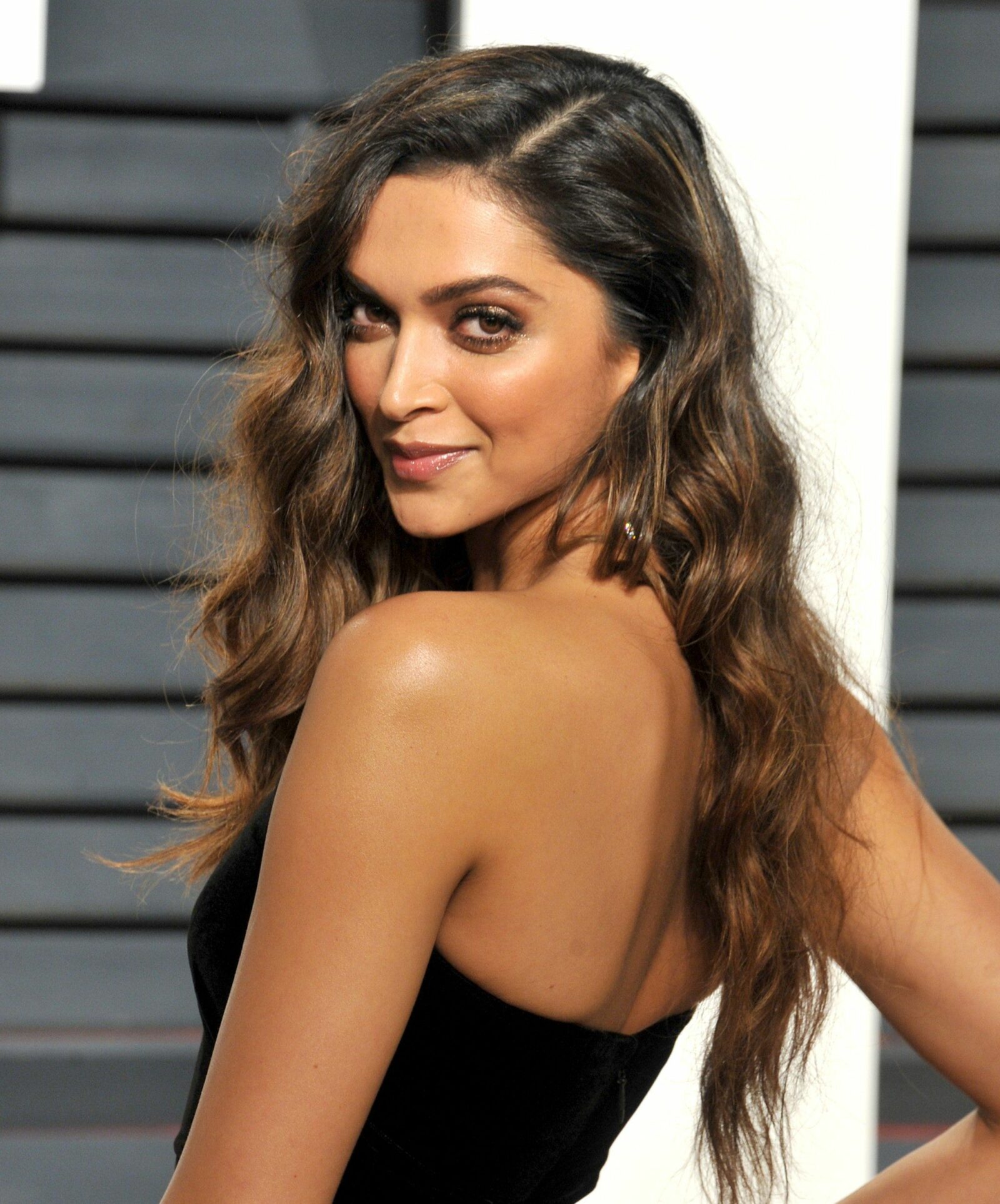 Imagine having beautiful, soft, moisturised, and happy hair all day. Tragically, for the majority of us, this soul-lifting event occurs once in a blue moon. Typically, our hair looks incredibly smooth just after a specialized treatment. Hair that is dense, silky, and shining is an indication of good health. Smooth hair isn't something everyone is blessed with. If you don't eat a balanced diet or use hair care chemicals that aren't designed for your hair, then your scalp and hair turn parched and flimsy. Don't be concerned; it is possible to achieve salon-quality smooth hair organically. Hashtag Magazine writes on how to make hair silky and assists you nurture your tresses at home.
How to make hair silky and shiny at home:
We give you a few proven and effective natural hair cures that can help you to achieve the silky, shiny look you desire without leaving the comforts of your own home.
.
Apple Cider Vinegar
Why use this and how often?
Apple Cider Vinegar is now widely accessible in nearly every store. It is quite useful in regulating the pH of the scalp. A regulated pH level on the scalp culminates in lush, lustrous, and silky hair. Apple cider vinegar is essential for cleaning the hair without using toxic materials.
It is recommended to use this hair mask twice every 15 days.
Things you required:
Apple cider vinegar -2 bowls
A mixing bowl
Water – 1 cup
Hair Mask Preparation:
Step 1: In a mixing dish, combine 2 bowls of apple cider vinegar and 1 cup of water. Leave this solution away for now.
Step 2: Wash and moisturize your hair as usual. After, wash with the formulated apple cider vinegar.
Step 3: Cover the mixture with a showering cap for 15 minutes.
Step 4: Finally, let the hair dry freely.
Coconut Oil
Why use this and how often?
Coconut oil is perhaps the most frequent (and effective!) solution advised by every hair professional. It includes nutrients and essential fats that promote hair growth, making it fuller, stronger, and quicker. Because the oil contains lauric acid and may readily permeate the individual hairs, it can also be used as a conditioner. Coconut oil also aids in water retention, providing your hair with a beautiful bounce and sheen.
This can be used 24 hours prior to taking a hair wash. Applying coconut oil 24 hours prior to hair wash is fruitful as the oil nurtures your scalp and nourishes your hair. Treating twice a week is beneficial.
Things you require:
Coconut Oil – 3 -4 tbsp
Cotton
Preheating dish
Hair Mask Preparation:
Step 1: Preheat 3 to 4 teaspoons of coconut oil in a dish for just a few seconds. The oil must be warmed but not hot.
Step 2: Gently rub the oil into the skull for 15 minutes with a swab of cotton or your fingers.
Step 3: Seal your hair with a showering hat for 20 minutes.
Step 4: Finally, wash it with cold water and a gentle sulfate-free shampoo.
Aloe Vera Gel
Why use this and how often?
Aloe vera includes molecules that aid in the regeneration of fragile skin tissues on your skull. It could be utilized as a cleanser, making the hair softer than it was before. Keratin, the enzyme that makes up your hair, is abundant in aloe vera. This protein helps get rid of dandruff, encourages hair development, and aids in having clean, silky hair.
Employing aloe vera 3-4 times a week on your hair will make your hair silky and shiny.
Things you require:
Aloe vera leaf
Hair mask brush
Water
Hair Mask Preparation:
Step 1: Extract the gel from the aloe vera stalks into a clean basin. Mix until it forms a uniform consistency.
Step 2: To dissolve the gel, add 2 teaspoons of water.
Step 3: Using a brush, dab the formulated mixture to the hair. Leave this formulation for 30 minutes.
Step 4: Finally, rinse with cold water.
Curd and Amla powder:
Why use this and how often?
Curd is high in vitamin supplements B5 and D, both of which are necessary for healthy and silky hair. It works to enhance the hair roots from the inside out even while combating dandruff. This paste contains amla, which provides a vitamin C surge to the hair and promotes hair development.
Using the curd and amla hair mask 1-2 times a week makes you hair silky and smooth.
Things you require:
Curd – 1 cup
Amla Powder – 2 tbsp
Hair Mask Preparation:
Blend the 2 contents – curd and amla powder in a blender and whirl till it becomes thick like a paste.
These components should be applied to both the scalp and your hair.
Keep the solution on for around 30 minutes after your scalp and hair are totally coated.
Use a sulfate-free cleanser to cleanse the hair
Apply conditioner towards the end.
Eggs:
Why use this and how often:
Eggs are among the most common providers of protein. It improves the natural texture even while providing vitality and lustre. It aids in the restoration of hair deterioration and revitalises weak hair. This home remedy can actually bolster and restore the shine of your hair whilst still keeping it extra smooth if you use it regularly.
It is best to use this 1-2 times a week.
Things you require:
Egg
Olive oil – 1 tbsp
Honey – 1 tbsp
Shower cap
Hair Mask Preparation:
To make an effective concoction, blend gently all of the components.
This solution should be applied to both the skull and the hair.
Let it sit for 30 minutes until it is thoroughly coated.
To avert a splash, secure your head with a showering hat.
Use lukewarm water and a sulfate-free cleanser to rinse your hair.
Apply conditioner towards the end.
Onion Juice:
Why use this and how often?
Onion extract can be used to prevent hair loss, promote hair development, to make your hair silky and even regrow hair.This is most likely due to its substantial sulphur concentration, which greatly enhances blood flow and hence nourishment. It's also high in minerals like vitamin C, manganese, phosphorus, flavonoids, folic acid, biotin, and copper, many of which can promote your hair regain its beauty and luster.
It is recommended to use this mixture twice a week for best results.
Things you will require:
Onion Juice
Lavender oil – 3-4 drops
Hair Mask Preparation:
Blend the components in a proper solution.
Massage this mixture to the scalp and firmly massage it.
Allow the onion juice to sit for 15 minutes.
Use a sulfate-free shower gel to rinse your hair.
Apply conditioner towards the end.
Tips to make your hair smooth and silky
Here are a few hair care tips on adapting to help fostering silky and healthy hair, while also aiding in long term smoothening.
If damp, comb; if dry, brush: Seeking for a friendlier method of detangling your tresses? If your hair is damp, employ a brush or comb made specifically for damp hair, and when it's dried, utilize a brush. Brushing your hair too roughly might cause it to seem unkempt. The anti-frizz sounds we make while brushing our damp strands using a brush is nothing more than the sensation of hair-pulling. Rather than smoothing, it damages the outer layer. As a result, the easiest technique to straighten your hair would be to start at the tips and work up to the centre and origins. Caring from the roots to the ends might exacerbate the condition.
Rather than a towel, employ a cotton T-shirt: Coarse drying the hair by slapping a towel backwards and forward is a long-standing habit we've had from childhood. Pressure from harsh drying wiggles up the exterior of each hair strand called cuticles. Whenever the outer layers are fluffy, they rub against each other, generate tangles and break, which lead to frizz. Hair with exposed cuticles is extremely straggly. The stiffer the cuticle, the greater the difficulty to uncover it. The softer the hair, the more impervious the cuticles would be to loosening. So, replace the towel with a soft cotton T-shirt.
Gently rub your scalp with hot oil: At least once per week, pamper your hair with a warm oil massage. Oil massaging with essential oils assists to give lustre to the hair by replenishing hydration. Hot oil therapy benefits the hair by nurturing it, boosting healthier hair development, reducing hair damage, mending split ends, and minimizing future dereliction. This is one of the best methods to maintain your hair's health, leaving it flawless and shiny.
Thermal equipment and procedures should be avoided: Put an end to thermal styling equipment and procedures. They may leave your hair look silky, but they create significant harm in the long run. It is usually a good idea to check into the no-heat style and to avoid using heat. If you're using a straightener frequently, apply a good section of hair protective agent spray to the tresses while using the device. A hair protective agent application will aim to safeguard the hair from harm. Furthermore, rather than employing a hairdryer, let the hair dry naturally. Press out the water carefully with a cotton T-shirt then keep it open till it dries.
These are a few tips that will help you transform your hair into gorgeous tresses that are everyone's envy. These tips will aid you in organically nurturing your hair, ensuring their best health yet.