A Return to Ranks: Australia's triumph over New Zealand at the ICC World Cup Finals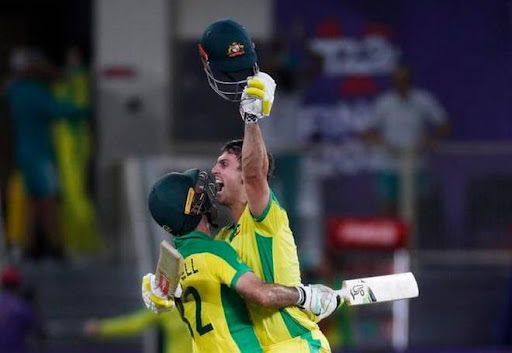 Here was a match no one saw coming, especially for the ICC Men's trophy finals. Aditi Paul presents a brief review of the game that set tongues wagging.
The ICC Men's T20 World Cup saw the renewal of the trans-Tasman rivalry between Australia and New Zealand. For both teams, this match was a testament to their team's prowess.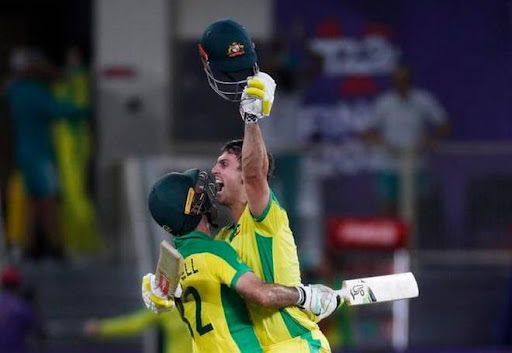 For New Zealand, a team that was the runner-up in the 2019 World Cup and the winner of the 2021 World Test Championship—in a nail-biting match against team India—having reached the T20 finals was just another feather in the cap. A win would only go ahead to cinch the deal. For Australia, this year's T20 championship was a chance to prove their mettle in a game where they had previously been riddled with controversies galore. Two Test series losses to India and the 2018 ball-tampering controversy were black marks over the team's history; marks they were eager to lose.
For cricket fanatics, the coin toss has come to be an early prediction of the game itself. With the coin landing in Aaron Finch's favour, it seemed as though the new-age adage of 'win the toss, chase the target, win the match' would favour the team from Down Under. Kane Williamson's expert captaincy almost turned the tide. His classy 48-ball 85 however, was not enough to win New Zealand the cup. Australia raised the 2021 T20 Cup at the end of the day, winning their maiden title in a harrowing and enticing match, with an eight-wicket win against New Zealand in this title clash at the Dubai International Cricket Stadium. For Australia, this was their second T20 World Cup final since 2010, while New Zealand made its inaugural appearance.
With New Zealand batting first, they set a strong target of 172 runs. A star of the Australian team is Josh Hazlewood, whose fast-paced accurate bowling has proven to benefit the team time and again. His 14 dot balls across three overs meant New Zealand could only make 57 by the halfway mark. His missed catch of Williamson however, allowed for the Black Caps to set a stiff target to chase. Warner's incredible run throughout the tournament carried over this match, allowing Australia to make an easy target of the formidable innings set for them by New Zealand.
David Warner's powerful play awarded him Player of the Tournament—with a total of 289 runs scored at a strike rate of 146.7, this title is well awarded. Mitchell Marsh's first ball of the final went for a six, setting him up for a play that led to him being deemed Player of the Match with an unbeaten 77 under his belt.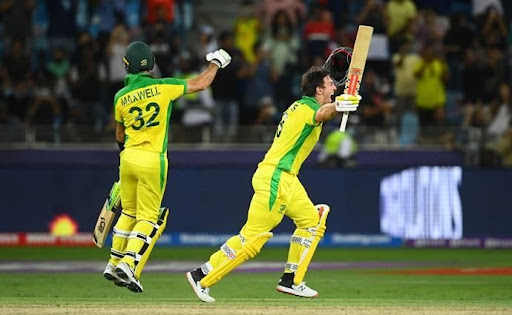 Acknowledgements are due in huge favour to team Pakistan, whose play this season was one for the ages. New Zealand lost their T20 opener to Pakistan by five wickets, and Australia had to clear their semis against team Pakistan as well. New Zealand now looks forward to its tour of India. They are scheduled to play three T20 Internationals against India, followed by a two-match Test series.