Indian Shoe Customizers you MUST know!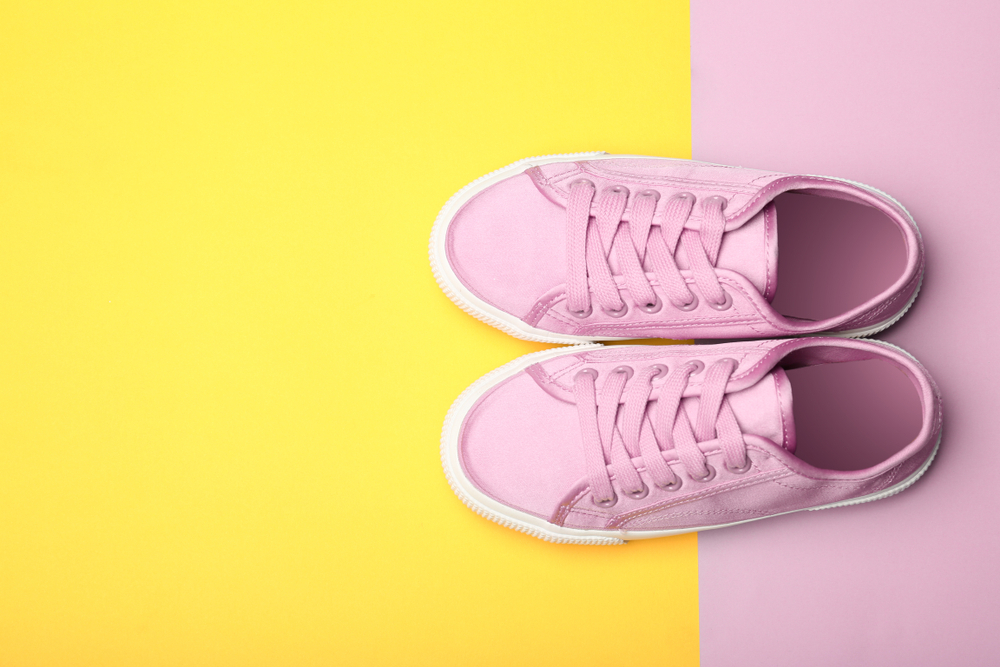 What kind of shoes would an artist wear? Sketchers, of course! Have you ever wanted to customise your shoes to match your style but are scared to mess with your expensive footwear? We recently met with artists who specialise in customizing pairs for a small price. HASHTAG India compiles a short list of artists who have a penchant for painting on kicks!
Often overlooked, shoes can be the most important part of your outfit if you style it right. A simple pair can go a long way. A customized pair can add flair to an everyday fit. Customisation through art on shoes can get you a pair that depicts your thoughts and matches your personality to a tee. You can also give a new lease of life to that old Converse pair by revamping its design. Read on to find out how you can get that spring back in your step!
The Shoestoppers
Unhinged Customs
Unhinged Customs is the brainchild of Rahul Dev, an artist from Hyderabad. He commonly works with plain converse style shoes but can spruce up any old pair of yours. A wave of his magic wand and voila! You have a distinct pair of shoes.
"With my client's specific requirements in mind, I come up with a bunch of designs which justify and enhance the theme at hand. Once a design is greenlit, we start the process," says Rahul.
Brimming with creativity, Rahul has started customizing jackets, wallets, caps etc. with his eye-catching art. He also hosts frequent collabs and giveaways, organically building his brand. Shoes can be bought and given to him for customisation, or he can purchase the shoes for you. The time taken for customisation is about 2 weeks.
Contact Details:
Instagram: @unhingedcustoms
Mobile: 7893458003
Mana Custom Art
This Bangalore based artist styles shoes with unconventional and striking designs. Her penchant for art began at a young age, always paining on books or walls with her younger sister.  "In order to give a spin to my old converse, I painted on my shoes, and it was an instant hit and a talking point in my college. Soon I began taking orders from friends and family and later manifested it into a business," Mana adds.
"If I customise a pair, I don't repeat the same design elsewhere. It happens to be the only pair to exist in the world with such a design. But a lot of people come with me with the same theme, like a 'Batman' or 'Marvel'. The challenge here lies in taking the same theme and trying to come up with a different style," she said. She insists on having the shoes bought by the customer to avoid mishaps with the size. Mana prefers painting on shoes and canvas.
Contact Details:
Instagram: @manasanthanam
Mobile: 9739860711
Badhuche
This small business, whose name translates to "everything we have" in Gujarati, is spearheaded by Kanika Patel. Based in Gujarat, they offer a plethora of designs to choose from on their website. Safe to say, you will certainly be spoilt for choice. Personally, we've had our heart set on the quirky painted jackets that can instantly up the style game.
"I'm a trained artist and I lead a team of five uber talented young artists," says Kanika. Badhuche works one-on-one, where you provide a brief about your requirements. Once details are finalised, sit back and let the creative juices flow onto the shoes. Your shoes will be vibrant and ready in no time!
Contact Details:
Instagram: @badhuche
Website: www.badhuche.com
Mobile: 9737769813
Almost all artists use acrylic or fabric paints. When well taken care of, your custom painted kicks will last you as long as a store brought one would.
You can deck up your shoes to pay homage to your favourite superhero, pop culture icon or even commission a childhood throwback. These are great options for gifting as well, so commission a pair for a show fanatic or an anime obsessed friend. Edgy, vibrant and one of kind, these artists' work will paint a smile on your face!
Product pick: Bamboo Charcoal Face & Body Scrub
Charcoal has become one of the most popular skincare ingredients for perfect skin and exfoliation. Body Cafe, a brand known to be deeply inspired by ancient and natural healing has launched a new line using this powerful ingredient. The activated Charcoal Face & Body Scrub effectively pulls out deep impurities, grime, and dirt from your skin. A line made with highest standards of purity, this one is sure to leave your skin glowing.