Instagram trending: Home Bakeries
Home bakeries have recently been creating a buzz on Instagram. With a splash of talent from baking marvellous cakes to customised cookies, they made their spot in being people's favourites. AVANTHIKA REDDY discovers some fascinating home bakeries for you to try from.
The Wired Whisk
Located in Hyderabad, The Wired Whisk is a home bakery that believes in "baking the world a better place with love." It's a fabulous duo of immensely talented sisters curating some of the most eye-candy and mouth-watering cakes and desserts at reasonable prices. They believe that desserts can light up your mood even during your lowest times. Starting from scratch, The Wired Whisk is now one of the well-known home bakeries in Hyderabad.
PRODUCTS: Brownies, Cookies, Cupcakes, Cakes, Tarts, Cake jars.
PRICE RANGE: Starting from Rs.75/- (cost depends on quantity and customisation)
INSTAGRAM: @the_wired_whisk
2. Itswhipped
This Bengaluru-based home bakery was started by a mother-daughters trio. Their speciality lies in making 100% eggless baked items. Self-taught and trained, this trio leaves no stone unturned in curating some of the best cakes for their customers. Dedication towards managing their quality is something Itswhipped is well-known for.
PRODUCTS: Layered cakes, Bento cakes, Cupcakes, Desserts and a whole range of savoury bread.
PRICE RANGE: Rs.150/- onwards sweets: Rs.400/-
Instagram: @itswhipped
3 .Bakespells
With an intention to make delicious food affordable, this home bakery in Chennai started its business last year. FSSAI certified Bakespells curates some amazing desserts and cakes for every occasion. Not only is it delicious, but their products are also affordable, making them lighter on our pocket. From customised cakes to classic fudge brownies, this bakery does it all.
PRODUCTS: Cakes, Cupcakes, Brownies.
PRICE RANGE: Rs.40/- to Rs.3500/-
INSTAGRAM: @bakespells
4. The Cupcake Window
Located in Hyderabad, The Cupcake Window is a home based bakery born out of sheer passion and love for desserts, everything that goes out of their kitchen is packed with flavour and finesse. They specialise in a range of buttercream customised cakes and don't believe in using fondant as a primary medium of customisation. From beautiful layered cakes to the perfect theme of cartoons for your kids, the cupcake window has it all.
PRODUCTS: Cupcakes, Cakes and Brownies.
PRICE RANGE: Rs. 500/- for cupcakes Rs. 1,400/- for cakes
INSTAGRAM: @thecupcakewindow
5. BAKE YOUR OWN BROWNIES
Located in Delhi this home bakery is a perfect blend of perfection and quality. Bake your own brownies is a boutique bakery customising designer cakes and bakes. They expertise in desert table setups for birthdays, anniversaries and weddings.
PRODUCTS: Cakes, bakes, hampers
PRICE RANGE: Rs.1500/- per kg
INSTAGRAM: @BAKEYOUROWNBROWNIES
6 . SISTER'S CAKE STUDIO
Sister's Cake Studio located in Dehradun was started by a talented sister duo with a flair for baking. The youngster is a former professional pastry chef who started her own business and makes sure to deliver some of the best cakes for her customers.
PRODUCTS: Bakes, Cupcakes, Cakes and desserts
PRICE RANGE: Rs.260/-
INSTAGRAM: @sisterscakestudio
7. CAKEATOUILLE
Based out of Green Park, Delhi, Cakeatouile is a custom cake boutique specialising in eggless cakes and cupcakes with whimsical decorations. Theme based cakes are one of their top sellers. Their cakes are handcrafted and best picked ingredients are used to make the cake you desire. From simple cakes to absolutely decked up ones, Cakeatouille gets them all right.
See Also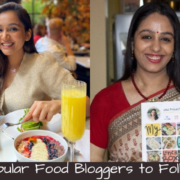 PRODUCTS: Cakes,Cupcakes
PRICE RANGE: Rs.1950/- to Rs.2250/- per kg.
INSTAGRAM: @cakeatouille
8 .PEACH STREET BAKERY
Located in Gurugram, Peach Street is a brand that looks to provide desserts that comfort your soul. Mom(Bobby) and daughter(Evani) started it during the first lockdown to share Hearty Meals and desserts with family and friends.
"Good food can make just about anything and anyone feel better and happier!" says Evani.
Their entire menu is food that is Ooey, Gooey and Delicious. Monster Cookies Cakes are their bestsellers on the menu and their favourite thing to make as well.
PRODUCTS: Monster cookies, Cheesecakes, Loafs, Celebration cakes
(all can be customised)
PRICE RANGE: Rs.295/- to Rs.1700/-
INSTAGRAM: @peachstreetbyevani
9 .OH SUGAR
Located in Ahmedabad, Oh Sugar is a home bakery that was started with pure love for baking. Creativity is something this brand never misses out on and taste is something customers tend to never forget. From passion to purpose this bakery fulfills all your baking needs.
PRODUCTS: Cakes, Cupcakes
PRICE RANGE: Rs.50/- depends on customisation
INSTAGRAM: oh_sugar._