Kamal Haasan Trending now
In conversation with the living legend of the Indian film industry, Kamal Haasan, Sinduri Vuppala gets you a peep into every facet of the actor's multi-dimensional personality.
A glimpse of the ACTOR
Over the years, we have seen Kamal Hassan donning so many roles, which role have you enjoyed pulling off the most?
In any role I take, I put the best part of me in it with all earnestness, that is the real me! I am earnest about what I do, otherwise, I don't do it! I won't do anything that I do not comfortable doing. Therefore, I went into politics because I felt being outside of it makes me uncomfortable.
In your upcoming film Vikram, also starring Vijau Sethupathi and Fahad Faasil in key roles, the audiences are expecting a power-packed film.
There is enough power to sustain [laughs]. The luminance is there, but I think the power packing will have to be done by the audience and that, we are looking forward to! We are bright lights [laughs], however, we need your electricity(the audience's) to burn bright.
The first-look poster of Vikram featuring the unique trio piqued the interest of the audience. How was it working with Fahad and Vijay the young prodigy's in the industry?
It is really amazing to get so much admiration and love from your co-workers instead of mere, pure competition. They love me, and they love themselves, so they'll take care of themselves, I just have to take care of myself.
I don't have to reinvent myself. I'll have to only re-introduce myself because public memory is very short.
You also have the most anticipated film Indian-2. Tell us a little about this project. How does it feel to be reuniting with director Shankar after almost 20 years?
Right now, we are with Vikram fever. I'm very sure that we will commence work soon.
Bigg Boss has catapulted you to a whole new level of fame, your wit and humour have won hearts season after season. How special is Bigg Boss to you? What is the best and worst part of hosting this reality show?
I received a lot of criticism when I agreed to do or even started planning to do Bigg Boss. Some of my best friends, well-wishers, and admirers held my hand earnestly and said 'Do not do this!' and I was in doubt. However, I had given my word, and Vijay TV has been very close to me, and I decided to not go back on my word.
I received a lot of criticism when I agreed to do or even started planning to do Bigg Boss. 
The reason for which I went into Bigg Boss was proven within the first week itself. Talking to so many people at the same time, was also a political requirement for me. I found a fantastic digital propaganda podium! Of course, as a television channel, we had our limitations and I couldn't be talking politics all the time, but I got the message through. Every weekend on Bigg Boss is equal to about fifty political meetings.
Although, in a political meeting, you'll talk pure politics and it will be hard-hitting but over a period of eight weeks, I did lots of propaganda for my party on our ideology and goals. If I had to do the same the old fashioned way I would have to go all over the state with a megaphone and this platform is equal to 200 times more. So I think I chose well, and I was received well.
A glimpse of the POLITICIAN
It has been five years since the Tamil industry's demi-god has become a politician. What are your plans and strategies as a politician?
I am not accepting the position of a demi-god, being a rationalist (laughs). I would like to be called a star, an actor, a movie hero, but not a demi-god, because I am in denial. I hate three letter words (laughs), similar to how people like four letter words, I dislike three letter words. One of them (God) is what you mentioned. I don't mention it in my life!
People should know where I come from. I don't like to live a life in secrecy and talk about something else in public. Therefore, about politics, yes I have many ideas. It's high time the world looks at politics differently. Ideology is great; ideologies have their strengths and weaknesses. However, the ultimate should be people. Therefore, one should choose the best of all ideologies.
You are known to be a wordsmith and now given your charm and relevance on Bigg Boss you have managed to lure and win the hearts of young audiences as young as 15 and 16 year olds. Will this be an added advantage going forward?
We are in a vantage position now to look at politics with a new understanding and eyes. Now we'll have to look at it, from the reason why the idea of politicking came into our mind. Above all, politics should strictly and seriously include the welfare of the world, the ground we stand on.
I am very proud to have a man amongst us like Elon Musk, but let us not think of colonizing Mars and Moon, and forget about the only house we have as of now in the whole universe. Politics should also think about that.
Once again, I quote my favourite hero in politics, "Nature can provide for every man's need but not even for one man's greed."
Your emotional packed speeches and knifelike language have earned you millions of followers on social media. Will Kamal Haasan reinvent himself for the 2024 battleground?
I don't have to reinvent myself. You discovered me [laughs]. So, there is no reinvention here, I was already there and you discovered me. I'll only have to re-introduce myself because public memory is very short.
A glimpse of the MAN:
Its been more than 60 years in the acting industry, what is the fondest memory you have when you look back?
See Also
I came to this industry when I was four, or three years to be precise, and experience is nothing but the company you keep. I've had the greatest company; the greatest teachers and those are my fondest memories especially what I have learnt over the years taking precedence. I'm grateful that all my education has been extra-mural, outside the walls of the universities. I got equivalent quality and knowledge and I had paid nothing. In fact, I was paid for learning. I'll never forget that, I remember that gift with fondness.
Tell us some more about your recently launched fashion line 'KH House of Khaddar.' Your collection made its debut at the Paris Fashion Week?
People are still skeptical. Especially, peers in the business think 'Oh! Khaddar has this limitations.' This cloth that has been neglected like the talents of India, which only now the West understands and uses.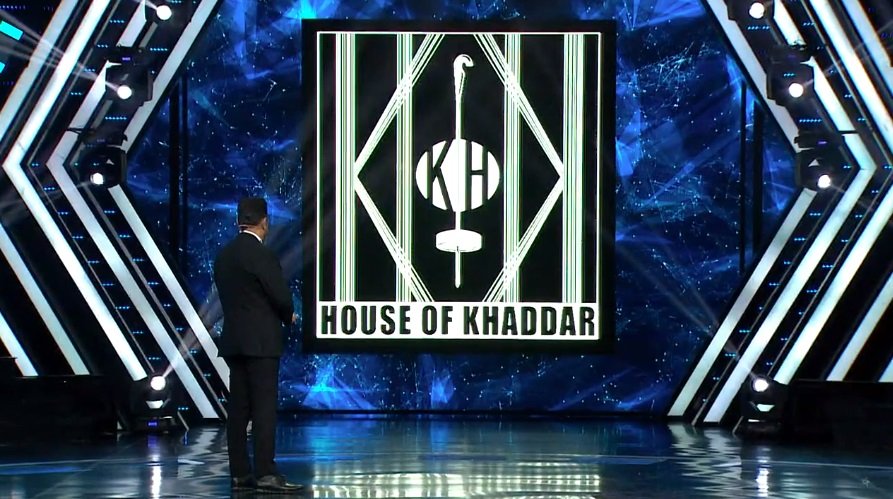 There will be a time when khaddar will become an international cloth competing with linen and Egyptian cotton around the world. The true East India Company has started the business.
There will be a time when khaddar will become an international cloth competing with linen and Egyptian cotton around the world.
What is fashion according to you? What are your future plans for the brand?
I came from a village and my ideologies were based and built from there. But, it slowly got influenced by West, North, East and South and I am a compilation of the company I kept. So, my fashion house will reflect that. We want to bring in the designer, Amritha, and more talents, more artists into it. We really don't know which direction, but we know whatever direction it's going to be fantastic, the journey is going to be very long.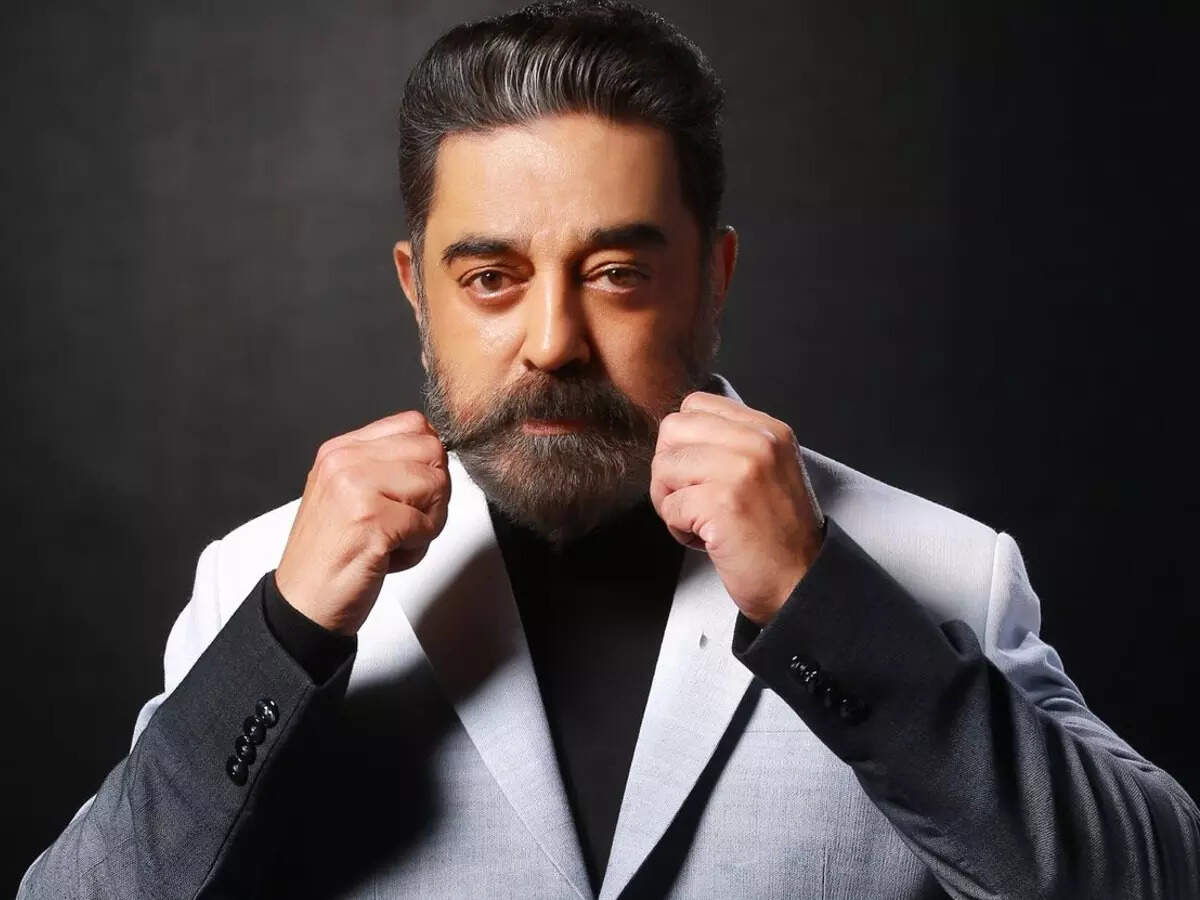 You are all set to enter the world of Metaverse and will soon become the first Indian artist to have his own digital avatar in the metaverse. Tell us more about your association with Fantico. Will your world have Tamil influences?
Basically, my eyes! People recognize me by my eyes. My world is Tamil, and that can never be changed, even if I live on the moon. I will bring and add diversity to the unity of the country.
In Fantino, it is very rare that your partners have equal enthusiasm. They either join having little or no experience or enthusiasm, or money, there's never a balance. But this is the first time I am coming across partners who have the same enthusiasm as me, and above all enough money to realize dreams.
Finally, does Kamal Haasan go to bed a content man each night?
Being content is enjoying when you are aware and awake. I dream about the next day's contentment when I sleep. But usually, I go to sleep tired. Contendness comes after, probably in the morning when you are sipping tea. That is the time you really think, I work hard to go to sleep as soon as I hit the bed. That's a gift that my friends and people who work with me have given me. If things keep going wrong, people lose sleep. I've never lost sleep over anything.
I've never lost sleep over anything.