Learning through life's highs and lows – Abhimanyu Dasani
Abhimanyu Dasani is a Bollywood actor who made his debut with Vasan Bala's action comedy film Mard Ko Dard Nahi Hota. Dasani started his career by assisting director Rohan Sippy on Dum Maaro Dum and Nautanki Saala. His performance in the film Meenakshi Sundareshwar was highly appreciated. He is the son of notable Indian actress Bhagyashree. Abhimanyu's latest film Nikamma, is a remake of Nani's Telugu film Middle Class Abbayi [2017]. In a candid conversation he talks with Lipika Varma about his journey as an actor, his upcoming films and more…
On Films-
Nani wants his films to be remade by Hindi stars as he feels his films will reach everywhere around the globe? How does it feel working on a remake of his film?
I would really like Nani to watch the Hindi remake. We are really eager and are looking forward to his feedback, and his thoughts on the film.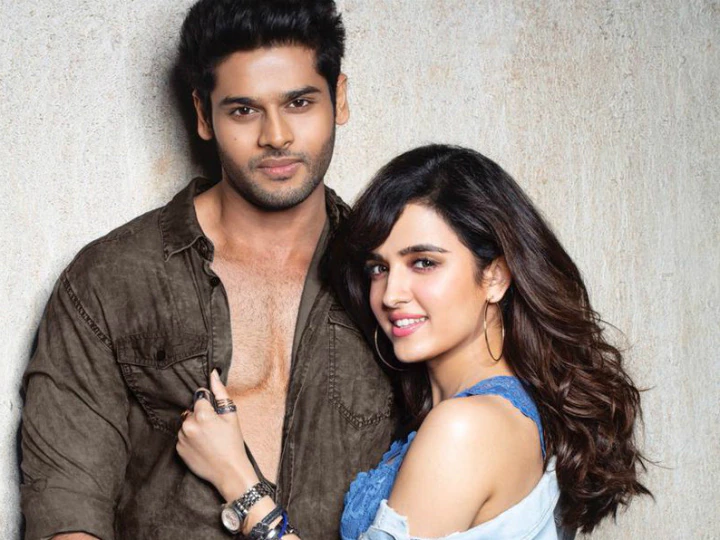 Are you incredibly lucky or selective to get films of different genres?
I had to forgo and say no to many films! For that, you need to have patience, self-confidence and the people around you have to be patient as well and have faith in you. I want to do excellent work and leave a legacy behind, for me it is not about being the hot topic for the next few months, or about jumping on trends. I am grateful and enthusiastic to have this role and want to push this further.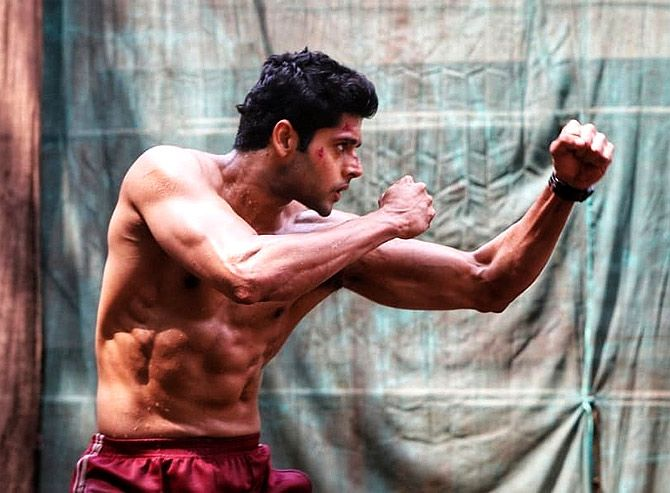 Most of the star kids have debuted with Salman Khan's production, why did you not get that chance?
I did not get any offers from anybody, and I believe in standing on my own feet. He is also one of the people I want to make proud. He wanted to do an action commercial film, so when I was signing this film, in my mind that thought kept running, so I went and showed him the trailer. I was surprised to see his post after I returned home from having dinner with him. My phone went wild, when his post went viral.
When did you first meet Salman Khan? Any nostalgic memories you would like to share?
I met him in my childhood. We have travelled half the world together, and we have a special bond. He is extremely protective about my mom.
Are you doing any film with Salman Khan?
As of now, there is nothing. But hopefully we will work together; everyone wants to collaborate with him in his career. So, if I get a chance I will take that opportunity.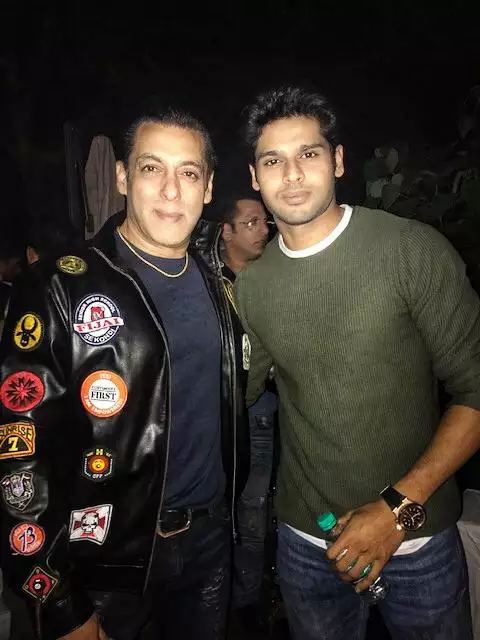 On parents and family
How do your parents feel about your success?
I have always worked hard. My mom is happy, proud, supportive and in tears too. I have always wanted to make my parents proud in all my work and achievements, and this is one of many films that my parents wanted to see me in.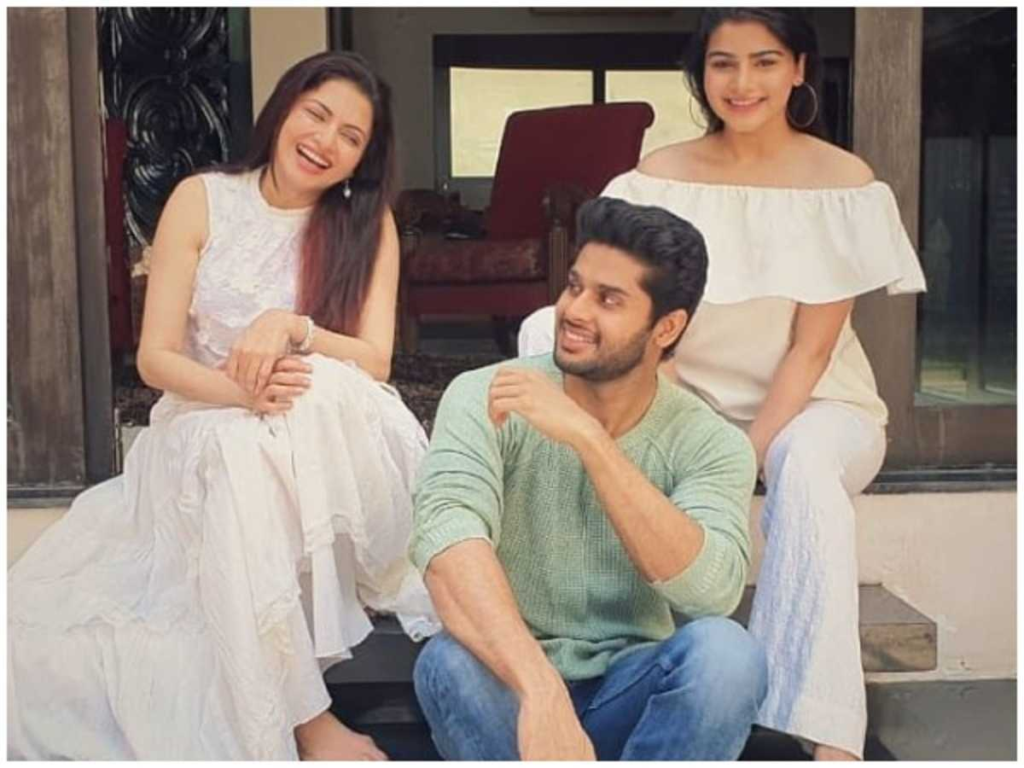 How does it feel seeing your parents as real Jodi on TV?
The entire process of them going for the shoot, spending time together, coming back home and sharing stories like little children makes me so happy and excited for them. I saw them working really hard, and I am genuinely grateful!
Were any secrets revealed to you through this show?
No, not at all. They are close to us [kids]. We know a lot about each other and trust each other more than anything.
What strengths have you imbibed from your mother?
The most important thing is that, whatever I know is only because of my mother. Like the saying goes –The seeds do not fall far from the tree, I hope I can be a fraction or a glimpse of the person that she is. She is my strength!
Whose quality of patience have you inherited, from your mom or dad?
Patience, I have definitely inherited from mom, actually my patience is a little more. I am the most patient in the house.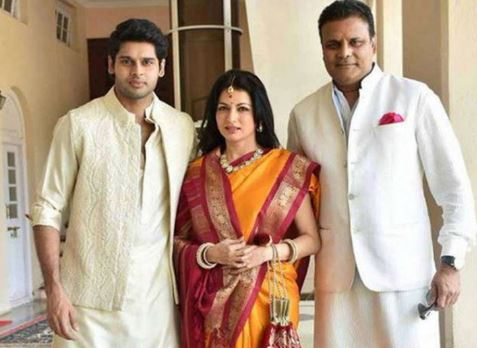 A young lad to have patience. How did this happen?
See Also
Life teaches you, although I am still learning. I have been through a lot during my short life span.
Your mom is well known in the South. Will you tread in her footsteps and do few South films?
I would love to do South films. I signed up for Meenakshi Sundareshwar in 2019. It was my first step to show that I can carry that image. I was always influenced by various South stars- Alu Arjun, Nani and a lot of actors from Malayalam cinema, Fahad and so many more.
You must have seen highs and lows. Are highs difficult to maintain?
My friends and family keep me grounded, maintaining my highs as you said, is really not easy. I am grounded to reality only because of my friends and family.
What are your upcoming films?
My next two films are Nikamma, and Aankh Micholi. I am excited for both these films, they are quite different. I got excited playing these characters, as they are extremely challenging I hope I can convince people that this is not the same individual playing different characters.
Is Aankh Micholi a remake of Rakesh Roshan's yester-year film?
It is not a remake. It is based on Umesh sir's play and is a laughter riot and a family entertainer. For a few years, family comedy films were missing, but this can be watched with our grandparents and parents. It surely is a clean, fun family movie.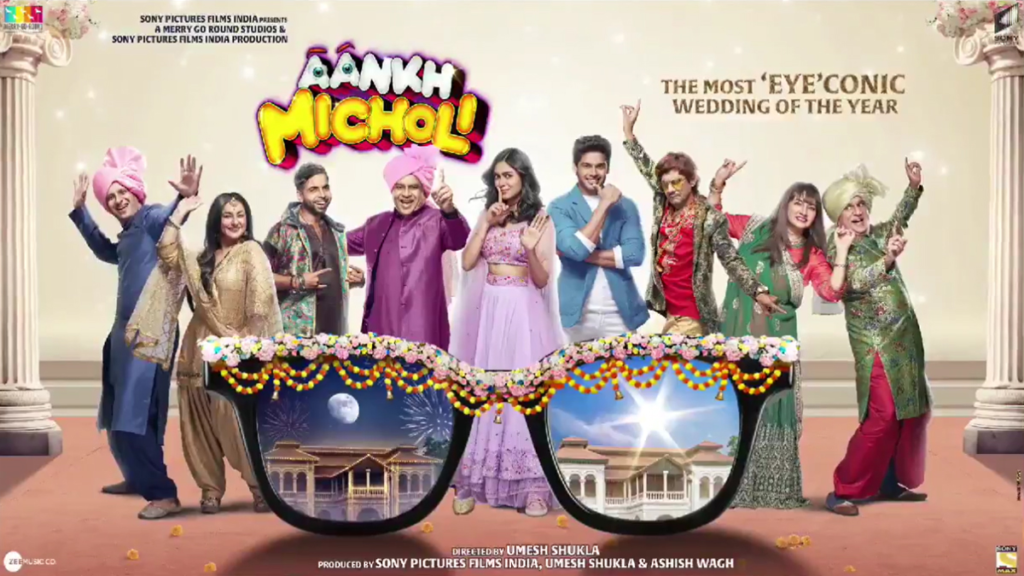 Performing comedy roles is extremely tough. How good are you with comedy?
For Aankh Micholi, my star cast is so amazing that I just wanted to be on the set even if it was an off day. It was a great learning experience for me, observing and working with Sharman Joshi sir, Divya Dutta, Paresh Rawal sir, and Vijay Raz. All the masala that I learned from them, I used in my performance, as far as comedy timing is concerned- it was just reacting and I like to be in the moment and that is important in comedy.