Lil' Goodness: Your Daily Dose of Goodness
Concerned with the unhealthy eating habits of children across India, Bangalore based food and nutrition brand Lil' Goodness seeks to transform how kids in India consume snacks. By providing a range of healthy choices, they aim to bring a daily dose of goodness and health into their lives. Rashmi Gopal Rao gives us an insight into the rising start-up.
Founded by IIM Calcutta alumnus Harshavardhan and nutrition expert Pariksha Rao, Lil Goodness believes in using technology to solve health and nutrition problems. While Harshavardhan was formerly associated with the Tata Group, where he was responsible for setting and scaling up the Tata Health business in its formative years, Pariksha Rao holds a Doctorate in nutrition with over 15 years of experience in nutrition and wellness. "We connected over our shared vision and passion for creating India's first kids' food and nutrition start-up and aim to touch at least 10 million kids over the next 2 years. It was out of this passion that Lil' Goodness was born," says Harshavardhan.
Their objective is twofold: to combat the growing nutritional deficiencies alongside fussy eating behaviours of young children.
A Lil' Goodness for the lil' ones
The duo firmly believes in the importance of good eating habits in the early years. According to them, healthy choices should not compromise on taste; hence their focus on making traditionally popular snacks more wholesome and healthier. As the team notes, kids want taste and variety, with parents focusing on aspects of health. Through their products, Lil' Goodness hopes to strike a balance.
While the company was formally incorporated in February 2018, full-fledged work began in July 2019 and the products were first introduced in March 2020. Popular items such as the veggie crackers were launched in May 2020, while the multigrain teff puffs were launched in 2021. "We launched our website in March 2021 and that has yielded very good results, with sales matching or sometimes even performing from e-commerce websites," says Harshavardhan.
The product range
Products from their range focus on the nutritional gaps they wish to target. Items such as the multigrain puffs and veggie crackers contain no trans-fat, palm oil, or added colours and preservatives. Instead, they are made with real vegetables, and teff, an East African superfood grain that provides ample of vitamins and protein.
Apart from this, they also have products like prebiotic chocolates, B12 Jaggery and teff flour, which you can add to your daily diet. "Our prebiotic chocolates are most popular. The recently launched B12 jaggery is also the fastest growing. In fact, we have sold nearly 70,000 sachets within 45 days of launch. The multigrain teff puffs have also done phenomenally well; within 6 weeks of launch we have sold around 20,000 packs, even with the restrictions around offline sales" says Harshavardhan, mentioning that they have launched products, both online and offline, in Bangalore, Delhi, Mumbai and Hyderabad.
Differentiating factors
The Lil' Goodness product prototypes are manufactured at their micro-facility, where prototyping and standardization of recipes is also done. Standardised recipes are scaled up at contract manufacturers. The third-party manufacturers follow standard processes and controls established by the brand after extensive research, trials, and quality controls. "We audit all our contract manufacturers to ensure adherence to quality controls and process standards. Most of our third-party suppliers are located in Bangalore," says Harshavardhan.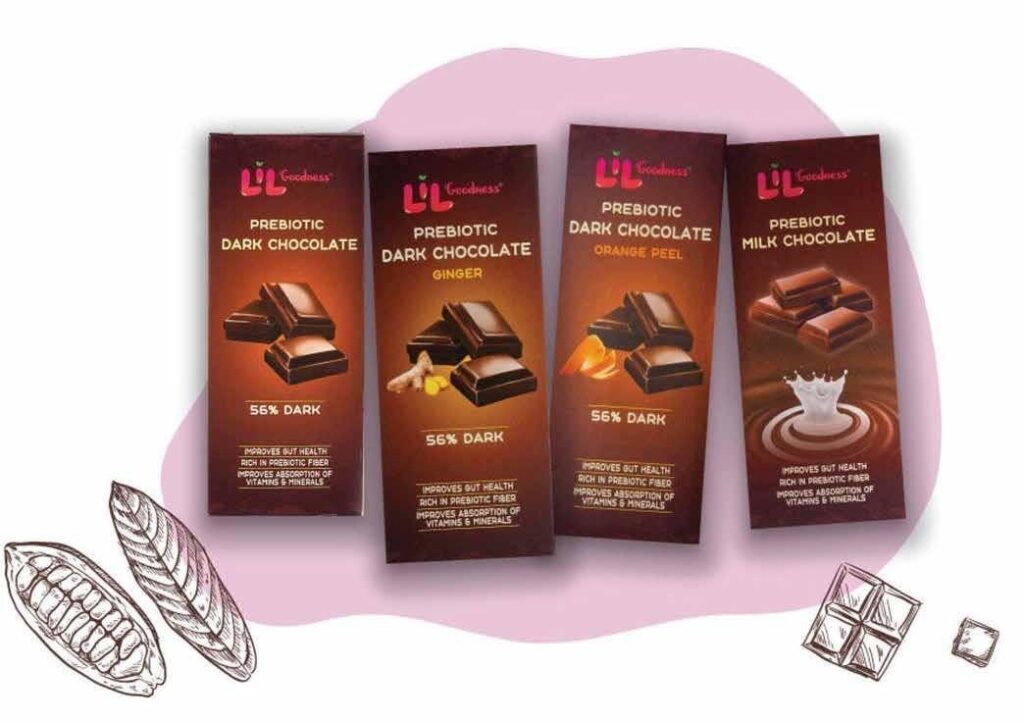 While there are competitors in this space, Harshavardhan believes they have cracked the code of taste and health in the form of exciting snacks. The team also plans to build a 'Goodness' circle around their consumers for all their food, nutrition and inner health needs through a platform that engages with them on key health issues.
Looking ahead
Currently, Lil' Goodness is launching some exciting new products, based on consumer feedback. "We are working on launching an immunity box for kids where we will have tasty yet nutritious snacking options, enhanced by active ingredients like curcumin. We feel that it will be the most ideal gifting box in these times.
Nutritional deficiencies of Vitamin B, C, and D and minerals like Zinc, Calcium and Iron, along with protein deficiencies and an excess of unhealthy fats and carbs affects at least 100 million kids in India.
We are also working on an entire product line based on the use of pre and probiotics in daily snacking, using natural ingredients," adds Harshavardhan. While there are a lot of products in the market promising health benefits, they have questionable claims. According to Harshvardhan, the key was to find more effective ways to communicate the benefits of their products, which are designed and tested based on scientifically validated principles. While offline retail has been a strong pillar for their growth, consumption has been shifting online and closer to home. The team is working on ensuring a strong presence in the right stores and closer to home.
Contact :
Website: https://lilgoodness.com/
Contact: +91 8971958284
Email: feedback@lilgoodness.com
Where: Happytizers Private Limited, S3/301, Greenwood Regency Sarjapur Road, Bengaluru-560035 Karnataka, INDIA
Also available on: Amazon, Big Basket, Flipkart.