Pet Love: Influencers Edition
From following Instagram trends with their dogs to pampering them with utmost care and affection, these influencers ace their pet parent game. In conversation with Avanthika Reddy, famous influencers share the fantastic bonds they have with their pets.
DIVYANSHI TRIPATHI, Influencer, Mumbai
INSTAGRAM: @DIVYANSHITRIPATHII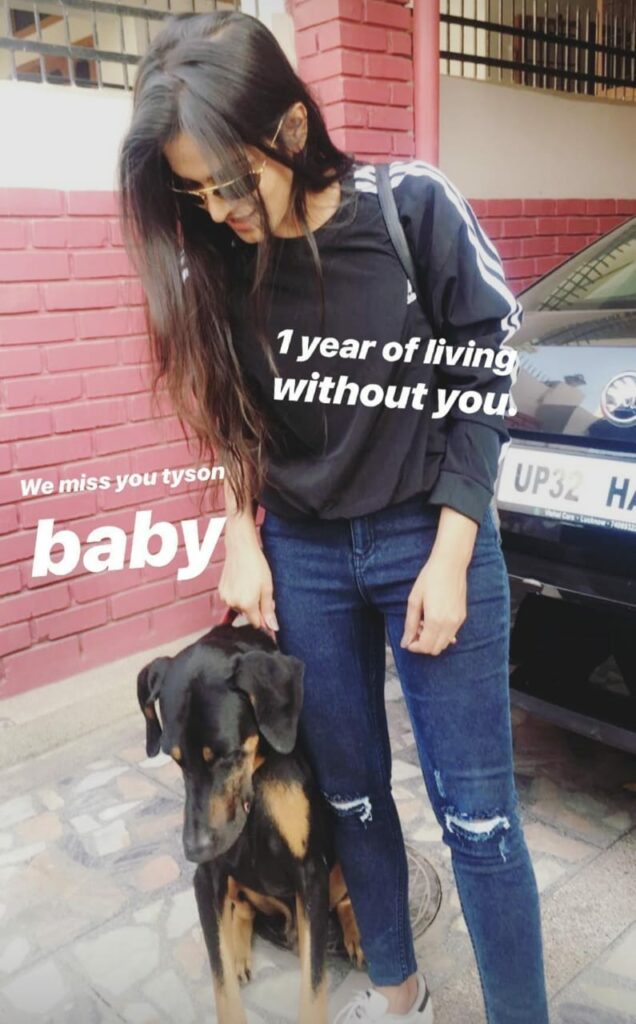 Since she was a kid, Instagram influencer Divyanshi Tripathi has wished for a dog. In Summer 2013, sweet little Oreo entered her life. Oreo was a gift to her from her school friend and since the time she opened the basket and saw his shiny little eyes, Oreo has given her memories she would cherish for life.
Oreo is a 8 year old handsome hunk and Leo, her german shepherd is 3 years old.
"Dogs came into my life at a very early age and they made me experience a side of me that I never knew existed," says Divyanshi.
She learnt the great task of being responsible, she learnt to care for their food more than hers. She realised very quickly that owning a dog isn't just cute pictures and playing fetch; it was bonding and learning valuable lessons like trust and empathy.
"I feel dogs bring a sense of calm and are a reflection of spreading unconditional love. I love being around pets and people who love pets," says Divyanshi.
SINDHU KATIE, Content Creator, Hyderabad
INSTAGRAM: @sindhu.katike
Olaf, a 3-year-old Shih Tzu and Khaleesi, a 1-year-old Indie are the most joyous part of Sindhu's life. Sindhu was always fond of having pets, but her folks at home didn't allow her to own one. On her father's 50th birthday she decided to surprise him with a dog. That is when she found Olaf, curling up in the corner of a cage at a pet store.
"Olaf was happily a part of us. I love the movie Frozen. It is close to my heart because the bond that the two sisters share, reminds me of my own sister. In the movie Olaf says, 'Some people are worth melting for.' When he settled in my arms it reminded me of that," says Sindhu.
Khaleesi came into her life with a beautiful story. A dog in their community gave birth to a dozen puppies but the community members were not okay with it and informed the municipality. In a strong urge to provide them with a good home, she got them to her house. All the puppies were adopted, but one stayed back as it didn't have a limb.
"I always felt like she was a fighter and named her Khaleesi," says Sindhu.
A lot of people took her but returned her and after almost 3 months my sister's friend came up to adopt her. This time she wasn't returned, in fact, she was adopted into a family that was surely going to take fabulous care of her.
"In this process, I have decided I'm never going to buy a dog again; it'll only be adopted. The happiness they give us after returning home from a tiring day is inexpressible. I'll always be there for them and with them. It takes a lot more than just being a dog lover to take care of a dog," Sindhu believes
PRIYA BHATIA, Fashion Content Creator, Hyderabad
INSTAGRAM: @priyabhatiaa
"He makes my heart full and gives meaning to my life and I wouldn't trade this for anything in this world," says Priya Bhatia, super cool dog mom to Leo, a two-year-old Shih Tzu. She first met Leo in Summer 2019 when her life was falling apart. "Leo is everything I ever wanted. He makes me a better person and fills my life with so much love," says Priya.
Taking care of a pooch is a roller coaster ride to say the least. Right from food to meds, everything requires attention to detail, but according to Priya, it is all worth it when she comes home to her furry baby eagerly waiting for her, tail wagging full speed!
VAKSHIKA, Model, Hyderabad
INSTAGRAM: @_.vakshika._
Vakshika and her Indie pup Shiro share a special bond. Vakshika adopted Shiro when he was 2 months old and since then Shiro has become the most significant part of her life. Being a full time model and a content creator, Vakshika always comes back home to her cheerleader, Shiro.
See Also

"He is my biggest stress buster and always keeps me active," says Vakshika, adding, "Adopting him was one of my best decisions; I am extremely lucky to have found him." Pets can create miracles in your life, Vakshika believes. "They can make your bad days a little better, and teach you responsibility. Shiro is my little ray of hope," shares the youngster.
SHARMILA SETTIGAR
INSTAGRAM: TOKYO: @MINIJHALLIPATHAAKA
SHARMILA: @JHALLIPATHAAKA
Finding Tokyo was a story to tell. Sharmila says "Post midnight during our nightly feeding walks for the strays in and around our area, we heard a puppy howling in vain. We found her stuck on the higher floors of an under construction tower in my residential complex. We tried to catch her to get her down where her biological mom was waiting for her with her other tiny siblings but I believe the security guards spooked her which resulted in her running for her life only to fall 12 floors down through the bathroom duct. I ran down the steps fearing the worst. But there she lay still with her beautiful green eyes blinking back at me, silently asking for help. I rescued and nursed her back to health, the vet called her a miracle baby because she came out of that incident with no internal injuries and 4 days later my husband and I decided to adopt her when she was about 2 months old. That's how she actually got her name Tokyo – from the character in Money Heist, who comes out of any situation boldly and fearlessly." she exclaims.
Growing up with pedigree dogs all her life, Tokyo was indeed something new for her. With Tokyo entering her life, she felt they were bound to find each other and since then they've been the perfect match for each other. Tokyo is a star too, He has been the first indie dog to be featured on Dogsofinstagram and has his own fandom on instagram.
Tokyo is a great communicator and also loves to exercise and keep herself physically active.
"Well, she has taught me how compassionate and smart Indie's are, sometimes even more so than other pedigree dogs of her age. Nevertheless, every dog is special and has a purpose – She came with a purpose of being an advocate for her own kind i.e, Indie's and their adoptions. Because every dog deserves a home but not every home deserves a dog.
My relationship with Tokyo has taught me that where there is love and faith, anything is possible. Most importantly, we aim at leaving this planet better for the dogs who have no one to call their own than we found it." Sharmila says.
Sharmila Shettigar, Networking Success Strategist, Mumbai.