Books include a variety of genres, from thrillers to educational, and are designed to thrill, motivate, and help us gain a better understanding of the world. Self-help books are written by well-known researchers and authors to assist the reader in expressing their viewpoint on problem-solving. Self-help books can be used to explore habit formation, emotional growth, and motivation. These are some of the most popular self-help books that will assist us in setting better goals.
1). Alchemist-Paulo Coelho
The Alchemist is one of the popular best-selling novels written by Paulo Coelho. The story is about a shepherd boy who travels from his homeland to the Egyptian desert in search of a treasure that is buried under the Pyramids. Although the journey is not easy, he goes through some hurdles. If you are a first-time reader, then it is a great book, to begin with. The book teaches us that no matter how many obstacles we face in our lives, we should never give up.
Price of the book: Rs 238/-
2) Atomic Habits-James Clear
Atomic Habits can be a life-changing book because it discusses the compound effect of taking hundreds of small decisions in your daily routine, which will impact your life. It also has inspiring stories of Olympic gold medal winners, CEOs, and scientists. The author James Clear has spent years studying habits and their benefits. This book is a perfect guide that will help you set those big goals in life by taking the smaller steps.
Price of the book: Rs 295/-
3) Ikigai- Hector Garcia and Francesc Miralles
The International bestseller, Ikigai is a Japanese word for 'A reason to live.' This book will help you find your Ikigai which is linked to living longer. We all have a purpose in this world, and we must find it and with the help of Ikigai, you can get there and make every day of your life joyful. There are simple secrets, and studies involved in this book that will help us to live a happy life.
Price of the book- Rs 298/-
4) Psychology of Money- Morgan Housel
The psychology of Money is all about how you behave and lessons on doing well with money. The author Morgan Housel shares 19 short stories which explain the strange ways people think about money and how to manage money, invest it, and make better decisions with money.
Price of the book- Rs 274/-
5) Inner Engineering- Sadhguru
Inner Engineering written by Sadhguru introduces the concepts of power practice to align the mind and body with energies within and around us. The book is a great tool to improve your intelligence and create a world of limitless possibilities. These power practices were developed by Sadhuguru himself over several years.
Price of the book- Rs 220/-
6) Power of Positive Thinking- Norman Vincent Peale
The International bestseller- Power of Positive Thinking has inspired millions of people to lead a fulfilling life. The book teaches us about the application of spiritual techniques which helps overcome defeat and gain confidence. When we have good confidence, success and joy follow, the methods mentioned in this book are simple yet effective.
Price of the book: Rs 112/-
7) The Power of Subconscious Mind- Joseph Murphy
The Power of Subconscious Mind is a great book to gift to your loved ones. Joseph Murphy has written this book in such a way that it helps us to improve our relationships, and health and harness our inner strength. The book balances the topics in both spiritual and scientific ways. It is a great guide to understanding and learning about our subconscious mind and how to control it. The book has sold millions of copies across the world and changed the lives of many people.
Price of the book: Rs 115/-
See Also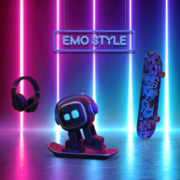 8) Deep Work- Cal Newport
Deep work is an amazing book that helps to stay focused during our working time. Cal Newport discusses how professionals sort out their priorities and focus on the work which is free from other distractions like technology, social media, and other aspects. By reading this book, you can learn how to stay productive and deliver efficient work. It also helps to improve our working abilities and helps us to remain focused.
Price of the book: Rs 339/-
9) Make your Bed- William H. McRaven
Make your Bed has sold millions of copies across the world and inspired readers to achieve more in their lives. The words of encouragement written by Admiral William H. McRaven who has served in the Navy for 37 years, provides simple and effective wisdom to the readers.
The video of his speech went viral on the internet in which he discusses 10 life-changing principles that he learned during his service time. Admiral William tells us about those 10 lessons and how they helped him in overcoming challenges and how we can use them in our daily lives.
Price of the book: Rs 191/-
10) The Power of Now- Eckhart Tolle
The Power of Now is one of the popular spiritual books and it tells us about how staying in the present moment is important. The concept of self-reflection and being present in the moment is explained with simple exercises which have amazing benefits. The book gives us a great idea about relaxing, meditation, and spending time in nature.
Price of the book: Rs 260/-
Conclusion: These are some of the popular self-help books that will aid you in a great way to shape your life and guide you toward your purpose. There are other books like 7 Habits of Highly Effective People by Stephen R.Covey, Think and Grow Rich by Napoleon hill, and How to Win Friends and Influence People, by Dale Carnegie which are quite popular.