Products Pick – August 2023
Shoonyaakar Bhumija hair
Bhumija hair oil is a 100% natural Ayurvedic hair oil, comprising 30 natural herbs and cold-pressed oils. The infusion of Ayurvedic herbs works wonderfully on stimulating hair growth and regulating hair fall and dandruff. This natural oil deeply conditions the scalp and reduces dryness and breakage. Formulated through traditional ways, this chemical-free hair oil is completely safe to use. Ideally, use this oil twice or thrice a week to enhance your hair quality by making it stronger and healthier.
Price: 699
Jivraj9 Premium Tea
Give your taste buds the royal treatment and strengthen your immunity with Jivraj9 Premium Tea's relaxing aroma. The rich flavoursome tea is made from premium tea leaves that are handpicked from Assam's Tea Gardens. Offering a whole array of options like instant mixes, ice teas, coffees and tea dust, the masala premixes teas from Jivraj9 are ideal for those who are always on the go. The sachet is a blend of exotic tea and is available in flavours like cardamom, ginger, lemon grass and masala. All you have to do is add some hot water and you have your perfect cup of tea ready. We would also recommend trying their CTC tea leaf powder which is an absolutely must-try. The brew and taste is simply perfect and is sure to appeal to even the fussiest tea drinker. This is a product all tea connoisseurs will enjoy.
Price: 730
Clothing by Indian Garage Co
Indian Garage Co is an apparel brand that redefines chic fashion for modern men. From daily wear shirts to versatile cargo, comfy shorts, co-ords to joggers they cater to the diverse fashion needs of today's urban man. Their range lets your experiment with various styles and helps you have a wardrobe that effortlessly adapts to ever-changing lifestyles and occasions. Whether it is a lazy day at the beach or a casual dinner with friends, you will never be out of options to pick from.
Price: Rs 699 onwards
BIE All-in-one Under Eye Gel
Say goodbye to multiple under-eye concerns with BiE's revolutionary All-in-One Under Eye Gel. Designed to target a range of eye area issues in one powerful treatment, this gel delivers coveted results that will leave you feeling refreshed and rejuvenated. From dark circles, puffiness, fine lines, wrinkles, and crow's feet, this product not only combats all concerns effectively but also provides a cooling effect on the eyes. This gel infused with gold and silver leaf is soothing and can be used on lip lids as well. Use this every morning and night for the best results.
Price: Rs 1099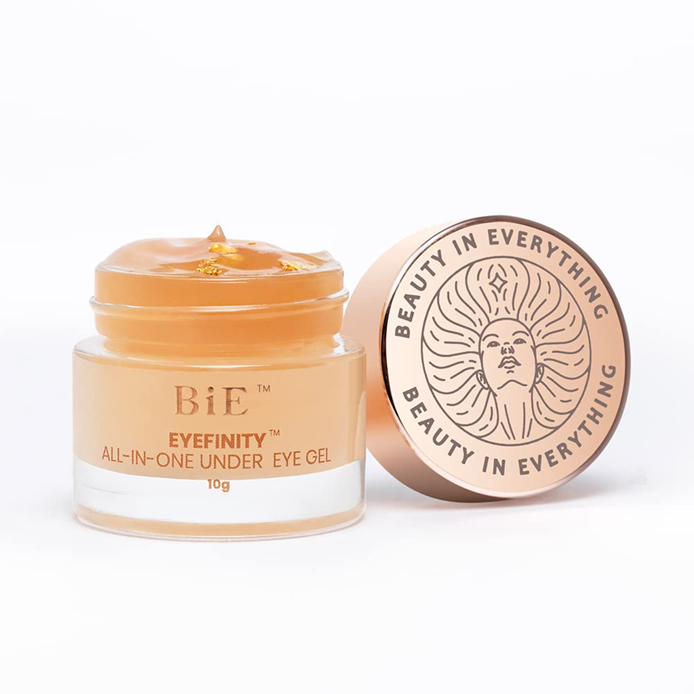 Wearified Soft Focus Buildable Blush
The Wearified Soft Focus Buildable Blush is a finely milled, pigmented powder that will add a flush of colour to your look. This lightweight, long-lasting formula has a soft velvet matte finish that will leave your skin looking luminous through the shades formulated to work well across all skin tones. You can use just a touch of this for a natural flush or play it up for a more dramatic, colourful look. The blush comes enriched with hyaluronic Acid and mango butter, nourishing your skin while adding its tint to your face.
Price: Rs 799