Want to shift to chemical-free products? Kimaya Sahasrabuddhe gives you a list of completely new organic products that enhance both your skin and overall health and wellbeing.
1.Healthy Superfood Gift Hamper
By Nature
Price: Rs 1125
A few years ago, the idea of wellness seemed like a luxury in India. But today, it's a preference. Growing awareness about self-care has led to customers actively paying attention to their well-being. The By Nature Superfood gift box comes packed with immunity gummies, pumpkin seeds, cacao nibs, chia seeds, rolled oats and Himalayan salt, and more.  The ingredients used are natural and pure and the box makes a great gift for the health-conscious. If you are bored of gifting the usual sweet boxes and nuts, this hamper comes in as a creative and healthy option.
2.Plant-Based Beauty Range
One life
Price: Rs 849
Onelife is a flagship brand of Onelife Nutriscience Pvt Ltd. It is backed by Wipro Consumer Care Ventures, one of the finest venture capital funds, focusing on nutrition and wellness products. These are a plant-based range of beauty collagen builders and plant protein is formulated to provide skin radiance, UV protection, and hydration. They don't just beautify your body from the outside but also work on the inside with their skin-loving, plant-based formulations. Packed with 75% collagen, these are available in peach and zesty lemon flavours. These are great for improving nails, skin and hair health.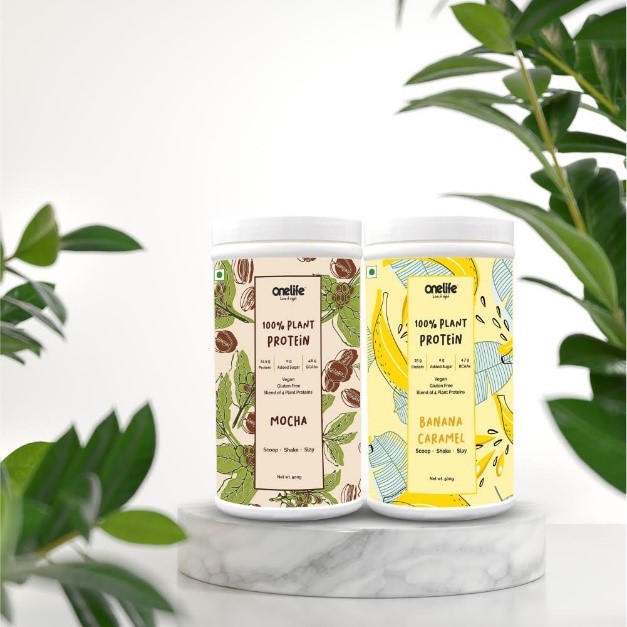 4.Egyptian Castor and Honey Hair Oil and Egyptian Gold Dust Face Masque
Global Beauty Secrets
Rs 1100 and Rs 1950
Global Beauty Secrets is the brainchild of Aishwarya Nir Swarna. They create their product line by drawing inspiration from beauty secrets and ancient wellness rituals from across the world. Do checkout their Egyptian Castor and Honey Hair Oil and Egyptian Gold Dust Face Masque. The hair oil is 99% natural. It contains a blend of 6 carrier oils + 4 essential oils along with natural vitamin E and honey and is great for hair and scalp rejuvenating. The Egyptian Gold Dust Face Masque is 94.41% natural and leaves a super hydrating and cooling effect on your skin post-application. 
5.Dewy Day Prep Trio
Neemli Naturals
Rs 3000
A home-grown skincare start-up that is based in Bandra, Mumbai, Neemli Naturals received a great initial response from the people. The ingredients are scientifically proven, organic and cruelty-free with no compromises on quality. The Neemli Natural products are completely chemical-free and are the best for your skin. The Dewy Day Prep Trio covers all skin types and problems – From oily to acne-prone to combination skin. The set contains a Hyaluronic and Vitamin C Serum, a Hyaluronic & Oat Amino Moisturiser and a Natural SPF 30 Mattifying Sunscreen that make your skin plump, youthful and radiant.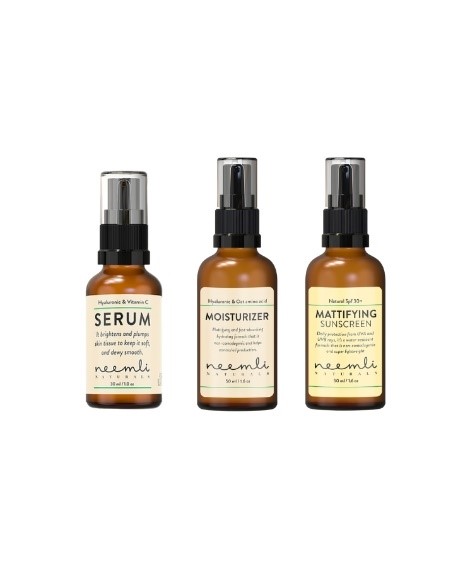 6.The Multivitamin Oral Spray
ForMen
Price: Rs 331
With 25 years of medical experience, ForMen was started in 2021 by Dr Lalitha Reddy. ForMen specializes in men's health and wellness products. Multivitamin Oral Spray by ForMen offers new-gen, advanced supplementation, especially catering to the nutrient deficiencies caused by everyday lifestyle issues faced by the men of today. Enriched with 12 essential vitamins, it helps fulfil their daily dose of vitamin requisites to promote overall wellbeing. One of the major advantages of it being an oral spray is that the nutrients are quickly and directly absorbed into the bloodstream via the oral mucosa, providing maximum absorption sans any wastage. 
7.Vanilla Hazelnut Body Butter
The Skin Pantry
Price: Rs 1050
Founded by Colette in a studio kitchen in the year 2015, the brand promises a deeply nourishing, honest-to-goodness range of skincare products, with the sensorial appeal of fresh food to encourage customers to delight in their wholesome beauty products. As good as the home remedies that our grandmothers prepared in the kitchen, The Skin Pantry brings a premium version of freshly whipped skincare jars that are 100 per cent organic, use raw ingredients and are freshly made in a studio kitchen. The Skin Pantry offers too-good-to-be-true body butters that contain rich, creamy cocoa butters, nourishing hazelnut oil and other moisturising ingredients. The best option for super dry skin would be the Vanilla Hazelnut body butter that acts as a moisture wrap for dry, flaky skin.
8.Eco-friendly Vegan Shoes
Greensole
Price: Rs179
Did you know that every year more than 35,00,00,000 pairs of shoes are discarded worldwide? At Greensole, they recycle discarded shoes into comfortable footwear, keeping them away from landfills. They also retail, sustainable and vegan footwear towards building a self-sustaining social venture. With a range available for men, women and children, their footwear is not only environment friendly but also stylish and comfortable.