Pulp Cosmetics : Superfoods on Your Skin

Pulp Cosmetics
With shoutouts on Instagram from stars such as Tapsee Pannu and Malaika Arora, Pulp Cosmetics has garnered enough support for its vegan, cruelty-free and superfood-based skincare offerings. A start-up that first made a mark on the market in 2020, it is funded by Rana Daggubatti and Rakul Preet Singh. Juveria Tabassum chats with co-founder Deepthi Alapati for more…
Deepti Alapati believes that consumers today are super conscious about what goes into their food, and onto their skin. Particular about criteria such as sustainable and environment-friendly, shoppers today read labels for more than just the numbers that are going to burn their pockets. "People look for brands that share their ethos. They are aware of the concept of veganism, and of being cruelty and chemical-free. They look for brands that can tick these boxes," shares Deepti, who is the co-founder of Pulp Cosmetics, a skincare brand that is based on superfoods, clean testing, and sustainable veganism.
Targeting Millennial and Gen-Z customers, Pulp began R&D in 2018, looking to cater to an audience they believed was in with the times. With co-founder Goutham Uppaluri formulating products that make use of superfoods such as green gram, spinach and turmeric, the brand officially made a mark on the market in 2020 with masks and scrubs tailored to nourish and refresh skin.
Based out of Hyderabad and boosted by investments from stars such as Rana Daggubatti and Rakul Preet Singh, Pulp, says Deepti is rooted in the ethos of inclusivity and sustainability. Passing up on the usual serums and moisturisers, Pulp constructs products that revolve around the lifestyle of their customers. Their rose and kombucha face pack, customised for date nights when you'd want to look at your sparkling, replenished best are a hot seller. Kombucha has taken the younger crowd on social media by storm as a popular superfood drink, and Pulp made the decision to incorporate it into their skincare products.
"Superfoods don't always have to be exotic plants," explains Deepti, adding that the company, which currently only makes sales online, experiments with various combinations of the simplest of superfoods, to create solutions for those mulish acne marks and dark circles, and add glow and hydration to the skin. Another popular pick is the cocoa and coffee scrub to exfoliate the skin, and detoxify it with a dash of Kaolin clay. Plans are in place for introducing about a dozen more products this year, including a natural make-up line.
See Also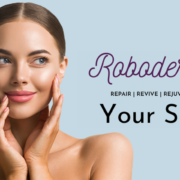 Address: Pulp Cosmetics: Vegan Superfood Skincare
Price Range: ₹800 – ₹1200
Turning the Tables on Beauty:
Inclusivity: "All skin types and shades deserve the best of care"
Gender-fluidity: "Skincare is a human thing. We encourage men to reach out to us with questions and concerns about their skin."
Transparency: "Customers are now vigilant about the source and science behind the products, and we work on making our labels as honest as possible."