10 Best Romantic Restaurants in Bangalore For A Perfect Date
We're nearing the season of love and organising romantic dinners or selecting the ideal romantic restaurant might be challenging. We all know how relaxing a candle-lit meal can be, and we all know how romantic old-fashioned dates like stargazing together or wandering around soaking in the city lights can indeed be. Holding hands, eating your favourite food, and conversing are all great ways to start a romantic date, but picking the appropriate location is the most crucial! Hashtag has hand-picked the top romantic restaurants in Bangalore for you, making the task of finding the ideal date spot a breeze!10 Most Romantic Restaurant In Bangalore
10 Most Romantic Restaurants in Bangalore For A Perfect Date
1.Le Jardin – The Oberoi
The Oberoi chain offers some of the most romantic restaurants in Bangalore, and they are one of the oldest treasures among all of Bangalore's hotels. This opulent dining venue is a must-visit for its excellent cuisine and relaxing live music, serving as the perfect place for late-night dinner dates. On MG Road, Le Jardin is one of the best romantic restaurants in Bangalore for a perfect date.
Location: The Oberoi, 37-39, MG Road, Bangalore
Timings: Monday to Sunday – 7 AM to 12:30 AM
2. Blue Ginger – Taj West End
One of the best places for couples to spend quality time together is at Blue Ginger, where you one can enjoy mouth-watering Vietnamese food and peruse a fine wine selection. With its fine ambience and cuisine quality, this restaurant in Bangalore lives up to the Taj group of hotels' reputation. Blue Ginger is a top romantic restaurant that caters to the requirements of couples on their special date evenings.
Location: Taj West End, Race Course Road, Bangalore
Timings: Monday to Sunday – 12:30 PM to 2:45 PM, 7:30 PM to 11 PM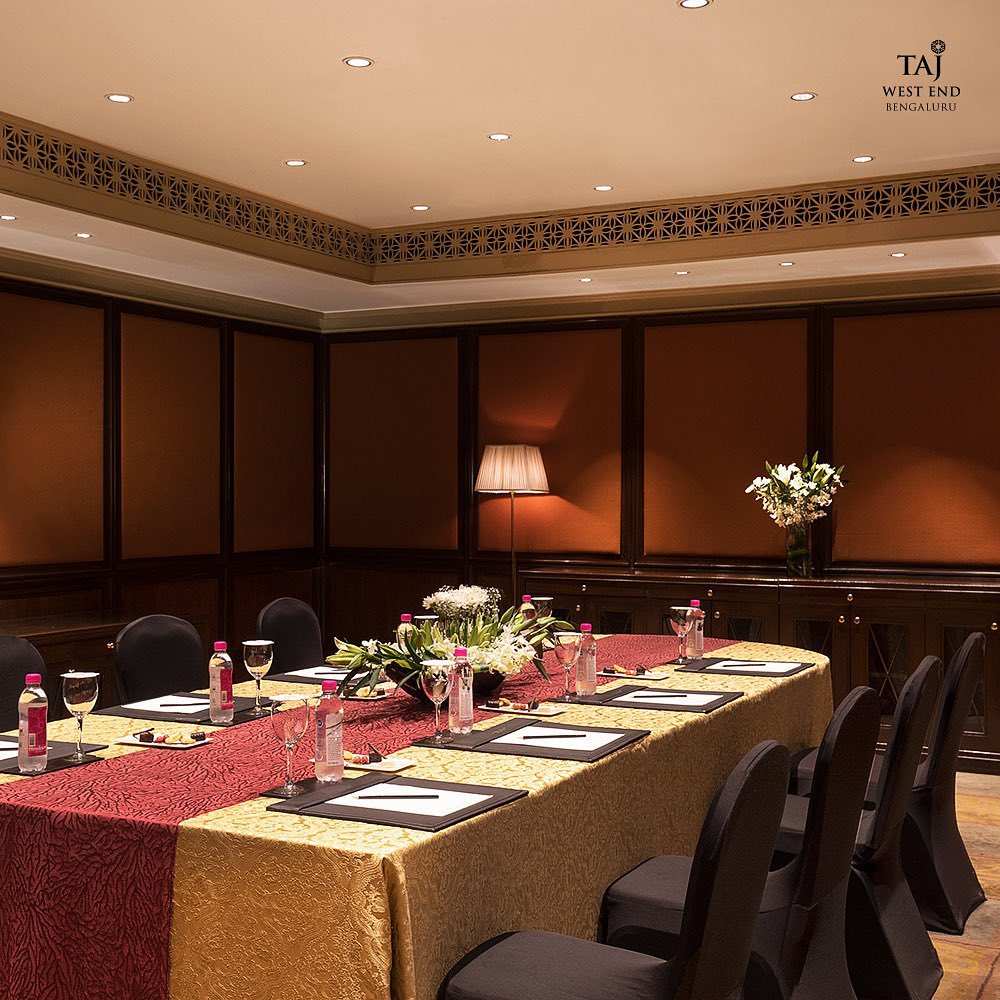 3.Rural Blues
These beautiful blue walls can easily pass for the houses of Santorini in Greece. If you are on the lookout for rustic interiors, great ambience, and wonderful cuisine, this venue will provide an out of this world experience for you and your date.
Location: 112, Kodathi Gate, Varthur Hobli, Sarjapur Road, Bangalore
Timings: Monday to Thursday – 12 Noon to 11PM; Friday to Saturday – 12 Noon to 1AM; Sunday – 12 Noon to 12 Midnight
4.Green Theory
Green Theory is a colonial home turned into a Bohemian-styled restaurant that punches above its weight in every way. Green Theory, one of the greatest vegan restaurants in Bangalore, is the place to go if you're looking for some world-class organic food.
Location: 15, Convent Road, Off Residency Road, Residency Road, Bangalore
Timings: Monday to Sunday – 11AM to 11PM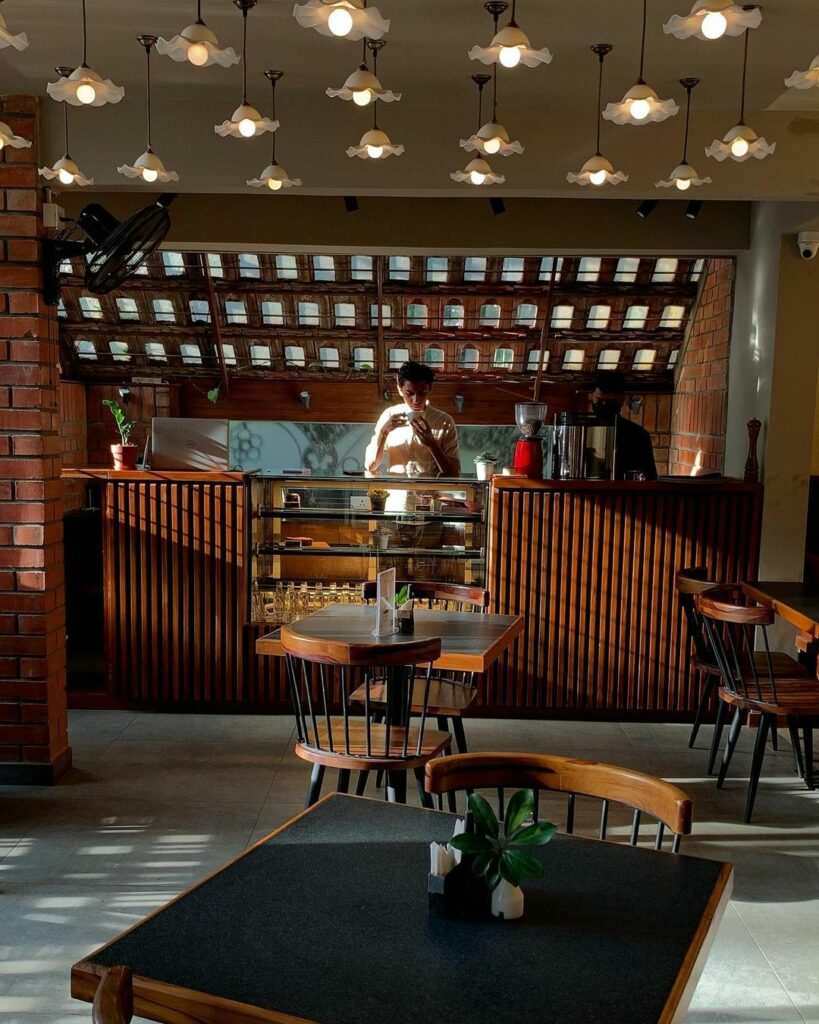 5.The Fatty Bao – Asian Gastro Bar
This wonderful Asian inspired restaurant in Indiranagar is known for its atmosphere and delectable food. Seating is offered both indoors and outdoors at this odd little spot. With great live music and a lovely atmosphere, this venue fills up quickly and may be crowded on weekends. You can reserve the tiny yet secluded outdoor seats for a quiet date night when you make a request.
Location: 610, 12th Main Rd, 7th Cross, HAL 2nd Stage, Indiranagar, Bengaluru, Karnataka 560008
Timing: Monday to Sunday – 12PM – 3PM, 7PM – 10:30PM
6.Toast & Tonic
This restaurant, located on Wood Street in Ashok Nagar, serves European, Mediterranean, and Asian cuisines. Toast and Tonic is a location you should definitely visit. It has a great environment suitable for a date, a well-stocked bar, and enough of solitude for your evenings.
Location: 14/1, Wood Street, Ashok Nagar, Richmond Road, Bangalore
Timings: Monday to Sunday – 12 Noon to 3PM, 7PM to 11PM
7.Ebony
It's a fantastic sensation to stare at the city skyline with your lover by your side. This beautiful rooftop restaurant in Bangalore is the ideal spot for a scenic-romantic date, with an electrifying combination of Pan Indian cuisine. Ebony is one of the finest romantic restaurants on MG Road, Bangalore, and is located in the heart of the Garden City.
Location: Barton Center, 13th Floor, 84 M.G.Road, MG Road, Bangalore
Timings: Monday to Sunday – 12:30 PM to 3 PM, 7 PM to 11 PM
8.Rim Naam – The Oberoi
The name literally translates to 'by the water,' and that is precisely what it is. The open kitchen and outdoor seats are just what you're searching for. Rim Naam is an award-winning restaurant in Bangalore that delivers the greatest Thai cuisine. A date at this Bangalore restaurant will rekindle your relationship!
Location: The Oberoi, 37-39, MG Road, Bangalore
Timings: Monday to Sunday – 12:30 PM to 3 PM, 7 PM to 11 PM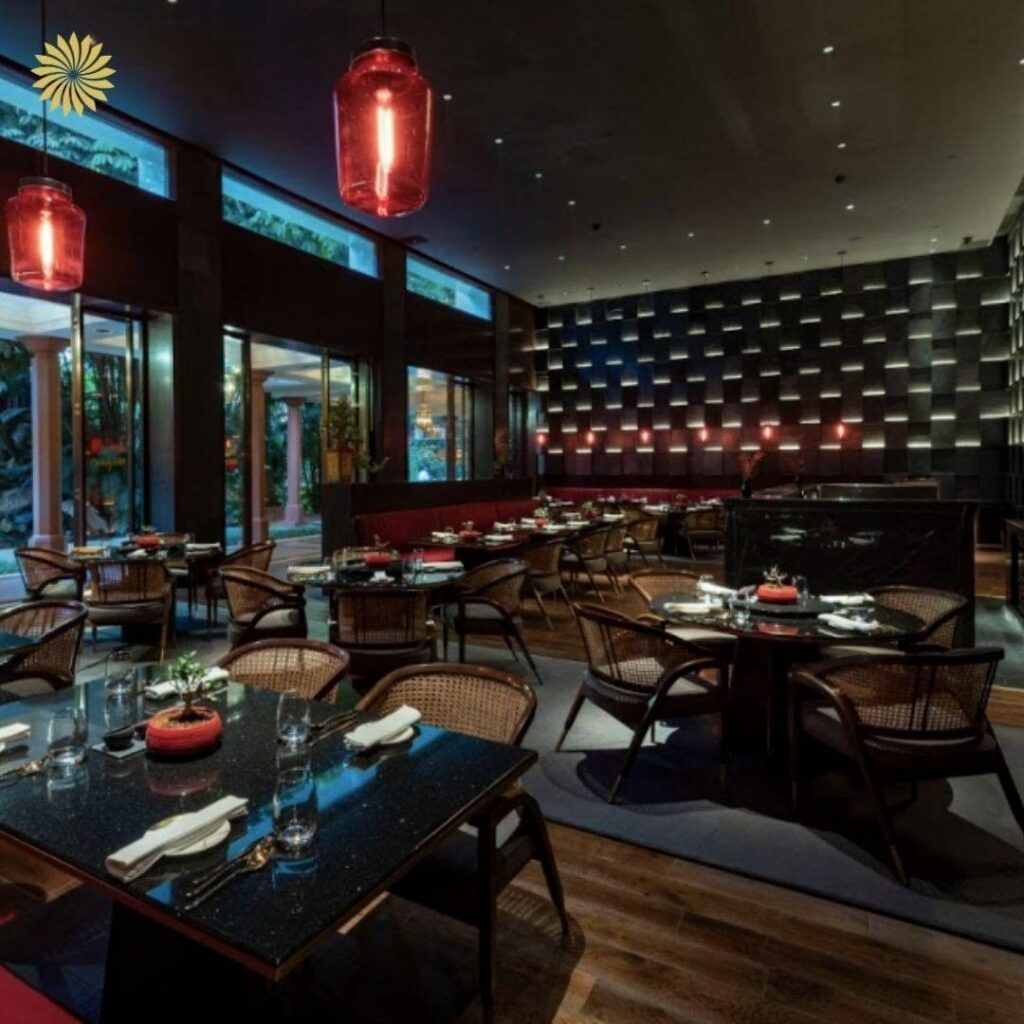 9.Spice Terrace
Do you wish to be artsy and eat near the pool? Look no farther than the exquisite JW Marriott's Spice Terrace, which is in the heart of the city. Savour on the finest of ethnic cuisine, delivered with a modern spin, while taking in the spectacular views of the verdant surrounding from the pool. This is one of Bangalore's greatest restaurants for couples.
Location: JW Marriott, 24/1, Vittal Mallya Road, Lavelle Road, Bangalore
Timings: Monday to Sunday – 7PM to 1AM
10.Grasshopper
Finding beauty in the simplest of things, such as love? This minimalist restaurant effortlessly enters the list of Bangalore's best romantic restaurants because of its floral and light-filled environment, as well as excellent food.
Location: 45, Near Meenakshi Temple, Kalena Agrahara, Bannerghatta Road, Bangalore'
Timings: Tuesday to Sunday – 7:30 PM to 11:30 PM; Closed on Mondays
Explore these great restaurants with your loved ones to spice up your relationship and have the most unforgettable moments, while savouring the excellent cuisine and relaxing atmosphere.