She By The Snout: Pet Sitting Made Friendly!
Deepthi Parthasarathy converses with Aditi Naik, the 27-year-old pet mom of two who is changing the ways of pet sitting!
Aditi Naik, 27, is a pet mom to two adorable dogs, Soda and Pogo, who had a hard time finding a pet sitter in Bangalore. A B.Com graduate, she decided to make a switch and become a pet-sitter herself.
She started 'She By The Snout', a pet sitting service, in December 2019, for the love of dogs and animals in general. "I'm sure there are people like me who would want the same thing but there aren't many options available. So that's where the idea came from. I connected with someone in the industry and that's how it started," said Aditi over a phone call.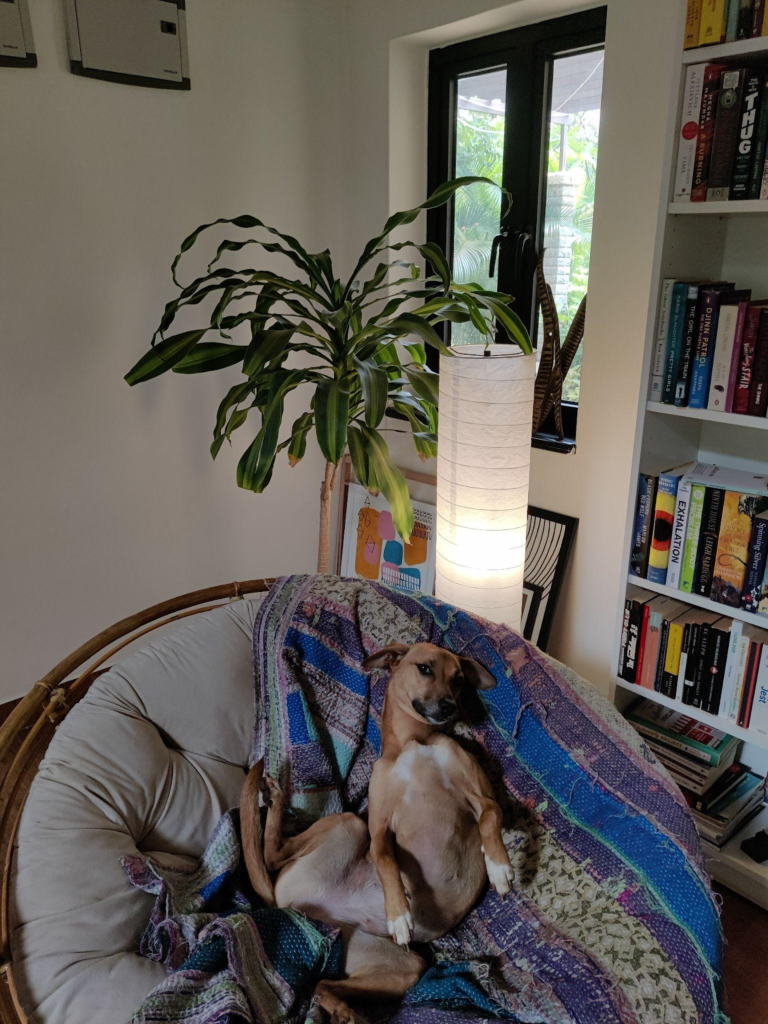 Qualifications To Become A Pet Sitter
Aditi took up two courses to understand the basics of canine behaviour. They helped her understand the subtle signs that are usually missed.
"Dogs are greatly misunderstood. The regular sayings and terms used are not right a lot of times. The courses were useful in breaking the misconceptions in that way. It helped me have better introductions with dogs that are nervous and anxious," she explained.
Misconceptions About Pet Sitting
The first thing that comes to mind when someone hears the word pet-sitter is a pet trainer or a pet boarding centre. Aditi had to work around these misconceptions initially. "A lot of people fail to understand what pet sitting is," said Aditi.
"It is not seen as a service you pay for. While youngsters are open to this idea, I have faced this with a few older clients. I wouldn't generalize though. But, people need to understand that it is not about someone sitting with a dog. It is about someone qualified and experienced enough to care for the dog in the way the dog needs," she added.
The Process
The process is quite simple. Aditi gets on an introduction call with her clients to find out about their pet's needs. It includes any medical requirements for their pet and any specific expectations from the client. If time permits, she goes to meet the pet in the presence of the client.
"I'm introduced to the dog in the presence of the family as a friend. The second time they see me, I am familiar. So, the dogs do not associate me with the family's absence. I'm insistent on the fact that it happens," said Aditi. As a pet sitter who is mindful of the client's needs, she is aware that every dog's requirements are different.
Cons of Pet Sitting
Aditi caters to a radius of 30km. Thus her fee sometimes also includes the conveyance fare. The job involves stepping out of her house and takes a physical toll on her sometimes. "If I am booked for 8 hours, I am technically out for 10 or 11 hours including the journey," she explained. A major con of the job is that it cannot be remote. Her business thus took a hit during the pandemic.
Impact of the Pandemic
"It hit me directly because it requires you to step out and go to someone else's house. It was not just the lockdown, I was staying away from taking up appointments for a bit, to be cautious. Even though there is slight freedom of movement during this lockdown, I'm still not taking up appointments just to be safe. There is not much I can do about it honestly," she admitted.
She took up freelance projects as well. She is currently working with Ink Bucket, run by an artist, apart from being a pet-sitter. Aditi's clientele has grown due to word of mouth and she is grateful for it. She plans to step up her marketing game this year.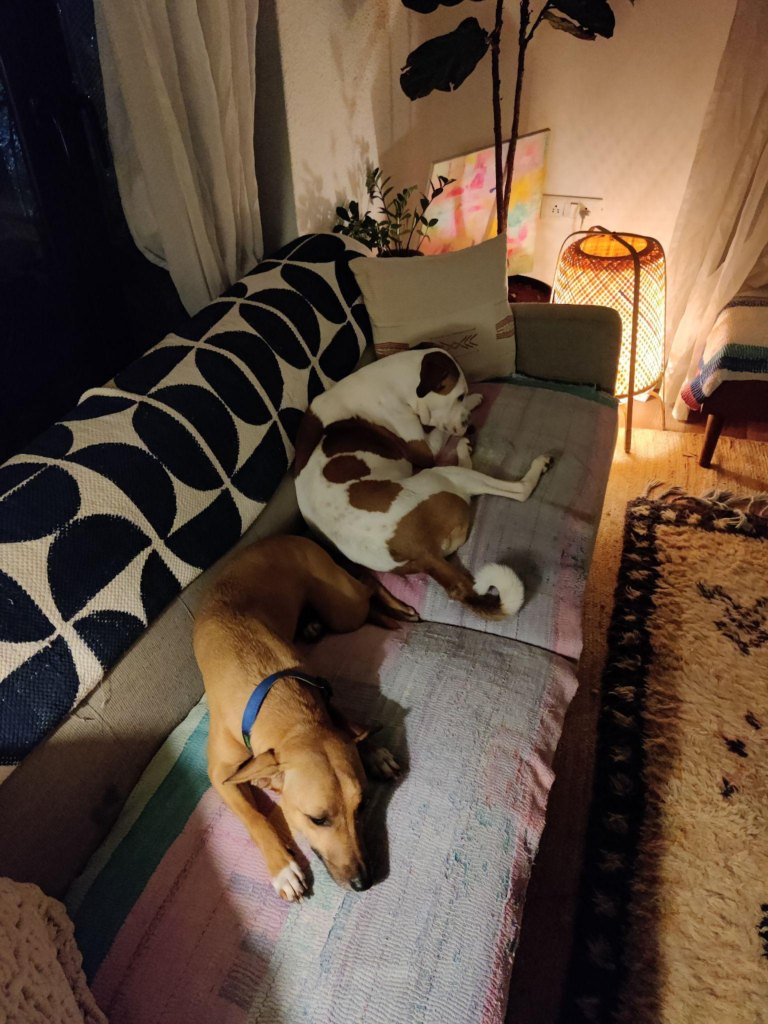 A Sense of Community
Aditi is in awe of the animal-loving community she is a part of. "I could go endlessly about each dog that I meet. I love animals in general, so I just take a deeper interest in understanding them. I love noticing them," she explained.
Interacting with the community, connecting with them has been fruitful. "I think sitting and discussing the various quirks our dogs can have and the various things we can do to help, breaking misconceptions, all of that has been an important and amazing part of the job," she added.
The Best Part
Her favourite part is that she gets to meet many animals. "My understanding of dogs keeps increasing as I meet more dogs; they are so dynamic in personality. I love that about the job. You're spending most of your time doing something that you love. That's like a big pro," she said.
"Know that there is definitely a need for pet sitting," said Aditi. Her piece of advice to those interested in taking up pet-sitting professionally is to go for it. The flexibility the job provides is a big pro.
"It is important to stick to your rules. A good client understands these rules and should not have an issue with them. Be polite and firm about it." Not feeling guilty about having rules in place is something she is working on as well.
The Future of Pet Sitting
"I am glad that there are a lot more resources and information available on pet care in general. People are becoming more aware of it. They are taking more actions to sort of better the lives of their dogs. We have a long way to go, but this is a start and I'm grateful for that," Aditi ended our conversation on a positive note.