Shruthi Mukund: One Woman Tour de Force

Hashtag Magazine captures the many facets of Shruthi Mukund, a mother, a danseuse, and a consultant. From Washington DC, USA, in a conversation with Mallik Thatipalli, she spills the beans on her life and more.
Living Many Lives
A freelance curator, consultant, and speaker, Shruthi Mukund wears multiple hats with elan.
After earning a B.S. in Computer Science from Bangalore University, Shruthi moved to the US around two decades ago. Since then, she has worked as a scientific writer for Astra Zeneca and as a Community Outreach Director and Choreographer for Natyabhoomi School of Dance in Gaithersburg, Maryland, amongst other roles. 
"An arts administrator, a curator of cultural programs for community engagement, mother of two teenaged daughters—my life is a whirlpool of activity," laughs Shruthi. She adds, "My life represents all things that matter to me. My culture and my Indian upbringing have held me in good stead, ensuring that I live life to the fullest in the US exploring all the facets it has to offer."
Desi At Heart
As an Indian in America, Shruthi says that in the last five years there has been a lot of conversation about representation and identity. She explains, "When I came to the US in the early 2000s, it was different from when my aunt came in the 70s, when there was lower representation and fewer people from different cultures. Since then, so much has happened. Today, the first-generation Indians in the US co-exist with say third or fourth generation Indian Americans. The perspective of someone like me who was born and brought up in India is certainly different from those who are born here, but all of us have contributed to the community in our own ways."
Today, as there is more awareness about different cultures in the US, India is known for a lot more than Chicken Tikka, Yoga and Namaste. The Bharatanatyam dancer smiles and recalls, "When I came to the US in the early 2000s, I used to perform a lot of Bharatanatyam shows. Once, was at an event and had to be escorted to the loo while I was doing my make-up. I think I was using a Mac set—the security guard remarked, bewildered, 'you use American make up!' In her mind, she saw a woman dressed in full Indian garb using American make-up and she couldn't reconcile the two."
Staying connected to her roots
"It's a cliché but there's truth in the statement that you can remove a person from India, but you cannot remove India from a person," muses Shruthi. Adding that she doesn't have to try as she is an Indian at heart she adds, "My parents and in-laws are in India. It's not about geography but the very essence of me is India. I hold on very dearly to my Indian-ness, be it aesthetics, how I dress, or the way I do my house. Its omnipresent in every aspect of life."
A writer at heart
Shruthi has always been a writer. Even before the Internet was what it is today, she used to blog on Rediff.com. Writing is always an extension of thoughts for her. Having done her master's at the age of 35, having had two kids, it became a creative outlet for her expression.
She says, "At one point of time there were too many things going on: I was a student, raising kids and running a household. The only way to express myself, manage myself and my life was writing. Slowly, it became more. It became an outlet for my thoughts. In fact, I used to write down thoughts which came to me in the middle of the night on my phone and blog about it later." Her blog thus became an effusive space for everything, from raising daughters to delineating traditions, and much more.
See Also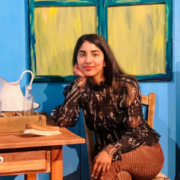 Multiple Roles
Shruthi's work extends into various creative oeuvres. "My blogging is an extension of my thought process, which in turn concurs with strategy and creative leadership. Anything related to arts gives me a lot of pleasure: concert, theatre, dance; all makes me very happy."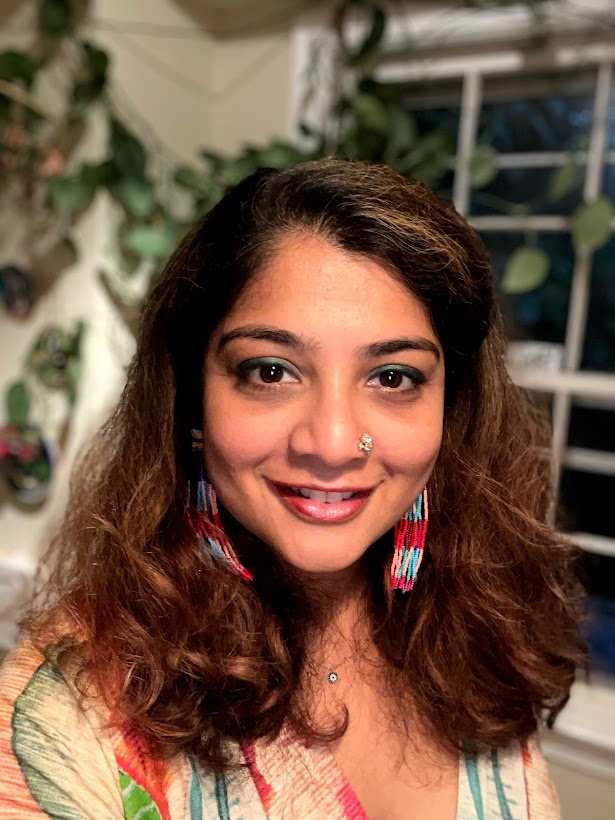 The various roles she juggles only bring out the best in Shruthi, be it dancing, curating festivals, or speaking about art. She nods in agreement and notes, "When it comes to festival curation, the whole ballgame of putting someone on stage, creating content that matters and bringing it together is what I like. Also, it has its roots in strategy. Indian classical music is not important to me because I was trained in it, or my sister runs a Bharatanatyam school. The reason I like being associated with it is because I think of it as a pathway via which people can understand Indian culture. It gives avenues to take the dance beyond the diaspora, show people how many centuries have gone into these art forms taking the present form."
Challenges And Future Plans
For someone who has had a busy career, Shruthi says that her most challenging job was raising her children! "Parenting is the hardest thing in the world as there is no manual to it. What we think is great for them doesn't seem great to the kids. But we are the people in charge, and we are making these informed choices, especially as we are raising them in another culture. My children think of themselves as American with Indian heritage, so giving them ways to express themselves is what I believe in doing."
Quizzed about her future plans, she signs off saying, "I'm not a plan maker. The pandemic has taught us that we can pretend to plan but life has other ideas. I have just joined Olney Theatre Center as its first Director of Community Engagement and am looking forward to what it brings."