Storage ideas for your home

Furniture plays a significant role in achieving this goal, offering aesthetic appeal and practical storage solutions. Maintaining a clutter-free and organized living space is also very essential. Furnmill, a trusted name in home furnishings, understands this need and introduces the innovative StoreEase Collection, which offers an exceptional range of storage pieces designed to blend seamlessly with your living space while providing ample storage. Here are some creative storage ideas from Furnmill to help you keep your home neat, tidy, and stylish:
1. Cabinets: Perfect Blend of Style and Utility
Furnmill's cabinets are a pinnacle of style and utility, providing ample space to keep your belongings organized and accessible. These cabinets offer versatile storage options for your living room, dining area, or bedroom. Here are some storage ideas using Furnmill's cabinets: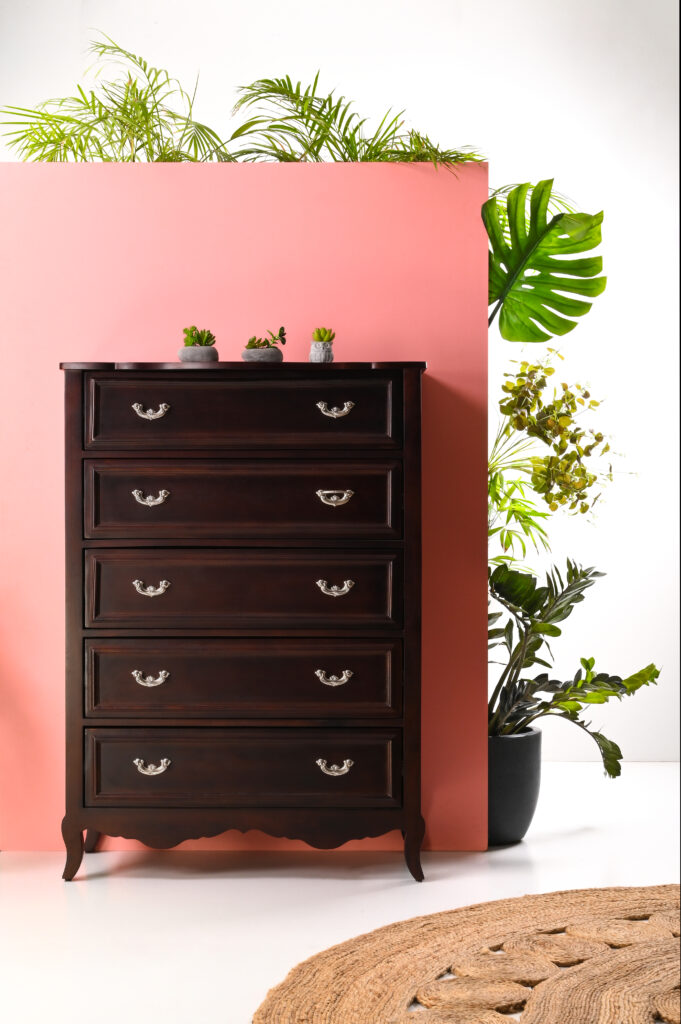 Living Room Display and Storage: Use the Olivia Open Cabinet in the living room to display your cherished collectibles, books, or decorative pieces on the open shelves. Arrange these modular cabinets to create an entertainment hub using compartments for storing media devices, board games, or extra cables.
Dining Room Storage: Utilize Brooks Tall Cabinet to store your fine dining essentials like cutlery, dinnerware, and linens. Use the shelves to display fine china and store dining linens or utensils in the cabinets.
2. Chest of Drawers: Organize in Style
The Furnmill's chest of drawers from the StoreEase collection seamlessly combines elegance and functionality. These pieces of furniture are versatile and can be used in various rooms. Here are some ways to utilize them for efficient storage:
Bedroom Organization: Arrange your clothes, accessories, and personal items in the spacious Callisto Chest of Drawer. Sort your items by type or purpose, making it easy to find what you need while keeping your bedroom tidy.
Home Office or Study Area: The Rosa chest of drawers can serve as a compact storage unit in a home office. Store files, office supplies, and paperwork to maintain a tidy workspace while keeping everything within arm's reach.
3. Bedside Tables: Functionality by Your Bedside
Bedside tables from Furnmill are designed to complement your bed and offer convenient storage for items you want within arm's reach. Here's how you can make the most of them:
Nighttime Essentials: Keep your current reads, glasses, a lamp, or your morning alarm on the tabletop. Utilize the drawers of the Sahar Bedside Table to store bedtime essentials like sleep masks, lotions, or a journal.
4. Bookshelf: Organize Your Literary Treasures
A Clarks bookshelf is a versatile piece from Furnmill's new storage collection that can be used in any room to display and organize more than just books. It is designed to accommodate various items, providing both functionality and aesthetic appeal. Here's how you can utilize them:
Living Room Display: Showcase your favorite books, decorative pieces, and family photos on the shelves. Use the lower shelves for baskets or boxes to store smaller items like remotes or chargers.
Home Office or Study Space: Arrange your books, reference materials, and office supplies on the bookshelf. Utilize the shelves to maintain a clutter-free workspace while keeping everything easily accessible.
Furnmill's furniture offers various storage solutions that enhance your home's organization and style. You can create an aesthetically pleasing and functional space with cabinets, chest of drawers, bedside tables, and bookshelves designed to meet various needs. Invest in Furnmill's furniture to elevate your home organization and experience the benefits of a well-organized living space.