Sustainability and Fashion, an ode to Climate Change
PRIYASMITA DUTTA in conversation with sustainable fashion brands BUNAVAT and DORJI SHANTINIKETAN, who curate garments that are consciously produced, woven by remote weavers and artisans, altogether ensuring authentic products with minimum waste.
India has had a rich history of textiles and weaving that can be traced back to Vedas. With the onset of globalisation, there has been a boost in technological advancement and global investment for major sectors of the industry. The subsequent influx of power looms led to a massive change in the handloom industry.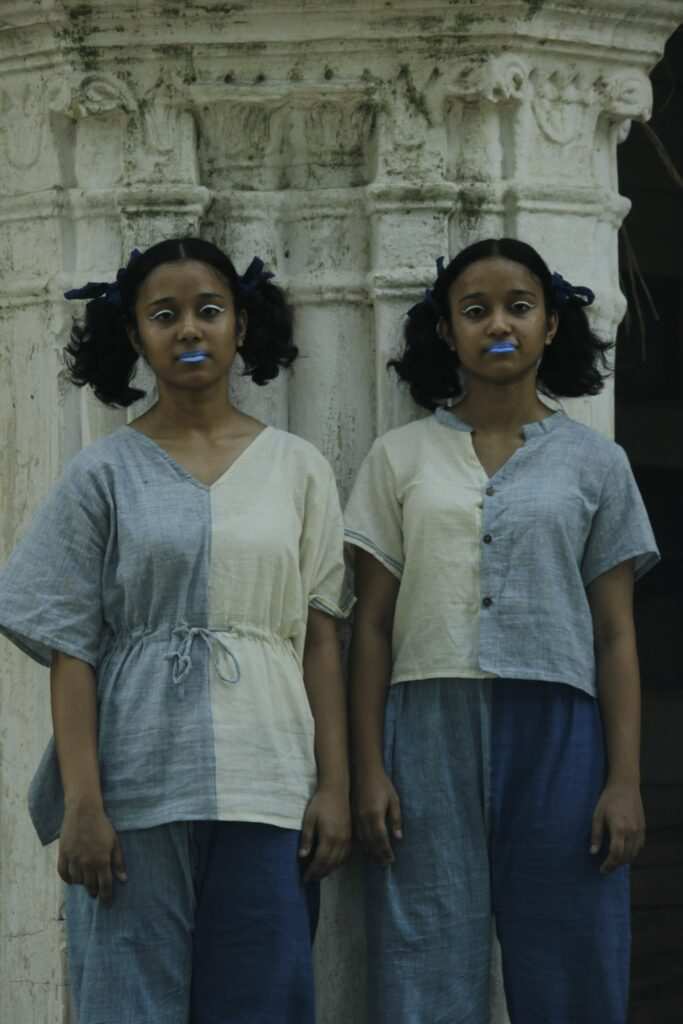 In conjunction is the fast fashion industry, which thrives on underpaid workers and leaves a huge trail of ecological dump that can no longer be overlooked. However, there still exists a ray of hope. The rise of sustainable fashion has led to an active discourse around conscious clothing. For many, it is a lifestyle to empower homegrown products and not engage in overconsumption to help maintain an ecological balance. We learn more from Sumon and Sanyati, founders of Dorji Shantiniketan and Avipsha Thakur, founder of Bunavat, about how such labels make a difference.
Dorji Shantiniketan
Why was it essential to open conversations about sustainable clothing?
In India the consumption of fabric is high. We gift fabrics as part of our culture. The higher the production, the greater the waste chemical colours that are poured into our lands and rivers. Textiles also use a lot of water for production. It is important now more than ever to talk about how clothes shopping is directly affecting the environment.
Do you see sustainable fashion having a scope for growth in India?
Most of our customers buy our stuff not only because of their trendy looks and prettiness but also because of our stand for the environment. Often, we show them our process; some environmental influencers share our stories not because we pay them, but because they support our cause, and this process makes us friends too. So yes, it's growing big in India.
What are the ways to increase the reach of remote artisans and weavers both financially and creatively?
There was a gap between the maker and the consumer in the classical system, where people buy from sellers, not makers. In today's world, it's not very difficult to show your artists to people. It makes the process very transparent and encourages the artists as well as opens new avenues for them. At Dorji Shantiniketan, we don't hide our artists. They are independent and work with clients apart from us. We find this practice as boosting confidence and trust and it doesn't affect our business graph.
What are your favourite pattern(s) to work with?
We are from Bengal, and we are mostly exploring our traditional patterns and philosophy. Tagore introduced Batik in Bengal which he saw in the Indonesian subcontinent. There is also "jamdani". India had a very rich tradition of weaving and Bengal has many patterns to offer. We also delve into Southeast Asian and Japanese designs for inspiration – there are a lot of similarities in culture and textile. Our patterns range from Bengal right to the far East!
Founders: Sumon and Sanyati
Where: Shantinektan. West Bengal
Aims: Gender Equality, Organic Work, Exquisite Designs
Highlights: Natural Dyeing Studio and Upcycling initiative @dorjiupcycle
IG: @dorji.shantiniketan
Website: https://dorjishantiniketan.business.site/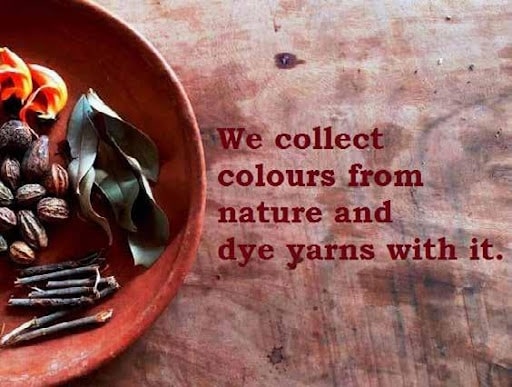 Bunavat
Do the consumers interested in sustainable clothing fully understand the nuances of something so intricately curated?
The aspects of sustainability from farm to produce are still not fully understood by most. Sometimes even the difference between handwoven and handcrafted is not clear. This is true for both consumers and sellers. There is a lot of misinformation online. However, owing to the rise of the Fashion Revolution many are now trying to ask the right questions to brands and want more information to make mindful purchases. Recycling and upcycling are also gaining fast attention. While there is still a long way to go, the journey has surely begun for many.
Remote weavers often don't have enough financial resources. How do organizations like Bunavat empower them?
At Bunavat our efforts have always been on telling the story of the weaver and the community that makes the products so that customers can connect better and take more pride in handmade clothing. The supply chain in the case of most handwoven/handcrafted products is extremely long – in between the weavers/artisans and the end consumers there are master weavers, wholesalers, distributors, retailers and sometimes even resellers. The amount that usually reaches the individual weaver/artisan is thus often meagre. Many organizations today are cutting out the middlemen and directly bridging the gap between the weaver/artisan and consumer, including Bunavat. We have a travelogue on our website, called 'Kathik' that gives a peek into our weaving communities. We also try to get our weavers/artisans on live sessions where they share their journeys.
What are the methods that you have incorporated to increase their reach both financially and creatively?
See Also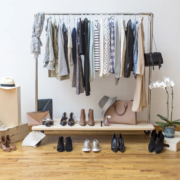 The pandemic has resulted in cancelled orders and stalled exhibitions, with weavers and artisans now having loads of unsold inventory and no access to the market. With markets (both B2C and B2B) moving online, weavers and artisans must have a digital presence to reach retailers online who can procure their products. At Bunavat, we conducted a digital skilling and photography training program with young weavers of Maheshwar in February 2020 and realised the success of the program during the pandemic when these weavers continued to sell their products successfully online. In April 2021 we deployed another program with the same set of weavers through online mediums helping them with the next steps like creating lookbooks, creative posters, international shipments, etc. and this has helped them increase sales by at least 15%. Further, for elderly weavers in Maheshwar, we have conducted programs on colour inspiration and motivation to help them excel in their work. We are committed to our communities and their holistic development is at the core of our work. We hope to replicate this across our other communities soon.
What are some of your favourite patterns or weaves?
As a team, we started our journey with the Ajrakh block print cluster in 2018 and hence Ajrakh remains a forever favourite craft form for us. Ajrakh has a shared cultural heritage owing to its presence in Kutch, Gujarat and Sindh, Pakistan and is a testimony to the fact that art transcends all boundaries and unites us across geographies.
Founder: Avinash Thakur
Where: Haryana
Aims: Digital Education Programmes for Weavers/Artisans, Traditional Weave Revival
Highlight: Kathik, the weaver focused travel blog
IG: @bunavat.weaves
Website: https://bunavat.com/