The New Celebrities: Social Media Content Creators and Influencers you must know and watch out for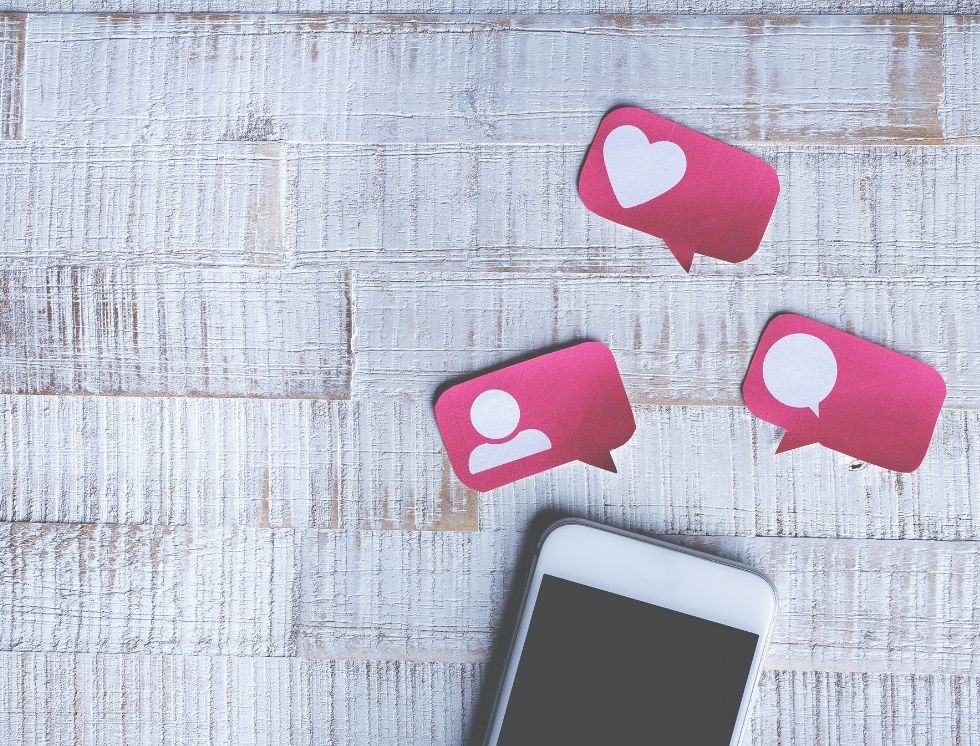 Social media has pervaded all aspects of our lives. We follow content creators, laugh at their videos and admire their innovative antics. Mallik Thatipalli profiles five content creators who have become the primary source of entertainment in the past year…
India's top 5 content creators you should be following:
Who: Kusha Kapila
Why: She's the most popular Indian digital content creator who has blazed a trail with her humorous and sarcastic videos!
Instagram followers: 1.3 million
She's the snooty Billi maasi who would give any snooty Indian aunty a run for their money. She's the archetypal south Delhi daughter-in-law who wants to throw the biggest Diwali bash in town. Meet Kusha Kapila aka India's most popular digital influencer who bought the words riyaaz, shivoham and jadde into the mainstream lexicon.
A former entertainment and fashion writer, the 31-year old has worked with the who's who of Bollywood, including Kareena Kapoor, Ranveer Singh, Sonam Kapoor and Sara Ali Khan. Branching out, making parodies of pop culture and creating characters (such as DJ Aarti and Gurri di mummy) which is a hit with the millennial crowd, she has even been a part of Cannes entourage which showcases her reach and popularity in digital culture.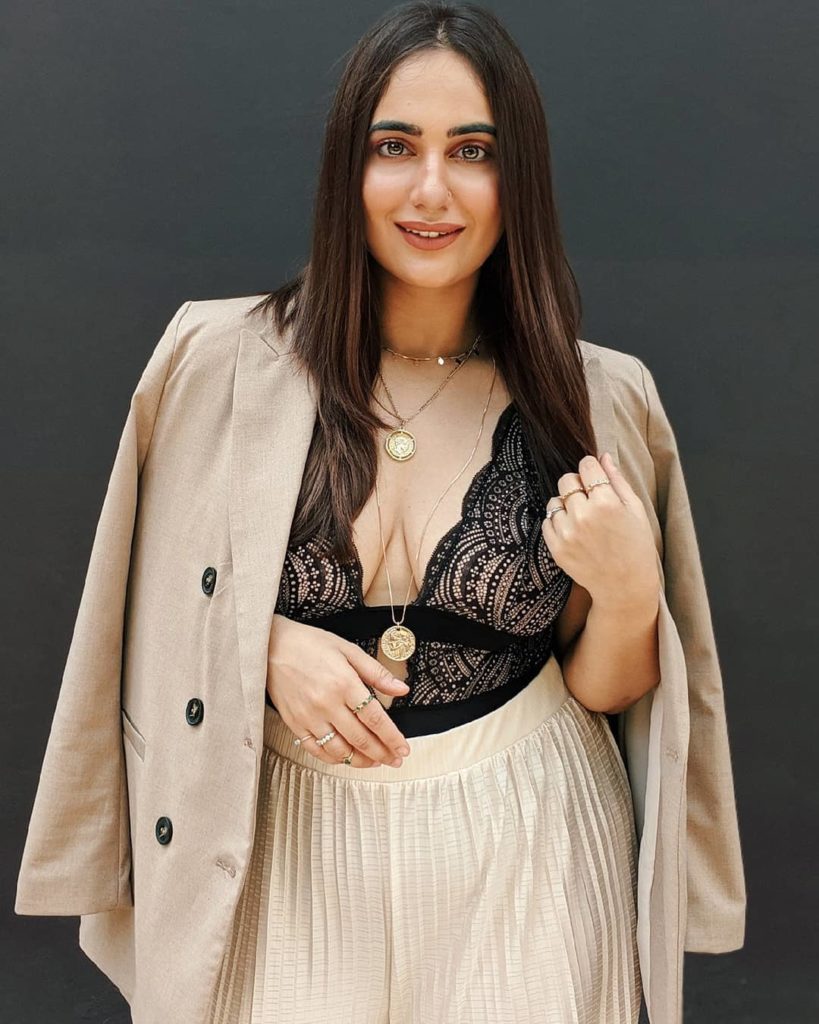 Kusha who started her channel, in 2011, has grown leaps and bounds over the years with her on point humor and has even hosted a show, Behensplaining, on Netflix India's YouTube channel as well as playing a small part in the Netflix anthology, Ghost stories.
Even during the lockdown, this content creator was on top of her game with her quirky videos and spoofs which drew visitors by the lakhs. Such is her following that even Bollywood director Karan Johar is an ardent fan and her husband Zorawar, who makes frequent appearances in her videos is also mobbed at malls!
……………………………………………….
Who: Dolly Singh
Why: Her innate ability to be sarcastic in one video and raise awareness for pertinent causes (through humor of course!) in another will keep you informed and entertained in equal measure.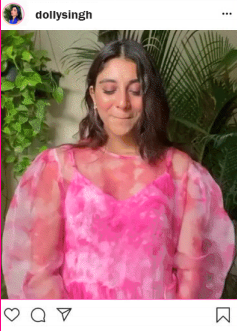 Instagram followers: 1.1 million
Her Raju ki Mummy act has interviewed everyone from Vicky Kaushal to Priyanka Chopra and had us in splits. She then transformed herself into Zeenat Baji who will opine about everything from the CAA protests to the effects of patriarchy. Demolishing social and societal restrictions, one video at a time, this young content creator proves that sassy, sarcasm and style can go hand in hand.
A graduate from the National Institute of Fashion Technology, she also recently starred in a Netflix show, Bhaag Beanie Bhaag, alongside actor Swara Bhasker. From an intern at the streaming platform iDiva, to being ranked as one of India's best digital influencers, the 26-year-old has surely come a long way.
Dolly's secret to success is an uncanny ability to transform into different characters on your phone screen. Be it sharing snippets of her family based out of Nainital or talking about body positivity, she is that girl-next-door you will end up listening to. While 15 second reels are popular amongst Indian social media influencers, she still prefers doing longer videos.
Juggling both serious and humorous issues through her work, this sassy diva has shown that as far as content creation is concerned, she will reign supreme for some time to come.
…………………………………………….

Who: Saloni Gaur
Why: How many 21-year-olds can claim of garnering national attention with their tongue in cheek work which can strike a chord with a millennial as well as an octogenarian?
Instagram followers: 551k
How many content creators are known more for the characters they play more than their own names? Such is the authenticity that Saloni Gaur brings to her work that she is known as Adarsh bahu to some and as Nazma aapi to others. The 21-year-old undergraduate student pursuing Political Science and Economics from Delhi University became famous in 2020 for her video on Delhi's pollution and has never looked back since then.

Known for her satire and humorous socio-political commentary, the young content creator came into her own during the lockdown by creating quick and quirky content. Her forte is the ability to create a variety of relatable characters including Kusum Behenji, saasu maa, Doordarshan didi, influencer Ishita and DU wali didi.
What has catapulted her to celebrity status however was her uncanny impersonation of actress Kangana Ranaut for whom she created a character called Kangana Runout. While she also mimics other celebrities such as Sonam Kapoor and Ananya Pandey, it was her act of Kangana that drew views by the millions and made her a veritable superstar.
Gaur has also made her way from Instagram and Twitter to streaming sites (a show on Sony Liv), where she has started creating a niche of her own.
………………………………………………………………………….
Who: Ankush Bahuguna
Why: The only male star in a pantheon of women supernovas, Ankush is the quintessential boy next door who can play any role with ease.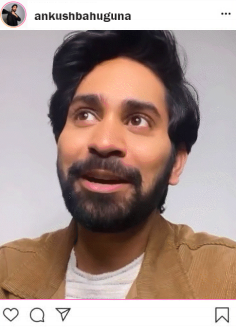 Instagram: 566k followers
This Delhi-based content creator can morph himself into any part with ease. He is one half of that annoying young couple indulging in PDA on the Metro or that newlywed who cannot keep his hands off his spouse. Getting into any character with ease, he is one of the most popular faces on social media and chances are that even the most social media averse user has chanced upon his work one time or the other!
Bahuguna's clever sketches, satirical videos and relatable, everyday humour coupled with his unique grooming/styling tips for men have made him a digital superstar with legions of followers. If anyone has bought the touchy topic of Indian men using make-up or grooming themselves as an everyday practice it is this architect turned digital influencer. Such is the impact of his work that even actor Sonam Kapoor shared his video where he asks why people associate make-up only with women.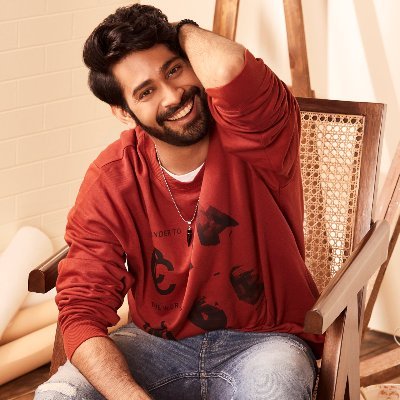 Being a part of the videos for Timeliners, TVF, Scoopwhoop and Mensxp, this writer and actor has been at the forefront of challenging societal norms through his interesting content. Juggling both his personal interest in fashion with creating funny videos, this social media savant is the new poster boy for Indian men.
…………………………………
Who: Shristhi Dixit
Why: Few people can transform themselves totally into the character they play. If there was a list among Indian influencers gifted with that ability, Shristhi would be the first.
Imagine thinking that your office is transformed suddenly into the house of Big Boss, how would you react or if people suddenly started speaking like Geet from Jab We Met in real life? After working with BuzzFeed for a couple of years, she is now an independent content creator who is an Internet rage.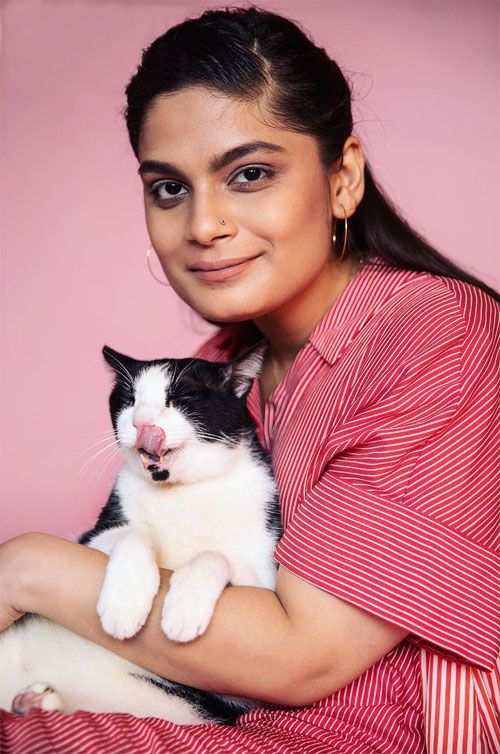 A cat lover (her social media account is also named after her cat's name – Patch), Shristhi's USP is that she can pull off the most outrageous lines with elan and that her videos are natural and organic. The 27-year-old alumnus of the Xavier Institute of Communication, Mumbai, and Miranda House, Delhi University started her career as a Bollywood writer before branching out as a content creator.
Her turning point was when she parodied Kareena Kapoor's wildly popular character Poo, in the blockbuster Kabhi Khushi Kabhie Gham to much acclaim. It gave her the moniker of being Indian Internet's Poo and the video has garnered more than 6 million views on Youtube.
She was also interviewed by Firstpost with politician and author Shashi Tharoor and her recent work includes Behensplaining, a weekly show on Netflix India's YouTube channel, along with Kusha Kapila making them the undisputed queens of Indian internet. 
……………………………………………………………………………………………………
They make videos and create posts. They are superstars of social media who are always on the move and ahead of the curve. Mallik Thatipalli meets five influencers to watch out for who are changing the game with their innovation and innate flair for all things Instagram! 
Neha Chatlani (@nehachatlani)
Instagram: 126k followers
Popular for: Relatable fun content
USP: An ability to connect with the users with innovative yet fun posts and of course, those lovely images which are worth a thousand words!
Neha Chatlani was a corporate HR employee who became a digital sensation. "I always knew somewhere within my heart that I was not meant to do a typical 9-5 desk job as it gave me very few opportunities to channelize my creative side." she confesses. She started her YouTube Channel, while working full time but once she noticed the traction her channel got, she quit her job and became a full-time digital content creator.
Social media platforms have become saturated of late due to the influx of too many people. The young influencer agrees and adds, "It is quite challenging to create content continuously without becoming repetitive. Hence, it is very important to do your fair share of research to understand what works with your audience and create content around that subject to stay relevant."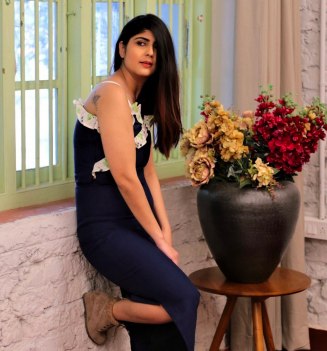 Neha who creates content around fashion, beauty, food, travel and lifestyle says that she jots down a list of content ideas frequently and brainstorms as to what content should be executed next. "The ideas come from various sources such as experiences around me, audience opinions/suggestions and my own thought process," she adds.
Social media is a double-edged sword and Neha agrees saying, "Initially negativity and trolling got to me a lot. I would be lying if I said it doesn't now. It's a mix of emotions, self-doubt and disappointment. But, over the years I've realized that no matter what you do, some people will appreciate, and some will criticize, take the criticism that helps you grow and move on."
Future Plans: I want to continue creating relatable content for my audience and grow personally and professionally. Someday, I would love to launch my own label too!
……………………………………………….
Sonam Chhabra @Sonamcchhabra)
Instagram: 152k followers
Popular for: A live host and now an actor, she is known for being a Vegangelist, Animal Lover and an avid traveller
USP: A sought after and award-winning emcee for weddings and events, Sonam is popular for her quirky content and a gift of gab
"I think I had a knack of clicking pictures of myself or getting clicked since very early days," reminisces Sonam. "I then started as an emcee which gave me more opportunities to explore new places, people, events and fashion. This gave wings to my passion as a content creator which was probably a subdued hobby before," she adds.
Believing that it's important to be your authentic self on social media because people can see through you and being real makes your job easier and relatable, Sonam also made her acting debut with the recent Bollywood movie Kirket.
This innovative content creator and podcaster on her co-production We Give A Ffoxx says that when you are really passionate about something, nothing seems difficult. "It is a part of staying ahead of the curve. The constant engagement with your audience through comments, stories and DMs gives you enough input about their liking and expectations. On top of that frequent feedback and interactive sessions with the followers gives you the understanding of the X factor required of you."      
A staunch supporter of animal rights she recognises herself as a vegangelist and has co-founded a brand of vegan desserts – A Diabetic Chef. Wearing many hats with elan, she is also an avid bibliophile and a TEDx Speaker. Asked to pick one favourite job and she smiles that being an emcee gives her a high. "This was my first step into the amazing world of art. And the firsts are always special. It's being an emcee which helped me overcome many challenges, learn new nuances and meet some of the most inspiring people which changed my life for the better," she explains.
A firm believer in improving herself with each passing day, this social media star isn't afraid of trolls or negativity. "Trolling isn't always bad. Sometimes through trolling you receive positive criticism and that I take as feedback, and sometimes they are really funny, so you just laugh them off," she shares in a matter-of-fact manner. She however adds that she draws the line when the trolling is even borderline verbal abuse, threat or remotely profane. "Such people or handles need to be exposed and weeded from the Internet considering it is my workplace and I want it safe for myself and others," she signs off.
On the cards for 2021: I look forward to 2021 as the year of lesser to no travel restrictions and then would like to go with the flow, wherever my work takes me. I plan to be the best version of myself and see the pinnacle of my creative and innovative self.
…………………………………………….

Pooja Mittal (@poojamiital09)
Instagram: 260k followers
Popular for: Her posts ranging from fashion and beauty to travel, tech and luxury. 
USP: An ability to draw in the viewer with content that is subtle, stylish and sassy at the same time.
From a cushy MNC job to one of India's most popular Instagrammer's Pooja Mittal has certainly come a full circle! She agrees and adds, "I had a very satisfying 9 to 5 job with a MNC which was financially satisfying but was not my calling in life. So, one day, without thinking much, I decided to put down my papers."
She was at home for months wondering about her next move when one night, completely out of the blue, she decided to create a blog as she wanted to write a review of the product that she had found after trying tones as a solution to her acne. "It's a silly but true story," she laughs, "I started with a blog, moved on to Instagram and Youtube and now love creating content for all kinds of platforms."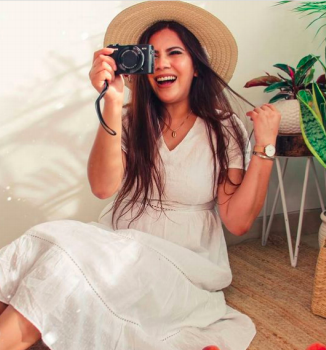 Social media thrives on updated content, so how difficult is it to create something new every single time? She ponders for a minute before answering, "I will not say it's not difficult but when you love what you do, it kind of becomes a part and that too a very important one of your life."
Pooja started with blogging as she loves writing and reviewing products but the turning point in her career was when Instagram came along. "Instagram gave me a wide and more interactive audience. The freshness of Instagram and different forms of content that one can create keeps the creative juices flowing. Along with writing blogs, I started posting more on Instagram and it helped me reach where I am today," she shares
Being a part of social media is not easy, "Over the years, I have developed thick skin and now trolling/negative comments or demeaning DMs don't affect me as much," she says and adds, "I have made peace with the fact that people who see me on social media see only a bit of my life (mostly the good bit) so they will never know the hardships and struggles that go on behind the scenes."
When she wants to switch off from social media Pooja dabbles in gardening, painting or going out for a walk.
On the cards: With this ever changing industry, I like to keep my plans fluid. But something I am concentrating on more now than ever is creating relatable and helpful content. In the coming year, I want to work more on videos on everyday things like skincare, wearable fashion and homemaking.
………………………………………………………………………….
Shambhavi Mishra (@talksassy)
Instagram: 252k followers
Popular for: Her videos and posts on ethical beauty, easy makeup and personal style
USP: Leveraging her many interests for appealing posts. And oh! For the cutest pictures of her toddler!
A Delhi-ite at heart, Shambhavi Mishra moved from a job at India to becoming one of the first influencers on social media in 2016. "Influencers as a term did not exist back then. It was still a bunch of people figuring out things," she recalls. She started to talk of things which were not the norm then: healthy living, ethical beauty and easy fashion. 
The social media czarina says that the one thing that helped her made her mark was starting out at the right time. "Social media is full of people doing different stuff today, so to create a niche for yourself isn't easy. When I started out though, there were few people doing what I did and no one certainly focussed only on ethical beauty," she shares. 
Shambhavi's focus is on skincare and haircare, and she tends to lean towards organic, natural, vegan and cruelty free products. She is a firm believer in sustainability and promotes a healthy and balanced approach towards life. Her feed too flows very naturally, and she incorporates everything that is integral to her.
"I was pregnant last year, and I shared images and updates on my social media. I now sometimes give easy parenting tips to other parents. I try to offer practical advice and don't give too much gyan. My buzzwords for any post are simple, straightforward and easy. Even in my skin care routine videos, I talk about what you can do in two minutes, not twenty," she says.
Is the constancy of social media and the unerring regularity with which one needs to update content unsettling at times? "Not really," she answers and adds, "I don't stress too much. The only constant in social media is to be consistent. I don't plan on doing something different each time, my only concern is that I need to put my best foot forward and make even the smallest of difference to the person watching it. It's all about how you can use your own creativity to put something out there."
A firm believer in maintaining objectivity while branding products, Shambhavi is clear that her messaging needs to be honest. She reveals, "If I use a new cream and it is effective, I share it with my audience. If it isn't then I don't bother. It's really that simple."
Where to now? More posts and more content on fashion while keeping the focus on beauty and beauty care intact.
…………………………………
Sidhikka Bajpai(@Sidhikka)
Instagram: 107k followers
Popular for: Her lifestyle related content- Beauty and Skincare, Dating, Food, Lifestyle and Travel!
USP: Juggling multiple roles with ease, she has appeared in recent videos on ScoopWhoop and is currently shooting with two popular channels on YouTube, Old Delhi Films and Purani Delhi Talkies.
This Noida based Influencer has a Bachelors in Journalism and Mass Communication, and a Masters in Marketing specialized in advertising and PR. Little wonder that her posts are all about effective communication. "I was working in the media sector and after three years of work in the field I realized that this was what I wanted to do. It was in 2020 that I started my own company, Worldment Media. I not only create my own content but also help others to do the same."
Social media is all about being in the moment and capturing the mood succinctly. Sidhikka shares, "It's difficult but my advice to everyone is to be on top of your game when new features are introduced. For example, when Reels started, you can get traction if you start early. Understanding the platform you work on is important. Also, nothing beats authenticity. Unless you love what you do, the burnout is going to show. Enjoy what you are doing and don't run after trends."
Authenticity is the key to her success and Sidhikka agrees, "If I wear bunny ears or talk about higher education in the same breath as dating on my channel and jump for a 4 hour live session discussion for why coffee should be the national drink – it should be the new mode of allowing everyone to authentically be themselves and not hide behind a veil."
The young social media star says that the turning point in her career so far was in October 2020. "I consider the fact that I realized going solo and the amount of opportunities I could unlock through that my biggest turning point. I realized that this (Influencer marketing and video marketing) was my calling and registered my company." Her only tip to create challenging videos is to relate to the character and emote naturally.
How does one stay ahead in a minefield like social media? "Easy," she smiles and adds, "By anticipating what the consumer needs. If it's the New Year, it's all about resolutions and hope and positivity. It's also important to make everyone feel loved and secure. If it's a Valentine's Day post, don't alienate those who don't have anyone to celebrate the occasion with. Make them feel loved and warm."
Her advice to other content creators is that mental peace is very important. "Avoid negativity. Especially girls should stay away from those who slut shame or fat shame creators. Also, be careful not to share location based keywords," Sidhikka warns.
Looking ahead: To grow Worldment Media and collaborate with more companies and influencers. Also, be a part of bigger projects and just be happy!