The New Classic: Stoneware Vessels for the Home-Chef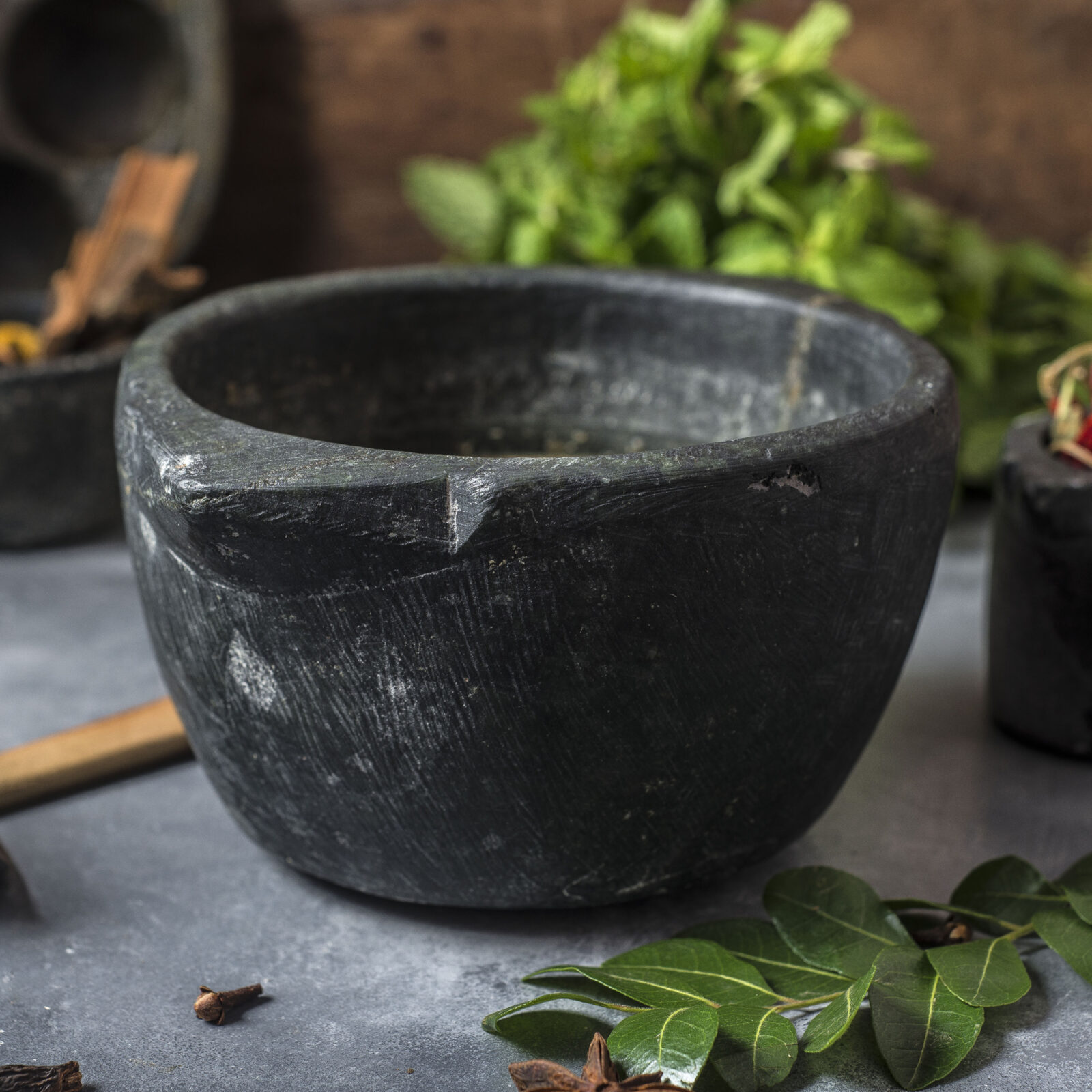 Stoneware is a new rage! Aditi Paul breaks down the mystery of this age-old cookware for first-time buyers.
In a time when we all are constantly doom scrolling on our phones and warily awaiting the next Zoom link for yet another meeting, hobbies have kept us tethered. Cooking, it seems, has grown to become one of the most popular of hobbies, with people discovering, re-discovering, and inventing new dishes now more than ever. In the age of conscientious eating, we are learning not only about the ingredients we use, but also the utensils and their pros and cons. For many, non-stick Teflon pans and stainless steel are now passé, joining the ranks of aluminium and plastic cookware.
The new classic is stone cookware – specifically, soapstone cookware, which has always been vouched for by our elders. These traditional kitchen utensils are made from soapstone, a rock that is naturally rich in minerals. Also known as rathi-chippa and kalchatti, they are known to impart and preserve the taste of food and are considered to be energy efficient as well. If taken good care of, these utensils last for a very long time, making them popular for use in restaurants and professional kitchens.
What Is Soapstone?
Soapstone is a soft rock, making it suitable for carving purposes. This highly valuable rock can be used to make utensils of massive sizes, while still being a sustainable and eco-friendly source of cookware.
Why Stoneware?
Completely non-toxic, the durability and longevity of this range of cooking utensils make it a safe and worthy investment, especially for those who love to cook not just for themselves, but for their friends and family as well.
Pots and pans made of aluminium or stainless steel cook our food by conducting energy and heat. They thus transfer heat directly and cool down just as quickly, making us reheat the food repeatedly. Stoneware, however, works differently. Stone absorbs heat and retains it for a long time. This allows them to withstand extremely high temperatures, including ovens.
Stoneware also heats evenly, thus cooking the food well, and keeping it warm for long periods. Since it retains heat, it cooks food faster and continues to cook food after the stove has been switched off, saving us time and energy. For those looking to host people over, stoneware utensils will definitely help conserve time.
Weighty Choice?
For many, the weight is a point to ponder. Thicker than porcelain or chinaware, these utensils may make the ordinary man baulk at first sight. However, the pros well outweigh this con. Despite its weight, the cookware is perfectly safe to use in the microwave, and is easily washable as well, given its smooth texture.
The vessels may vary in terms of colour – some may be grey, other green, brown, black, or white. The colour varies due to the difference in the composition of minerals within each rock. Soapstone is generally composed of talc, magnesium, chlorite, with many rocks also having elements of iron, zinc, and copper. This usually determines the colour of the vessel.
The vessel may also grow darker after seasoning. Seasoning the stoneware allows for it to become non-stick, making it easier to clean and cook within. A stoneware of good quality will also not absorb any strong flavours or odours such as fish due to its non-porous nature. This also helps in preventing bacterial growth while also extending the shelf life of the cooked food.
See Also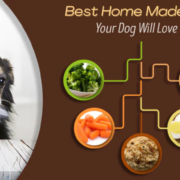 Flavour Profile!
While everything, be it a curry or a non-vegetarian stew, can be cooked in soapstone kitchenware, it is especially good to cook acidic foods as it helps dilute the alkalis and acids in the dish, making for a healthier and tastier meal for all.
Caring For Your Stoneware
For all its benefits, stoneware deserves the care it needs. Storing it incorrectly may damage other dishes or scratch countertops. It is recommended that one uses a protective layer such as a kitchen towel to avoid scratching any surfaces. Soapstone utensils should always be used in a low flame, with liquid in it, or else it may crack. Filling it with cold water after cooking may also lead to the same.
The seasoning process is essential; this makes the utensil last longer, by preventing erosion and chipping or cracking. The process usually takes six to eight weeks and is also known as mayakkal. Through this process, toxic minerals such as aluminium, nickel and chromium are prevented from migrating into the food, while beneficial elements such as calcium, magnesium, and iron are made more malleable to provide additional benefits to the food cooked.
The most popular way of seasoning the utensil is by first coating it in a mix of castor or gingelly oil and turmeric and drying it for three days. The vessel must then be filled with kanji and boiled with the liquid inside for four days. This and increased use ultimately enhances the taste of the food we eat.
Stoneware will continue to remain one of the most sustainable and durable solutions in kitchenware for a long time. It is time to experiment in the kitchen with more than just the ingredients!