Thrive Living: Your Home Away from Home
Manish and Abhishek's experience of feeling isolated when they moved to a new city as IITians gave rise to Thrive Living. They understood the challenges of starting fresh in a new place and offer more than just a home. They become your friend and support system, sharing stories and guiding you toward your dreams. With a vibrant community of like-minded individuals, you can connect right away and enjoy the company. Thrive Living carefully designs and curates living spaces to make you feel at home. Whether you need a roommate or a listening ear, they are always there for you, every step of the way. Don't let moving to a new city be scary; choose Thrive Living and be yourself, make memories, and thrive!
The duo has introduced a new concept to aid you in your journey with four distinct spaces: Thrive One and Thrive DLF in Gachibowli, Thrive Hidden House, and Thrive Zero in Kondapur. Surabhi Goel speaks with Manish Reddy and Abhishek Tropi, who are the driving force behind the shared living trend in Hyderabad.
Evolution of Thrive Living
Manish Reddy, a graduate of IIT Kharagpur in 2013, experienced the challenges of finding suitable living spaces in densely populated cities like Bombay and Bangalore, where real estate costs were rising. To address this issue, he and his team sought to create a better option for young urban professionals in their 20s to 30s who were not yet ready to settle down and start a family. They proposed to landlords the idea of designing high-quality, communal living spaces that foster a sense of community and prioritize good design, furnishings, and social connectivity. The result was the creation of Thrive Living, which provides a welcoming and social living experience that offers residents both privacy and comfort.
Abhishek Tropi, who is four years junior to Manish, worked with him on this concept after Manish approached him with a freelance project. Together, they envisioned a living space that caters to young professionals seeking a residence that aligns with their lifestyle. He recognized that existing housing options, such as apartments and gated communities, did not meet the needs of this demographic, who often work long hours, are single, and desire social connections. The Thrive Living initiative was founded to address this gap in the market.
Thrive Living's Unmatched Amenities and Services
Manish sets it apart from other shared living spaces by providing a good space for bachelor and young working professionals at a reasonable price. Thrive Living creates common spaces for residents to chill out and showcase their talents, such as artists and musicians, who are looking to grow professionally from their hobby space but are still not fully confident. These common spaces also provide a captive audience for the artists to build a fan base and gain validation.
Abhishek believes that one of Thrive Living's distinctive features that differentiates it from other shared living spaces is its robust feedback system. They continuously gather feedback from their residents to ensure a top-notch living experience. As founders, Abhishek and Manish lived in the same building for two years and still maintain relationships with 50-60% of the residents, which allows them to receive genuine and constructive feedback to make improvements. Additionally, their design education as architects and designers enables them to effectively receive and implement feedback.
The four different concepts of Thrive Living
They have four different concepts of shared living – Thrive Zero, Thrive DLF, Thrive Hidden House, and Thrive One. Thrive Zero is a ground or development that is designed and executed on-site, with a focus on community spaces and personal space. Thrive DLF, on the other hand, is more focused on one-bedroom apartments and individual living spaces. Thrive One was the first building the company constructed, designed as a living experiment to collect feedback for future designs. Finally, Thrive Hidden House is an old building that has been refurbished with a mix of feedback from their previous concepts. With each new concept, Thrive Living aims to improve upon the last and create an optimal shared living experience for its residents.
Overcoming Challenges in Building Thrive Living
Thrive Living initially operated as a real estate architecture business that constructed buildings for individuals, but during the COVID-19 pandemic, they recognized the significance of community and belonging when several people, including foreigners and those from various regions of India, were stranded in one of their buildings. They drew inspiration from IIT Kharagpur's strong community and began organizing events such as music gigs to promote organic community development, keeping rules flexible for their building residents.
In February 2020, just before the lockdown, they started their first property, where Manish and Abhishek, along with office staff, had to stay in the building and manage everything from cleaning to cooking. This challenging time helped them realize the demand for single-room living spaces and the importance of catering to work-from-home needs. They now focus on solving the problem of providing excellent living spaces by exploring properties in densely populated areas and encouraging entrepreneurs to start their own food joints to meet the community's food needs.
Thrive Living's founders faced a significant challenge in convincing landlords to invest in their community-based living concept. Unlike many hostel operators who maximize revenue by squeezing multiple occupants into one room, Thrive Living offers a higher-quality living experience by providing single-room accommodations and promoting community. Finding landlords who shared their vision and understood the long-term benefits of investing more upfront was challenging. The founders had to act as a bridge between the consumer's expectations and the landlord's investment mindset to show the value of their approach.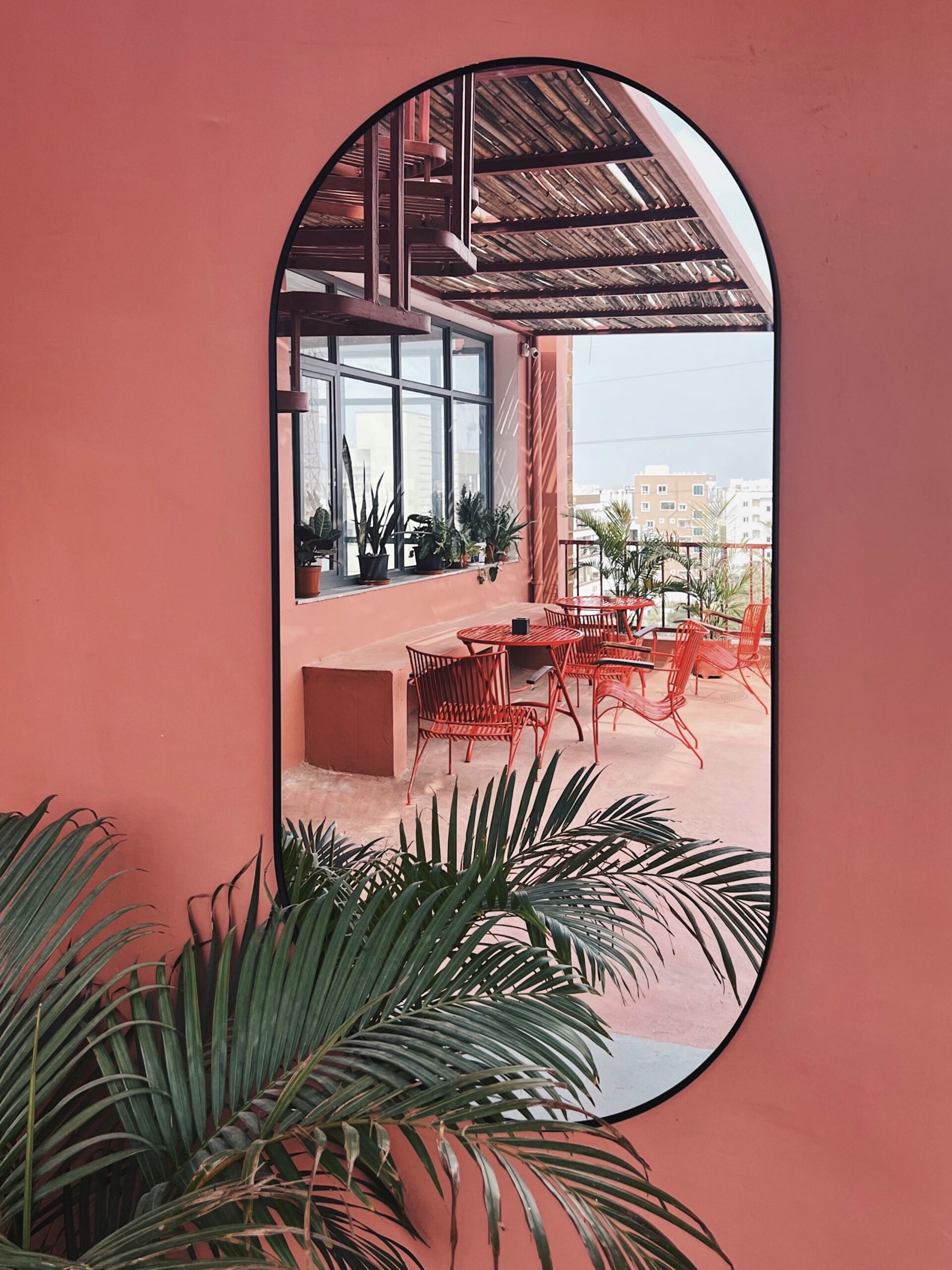 Future Roadmap
Thrive Living has set its sights on expanding to new cities and developing its own properties to ensure high-quality living standards for its customers. While they used to lease older buildings and convert them into their spaces, they are now seeking to partner with landlords and developers who believe in the future of the city and are willing to invest in building quality assets. Thrive Living will design the whole space for them, and the landlord will have an operating contract, assuring them of a steady income. This expansion will create more supply in the city and benefit the end customer. Additionally, Thrive Living plans to engage with more empathetic people like artists to build their community further.
Quick Insights.
What's your favourite vacation spot?
Manish- I am an introvert who enjoys the peacefulness of the mountains, particularly the captivating beauty of the Himalayas. He prefers traveling to secluded destinations in Himachal and Kashmir and has a preference for rugged places over touristy ones.
Abhishek- I enjoy going on weekend escapes to Hampi, which is located close to Hyderabad. He also frequents visits to Rishikesh, which he considers his second home.
What's your favourite way to relax?
Manish – I like to relax by sitting in my car, playing music, and enjoying my own company.
Abhishek- My favourite way of relaxing is to do nothing, sit and stare at a wall for hours.
How do you like to stay active and maintain a healthy lifestyle?
Manish- I wish to work more on it. Although it is not my strong area, I want to prioritize controlling my diet. It is crucial to have a disciplined diet to achieve the goal of staying active and healthy.
Abhishek- I am still figuring out the ways to stay active. In two years I will turn 30, and I will start thinking about these aspects and would answer these questions. (laughs)
How do you like to try new things and step out of your comfort zone?
Manish– I have a strong aversion to feelings of restlessness and stagnation, which can be a source of discomfort. By taking a thoughtful and intentional approach to my diet and other aspects of life, I create a sense of structure and predictability that helps me feel more grounded and centred.Abhishek– My business keeps me out of my comfort zone all the time.