Ashrams have a history of hundreds of years. The traditions which were set up by the old sages are still followed in ashrams. Staying in an ashram for a few days will help you achieve spiritual balance, remove negative feelings, and help you understand the purpose of your life. Thousands of people from all around the world are interested in visiting ashrams to learn from spiritual gurus. We've compiled a list of some of the top ashrams in India where you can volunteer and improve your mental well-being in the future.
Top Ashrams in India.
These are some of the best ashrams in India where you can take a break from your daily life and harmoniously spend some time.
1) Isha Foundation
Isha Foundation is one of the most beautiful and popular ashrams in India. Sadhguru has started this foundation to promote spirituality through yoga, meditation, and other enlightenment programs. Every year the ashram hosts events, festivals, and other rituals. There is a 112 feet Adiyogi statue in the ashram where meditation and yoga sessions take place every day. There are many volunteering options in Isha Foundation like Sadhanapada, Program based, Ashramvolunteering, and Dhyanalinga. All these volunteering options come with free accommodation at the ashram along with other facilities.
2) The Art of Living
The Art of Living Foundation is one of the popular yoga ashrams in India founded by Sri Sri Ravi Shankar in the year 1981. The ashram offers various spiritual programs varying from two to 12 months to improve your spirituality. There are several volunteering services like dining services in the canteen, organic farming, and culinary assistance. If you are not interested in these services you can take up knowledge discussions, movie nights, and adventure hiking programs as well.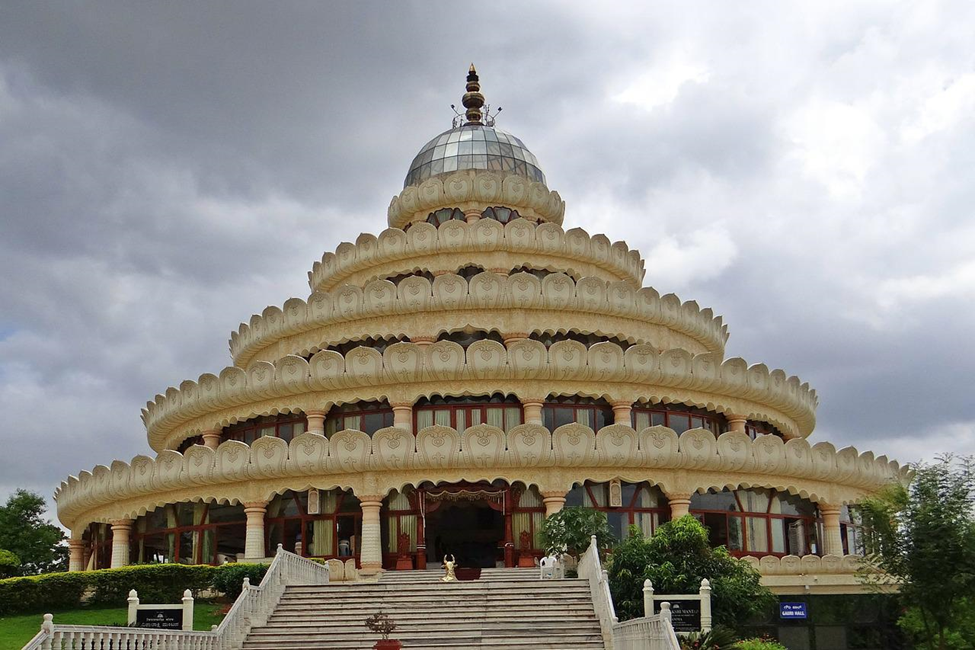 3) Mata Amritanandamayi Ashram
Mata Amitranandayamayi Ashram is one of the dedicated ashrams in India. They have branches in major cities in India. The ashram's main work is serving humanity. There are some wonderful charitable activities and programs in the ashram. The volunteering services are in the field of healthcare, nature care, educating kids, food distribution, and scholarship programs. The volunteers can stay in the house provided by the ashram for any number of days they wish to work.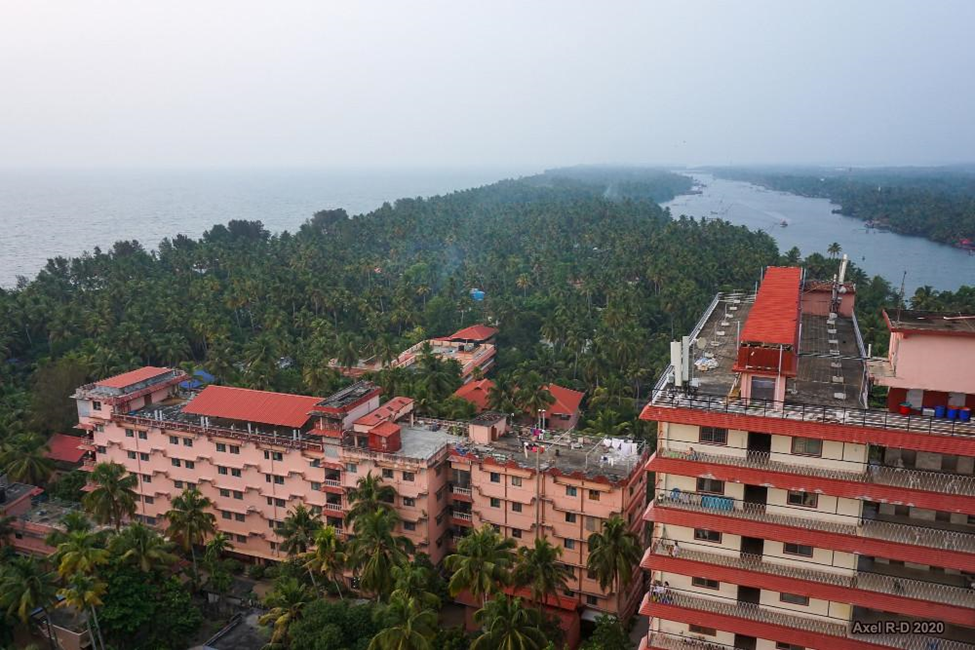 4) Geetha Bhavan
Located on the banks of the river Ganga, Geeta Bhavan is one of the largest and most ancient ashrams in India that provides free stay to thousand of devotees. The energy of this place is pure and magical. People visit this place to practice meditation, yoga, study philosophy, and Ayurveda. Every year Satsang programs are organized and visitors come here from every corner of India. There are many stalls in and around the ashram to buy products, books, and clothes.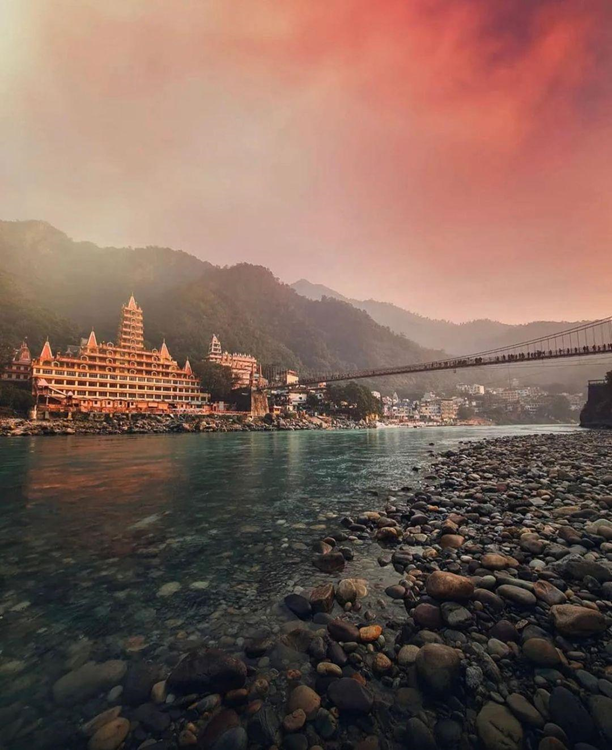 5) Sri Ramanasramam.
The founder of the ashram Sri Ramana Maharshi was one of the greatest sages in India. The ashram provides free accommodation and meals daily for fellow devotees. There is a Samadhi hall and Matrubhuteshwara temple in the ashram where hundreds of visitors practice meditation and yoga. For the ones who are staying in the ashram, it is requested to follow the ashram's daily schedule which begins at 6:45 AM. It is difficult to find a place in the ashram during festival times or full moon nights.
6) Osho Meditation Resort
Osho Meditation Resort is a beautiful place where you can meditate, relax and meet with other people. The classes are designed in a simpler way to relieve stress and develop your best qualities in spiritual life. The ashram has every modern facility like a huge swimming pool, modern gyms, and grounds for playing sports. All the visitors can participate in classes about yoga, dancing, and meditation every day.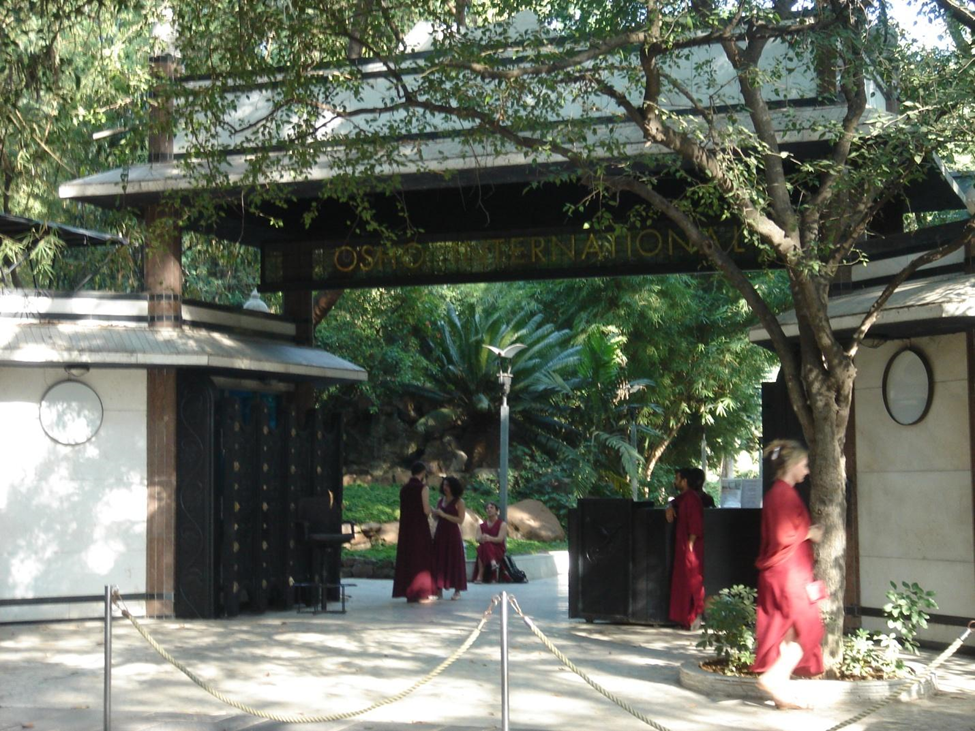 7) Sabarmati Gandhi Ashram
The home of Mahatama Gandhi and his wife Kasturba Gandhi is a popular tourist attraction in Gujarat. The place is the starting point of the salt march. Sabarmati Ashram is a beautiful place where there are exhibits of letters, texts, and memories in the museum which are related to the life of Mahatma Gandhi. The ashram has wonderful accommodation facilities in the guest house. The visitors can stay peacefully in the ashram for a few days and also visit the institute here which is engaged in research on solar energy and biogas.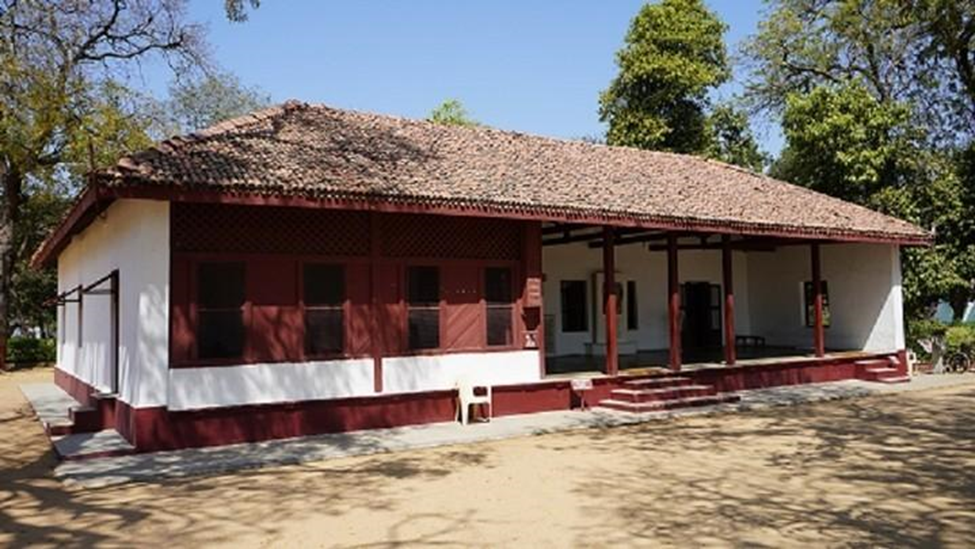 8) Ramakrishna Mission
Ramakrishna Mission is a popular organization started by Swami Vivekananda. There are various branches across the world following the footsteps of Vivekananda and Rama Krishna Paramahamsa to inspire the youth, accurately guide them, and serve people. This spiritual organization is engaged in various social activities to serve people in the best way possible. Many people volunteer here in everyday activities like technical assistance, teaching languages to the students, and assistance in healthcare units. The visitors can stay in the ashram as long as they want to serve. Ramakrishna Math follows strict rules in terms of discipline and work. So it is advised that you follow the rules carefully and serve the people.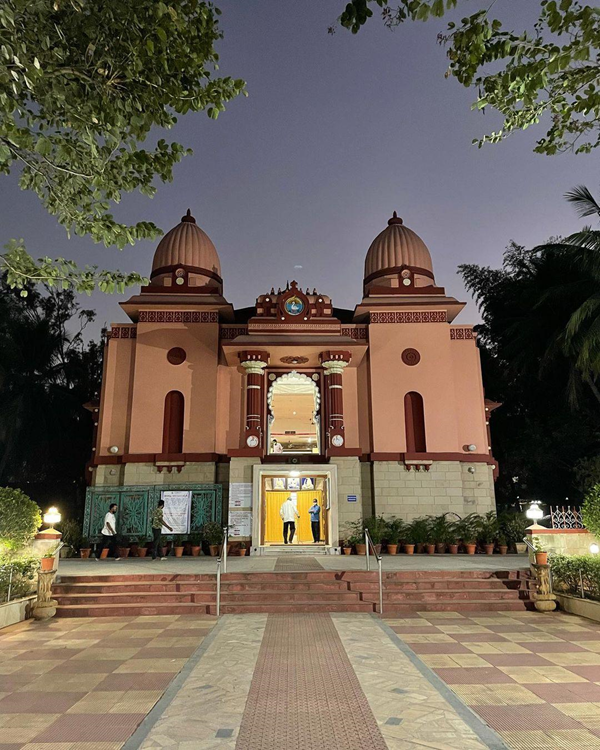 9) Anand Ashram
Anand Ashram was built in 1931 in Kasargod, Kerala. The ashram has various branches across India which conduct various programs like senior citizens' spiritual service, distribution of clothes, helping the needy, and happiness programs. You can choose to volunteer for these programs and strengthen their support. You can stay in the ashram for two days if you are seeking spiritual guidance.
10) Sathya Sai Baba Ashram
The ashram of Sathya Sai Baba is known all over the world and it is visited by celebrities, and politicians frequently. The volunteers are welcomed here and they have to follow the daily routine which includes prayers, meditations, and lectures on spirituality. The ashram is an entire town with schools, a stadium, library, hotel, shopping centres, and a canteen.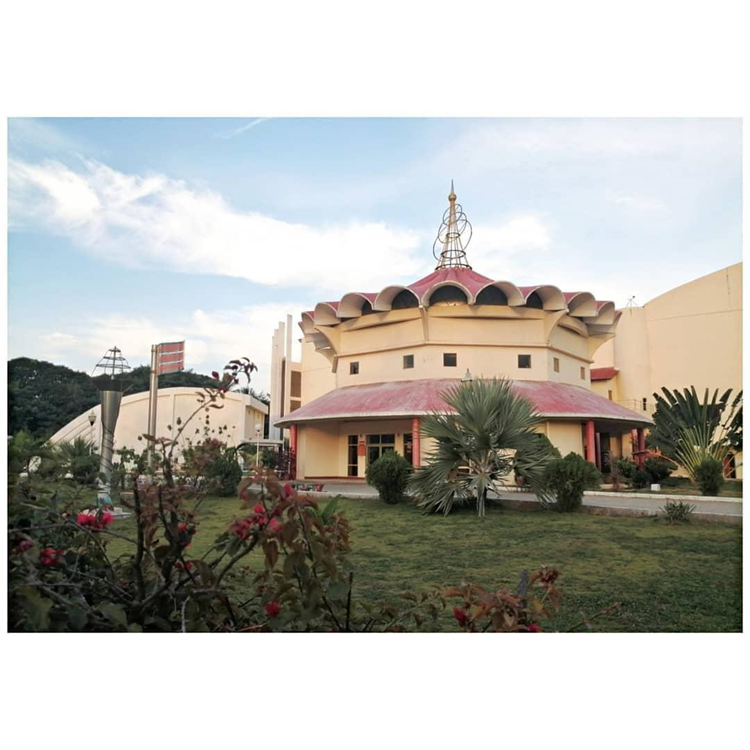 Conclusion: These are some of the top ashrams in India where you can visit for spiritual retreats or volunteer for a program. There are some other ashrams like the Dalailama ashram in Dharmshala, the Aurobindo ashram, and Ganapati Sachidananda Ashram in Mysore. Staying in these places is not just a regular thing but it is a wonderful journey to attain our higher selves and inner peace.