Top Ten Must-Visit Places In India
With its rich diversity, India is home to a plethora of cultures and traditions. Each city in India has a history and story of its own, and to uncover them all is a beauty in itself. Here are 10 of the best places one can visit in India.
Top 10 Best Places To Visit In India
Delhi
From the bustling streets of Chandni Chowk to the architectural marvels like Akshardham and Lotus Temple, Delhi is a package in itself. With a history attached to the Mughals and the British, Delhi's heritage is influenced by a number of cultures. From monuments to lifestyle, foods to languages, Delhi is a diverse world in itself. Some famous monuments to visit while in Delhi are Qutub Minar, Humayun's Tomb, Red Fort, India Gate, and Jantar Mantar. Carry out your shopping spree at places like Connaught Place, Chandni Chowk, Karol Bagh and Sarojini Nagar. Delhi is also home to a variety of street food. Political enthusiasts can visit places like the Indira Gandhi Memorial, Teen-Murthy Bhavan, Raj Bhavan, and Raj Ghat. Be it visual, spiritual, religious or gustatory fulfilment, Delhi has it all!
Mumbai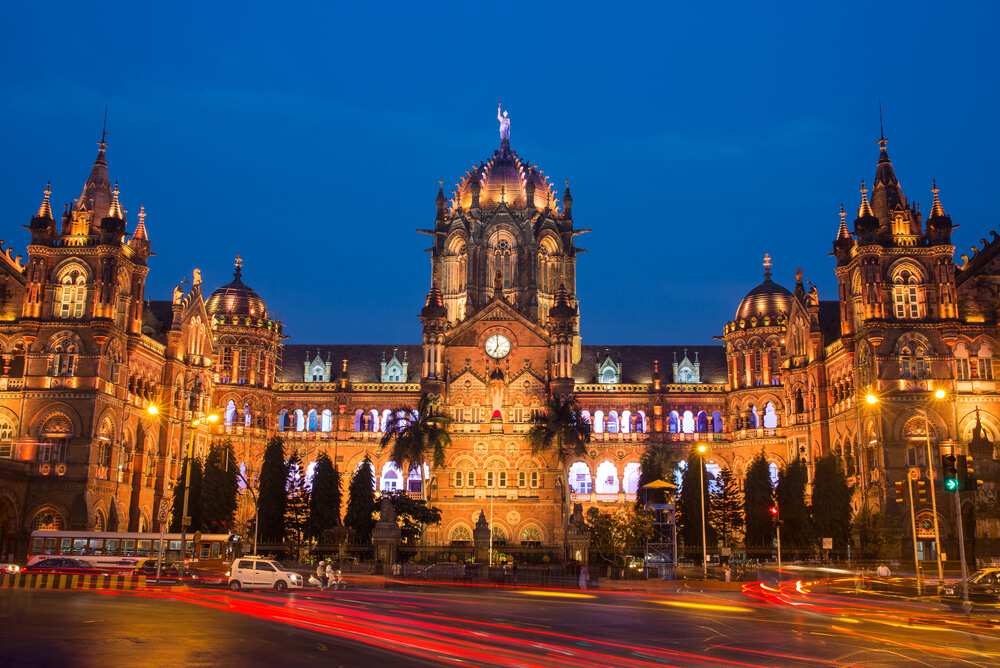 Called the New York of India, Mumbai is a busy city that never sleeps. Home to Bollywood, extravagant houses, beaches, historical places, and chats, Mumbai is one of the most lively places in India. Places like the Ajanta and Ellora Caves, Gateway of India, Marine Drive, Juhu-Chowpatti, the Taj Mahal Palace are some famous tourist attractions. Foods like Vada Pav, Pav Bhaji, chats, Falooda, Batata Vada, Parsi Akuri, Bombay Sandwich, Maska Pav etc. are a must try while in Mumbai.
Taj Mahal
One of the Seven Wonders Of The World, Taj Mahal is an architectural beauty and a symbol of love. The pride of Agra and India, Taj Mahal was commissioned by the Mughal emperor Shah Jahan for the tomb of his most loved wife, Mumtaz Mahal. With the holy Yamuna river running by the side and a vast garden in the front, the marbled marvel is a serene place to visit with your loved ones and explore the beauty of the Mughalai designs.
Kashmir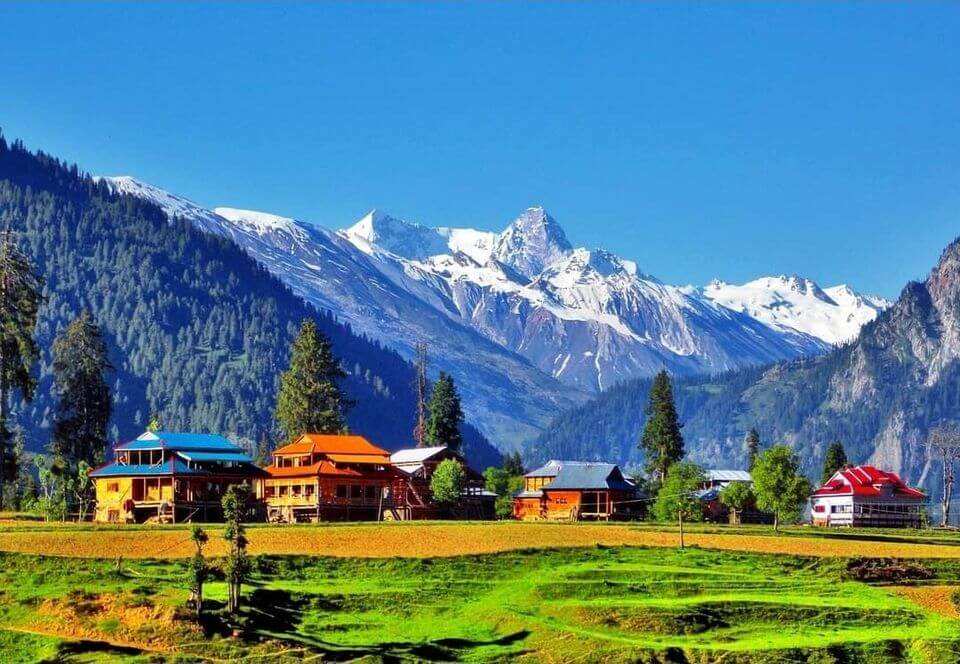 With pure rivers rustling by, luscious greenery, soft and white snow covering the ground during winters, and the warmest people to welcome you, Kashmir is indeed a Paradise on Earth. The infamous Dal Lake, Indira Gandhi Tulip Garden, pony rides around Sonamarg, aerial cable cars around Gulmarg Gondola, skiing and sleighing on the Apharwat Peak, a Shikara ride on the serene waters of the Nigeen lake, and the religious structures complete a Kashmir trip.
Rajasthan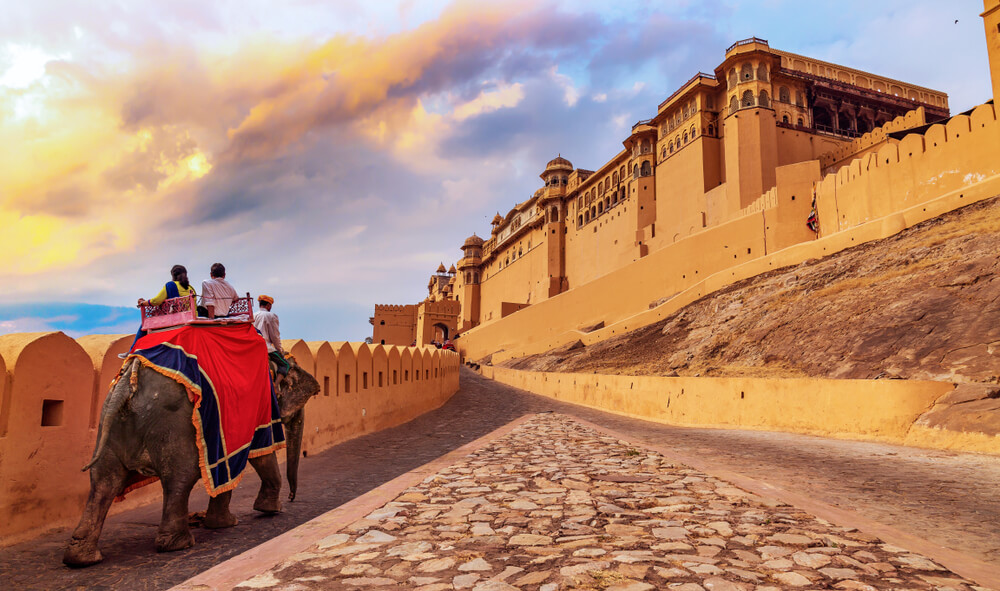 The Land of Kings, Rajasthan is a state bustling with royalty, lively festivals, forts and old-aged aesthetic havelis. The food rich with spices, Jaipur's 'pink' life, Jodhpur's forts, Udaipur's flowery streets along with the City Palace which houses the royalty to this date, Jaisalmer's yellow sandstone structures along with the historic havelis, and the Runn of Kacch with its ethnic lifestyle are what one must experience while on a trip to Rajasthan.
Pondicherry
With its lively beaches, mouth-watering coastal food, and the evident Indo-French influence, Pondicherry undoubtedly stands as the French Capital of India, or Paris of the East. Cruising on the beaches, spending a night or two at the French quarters, the Auroville Commune, botanical gardens and the various religious places complement each other in the best way to give you an experience of a lifetime at Pondicherry.
See Also

Kolkata
The third-largest city in India, Kolkata is a culmination of warm and lively people, food, experience and various cultures. Having been one of the main centres of the British Raj, many places and traditions in Kolkata are influenced by the Victorian reign. The Victoria Memorial, Park Street, Fort William, Howrah bridge, New Market, college street, the architectural beauty of the Biswa Bangla Gate are some places worth visiting and experiencing. Mouth-watering dishes like Puchka, Kaathi rolls, Kochuri, Luchi and Aloo Chorchori, Ilish Bhaap, the various fish and Chicken savouries, Rasgulla, Chamcham, Mishti Doi and Sandesh are worth relishing. Do not miss out on riding in the Trams and Yellow taxis while in the city
Kerala
With its serene and ambient backwaters, coastal stretch along the Arabian Sea and the beautiful mountains, Kerala is a unique scenic beauty that mesmerises its visitors. The backwaters of Alleppey, Kavvayi, the beaches in Kovalam, Kannur, and the hill stations like Wayanad and Munnar serve people of all tastes.
Northeast
The seven sisters lying in the northeast corner of India encompass some of the most untouched gems in the country. The Kaziranga National Park in Assam, Tsogmo lake in Sikkim, Tawang Monastery in Arunachal Pradesh, Nohkalikai falls in Meghalaya, Siang river rafting in in Arunachal Pradesh, and the crystal clear river in Dawki are some places one cannot miss!
Andaman and Nicobar Islands
Hidden from overcrowding, standing alone in a distance lie the beautiful and peaceful islands of Andaman and Nicobar. If you're looking for beaches and water sports, Andaman and Nicobar islands is your place to be! Indulge in scuba diving, snorkeling, Kayaking, sea walking, trekking, island hopping, parasailing, dolphin watching, and cruising to have the merriest of times.