Tech Update: Smartphones for 2022
Aniket Pande from BlazeTechnica brings us the latest news for upcoming releases for smartphones across tech giants.
In the past decade, smartphones have grown to become one of the most important part of our lives. Incremental upgrades make it fascinating to know what's coming next. 2021 did not see any major upgrades. However, with 2022 right around the corner, rumours are rampant of upgrades and new models to be launched. Here are some of the smartphones which we will be seeing in the coming months.
Samsung Galaxy S22 series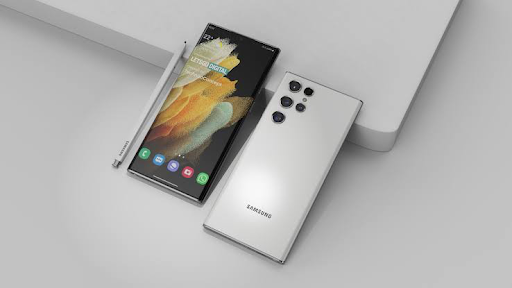 S series has always been Samsung's most popular line-up, as it includes the flagship smartphones offered by the company having the best possible hardware and features. Just like every year Samsung is expected to launch their latest flagship line-up Galaxy S22 series in February 2022.
There will be 3 models: Galaxy S22, S22+ and S22 Ultra. Galaxy S22, S22+ and S22 Ultra will be featuring 3 different display sizes—6.1, 6.5 and 6.8 inches respectively—and all of them will be Samsung's 120Hz Super AMOLED. From some leaked images we can see there will be slight design change in camera layout on the S22 Ultra.
In terms of performance, Samsung's S series devices are always launched in two variants: one powered by the Qualcomm Snapdragon processor, exclusively for US and China; and another powered by their own Exynos processors for other parts of the world, including India. Qualcomm's announcement that 50% of Samsung's Galaxy S series smartphones launching in 2022 will be powered by their Snapdragon processor makes us believe that the Galaxy S22 series will launch in India with Qualcomm's upcoming flagship processor Snapdragon 898/8 Gen 1. Other variants of the series will be powered by the Exynos 2200 processor. Quad cameras are also expected to get better as the Galaxy S22 Ultra is rumoured to feature an upgraded 108 MP main camera and a 40 MP front camera. Battery capacity is rumoured to be 5000 mAh, supporting 45W fast charging.
Word On The Street
Samsung has officially killed their Galaxy Note series, but some rumours indicate that the legacy will be continued by S22 Ultra as it is expected to come with the S Pen.
OnePlus 10 series
OnePlus has always been known for their powerful flagship devices and its great software experience has made it a favourite among tech enthusiasts. Rumours say OnePlus might launch their 2022's flagship OnePlus 10 series sooner than expected.
As per some leaked images of OnePlus 10 Pro we can see a new camera layout blending into the side frame, which looks good and somewhat inspired from the Samsung flagship. OnePlus 10 Pro is expected to feature 6.7-inch120 Hz LTPO Display with the same punch hole design just like previous models. OnePlus will continue using the Hasselblad lens on their newer models, but with an upgraded set of triple cameras. Processors used will be Qualcomm's latest Snapdragon 898/8 Gen 1. The OnePlus 10 Pro is expected to come with a 5000 mAh battery, with fast charging supported up to 125W; a huge upgrade compared to the 65W on the OnePlus 9 series.
Word On The Street
See Also
While some indicate that the OnePlus 10 series might launch in China by February 2022, the global launch is expected in March or April.
Realme GT 2 Pro
Realme is expected to launch their flagship smartphone Realme GT 2 Pro early in 2022. Some rumours indicate that the smartphone will be powered by Qualcomm's latest Snapdragon 898/8 Gen 1 processor. Display will be a 6.51-inch Full HD+ AMOLED along with a punch hole housing the 32 MP front camera. On the back, it may feature a triple camera setup where the main camera will be 50 MP—8 MP for Ultrawide and 5 MP for Depth/Macro. Battery capacity is expected to be 5000 mAh along with support for fast charging up to 125W.
Xiaomi 12 Ultra and 12 Ultra Enhanced
If rumours are to be believed, Xiaomi will be launching two of their premium flagship smartphones in the second quarter of 2022. Xiaomi 12 Ultra and 12 Ultra enhanced are expected to be the successors of Xiaomi Mi 11 Ultra. Both the smartphones are expected to come with Qualcomm's latest Snapdragon 898/8 Gen 1 processor. The main highlight of these smartphones will be the cameras: the main camera is likely to be a 50 MP Samsung GN5 sensor; there will be three more 48 MP cameras for Ultrawide along with a periscope telephoto which can zoom up to 120x. Xiaomi is also expected to use an upgraded next generation in-display fingerprint scanner on both the smartphones.
Prices of all these smartphones might be similar or slightly higher compared to their previous models; we will get to know more once these gets officially launched in India.