Upcoming events in October 2023
Jonita Gandhi Live in Concert, Hyderabad
Get ready for a musical extravaganza as the sensational Jonita Gandhi graces Hyderabad with her live concert. On 7th October, the City of Pearls will resonate with Jonita's soulful melodies. Known for her enchanting voice and versatility, Jonita promises an unforgettable evening of music that transcends boundaries. Don't miss the chance to witness this musical sensation live in action. Secure your tickets and join us for an enchanting night of rhythm and soul at the Jonita Gandhi Live in Concert, Hyderabad.
Venue: Boulder Hills, Hyderabad
Date: 7th October 2023, 5 PM
Price: Rs 999/- onwards
Aakash Gupta (Brand New Show)
Prepare for an uproarious evening of laughter as Aakash Gupta presents his brand new comedy show in Hyderabad. On 5th October, the renowned comedian will take the stage to deliver a dose of fresh humor and witty anecdotes. Aakash Gupta's sharp observational comedy and relatable humour promise side-splitting entertainment for all. With his unique style and hilarious storytelling, he guarantees a night filled with endless laughter. Grab your tickets now and get ready to chuckle your way through Aakash Gupta's Brand New Show, a comedy extravaganza you won't want to miss.
Venue: Shilpakala Vedika, Hyderabad
Date: 5th October 2023.
Price: Rs 499/- onwards
Night Market at Jio World Drive
Indulge in a vibrant culinary and shopping experience at the upcoming Night Market at Jio World Drive. On 7th October, this exciting event will transform the Jio World Drive into a bustling hub of flavors, and fashion. Explore a diverse range of delectable street foods, from local delicacies to international cuisines, while you shop for unique crafts, fashion, and more from local artisans and vendors. With live music and a lively atmosphere, it's a perfect evening for families and friends to savour delicious bites, discover hidden gems, and create unforgettable memories. Mark your calendar and join us at the Night Market for a night of food, fun, and festivities.
Venue: Jio World Drive, Mumbai
Date: 7th October 2023 at 8 PM
ARCADIA & VICTORY Presents KOROLOVA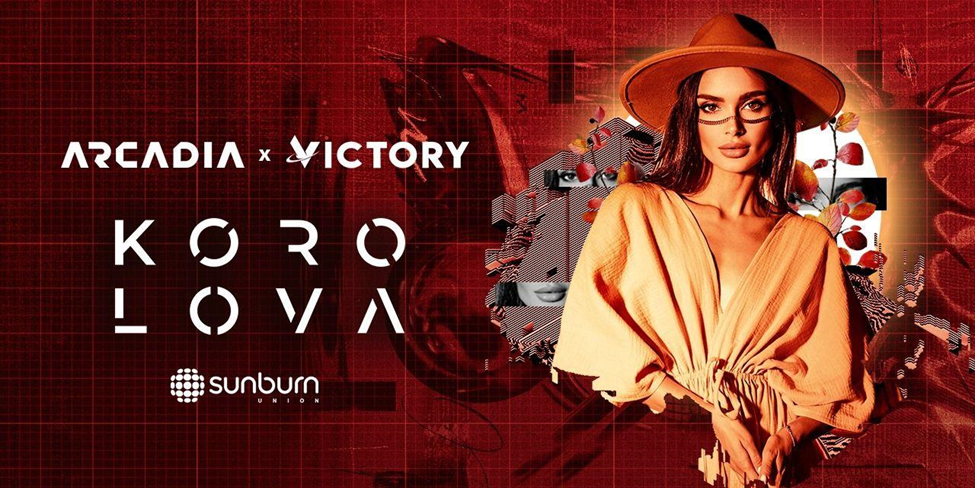 Get ready for an electrifying night as ARCADIA & VICTORY joins forces to present KOROLOVA. This event, hosted at an iconic venue, promises to be an unforgettable fusion of music, art, and entertainment. Immerse yourself in the mesmerizing beats and pulsating rhythms of renowned DJs, create an immersive audiovisual experience that will transport you to another world. With cutting-edge visuals, interactive installations, KOROLOVA is set to redefine the nightlife scene. Don't miss your chance to be a part of his extraordinary event that blends technology and creativity, leaving you with memories that will last a lifetime.
Venue: Sunburn Union, Bangalore
Date: 8th October 23, at 6 PM
Price: Rs 849/- onwards
DJ Chetas Live
Get ready to dance the night away as DJ Chetas take the stage live at BALLR Pune. This electrifying event promises an evening of non-stop music, beats, and euphoria. DJ Chetas, a maestro in the world of remixes and Bollywood mixes, will have you grooving to the latest chart-toppers and classic hits. Secure your tickets now for a high-energy experience, and join fellow music enthusiasts for an epic night with DJ Chetas.
Venue: Mulik Ground, Kalyani Nagar, Pune
Date: 1st October 2023 at 7 PM
Price: Rs 999/- onwards